Tell Me About the Trinity: Honoring Jerry and Plumbing the Mystery of God
---
'Tell me about the Trinity', my friend asked me, 'are they really happy?'
'The mystery of the Most Holy Trinity is the central mystery of Christian faith and life. It is the mystery of God in himself. It is therefore the source of all the other mysteries of faith, the light that enlightens them. It is the most fundamental and essential teaching in the hierarchy of the truths of faith.' (Catholic Catechism)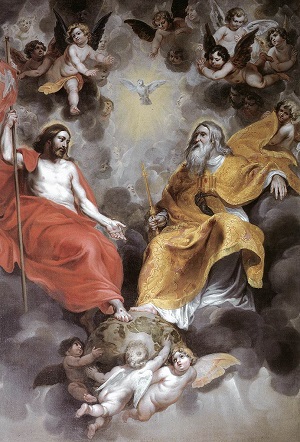 CHESAPEAKE, Va. (Catholic Online) - On this Feast of the Most HolyTrinity in the liturgical calendar, I am always struck by the profundityand deep implications of the central mystery which the Catholic Churchproclaims - and calls us to not so much grasp - but be grasped by - thatthe God who is One is also three, Father, Son and Holy Spirit.
So central to the Christian faith is this doctrine of the Holy Trinitythat the entire first section of the Catechism of the Catholic Church isdedicated to an exposition of the biblical and patristic roots of thetruth. It should be read, re-read, prayed through and then read again.
The Catechism affirms: 'The mystery of the Most Holy Trinity is thecentral mystery of Christian faith and life. It is the mystery of God inhimself. It is therefore the source of all the other mysteries of faith,the light that enlightens them. It is the most fundamental and essentialteaching in the hierarchy of the truths of faith.
'The whole history of salvation is identical with the history of the wayand the means by which the one true God, Father, Son and Holy Spirit,reveals himself to men and reconciles and unites with himself those whoturn away from sin.
This paragraph expounds briefly (I) how the mystery of the BlessedTrinity was revealed, (II) how the Church has articulated the doctrineof the faith regarding this mystery, and (III) how, by the divinemissions of the Son and the Holy Spirit, God the Father fulfills the"plan of his loving goodness" of creation, redemption andsanctification." (CCC#234, 235)
However, since 2005, I am also drawn back to a life changing experienceI had in ministry which opened the mystery up to me. I want to share itagain with my readers on this weekend on which the Church celebratesTrinity Sunday.
It was June of 2005. I was at the bedside of a dear friend, a faithfuland inspiring Catholic Christian.
He was dying; just the night before he had received the news that he hadless than two weeks to live. The cancer that he fought with such heroiccourage had spread throughout his lymph glands. He was preparing for thepassing to the Father with the dignity and beauty that authenticCatholic Christian faith can forge in a soul receptive to grace.
Jerry lived a full and fascinating life.
He was always a staunch and courageous defender of the Catholic faith.He reminded me of the great lay evangelist Frank Sheed - at least what Iimagine Frank Sheed was like, since I never met him. My friend loved totell anyone who would listen of the beauty and fullness of truth foundin the Catholic Christian faith. In fact, he would engage any issueconcerning that faith, with anyone, and at any time.
He especially delighted when Christians of other communities would comehome to the full communion of the Catholic Church.
As a Deacon of the Church, I had the privilege of bringing Viaticum tohim on that day. His beloved wife sat next to him, displaying thecourage, beauty and dignity of sacramentally grounded, faithful marriedlove. Theirs was the kind of transforming love that had stood the test -and the invitation - of so many years and had only grown stronger anddeeper. It no longer needed words, only presence.
I prayed with them both that day, at that bedside.
After the completion of the Viaticum Service, during a tender andprofound moment of silence, Jerry turned to me, focused his piercing,peaceful, and intensely inquisitive eyes upon my own, and asked aquestion that was so unusual - and so profound- that I have dwelt uponit since.
I will carry it within me for many years to come.
"Tell me about the Trinity", my friend asked me, "are they reallyhappy?"
By God's grace, I was not taken aback by such a profound and unexpectedquestion. In fact, the Holy Spirit gave me an immediate response.
"My friend, they are intensely happy - and soon you will join in theirjoy" I said.
I continued, "There is a Greek word used in Eastern Christian theologyin an attempt to open up the mystery of the intra-Trinitarian relationship to us mere mortals."
I could tell from his eyes that I had captured his attention.
He and I had shared many times about theological truths and the deepermeaning of our Catholic faith. He was such a wonderful example of thegreat gift whom John Paul the Great referred to as the "Lay members ofChrist's Faithful" in his letter that bore that title.
A natural theologian, my friend had deepened his own practical andmystical prayer life with a lifelong program of theological andspiritual reading.
"What is it?" he asked "The Greek word is perichoresis", I told him.
I continued, "It is loosely translated as a joyful dance of love. TheFather, the Son and the Holy Spirit are joined in continual dance oflove and, very soon, you will be invited to join in."
Without missing a beat, a smile broke out on his hollowed face; heleaned toward me and responded: "I hope I can keep up with them".
"You will", I assured him, "and you will pray for all of us."
I have learned in my years of Diaconal ministry in the Church thatpeople die the way they live. I have seen this truth demonstrated many,many, many times.
On that precious day, right before my eyes, I was witnessing thetransforming power of faith and the reception of the last gift given tothose who really believe; the grace of a peaceful death.
A priest friend told me when I was a young man that the most requestedprayer he received from people facing death was the "Hail Mary"; aprayer that Catholics are taught from their childhood.
In that prayer, after reciting the message the Angel gave to the Virginof Nazareth, "Hail Mary, full of grace, the Lord is with you. Blessedare you among women and blessed is the fruit of your womb, Jesus", weask Mary, the mother of the Lord and our mother, to pray for us in thesewords: "Holy Mary, Mother of God, pray for us sinners, now and at the hour ofour death."
After I left my friend's house that day, I prayed that prayer all theway home. I thanked God for the witness of this faithful Catholic manwho was ready to die, because of how he had lived.
Words quickly became inadequate. I arrived home and sat in silence.
"Tell me about the Trinity" Jerry had asked me. In the inquiry hebrought me closer to the Dance of love that he has now joined. Theentire encounter filled me with unspeakable joy. It still does everytime I reflect upon it.
My friend taught me a lesson at the hour of death; one that I willtreasure for eternity. Now, at almost every Mass where I serve as aDeacon, I pray for Jerry. I know he also prays for me. I periodicallyask him the question which he asked me on that day. I know he has thefull answer.
"Tell me about the Trinity?"
On this Trinity Sunday, Jerry is joined in the joyful dance of love. Letus enter in with him, beginning now.
-----
Deacon Keith A. Fournier is the Founder and Chairman of CommonGood Foundation and Common Good Alliance. An ordained minister of theCatholic Church, a Deacon, he works with Christians across confessionallines. He and his wife Laurine have five grown children and sevengrandchildren, He is a human rights lawyer and public policy advocatewho has long been active at the intersection of faith and culture.Heserved as the first and founding Executive Director of the AmericanCenter for Law and Justice in the nineteen nineties and is Chief Counselto the Common Good Legal Defense Fund. He is the Editor in Chief ofCatholic Online, a senior writer for THE STREAM and a featured columnistfor the Catholic News Agency.
---
Copyright 2017 - Distributed by THE CALIFORNIA NETWORK
Pope Francis Prayer Intentions for JUNE 2017
National Leaders.
That national leaders may firmly commit themselves to ending the arms trade, which victimizes so many innocent people.
---
---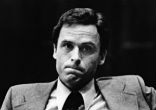 Editor's note: The following content may be disturbing to some readers. Reader discretion is advised. Raiford, Florida (CNA) - He was one ... continue reading
---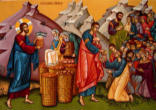 Perhaps, if Christians try to understand more about the loaves, we will be able to help structure an what I am calling an economy of gift ... continue reading
---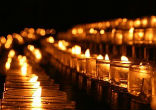 The Beatitudes call us to own our responsibility for suffering in the world, Archbishop Wilton Gregory of Atlanta preached on Wednesday at ... continue reading
---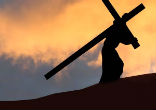 Advocates for Chaldean Christians detained by federal immigration enforcement are in a race against time to halt their deportation back to ... continue reading
---
Since the Great Recession, Americans have begun discussing a new topic, civil war. Not the one that ravaged the nation between 1861 to ... continue reading
---

Copyright 2017 Catholic Online. All materials contained on this site, whether written, audible or visual are the exclusive property of Catholic Online and are protected under U.S. and International copyright laws, © Copyright 2017 Catholic Online. Any unauthorized use, without prior written consent of Catholic Online is strictly forbidden and prohibited.