We are Stewards of the Vineyard of the Lord
---
Faithful Stewardship of the Fruit and the Vine
In our Gospel passage for today, Jesus parallels the prophetic words of Isaiah with his own words of warning. Obviously, the vineyard is still bringing forth wild grapes and the Son of God is announcing that a change is coming.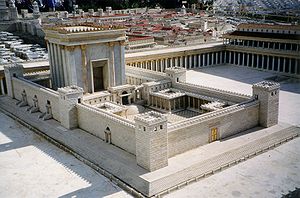 WASHINGTON, DC (Catholic Online) - The vine has always been a strong symbol for Judaism as well as the Church. In the Old Testament, the people of Israel saw themselves as the vine of God.
The psalmist wrote: "You have brought a vine out of Egypt; you have cast out the nations, and planted it. You prepared room for it, and caused it to take deep root, and it filled the land.
This was confirmed by their prophets, such as Isaiah, who wrote, "For the vineyard of the LORD of hosts is the house of Israel, and the men of Judah are His pleasant plant." (Is. 5:7)
Hosea makes the same claim. "Israel is a luxuriant vine that yields its fruit. The more his fruit increased the more altars he built; as his country improved he improved his pillars." (Hos 10:1)
Talking about Israel as God's vine wasn't always positive. As Isaiah prophesied, "Now let me sing to my well-beloved a song of my Beloved regarding His vineyard:
"My Well-beloved has a vineyard on a very fruitful hill. He dug it up and cleared out its stones, and planted it with the choicest vine. He built a tower in its midst, and also made a winepress in it; so He expected it to bring forth good grapes, but it brought forth wild grapes." (Is. 5:2, 7)
A warning follows that description attended by a series of woes.
"And now, O inhabitants of Jerusalem and men of Judah, Judge, please, between Me and My vineyard. What more could have been done to My vineyard that I have not done in it? Why then, when I expected it to bring forth good grapes, did it bring forth wild grapes? And now, please let Me tell you what I will do to My vineyard: I will take away its hedge, and it shall be burned; and break down its wall, and it shall be trampled down. I will lay it waste; it shall not be pruned or dug, but there shall come up briers and thorns. I will also command the clouds that they rain no rain on it."
For the vineyard of the Lord of hosts is the house of Israel, and the men of Judah are His pleasant plant. He looked for justice, but behold, oppression; for righteousness, but behold, a cry for help. (Is. 5:3-7)
In our Gospel passage for today, Jesus parallels the prophetic words of Isaiah with his own words of warning. Obviously, the vineyard is still bringing forth wild grapes and the Son of God is announcing that a change is coming.
"Hear another parable: There was a certain landowner who planted a vineyard and set a hedge around it, dug a winepress in it and built a tower. And he leased it to vinedressers and went into a far country. Now when vintage-time drew near, he sent his servants to the vinedressers, that they might receive its fruit. And the vinedressers took his servants, beat one, killed one, and stoned another. Again he sent other servants, more than the first, and they did likewise to them. Then last of all he sent his son to them, saying, 'They will respect my son.' But when the vinedressers saw the son, they said among themselves, 'This is the heir. Come, let us kill him and seize his inheritance.' So they took him and cast him out of the vineyard and killed him.
"Therefore, when the owner of the vineyard comes, what will he do to those vinedressers?"
They said to Him, "He will destroy those wicked men miserably, and lease his vineyard to other vinedressers who will render to him the fruits in their seasons."
Jesus said to them, "Have you never read in the Scriptures:
'The stone which the builders rejected
Has become the chief cornerstone.
This was the Lord's doing,
And it is marvelous in our eyes'?
"Therefore I say to you, the kingdom of God will be taken from you and given to a nation bearing the fruits of it."

Now when the chief priests and Pharisees heard His parables, they perceived that He was speaking of them. But when they sought to lay hands on Him, they feared the multitudes, because they took Him for a prophet.
In the times of Jesus, the idea of the vine and vineyard remains a strong image of a nation. The temple, in fact, contained huge images of the vine on its exterior. The Jewish historian, Josephus, describes it: "The gate opening into the building was, as I say, completely overlaid with gold, as was the whole wall around it. It had, moreover, above it those golden vines, from which depended grape-clusters as tall as a man"
It had been maintained for centuries as a symbol of their chosenness by God. Their identity, for obvious reasons, was wrapped up in the profound reality that they were the elect vine of the living God.
Jesus pointed out another important aspect, however. They had lost sight of the fact that God was the owner of the vineyard and they were merely stewards. As vinedressers, they were called to care for the vineyard but the fruit of the vine was His.
In this parable, the comparison is clear. The vineyard of Israel had been taken over by greedy vinedressers who were not willing to share the fruit with the true owner. Even when the owner sent his servants to retrieve the produce, they were not only turned away but killed. Even the owner's son met with a similar fate.
Throughout Israel's history, she has refused to listen to leaders and prophets alike who were sent by God to restore order and ownership. At the time of this telling, the end of the parable was yet to be experienced but would be soon. The son, Jesus Christ himself, would soon die as well.
True Stewardship
Stewardship is an assessment of faithfulness. When we are given responsibility to care for something that belongs to another, we are given more than a task, we are given a test.
After being entrusted with the spiritual life of the children of Israel, their leaders did not prove to be trustworthy but often used the resources for their own devices. God had even given them all they needed to succeed; He offered them several advantages, symbolized by the hedge, the winepress and the tower.
There was a hedge, which allegorically could be understood as the law and God's protection. There was a winepress, the vat where the juice of the grapes was kept, which might be seen as the life of Israel as a nation. Then there was the tower, a place where watchers could keep vigil and be ready to defend the vineyard.
Our Lord made it abundantly clear that the nation had not taken advantage of these gifts from God and thus, the vineyard would be entrusted to others.
The lesson on stewardship is one that ought to be learned on multiple levels. Whenever we are given a trust from another, we are called to represent the owner's intent not necessarily our own. As Jesus taught us in another parable: ".if you have not been faithful in what is another man's, who will give you what is your own?" (Lk. 16:12)
One key aspect of stewardship that our Lord brings out in this parable is that stewardship does not only involve the given area of responsibility but the outcome, the fruit. Using the vine motif, we could be given care of the property and even keep it safe from intrusion. However, if the winepress is empty, nothing has been accomplished.
Many years ago a member of my staff had problems getting things done. This happened on a number of occasions. At the time I had a mentor who was helping understand the dynamics of leadership. He gave me an interesting piece of advice, "You can make a faithful man able, but you can't make an able man faithful."
He was making the point of trustworthiness in stewardship. Having the ability to get the job done is not enough; one has to be faithful, as a steward, to actually carry through. I'm reminded of a statement made by Pope Benedict during his Palm Sunday Homily in 2009.
"An upright life always involves sacrifice, renunciation. To hold out the promise of a life without this constant re-giving of self is to mislead. There is no such thing as a successful life without sacrifice."
True Fruit
When I was in Boy Scouts, I had a tough time with tree identification. I could keep all of the bark and leaf differences straight and had problems naming the various varieties during one of our hikes. However, if there was fruit on the tree, I knew immediately. I could pick out the fruit!
When you see an apple, you know you are looking at an apple tree; the same with a pear, orange and so on. We know because the fruit is truly the "outward expression of the inward essence" of the tree, bush, plant, etc.
The wild grapes that were coming forth came from neglect and non-interest. Without careful pruning and cultivating, there was no guarantee of the quality of the wine that would come forth. Being wild, we really don't even have confidence of knowing what vine they belong to.
There could be any number of variations in the outcome. Obviously, Isaiah and Jesus, in his reference to the prophet, were speaking of fruit that was sour and bad.
As St. Paul reminds us - when we're talking about the fruit - the outward essence - of the working of God, we are able to taste love, joy, peace, patience, kindness, goodness, faithfulness, gentleness and self-control; the fruit of the Spirit. (Gal. 5:22-23)
For the Church, who has the responsibility of the care of souls, this is the kind of fruit we ought to see coming forth from our little part of the vineyard. If wild grapes are being produced, there is something wrong!
Good fruit can only be produced if we have made it possible for the branches that bear the fruit are fully and effectively connected to the trunk, so that the essential life of the vine can be received.
True Vine
One of the most startling changes in God's vineyard was revealed by Jesus as He left the Upper Room and headed to the Garden of Gethsemane. Passing close to the Temple in Jerusalem, with its prominent golden vine, Jesus uttered these words, "I am the true vine."
What a statement for the disciples to hear! For millennia, Israel had established covenants with the living God that established the vineyard. Abraham, Isaac, Jacob all were a part of that very old trunk. Now, Jesus, who was joined to them in His humanity, adds something new.
God now begins something new and fresh with Him. Partly of the old vineyard, God the Son invites a direct relationship where the sap of the vine is the Spirit Himself, allowing divine life to flow through the branches - the people of His Church. We are now invited to experience a personal relationship with God Himself; we are being called to ascend into Him.
The law will no longer be needed as a hedge or wall around us, for it will be placed within our hearts to govern us. As Ezekiel prophesied, "I will put My Spirit within you and cause you to walk in My statutes, and you will be careful to observe My ordinances." (Ez. 36:27) This will now become an inside job where fruit of our lives will not come only by conformity but as a part of our essence.
The Church, built on the cornerstone of Jesus Christ, with Peter as our rock, has continued now for many centuries bringing forth the fruit of the vineyard for the life of the world.
The temple was destroyed in 70AD and with it, the golden vine disappeared as a sign. For us as Christians, we see the vineyard continuing to flourish, having been given over to another.
Throughout history there have been problems and issues; of that there is no doubt. Sometimes the vineyard looks like it is in need of some repair. Yet, God has been faithful to raise up in history those who would bring guidance and direction that the vines would again be pruned and that godly fruit would be borne on its branches.
In 2006, Saint John Paul II shared these words in a homily: The Church herself, then, is the vine in the gospel. She is mystery because the very life and love of the Father, Son and Holy Spirit are the gift gratuitously offered to all those who are born of water and the Holy Spirit (cf. Jn 3:5), and called to relive the very communion of God and to manifest it and communicate it in history (mission): "In that day", Jesus says, "you will know that I am in my Father and you in me, and I in you" (Jn 14:20)
We are living out that communion together as the Vine of God. Through Him, and conveyed by His sacraments of love, we are made new and the fruit we bear on our branches can be a message of life to the world.
-----
 
Father Randy Sly is a priest with the Personal Ordinariate of the Chair of St. Peter (http://usordinariate.org) established by the Holy Father, Pope Benedict XVI, through the Apostolic Constitution "Anglicanorum Coetibus." He is currently the chaplain of the St. John Fisher Ordinariate Community, a priest in residence at Our Lady of Hope Catholic Church and Director of Pro-Life Activities for the Ordinariate.
---
Copyright 2017 - Distributed by THE CALIFORNIA NETWORK
Pope Francis Prayer Intentions for SEPTEMBER 2017
Parishes.
That our parishes, animated by a missionary spirit, may be places where faith is communicated and charity is seen.
---
---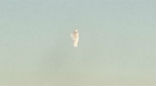 Are angels real? One woman says yes, and now she has a photo to suggest she's right. LOS ANGELES, CA (California Network) - Youlanda Pope ... continue reading
---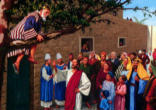 The Sycamore tree created a clear line of vision for Zaccheus. It helped him to rise above the crowd and see the Lord clearly. It placed ... continue reading
---

Something is happening in the town of Unterflossing, Bavaria, but the Church is unsure what. However, hundreds of pilgrims say they know, ... continue reading
---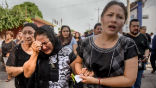 The Americas have been hit with an unprecedented string of disasters from fires, to hurricanes, to earthquakes. In response, millions of ... continue reading
---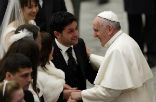 On Tuesday Pope Francis issued a new motu proprio changing the legal status of the John Paul II Institute for Marriage and Family, making ... continue reading
---