Called the Harp of the Holy Spirit for his hymns and the greatest poet of his time, St. Ephrem was also called Mary's Own Singer for his endless praises and love of the Immaculate Virgin.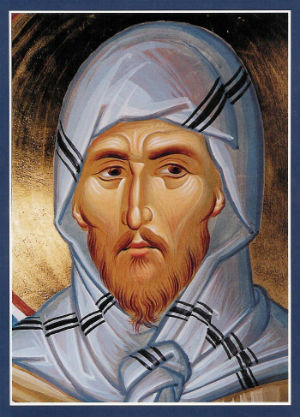 ---
Copywriter 2015 - Distributed by THE NEWS CONSORTIUM
Pope Francis Prayer Intentions for March 2015
Universal:
Scientists: That those involved in scientific research may serve the well-being of the whole human person.
Evangelization:
Contribution of women: That the unique contribution of women to the life of the Church may be recognized always.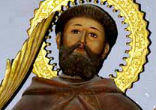 By Catholic Online (NEWS CONSORTIUM)
Fidelis was born in the town of Sigmaringen in Germany in the year 1578. He joined the Order of Friars Minor Capuchin and lived an austere life in vigils and prayers. He was indefatigable in preaching the word of God, and at the command of the Sacred Congregation ... continue reading
---
By Catholic Online (NEWS CONSORTIUM)
St. Conrad was the porter at a very busy friary attached to a shrine where thousands of pilgrims would come daily; however, he was known for his love of silence and his practice of it. He is an example for us in our noisy and confused world, for without silence ... continue reading
---
By Catholic Online (NEWS CONSORTIUM)
As we celebrate the feast day of St. Anselm of Canterbury, Doctor of the Church, let us deepen our appreciation of the Catechism for the formation of good Christians. continue reading
---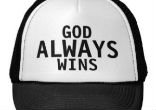 By Catholic Online (NEWS CONSORTIUM)
There exists only two camps - that of Satan and rebellion, and those who follow Jesus Christ and the will of God. Victory has already been achieved over Satan, sin, and death, for God always wins. continue reading
---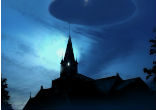 By Catholic Online (NEWS CONSORTIUM)
Fr. Joachim explains how we can put too much emphasis on signs and wonders and how this is a sign that we are too focused on ourselves and our senses, and refuse to trust in Him. This, in turn, causes us to fail to recognize Him in less spectacular miracles like ... continue reading
---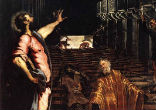 By Catholic Online (NEWS CONSORTIUM)
Fr. Elias on how God will help us in the difficult task of preaching His Kingdom, even by working miracles. continue reading
---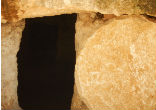 By Catholic Online (NEWS CONSORTIUM)
Fr. Elias on the third Sunday in Easter preaches on how Jesus helped the apostles to fully grasp the reality of the fact that He had truly risen from the dead. At the same time He gives them the graces to be holy and to help others do the same. continue reading
---
By Catholic Online (NEWS CONSORTIUM)
St. Hermenegild was born into a heretical family, but when he renounces his heretical beliefs and professed the Catholic faith he was thrown into a dungeon by his father. Here he added his own penances to the harshness of prison. He shows us that to be ... continue reading
---
By Catholic Online (NEWS CONSORTIUM)
Father Matthias comments on the Old and New Covenant, asking whether we must accept Christ in order to be saved. He answers, yes, we must, for Christ fulfilled the Old Covenant, not replacing, but fulfilling, and therefore the Old Covenant is no longer able to ... continue reading
---
By Catholic Online (NEWS CONSORTIUM)
Fr. George explains how the precious wounds of Jesus are His triumph and glory. continue reading
---
All Daily Homilies News