Scientists think they know where MH370 REALLY is based on new research
---
Search for missing plane is unlikely to resume.
Scientists are hopeful the search for Malaysia Airlines flight 370 will be renewed following tests that show the plane is likely in a new, smaller search area north of where it was presumed to crash.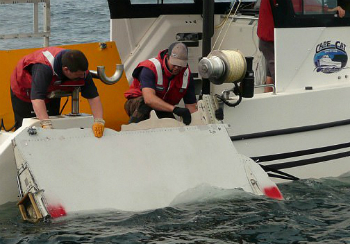 Scientists testing the flaperon discovered it floats uniquely, changing the results of their tests.
LOS ANGELES, CA (California Network) -- On March 8, 2014, Malaysia Airlines Flight 370 departed Kuala Lumpur International Airport with 239 souls on board. Thirty minutes later, authorities lost contact with the plane. According to analysis of radar and other records, it is believed MH370 flew an erratic path back across Malaysia, then around the northern end of Indonesia, toward the Nicobar Islands. Finally, the plane turned south and flew on a straight path for nearly eight hours until it ran out of fuel and crashed in the Indian Ocean.
The subsequent search for the plane has become one of the most expensive and frustrating in history. Hundreds of families remain without answers. Conspiracy theories abound. Conflicting eyewitness reports, suspicious circumstances and few concrete pieces of evidence make the disappearance of MH370 one of the greatest aviation mysteries of all time.

Scientists continue to work on finding the plane, even though search efforts have been abandoned.
Among the new research is a study of how debris floats and how currents can be backtracked to reveal the probable location of a crash.
Months following the crash, a flaperon, which is a piece of the wing that drops to provide added lift during landings, washed up on the shore of Reunion Island in the western Indian Ocean. By tracing the currents backwards from Reunion Island, scientists became confident they were searching for the plane in the correct area.
To confirm their suspicions, scientists even created a replica flaperon and tested it in the water. The tests worked out and confirmed their beliefs. However, nobody studied the actual flaperon until much later. When they did, they found it floated differently than the replica.
New tests with the actual part suggest the plane likely crashed north of the presumed location.
Unfortunately, the search for the missing plane has ended and it is up to the Malaysian government to call for a new search. The expense of the project makes a new search unlikely.
The chief consolation for the world is that as a result of the disaster, several new systems and procedures have been developed, including the means of recovering flight data before planes sink below the water, and better in-flight tracking.
We may never know for sure where MH370 rests or why it crashed. But there is some consolation in knowing such a mystery is less likely to repeat itself thanks to improvements.
---
The California Network is the Next Wave in delivery of information and entertainment on pop culture, social trends, lifestyle, entertainment, news, politics and economics. We are hyper-focused on one audience, YOU, the connected generation. JOIN US AS WE REDEFINE AND REVOLUTIONIZE THE EVER-CHANGING MEDIA LANDSCAPE.
---
---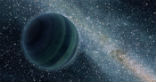 NASA thinks there may be another planet far beyond Neptune, and it could pose a threat to life on Earth. Long known as Planet X, it has ... continue reading
---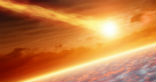 If there's one thing scientists agree on, it's that there is a cosmic alarm clock ticking somewhere, and when it goes off, billions of ... continue reading
---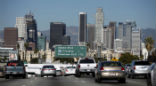 After years of planning and testing, California is about to get an early warning system for earthquakes. The system will be rolled out in ... continue reading
---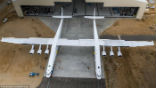 An amazing aircraft has rolled out of its hanger in Mojave, California, but will this massive, revolutionary new design fly, and can it ... continue reading
---

Pack your shades, Major Tom, NASA is sending you to the Sun. Don't forget the sunscreen. In an announcement today, NASA has reported they ... continue reading
---

Copyright 2017 Catholic Online. All materials contained on this site, whether written, audible or visual are the exclusive property of Catholic Online and are protected under U.S. and International copyright laws, © Copyright 2017 Catholic Online. Any unauthorized use, without prior written consent of Catholic Online is strictly forbidden and prohibited.