Program aims to streamline test and approval process
The U.S. Food and Drug Administration proposed a new program aimed at speeding up approvals for medical devices for patients who have no other treatment options available, on April 22.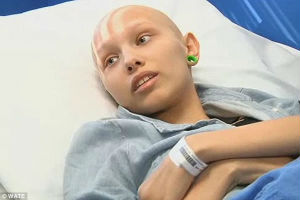 The FDA's new program aims to get test products into the hands of patients who have no other treatment options.
LOS ANGELES, CA (Catholic Online) - Called the Expedited Access Premarket Approval Application program, the program is focused on increasing interactions between the FDA and medical equipment companies, in response to criticisms by policymakers and patient groups, which claim that the FDA process for approving medical devices to those in need is too inefficient and slow, which harms the patients.

The program is aimed at reducing the time it takes to develop a product, and then get it into the hands of those who need it. It follows another new program by the FDA intended to speed up the development of certain cancer drugs at the clinical trial stage, said Morningstar analyst Debbie Wang.

Help technology and faith save lives.

"This is yet another aspect of how FDA is trying to work in a more coordinated fashion so they can reduce the number of false starts and situation of reinventing the wheel," Wang said. The program will "help put some priority on which therapies are going to affect the most patients with the greatest need."

If a device features some sort of technological breakthrough and has significant benefits over existing products, then it can be eligible for the program.

The program is designed as a response to dragging review times on numerous new product applications. Increases in fees paid by the industry to fund the FDA's work could allow the agency to put more manpower into the application process.

In September of 2013 the FDA issued a rule that required manufacturers of devices to put unique codes on their products to enable them to be regulated for safety reasons. The agency also issued final rules for using mobile medical apps, regulating only apps that turned smartphones into currently regulated devices, such as devices which determine if a patient is having a heart attack.
---
Copywriter 2015 - Distributed by THE NEWS CONSORTIUM
Pope Francis Prayer Intentions for June 2015
Universal:
That immigrants and refugees may find welcome and respect in the countries to which they come.
Evangelization:
That the personal encounter with Jesus may arouse in many young people the desire to offer their own lives in priesthood or consecrated life.

By Hannah Marfil (NEWS CONSORTIUM)
Mark Zuckerberg, Facebook's CEO, shared and explained preparations the social media company is developing for the future. Through his profile's Q&A, he explained that he believes we will be soon able to send our thoughts out as we think them, with an optimum ... continue reading
---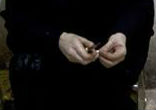 By Catholic Online (NEWS CONSORTIUM)
Sometimes all it takes - is one sympathetic ear or voice in a massive sea of indifference to turn a law-abiding citizen into an agent of terror and mass destruction. Islamic State or ISIS continues to post 100,000 tweets daily in order to recruit ... continue reading
---

By Atarah Haely (NEWS CONSORTIUM)
Complaints have piled up against Apple iPhones, reaching social media, after several iPhones of various models were hit by the "blue screen of death" just before rebooting without any notice. The random occurrences became somewhat of an outbreak, after people revealed ... continue reading
---

By Atarah Haely (NEWS CONSORTIUM)
Traffic accidents are horrifying and in an effort to prevent road accidents involving trucks, Samsung has introduced its new product, the "Safety Truck." The common response of drivers annoyed by a blocked view of a slow running big truck is they want to get ahead, but ... continue reading
---

By Nikky Andres (NEWS CONSORTIUM)
You may find it hard to believe, but a working model for a hoverboard is actually here. The Tokyo branch of Lexus in Japan has developed a model for the hoverboard. It seems to act like magic - at least for now - as the hoverboard promises to carry a person using ... continue reading
---

By Linky C. (NEWS CONSORTIUM)
Companies and events are utilizing facial recognition technology to identify a person's face, even if the face is partially hidden. Facebook uses their vast facial recognition database, which can recognize a face even when it's hidden. Google's new Photos app can now ... continue reading
---

By Nikky Andres (NEWS CONSORTIUM)
A team of researchers from the University of California, Berkeley have created a robot based on a cockroach. The new technology is so innovative; it is hard not to find yourself stunned to witness the cockroach bot escape into an extremely miniscule gap. MUNTINLUPA, ... continue reading
---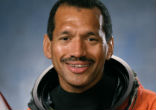 By Catholic Online (NEWS CONSORTIUM)
There is life on other planets - but there are no little green men hiding out at Area 51, according to NASA Administrator Major Charles Bolden. He was on hand to greet a crowd of curious British schoolchildren, and said that there are so many planets like our ... continue reading
---
By Catholic Online (NEWS CONSORTIUM)
Europa, one of Jupiter's larger moons, and is approximately the size of Earth's moon. Many astronomers say the moon has the greatest potential for life in our solar system. To this end, NASA is planning a more in-depth study and mission to this mysterious ... continue reading
---

By Nikky Andres (NEWS CONSORTIUM)
Several months after the release of BMW's i8 hybrid sports car, rumors are circulating about a new model. According to the rumors', the German automaker is currently focusing on the development of a more efficient model than the previous i8. MUNTINLUPA, PHILIPPINES ... continue reading
---
All Technology News