By Marshall Connolly, Catholic Online (NEWS CONSORTIUM)
2/12/2014 (2 years ago)
Catholic Online (www.catholic.org)
Three surprising ways we could detect alien life within the next two decades.
There are three ways we could likely discover extraterrestrial intelligence on other planets within the next two decades. As scientists pioneer new technologies that will help us peer into space with better resolution than ever before, a confluence of technologies and techniques will soon permit a detailed survey of the worlds around many nearby stars.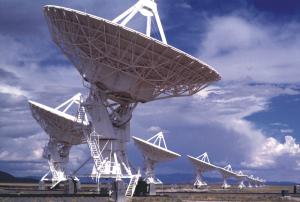 We are now more likely to discover alien life within the next two decades than not.
LOS ANGELES, CA (Catholic Online) - Ever since we started to appreciate the awesome scale of our galaxy and the universe around us, we have pondered the question "are we alone in the universe?" From a scientific perspective, the answer so far is yes, we are alone. There is simply no scientific evidence to show that life exists anywhere expect on Earth, and especially no evidence of extraterrestrial intelligence.

No, UFOs don't count.

Of course, this doesn't mean we shouldn't look for it. It's possible the stars could be teeming with life and we simply cannot yet detect it, no more than natives in the forests, communicating by drum, can detect the wireless signals that permeate the air.

St. Dominic, the patron saint of astronomers. The gold on this medal was forged inside a supernova.

Whether or not life exists, whether it is common or rare, will help us to answer fundamental questions about ourselves and how we should be as a civilization that seeks to expand and perpetuate itself into eternity.

So, the first step is to survey the universe and see what's out there.

This epic survey begins this year with the European Space Agency's Gaia mission. The Gaia satellite is designed to monitor and map the position and motion of up to a billion stars around our solar system, and it can do so with incredible precision. With this map, astronomers will know precisely where to look for life. Notably, this map will include a billion stars, a mere 1 percent of all the stars believed to be in the Milky Way galaxy. 

The first possibility of discovering life outside our solar system may come from optical astronomy as more powerful space telescopes, such as the James Webb Space Telescope, are deployed. Combined with constantly improving technology on the ground, this telescope and others will be able to analyze the atmospheres of individual planets orbiting around distant stars.

From this analysis, astronomers can tell what is in the atmospheres of these planets. They can look for organic molecules, complex molecules, and signs of pollution.  These are called "biomarkers" and the existence of any unnatural compound in a planet's atmosphere will strongly suggest that something is on the planet generating it, perhaps even something intelligent.

The second possibility is via radio astronomy. The SETI (Search for ExtraTerrestrial Intelligence) project has been at work for decades, monitoring the heavens for patterned radio signals that could only be produced by intelligent life. Those signals may, or may not be aimed at Earth directly, but any interception, even if incidental or brief, could be evidence that such an intelligence exists.

Incidentally, a suspect signal was intercepted in 1977. For several seconds, a powerful signal was detected, but the telescope dropped the signal as the Earth rotated away from the source. When scientists finally managed to turn their radio telescopes back to the source, the signal was gone. A researcher circled the data on a printout and wrote "wow!" next to it, thus dubbing the signal.

The signal could not be traced to any known origin. However, since then, nothing like it has been encountered. Most scientists conclude it originated from outside our solar system, but they cannot vouch for what might have caused it. It could have been the result of a natural phenomenon, but if so, then why haven't we intercepted other such signals?

New efforts in radio astronomy will be more focused, rather than scanning the sky on a single channel and hoping to get lucky. Soon, millions of channels will be monitored and those surveys will pinpoint possible sources around nearby stars. If anybody out there is broadcasting into space, we're likely to find it.

The third and final way we could contact an extraterrestrial intelligence is perhaps the most terrifying -they could simply contact us, and we might not be that hard to find.

Earth has been emitting radio waves for more than a century. Those waves have already reached most of the stars we can see in the night sky with the naked eye, and they will continue propagating into space forever, although they will naturally weaken as they go.

The point is, any intelligent civilization within 110 light years of Earth and the right technology, could detect these signals and decode them. They could serve as a homing beacon, drawing spacefarers towards Earth.

The question that follows is if they will be friendly. Despite our hopes, the likely answer is no. Famed physicist and astronomer Stephen Hawking compared the possible meeting between our civilization and another to the collision of societies during the European conquest of the Americas during the 15th century and after. That did not end well for the native people.

Likewise, an alien civilization that finds Earth might be friendly at first, just as explorers were at first contact, but come later en masse, intent upon colonization and the plunder of resources.

Of course, if aliens do come to blast us to molecules with ray guns, can we really blame them when we broadcast the Kardashians into space?

If there's a better argument for decent television than that, I haven't heard it. Then again, maybe it will keep them away?

We should know before too long.

Pope Francis calls for your 'prayer and action'...


---
Copyright 2016 - Distributed by THE CALIFORNIA NETWORK
Pope Francis Prayer Intentions for May 2016
Universal:
Respect for Women: That in every country of the world, women may be honored and respected and that their essential contribution to society may be highly esteemed.
Evangelization:
Holy Rosary: That families, communities, and groups may pray the Holy Rosary for evangelization and peace.
---
---
---

By Kenya Sinclair (CALIFORNIA NETWORK)
A new app just signed a contract with a homeland security agency to help identify national threats to security - but is it accurate? LOS ANGELES, CA (Catholic Online) - Faception is a new facial recognition app that can identify everyone from terrorists to poker ... continue reading
---

By Marshall Connolly (CALIFORNIA NETWORK)
Facebook has announced they will retrain employees responsible for curating their news content. The social networking giant has been accused of censoring news and content with a conservative slant in favor of liberal content. LOS ANGELES, CA (California Network) - ... continue reading
---

By Marshall Connolly (CALIFORNIA NETWORK)
All healthy, well adjusted people want to work. It's hardwired into our DNA to build, to produce, to gather, grow and trade. Without this impulse, our species could never have built civilization. But what happens when an essential part of our being becomes obsolete? ... continue reading
---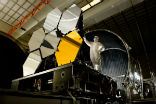 By Marshall Connolly (CALIFORNIA NETWORK)
Scientists have announced the discovery of three planets in the habitable zone of a star just 39 light years away. Such planets have the potential to host life, making them targets for future study. LOS ANGELES, CA (California Network) - Are scientists about to ... continue reading
---

By Marshall Connolly (CALIFORNIA NETWORK)
Earlier this year, a robot beat a master player at the ancient game of Go. Now, robots are beating humans at soccer. Armies of engineers are working around the world to develop artificial intelligence and robots that can do what humans do, only better. They're making ... continue reading
---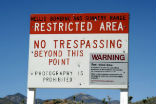 By Marshall Connolly (CALIFORNIA NETWORK)
UFO watchers have spotted a mysterious mushroom-shaped cloud over Area 51. The cause of the cloud remains unknown, but it is evidently connected to a fire at the secret military base. Viewers were unable to obtain direct footage of whatever caused the inferno, due to ... continue reading
---

By Kenya Sinclair (CALIFORNIA NETWORK)
After Microsoft's failure with AI teen "Tay," it should come as no surprise that more and more researchers are agreeing artificial intelligence requires a delicate balance between helpful tech and murderous exterminators. LOS ANGELES, CA (Catholic Online) - According ... continue reading
---

By Marshall Connolly (CALIFORNIA NETWORK)
Fast food workers, say goodbye to that grimy job with surly guests and overbearing managers. Your fight for $15 is over. No, you didn't win, someone has invented a machine that makes hamburgers better and faster than you do. LOS ANGELES, CA (California Network) - ... continue reading
---

By Kenya Sinclair (CALIFORNIA NETWORK)
Ian Burkhart underwent experimental brain surgery to help scientists pioneer technology aimed at reanimating paralyzed limbs - and it worked! LOS ANGELES, CA (Catholic Online) - Six years ago, Burkhart severed his spine when he went for a swim and was slammed into a ... continue reading
---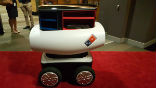 By Marshall Connolly (CALIFORNIA NETWORK)
Robots will soon begin to deliver your mail, pizza, and other parcels within the next few years. Plans are being developed around the globe to test, then roll out automated delivery systems for everything from packages, to mail to pizza. The rising demand for delivered ... continue reading
---
All Technology News