Kepler telescope expected to discover more habitable worlds.
Scientists have discovered three new planets which they believe could be quite similar to Earth. Studying data from the Kepler mission, scientists say they have located three earth-like planets more than 1,000 light years away.
LOS ANGELES, CA (Catholic Online) - Scientists have discovered three earth-like planets orbiting distant stars using the Kepler space telescope. Now that they can reliably locate such planets, it is believed more will soon be discovered.

Two of the planets, Kepler 62e and Kepler 62f were announced in the journal Science. A third, Kepler 62c was announced in the Astrophysical Journal.

The three planets are close to the Earth in size, ranging from 40 to 70 percent larger than the Earth. They orbit their parent stars around the habitable zones, which is the zone around a star where liquid water can exist.

This means that the planets could potentially harbor life.

Unfortunately, they are so distant from Earth, it won't likely be possible to assess if they have life anytime soon.

That's different for closer stars.  Now that scientists have refined their methods for detecting earth-like planets around other stars, they can start looking at closer systems for them. The next generation of telescopes will be able to discern the individual planets around these stars and even perform analysis of their atmospheres. Which gasses make a planet's atmosphere can be determined by the light that is absorbed by molecules in their atmospheres. Scientists can learn this by studying the light that passes through their atmospheres.

What gasses are present in the atmosphere matter because they can carry the telltale signs of life.

New telescopes will look for small, rocky planets in the habitable zones of nearby stars. Scientists suspect that earth-like planets will be surprisingly common and that a number of them will feature habitable conditions. However, just because a planet is habitable, doesn't mean life follows.

Humans will not likely ever be able to travel to such worlds distant worlds, however we could still answer age-old questions about the possibility of life on other planets by studying these distant worlds.

The discovery of life on another planet would teach us that we are not alone in the universe and could forever change our approach to science and astronomy.


---
Copyright 2015 - Distributed by THE CALIFORNIA NETWORK
Pope Francis Prayer Intentions for February 2016
Universal:
That prisoners, especially the young, may be able to rebuild lives of dignity.
Evangelization:
That married people who are separated may find welcome and support in the Christian community.

By Kenya Sinclair (CALIFORNIA NETWORK)
After a car crash that left her with a serious brain injury, violinist Rosemary Johnson was unable to play her beautiful music again - until now. LOS ANGELES, CA (Catholic Online) - According to Telegraph, Johnson's accident put her in a 7-month coma and left her ... continue reading
---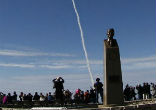 By Catholic Online (CALIFORNIA NETWORK)
While people packed movie theaters to see the latest installment of the "Star Wars" saga, an example of former president Ronald Reagan's "Star Wars" missile defense project was successfully tested over the skies of Central California. The "Exoatmospheric Kill ... continue reading
---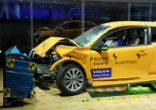 By Catholic Online (CALIFORNIA NETWORK)
Can anyone truly imagine a futuristic world where there are no traffic accidents and no traffic fatalities? Swedish carmaker Volvo is making that bold claim, and that world is as close as the year 2020. LOS ANGELES, CA (Catholic Online) - Volvo representatives ... continue reading
---

By Marshall Connolly, Catholic Online (CALIFORNIA NETWORK)
Scientists have concluded that a ninth planet orbits the Sun, and it is very likely to be large, but extremely distant. Their conclusions are based on its influence on other objects far beyond the orbit of Neptune. LOS ANGELES, CA (California Network) - Two Caltech ... continue reading
---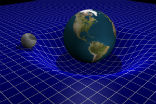 By Marshall Connolly, Catholic Online (CALIFORNIA NETWORK)
A scientist has developed a method to manipulate gravity, at least theoretically. Furthermore, we could accomplish his vision using existing technology. Such a breakthrough could eventually lead to large-scale manipulation of gravity, but to what effect? LOS ANGELES, ... continue reading
---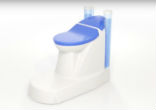 By Magdalena Mis, Thomson Reuters Foundation
A toilet that does not need water, a sewage system, or external power but instead uses nanotechnology to treat human waste, produce clean water, and keep smells at bay is being developed by a British university. LONDON (Thomson Reuters Foundation) - The ... continue reading
---

By Kenya Sinclair (CALIFORNIA NETWORK)
The EHang 184 was unveiled at this year's Consumer Electronic Show and is the world's first self-driving electrical aerial vehicle. It is designed to fly individuals short distances at low altitudes without the necessity for its passenger to control it. LOS ANGELES, CA ... continue reading
---

By Marshall Connolly, Catholic Online (CALIFORNIA NETWORK)
Virtual reality arrived in the mainstream consumer market today, but the sticker shock has many gasping for their breath, and clutching their wallets. The much anticipated Oculus Rift headset opened for preorders today and will ship in late March and Early April. ... continue reading
---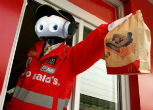 By Marshall Connolly, Catholic Online (CALIFORNIA NETWORK)
Within just two decades, most of our jobs will be taken over by robots. What will happen as the world undergoes the biggest economic shift since the industrial revolution? There are two possibilities, but the time to choose is now. LOS ANGELES, CA (California Network) ... continue reading
---

By Catholic Online (CALIFORNIA NETWORK)
The year's most wanted Christmas gift, the two-wheeled Hoverboard has wound itself throughout popular culture. While a popular item, a priest in the Philippines was soundly chastised for riding one during Christmas service. LOS ANGELES, CA (Catholic Online) - ... continue reading
---
All Technology News