By Marshall Connolly (Catholic Online)
5/16/2012 (3 years ago)
Catholic Online (www.catholic.org)
Beloved today, Facebook may prove infamous tomorrow.
What will the future history of Facebook be? The legendary social networking site is inching its way to one billion worldwide users. In America, the website is becoming as ubiquitous as the internet itself, and soon the company will generate billions with its initial public offering (IPO). Despite this, it would be foolish to assume that Facebook is forever. What might its legacy be in a hundred years?
LOS ANGELES, CA (Catholic Online) - The legacy of Facebook may be darker than many would first suspect. While Facebook upsets users from time to time, mostly with cosmetic and functional interface changes, the users keep coming back, unwilling to leave their social networks. And those social networks are large, often numbering in the hundreds and including family, friends, coworkers, old flames and sweethearts. Added to that number are all the products and services that people "like" creating a virtual dossier of information on the user. 

And that's the catch.

You see, Facebook's users are more than users, they're the company's product. Each profile contains dozens of bits of information defining each user as a consumer with particular likes and interests. Based on this, Facebook sells user profiles to advertisers who pay premium fees to place their ads before their most likely customers. Even status updates are quietly gleaned for information. 

Want to test it out? Put a couple of status updates about dogs in your newsfeed. Then watch dogs appearing in the ads on the side of your pages and in other activity. 

And while Facebook has always been "free" to use, (and always will be according to the website's tag line on the login page) it's not free at all. After all, the only thing that's ever free is the cheese in the mouse trap. 

What is Facebook costing users? Their privacy. 

Most users are aware, at least on some level, that Facebook costs something in terms of privacy. Naturally, friends and neighbors can potentially view anything posted on the site. And Facebook has a privacy policy where they explain how user data is aggregated and shared with others.

However, it is this aggregation and sharing, coupled with mass adoption, that will make Facebook the stuff of infamy in years to come. 

Someday, when Facebook has evolved past all recognition (or gone extinct), historians will look back on the service as the icon that finally eliminated the last vestiges of consumer privacy.

Facebook certainly isn't the first to profile users and aggregate data for profit. However, they are by far the largest in history. Additionally, an entire generation of consumers is now painfully aware that in the world of business, your profile is a coveted commodity. 

New polls taken ahead of Facebook's imminent IPO show that the public does not trust Facebook and they feel the social networking giant is overvalued and overrated. The cynicism runs deep and grows with age. An Associated Press - CNBC poll found that while 59 percent of adults under 35 think the IPO is a good buy, only 39 percent of senior citizens feel the same. 

Also, 46 percent of those same participants feel Facebook is a passing fad. 

This naturally flies in the face of the very real statistic that Facebook now accounts for more than 14 percent of all internet use, according to comScore.

Still the naysayers have history on their side. Geocities, Friendster, MySpace, have all gone the way of the dodo after quick rises to the top. Today, Facebook faces challenges from Google+ and Pintrest, among others. Also, the great marketplace of ideas - the web itself, is changing. The internet is now giving way to mobile and websites are feeling the pinch. Mobile applications, not websites are all the rage today. Facebook evolved as a website and was a relative latecomer to mobile. And last week, Google+ unveiled a new look that's very visual in its appeal and designed to offer users an experience much different from the vaunted Facebook. 

In any case, Facebook has all the hallmarks of a fad, and the public is fickle. Just like tulip mania in  Holland (1636-1637), a new wave of "Facebook mania" may wash over Wall Street. However, in its wake may be a jaded public, disaffected investors, and the cold judgment of history. Investors may find Facebook lovable, but something tells me that history will have a different view.

-----

Marshall Connolly is a contributor to Catholic Online with a degree in history and a background in marketing and business. 
 

---
Copywriter 2015 - Distributed by THE NEWS CONSORTIUM
Pope Francis Prayer Intentions for June 2015
Universal:
That immigrants and refugees may find welcome and respect in the countries to which they come.
Evangelization:
That the personal encounter with Jesus may arouse in many young people the desire to offer their own lives in priesthood or consecrated life.
---
---
---

By Hannah Marfil (NEWS CONSORTIUM)
Mark Zuckerberg, Facebook's CEO, shared and explained preparations the social media company is developing for the future. Through his profile's Q&A, he explained that he believes we will be soon able to send our thoughts out as we think them, with an optimum ... continue reading
---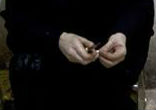 By Catholic Online (NEWS CONSORTIUM)
Sometimes all it takes - is one sympathetic ear or voice in a massive sea of indifference to turn a law-abiding citizen into an agent of terror and mass destruction. Islamic State or ISIS continues to post 100,000 tweets daily in order to recruit ... continue reading
---

By Atarah Haely (NEWS CONSORTIUM)
Complaints have piled up against Apple iPhones, reaching social media, after several iPhones of various models were hit by the "blue screen of death" just before rebooting without any notice. The random occurrences became somewhat of an outbreak, after people revealed ... continue reading
---

By Atarah Haely (NEWS CONSORTIUM)
Traffic accidents are horrifying and in an effort to prevent road accidents involving trucks, Samsung has introduced its new product, the "Safety Truck." The common response of drivers annoyed by a blocked view of a slow running big truck is they want to get ahead, but ... continue reading
---

By Nikky Andres (NEWS CONSORTIUM)
You may find it hard to believe, but a working model for a hoverboard is actually here. The Tokyo branch of Lexus in Japan has developed a model for the hoverboard. It seems to act like magic - at least for now - as the hoverboard promises to carry a person using ... continue reading
---

By Linky C. (NEWS CONSORTIUM)
Companies and events are utilizing facial recognition technology to identify a person's face, even if the face is partially hidden. Facebook uses their vast facial recognition database, which can recognize a face even when it's hidden. Google's new Photos app can now ... continue reading
---

By Nikky Andres (NEWS CONSORTIUM)
A team of researchers from the University of California, Berkeley have created a robot based on a cockroach. The new technology is so innovative; it is hard not to find yourself stunned to witness the cockroach bot escape into an extremely miniscule gap. MUNTINLUPA, ... continue reading
---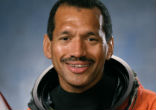 By Catholic Online (NEWS CONSORTIUM)
There is life on other planets - but there are no little green men hiding out at Area 51, according to NASA Administrator Major Charles Bolden. He was on hand to greet a crowd of curious British schoolchildren, and said that there are so many planets like our ... continue reading
---
By Catholic Online (NEWS CONSORTIUM)
Europa, one of Jupiter's larger moons, and is approximately the size of Earth's moon. Many astronomers say the moon has the greatest potential for life in our solar system. To this end, NASA is planning a more in-depth study and mission to this mysterious ... continue reading
---

By Nikky Andres (NEWS CONSORTIUM)
Several months after the release of BMW's i8 hybrid sports car, rumors are circulating about a new model. According to the rumors', the German automaker is currently focusing on the development of a more efficient model than the previous i8. MUNTINLUPA, PHILIPPINES ... continue reading
---
All Technology News