By Marshall Connolly (Catholic Online)
5/16/2012 (3 years ago)
Catholic Online (www.catholic.org)
Beloved today, Facebook may prove infamous tomorrow.
What will the future history of Facebook be? The legendary social networking site is inching its way to one billion worldwide users. In America, the website is becoming as ubiquitous as the internet itself, and soon the company will generate billions with its initial public offering (IPO). Despite this, it would be foolish to assume that Facebook is forever. What might its legacy be in a hundred years?
LOS ANGELES, CA (Catholic Online) - The legacy of Facebook may be darker than many would first suspect. While Facebook upsets users from time to time, mostly with cosmetic and functional interface changes, the users keep coming back, unwilling to leave their social networks. And those social networks are large, often numbering in the hundreds and including family, friends, coworkers, old flames and sweethearts. Added to that number are all the products and services that people "like" creating a virtual dossier of information on the user. 

And that's the catch.

You see, Facebook's users are more than users, they're the company's product. Each profile contains dozens of bits of information defining each user as a consumer with particular likes and interests. Based on this, Facebook sells user profiles to advertisers who pay premium fees to place their ads before their most likely customers. Even status updates are quietly gleaned for information. 

Want to test it out? Put a couple of status updates about dogs in your newsfeed. Then watch dogs appearing in the ads on the side of your pages and in other activity. 

And while Facebook has always been "free" to use, (and always will be according to the website's tag line on the login page) it's not free at all. After all, the only thing that's ever free is the cheese in the mouse trap. 

What is Facebook costing users? Their privacy. 

Most users are aware, at least on some level, that Facebook costs something in terms of privacy. Naturally, friends and neighbors can potentially view anything posted on the site. And Facebook has a privacy policy where they explain how user data is aggregated and shared with others.

However, it is this aggregation and sharing, coupled with mass adoption, that will make Facebook the stuff of infamy in years to come. 

Someday, when Facebook has evolved past all recognition (or gone extinct), historians will look back on the service as the icon that finally eliminated the last vestiges of consumer privacy.

Facebook certainly isn't the first to profile users and aggregate data for profit. However, they are by far the largest in history. Additionally, an entire generation of consumers is now painfully aware that in the world of business, your profile is a coveted commodity. 

New polls taken ahead of Facebook's imminent IPO show that the public does not trust Facebook and they feel the social networking giant is overvalued and overrated. The cynicism runs deep and grows with age. An Associated Press - CNBC poll found that while 59 percent of adults under 35 think the IPO is a good buy, only 39 percent of senior citizens feel the same. 

Also, 46 percent of those same participants feel Facebook is a passing fad. 

This naturally flies in the face of the very real statistic that Facebook now accounts for more than 14 percent of all internet use, according to comScore.

Still the naysayers have history on their side. Geocities, Friendster, MySpace, have all gone the way of the dodo after quick rises to the top. Today, Facebook faces challenges from Google+ and Pintrest, among others. Also, the great marketplace of ideas - the web itself, is changing. The internet is now giving way to mobile and websites are feeling the pinch. Mobile applications, not websites are all the rage today. Facebook evolved as a website and was a relative latecomer to mobile. And last week, Google+ unveiled a new look that's very visual in its appeal and designed to offer users an experience much different from the vaunted Facebook. 

In any case, Facebook has all the hallmarks of a fad, and the public is fickle. Just like tulip mania in  Holland (1636-1637), a new wave of "Facebook mania" may wash over Wall Street. However, in its wake may be a jaded public, disaffected investors, and the cold judgment of history. Investors may find Facebook lovable, but something tells me that history will have a different view.

-----

Marshall Connolly is a contributor to Catholic Online with a degree in history and a background in marketing and business. 
 

---
Copywriter 2015 - Distributed by THE NEWS CONSORTIUM
Pope Francis Prayer Intentions for July 2015
Universal:
That political responsibility may be lived at all levels as a high form of charity.
Evangelization:
That, amid social inequalities, Latin American Christians may bear witness to love for the poor and contribute to a more fraternal society.
---
---
---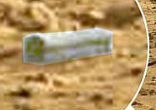 By Catholic Online (NEWS CONSORTIUM)
Conspiracy theorists have pored over photos sent back from the Curiosity rover pictures from Mars to find all manner of fanciful things. Some have seen U.S. President Barack Obama, the face-hugger from "Alien," mysterious women, mummified iguana - NASA ... continue reading
---

By Kenya Sinclair (NEWS CONSORTIUM)
The digital war between the Islamic State Hacking Division and Ghost Security has come to a head with the ISHD reporting to The Blaze that Ghost Security "have hacked nothing" and "are all talk." LOS ANGELES, CA (Catholic Online) - After the claim that Ghost Security ... continue reading
---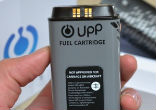 By Catholic Online (NEWS CONSORTIUM)
British-based Intelligent Energy, thought to be working closely with Apple, have reported success in creating the world's first hydrogen-fueled battery. The battery, they say, will enable users to charge their iPhone for up to a week. LOS ANGELES, CA (Catholic ... continue reading
---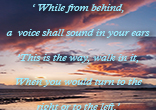 By Nikky Andres (NEWS CONSORTIUM)
Christians are in for something new as a pastor from Chicago came up with an app that lets users personalize Bible verses according to their name and gender. MUNTINLUPA, PHILIPPINES (Catholic Online) - Pastor Gregory Ijiwola, who serves at The CityLight Church in ... continue reading
---

By Talia Ramos (NEWS CONSORTIUM)
Modern technology has earned us numerous breakthroughs, including digital information systems and storage, making our day to day tasks easier. However, drives we use for information technology can only last from a couple of years to few decades, which is limiting the ... continue reading
---

By Stephanie Pacheco
The near-infinite web of information available online is a double-edged sword: it can be harnessed to help us learn and communicate, but it can swiftly degenerate into instant-gratification and isolation. Technology has branched out from computers to tablets and ... continue reading
---

By Talia Ramos (NEWS CONSORTIUM)
Sharing your thoughts, activities and whereabouts has never been easier and faster with the internet and connected devices. More and more people are sharing more of their daily lives that it's compelling to say that to know everything is becoming common and normal. ... continue reading
---

By Talia Ramos (NEWS CONSORTIUM)
A once rejected drive can now revolutionize the entire outer space research, as NASA and several others confirmed this program actually works. The invention was previously rejected by scientists after it defied the physics concept of the conservation of momentum, ... continue reading
---

By Atarah Haely (NEWS CONSORTIUM)
With just a simple text message, your phone and all its data may be compromised without you even knowing. The core of this nightmare is at the heart of the operating system itself - Stagefright, an Android code library. Users currently have nothing much to protect ... continue reading
---

By Atarah Haely (NEWS CONSORTIUM)
On Sunday, Pope Francis successfully became the first person registered for the 2016 edition of the World Youth Day, using an iPad. Before registering, he addressed thousands at the St. Peter's Square in an appeal for the release of an Italian Jesuit priest kidnapped ... continue reading
---
All Technology News