By Marshall Connolly (Catholic Online)
5/16/2012 (3 years ago)
Catholic Online (www.catholic.org)
Beloved today, Facebook may prove infamous tomorrow.
What will the future history of Facebook be? The legendary social networking site is inching its way to one billion worldwide users. In America, the website is becoming as ubiquitous as the internet itself, and soon the company will generate billions with its initial public offering (IPO). Despite this, it would be foolish to assume that Facebook is forever. What might its legacy be in a hundred years?
LOS ANGELES, CA (Catholic Online) - The legacy of Facebook may be darker than many would first suspect. While Facebook upsets users from time to time, mostly with cosmetic and functional interface changes, the users keep coming back, unwilling to leave their social networks. And those social networks are large, often numbering in the hundreds and including family, friends, coworkers, old flames and sweethearts. Added to that number are all the products and services that people "like" creating a virtual dossier of information on the user. 

And that's the catch.

You see, Facebook's users are more than users, they're the company's product. Each profile contains dozens of bits of information defining each user as a consumer with particular likes and interests. Based on this, Facebook sells user profiles to advertisers who pay premium fees to place their ads before their most likely customers. Even status updates are quietly gleaned for information. 

Want to test it out? Put a couple of status updates about dogs in your newsfeed. Then watch dogs appearing in the ads on the side of your pages and in other activity. 

And while Facebook has always been "free" to use, (and always will be according to the website's tag line on the login page) it's not free at all. After all, the only thing that's ever free is the cheese in the mouse trap. 

What is Facebook costing users? Their privacy. 

Most users are aware, at least on some level, that Facebook costs something in terms of privacy. Naturally, friends and neighbors can potentially view anything posted on the site. And Facebook has a privacy policy where they explain how user data is aggregated and shared with others.

However, it is this aggregation and sharing, coupled with mass adoption, that will make Facebook the stuff of infamy in years to come. 

Someday, when Facebook has evolved past all recognition (or gone extinct), historians will look back on the service as the icon that finally eliminated the last vestiges of consumer privacy.

Facebook certainly isn't the first to profile users and aggregate data for profit. However, they are by far the largest in history. Additionally, an entire generation of consumers is now painfully aware that in the world of business, your profile is a coveted commodity. 

New polls taken ahead of Facebook's imminent IPO show that the public does not trust Facebook and they feel the social networking giant is overvalued and overrated. The cynicism runs deep and grows with age. An Associated Press - CNBC poll found that while 59 percent of adults under 35 think the IPO is a good buy, only 39 percent of senior citizens feel the same. 

Also, 46 percent of those same participants feel Facebook is a passing fad. 

This naturally flies in the face of the very real statistic that Facebook now accounts for more than 14 percent of all internet use, according to comScore.

Still the naysayers have history on their side. Geocities, Friendster, MySpace, have all gone the way of the dodo after quick rises to the top. Today, Facebook faces challenges from Google+ and Pintrest, among others. Also, the great marketplace of ideas - the web itself, is changing. The internet is now giving way to mobile and websites are feeling the pinch. Mobile applications, not websites are all the rage today. Facebook evolved as a website and was a relative latecomer to mobile. And last week, Google+ unveiled a new look that's very visual in its appeal and designed to offer users an experience much different from the vaunted Facebook. 

In any case, Facebook has all the hallmarks of a fad, and the public is fickle. Just like tulip mania in  Holland (1636-1637), a new wave of "Facebook mania" may wash over Wall Street. However, in its wake may be a jaded public, disaffected investors, and the cold judgment of history. Investors may find Facebook lovable, but something tells me that history will have a different view.

-----

Marshall Connolly is a contributor to Catholic Online with a degree in history and a background in marketing and business. 
 

---
Copywriter 2015 - Distributed by THE NEWS CONSORTIUM
Pope Francis Prayer Intentions for October 2015
Universal:
That human trafficking, the modern form of slavery, may be eradicated.
Evangelization:
That with a missionary spirit the Christian communities of Asia may announce the Gospel to those who are still awaiting it.
---
---
---

By Marshall Connolly, Catholic Online (NEWS CONSORTIUM)
In a technological upset, Amazon founder, Jeff Bezos has successfully tested a reusable rocket by flying it into space and landing it back on Earth. The test puts Bezo's Blue Origin ahead of Elon Musk's Space X in the race to develop a reusable rocket. LOS ANGELES, CA ... continue reading
---

By Marshall Connolly, Catholic Online (CALIFORNIA NETWORK)
Scientists have discovered a galaxy that may be composed mostly of dark matter. Dark matter is an elusive substance that is yet to be described by scientists. They know what it does, but not what it is. The discovery could help solve the mystery. LOS ANGELES, CA ... continue reading
---
By Kenya Sinclair (CALIFORNIA NETWORK)
While ISIS supporters and member utilize social media to attract recruits and sympathizers to their cause, hacker group Anonymous has stepped forward to fight back. LOS ANGELES, CA (Catholic Online) - Following the Paris terror attacks Friday, hacker group Anonymous ... continue reading
---

By Marshall Connolly, Catholic Online (THE CALIFORNIA NETWORK)
As robotics manufacturers look to the future, they're planning to tap into the multi-billion dollar sex industry. In the not-too distant future, people will be able to keep robot companions that provide them with sexual gratification. What happens when people begin ... continue reading
---

By Marshall Connolly, Catholic Online (THE CALIFORNIA NETWORK)
Why does the other line move faster than yours? This is a question explored, and answered in a new book which used science and history to study standing in line. In "Why Does the Other Line Always Move Faster: The Myths and Misery, Secrets and Psychology of Waiting in ... continue reading
---

By Thomas Heed (CALIFORNIA NETWORK)
Teenage internet sensation Essena O'Neill decided to leave social media behind after realizing it did nothing but make her dependent on anonymous "likes" and "shares." Her dependency on social media is just one of many. What else does social media cause? LOS ANGELES, ... continue reading
---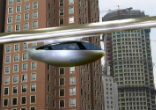 By Catholic Online (CALIFORNIA NETWORK)
Futuristic, "Jetsons" -styled "air taxis," that glide 20 to 30 feet above the air on elevated tracks will be debuting in Israel shortly. The dream project of Skytran, based in Mountain View, California had been perfecting the technology over the past five ... continue reading
---
By Marshall Connolly (CALIFORNIA NETWORK)
The recent announcement that Comet 67P/Churymov-Gerasimenko (67P) is rich in oxygen molecules has sent scientists scurrying to explain this extraordinary finding. It is the latest in strange discoveries reported by the Rosetta spacecraft in orbit around the enigmatic ... continue reading
---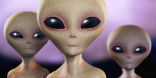 By Marshall Connolly, Catholic Online (THE CALIFORNIA NETWORK)
Astronomers continue to puzzle over a distant star that for some reason, is having a substantial quantity of its light blocked from reaching Earth. The find is one-of-a-kind and is fueling speculation that intelligent life could be at work. LOS ANGELES, CA (Catholic ... continue reading
---

By Thomas Heed (CALIFORNIA NETWORK)
Stingray is the name of a device called an IMSI-catcher or a "cell-site simulator," and is roughly the size of a briefcase. It works by impersonating cell phone towers and strips metadata or content from phones that connect to them. What does the government have to say ... continue reading
---
All Technology News