---
By Marshall Connolly (Catholic Online)
5/16/2012 (3 years ago)
Catholic Online (www.catholic.org)
Beloved today, Facebook may prove infamous tomorrow.
What will the future history of Facebook be? The legendary social networking site is inching its way to one billion worldwide users. In America, the website is becoming as ubiquitous as the internet itself, and soon the company will generate billions with its initial public offering (IPO). Despite this, it would be foolish to assume that Facebook is forever. What might its legacy be in a hundred years?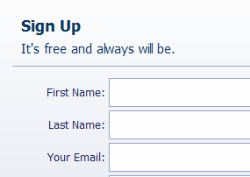 Free and always will be... sort of.
LOS ANGELES, CA (Catholic Online) - The legacy of Facebook may be darker than many would first suspect. While Facebook upsets users from time to time, mostly with cosmetic and functional interface changes, the users keep coming back, unwilling to leave their social networks. And those social networks are large, often numbering in the hundreds and including family, friends, coworkers, old flames and sweethearts. Added to that number are all the products and services that people "like" creating a virtual dossier of information on the user. 

And that's the catch.

You see, Facebook's users are more than users, they're the company's product. Each profile contains dozens of bits of information defining each user as a consumer with particular likes and interests. Based on this, Facebook sells user profiles to advertisers who pay premium fees to place their ads before their most likely customers. Even status updates are quietly gleaned for information. 

Want to test it out? Put a couple of status updates about dogs in your newsfeed. Then watch dogs appearing in the ads on the side of your pages and in other activity. 

And while Facebook has always been "free" to use, (and always will be according to the website's tag line on the login page) it's not free at all. After all, the only thing that's ever free is the cheese in the mouse trap. 

What is Facebook costing users? Their privacy. 

Most users are aware, at least on some level, that Facebook costs something in terms of privacy. Naturally, friends and neighbors can potentially view anything posted on the site. And Facebook has a privacy policy where they explain how user data is aggregated and shared with others.

However, it is this aggregation and sharing, coupled with mass adoption, that will make Facebook the stuff of infamy in years to come. 

Someday, when Facebook has evolved past all recognition (or gone extinct), historians will look back on the service as the icon that finally eliminated the last vestiges of consumer privacy.

Facebook certainly isn't the first to profile users and aggregate data for profit. However, they are by far the largest in history. Additionally, an entire generation of consumers is now painfully aware that in the world of business, your profile is a coveted commodity. 

New polls taken ahead of Facebook's imminent IPO show that the public does not trust Facebook and they feel the social networking giant is overvalued and overrated. The cynicism runs deep and grows with age. An Associated Press - CNBC poll found that while 59 percent of adults under 35 think the IPO is a good buy, only 39 percent of senior citizens feel the same. 

Also, 46 percent of those same participants feel Facebook is a passing fad. 

This naturally flies in the face of the very real statistic that Facebook now accounts for more than 14 percent of all internet use, according to comScore.

Still the naysayers have history on their side. Geocities, Friendster, MySpace, have all gone the way of the dodo after quick rises to the top. Today, Facebook faces challenges from Google+ and Pintrest, among others. Also, the great marketplace of ideas - the web itself, is changing. The internet is now giving way to mobile and websites are feeling the pinch. Mobile applications, not websites are all the rage today. Facebook evolved as a website and was a relative latecomer to mobile. And last week, Google+ unveiled a new look that's very visual in its appeal and designed to offer users an experience much different from the vaunted Facebook. 

In any case, Facebook has all the hallmarks of a fad, and the public is fickle. Just like tulip mania in  Holland (1636-1637), a new wave of "Facebook mania" may wash over Wall Street. However, in its wake may be a jaded public, disaffected investors, and the cold judgment of history. Investors may find Facebook lovable, but something tells me that history will have a different view.

-----

Marshall Connolly is a contributor to Catholic Online with a degree in history and a background in marketing and business. 
 

---
Copyright 2015 - Distributed by THE CALIFORNIA NETWORK
Pope Francis Prayer Intentions for April 2016
Universal:
Small Farmers: That small farmers may receive a just reward for their precious labor.
Evangelization:
African Christians: That Christians in Africa may give witness to love and faith in Jesus Christ amid political-religious conflicts.
---
---
---

By Marshall Connolly (CALIFORNIA NETWORK)
Earlier this year, a robot beat a master player at the ancient game of Go. Now, robots are beating humans at soccer. Armies of engineers are working around the world to develop artificial intelligence and robots that can do what humans do, only better. They're making ... continue reading
---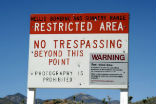 By Marshall Connolly (CALIFORNIA NETWORK)
UFO watchers have spotted a mysterious mushroom-shaped cloud over Area 51. The cause of the cloud remains unknown, but it is evidently connected to a fire at the secret military base. Viewers were unable to obtain direct footage of whatever caused the inferno, due to ... continue reading
---

By Kenya Sinclair (CALIFORNIA NETWORK)
After Microsoft's failure with AI teen "Tay," it should come as no surprise that more and more researchers are agreeing artificial intelligence requires a delicate balance between helpful tech and murderous exterminators. LOS ANGELES, CA (Catholic Online) - According ... continue reading
---

By Marshall Connolly (CALIFORNIA NETWORK)
Fast food workers, say goodbye to that grimy job with surly guests and overbearing managers. Your fight for $15 is over. No, you didn't win, someone has invented a machine that makes hamburgers better and faster than you do. LOS ANGELES, CA (California Network) - ... continue reading
---

By Kenya Sinclair (CALIFORNIA NETWORK)
Ian Burkhart underwent experimental brain surgery to help scientists pioneer technology aimed at reanimating paralyzed limbs - and it worked! LOS ANGELES, CA (Catholic Online) - Six years ago, Burkhart severed his spine when he went for a swim and was slammed into a ... continue reading
---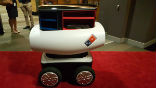 By Marshall Connolly (CALIFORNIA NETWORK)
Robots will soon begin to deliver your mail, pizza, and other parcels within the next few years. Plans are being developed around the globe to test, then roll out automated delivery systems for everything from packages, to mail to pizza. The rising demand for delivered ... continue reading
---

By Monique Crawford (CALIFORNIA NETWORK)
After securing $3.6 million to fund an up-and-coming piece of technology, an MIT-spinoff company based in Singapore shames Google's driverless car. LOS ANGELES, CA (Catholic Online) - With news of self-driving taxis popping up across the internet, it should come as no ... continue reading
---

By Monique Crawford (CALIFORNIA NETWORK)
Time is money and money is everything. It pays for your home, food, technology, education, transit and basic needs - but what happens when your time no longer brings in the money? What would you resort to if you knew you would starve? LOS ANGELES, CA (Catholic Online) ... continue reading
---
By Marshall Connolly (CALIFORNIA NETWORK)
A pair of green comets have zipped frightfully close to Earth, and it may be possible to catch a glimpse of one from your backyard. LOS ANGELES, CA (California Network) - Astronomers were caught by surprise when they detected a new comet on January 22 using the ... continue reading
---

By Marshall Connolly (CALIFORNIA NETWORK)
Astronomers have discovered the brightest galaxies yet, shinning so brightly, they do not even fall on a scale they use to measure luminosity. The discovery could help refine their understanding of the nature of the early universe and how galaxies formed. LOS ANGELES, ... continue reading
---
All Technology News