I do not endorse either Senator Obama's or Senator McCain's positions on life. As a Catholic, I believe both fall short of the ideal.
MALIBU, CA (Catholic Online) - Along with some 30 or so religious leaders, it was my privilege to be in discussion with Senator Obama for several hours last week.

It was a private meeting with intelligent men and women of many faith traditions not all of whom were his supporters. It was not arranged as a photo op or a meet and greet. It was a time to reflect on the meaning of faith.

Obama was poised, civil, articulate, and prepared for a wide-ranging discussion that included questions across the spectrum of issues potentially touched by Christ's love - which, of course, is everything.

The teaching of the American bishops

Looming ever large in my mind as the meeting begins is naturally the abortion issue. The American bishops have properly reminded us that "a Catholic cannot vote for a candidate who takes a position in favor of an intrinsic evil, such as abortion or racism, if the voter's intent is to support that position."

At the same time, the bishops have instructed us that we should not use a candidate's opposition to abortion "to justify indifference or inattentiveness to other important moral issues involving human life and dignity."

Abortion and Racism

Some have concluded from these words that abortion must predominate over all other issues. There is much logic to this since of course life is fundamental to all else. Yet, with respect to the bishops' own statements as quoted above from the Call to faithful Citizenship, it would be mistaken, one would think, to rank racism below abortion or vice versa, since they are both held out as intrinsic evils.

Is there racism remaining in the United States needful of the attention of the 2008 Catholic voter? I have never once heard Senator Obama speak of his race as an entitlement. It is not his way. He does not hold himself out as a black candidate, but as an American candidate. He would not ask you for a vote on that basis nor would I.

Yet, as I listened to Senator Obama speak with powerful empathy for those less advantaged of all races and ethnicities in our land, I thought of the many people who say in hushed voices that America is not prepared to vote for a black man. This is inconceivable to me and many, and yet, how are we to respond when political analysts proffer the Senator's race as the explanation for his lopsided primary defeats in places like West Virginia, Ohio, and Pennsylvania?

A fuller understanding of the culture of life

Even if one puts the concern of racism aside, and focuses just on issues of life, does the way we narrow that topic to abortion alone fail to capture the fullness of what the faith requires? John Paul II defined the culture of life in paragraph 80 of Veritatis Splendor by making reference to the Second Vatican Council and paragraph 27 of Gaudium et Spes.

You will recall that there the Council tells us that "whatever is hostile to life, . . . including physical and mental torture and attempts to coerce the spirit; whatever is offensive to human dignity, such as subhuman living conditions,... degrading conditions of work which treat laborers as mere instruments of profit, and not as free responsible persons: all these and the like are a disgrace, and so long as they infect human civilization they contaminate those who inflict them more than those who suffer injustice, and they are a negation of the honor due to the Creator."

More than one way

I take from this instruction that it is important not to just avoid invidiously ranking one grievous wrong against another, but also to consider the multiple ways in which an intrinsic evil can be worked against.

Practically, I believe all Catholics regardless of party or preferred candidate are instructed by Evangelium Vitae to work for greater recognition and respect for the culture of life. In 2008, since neither of the major political parties has fully acceptable positions from a Catholic perspective, lobbying -- and a good deal of prayer -- are required to be directed at them both.

Nobody's perfect

Before I had occasion to discuss these matters directly with Senator Obama, it was my own personal observation that Senator Obama was campaigning for the presidency in a manner dedicated toward reducing the partisanship of the past, and very responsibly and very consistently calling upon our better natures, and articulating -- long before he sought the presidency -- a genuine appreciation for the importance of faith in the public square.

But of course, good intentions and rhetorical gifts are as insufficient to address an intrinsic evil as merely proclaiming oneself to be pro-life while supporting water-boarding and other forms of torture or insisting that there are "spare embryos."

For that reason, I do not endorse either Senator Obama's or Senator McCain's positions on life. As a Catholic, I believe both fall short of the ideal.

Senator Obama's position accepts the existing legal regime which leaves the abortion decision with the mother -- which is all right so long as the mother is persuaded to choose life. Senator McCain's position would leave the decision with the individual states -- which is all right so long as the individual states prohibit abortion.

Since we are assured of neither, neither position is fully pro-life.

In truth, both positions are pro-choice, with the former focused on the individual and the latter focused on the state. Senator McCain's position is sometimes described as pro-life, but it is more pro-federalism (states being free under the McCain position to decide to permit or disallow abortion as they see fit).

From a standpoint of subsidiarity and prudence, one can make an argument that the Obama position is preferable since it does not arrogate to a higher level that which can be done more effectively below in direct relationship with the mother.

That said, as a constitutional law teacher, I respectfully disagree with both Senator Obama and Senator McCain since the Constitution was intended as a means to enforce and guarantee the unalienable right to life recited in the Declaration of Independence, where of course it is explicitly traced to our Creator.

Thinking of the lives with actual faces and names the church has encouraged to life

Since neither candidate presents a position fully compatible with Catholic teaching recognizing abortion for the intrinsic evil that it is, I understand my Catholic responsibility to work for the reduction of the incidence of abortion through the most prudent way possible.

My experience in parish work and with Catholic pregnancy centers suggest that the most effective way to actually protect life is to work directly face to face with someone facing the awful thought of taking an innocent life.

Doing one's best to work toward respect for life as a matter of personal responsibility; meeting as best one is able the social and economic and religious reassurance needed by the individual children of God (mother and unborn child) brought into one's life.

Can pro-abortion be distinguished from pro-choice?

Many conservative activists say the answer is "no," but does this collapse of categories not understate the free will that the good Lord has given us Himself? Yes, the choice must be to affirm life if we are thinking with the church, as we should, but there is a necessary category difference to be stated.

Those who are pro-abortion, as I see it, are those who advocate the practice as a matter of fundamental right or as part of a radical, often feminist, agenda that takes no account of the moral weight or significance of unborn life. This is not Senator Obama's position, though before our meeting, and during it, I would take issue with him and his advisors for occasions where he has, in my judgment, spoken with less clarity than he should to differentiate himself.

This is an effort of evangelization at work, and the Senator would appear to affirm the importance of the distinction not just because it is politically convenient at that moment, but because of his desire to honor the moral reality of the child deeply held even as he will not impose the same recognition upon the mother. He reminds me that he speaks consistently to those who are both pro-life and pro-abortion and for the most part I have found that to be true.

But isn't it all about overturning Roe v. Wade?

I have long thought so myself. The objective has guided my pro-life testimony, litigation, lobbying, marching, praying, and related speaking and academic writing efforts for the past several decades. I don't think it is necessarily wrong for a Catholic voter or I would not have pursued it with such single-minded devotion; it just has not proven very effective.

I also think many Catholics misunderstand what can be gained. In particular, I am distressed by well-meaning individuals who have been led into thinking that we as a nation are merely one vote away from protecting life if we control the composition of the Supreme Court.

First, I think it's wrong to understand court appointments in this fashion as it indulges the pernicious notion of the rule of men rather than the rule of law. But, putting that law teacher's objection to one side, in truth, there is not a single member of the present Court willing to affirm the unalienable right to life from the moment of conception, as opposed to merely reversing a single court decision such as Roe, which, as best as I can tell, would directly save no unborn life.

Yes, if Roe was reversed a few states have indicated that they would seek to enact additional restrictions, perhaps even a prohibition, but these would be easily circumvented by going to one of the vast majority of states that have indicated they would do the opposite.

Truth in labeling for "pro-life" candidates

While I think a Catholic voter should still pray and work for the reversal of Roe, I don't think that's a sufficient position for a presidential candidate who sees himself or herself as pro-life. When a self-described pro-life presidential candidate argues only for the reversing of Roe, rather than an aggressive campaign for the human life amendment or the appropriate interpretation of the Constitution in light of the Declaration of Independence, and the very same candidate seeks to justify an unjustified war and ignores other matters of social teaching such as pursuit of a family wage and responsible assistance to the poor, that does far too little.

Nine votes still needed

Ultimately, it is important for Catholics to realize that we are actually nine votes away from the Catholic position on the US Supreme Court, and that is enough to convince me and many that change on the Supreme Court should not be the only way in which respect for life can be expressed.

Is the effort to affirm life where it is not presently affirmed worthwhile?

Archbishop Chaput of Denver has recently written that "Changing the views of 'pro-choice' candidates takes a lot more than verbal gymnastics, good alibis, and pious talk about 'personal opposition' to killing unborn children. I'm sure Roman Catholics for Obama know that, and I wish them good luck. They'll need it."

It was my distinct pleasure to work with Archbishop Chaput when I was Dean of the Catholic University of America law school. His counsel is invaluable. I greatly admire and respect his work on behalf of the good of the American church. Indeed, his own personal recollection of his one-time support for another Democratic candidate -- President Carter -- who in the 1976 and 1980 campaigns held a position not unlike that of Senator Obama is a useful reminder to me, and all of us, of the difficulty we should expect to encounter in our evangelization efforts.

When not even the excellence of a mind of an Archbishop Chaput can persuade, I suppose with my limited gifts I should not expect more.

Evangelizing Obama

Nevertheless, like the Archbishop, I have been looking for opportunities in dealing with both campaigns to reaffirm what Mother Teresa taught us so well and that is that no child should ever be seen as a burden or a punishment.

For example, I shared with Senator Obama's senior campaign advisers, and more recently with the Senator himself, that it was deeply unfortunate that the Senator during an off the cuff question and answer session during the Pennsylvania primary seemed to characterize an unwanted pregnancy as a penalty.

The Senator said frankly the rigors of the campaign had resulted in his not expressing well that the "punishment" he was referring to was not the child, but the social circumstances and lack of maturity that would deprive a young, often teenage, pregnant woman of the joy families experience when there is news that someone in the family is with child.

While some may say this is merely a politician's post-hoc rationalization, I have reason to believe it was more than that. Having been blessed in my own family with five children, and appreciating how each has permitted my wife and myself to be co-creators of God's universe, I can well understand how not perceiving a child in that way would truly be punishing.

Evangelizing McCain

Likewise, I have raised with Senator McCain's legal advisors his unfortunate characterization of unborn life as "spare embryos" in the context of the stem cell debate. All Catholics know that no human person can be characterized as a "spare." Unfortunately, I have been less successful in obtaining an explanation of Senator McCain's observation.

That is unfortunate and disheartening given my longer professional association with the Republican party, my support for Senator McCain in 2000, and my work as co-chairman (with now ambassador to the Vatican Mary Ann Glendon) of the Constitution and Courts Committee for Governor Romney.

But it's early in the campaign and I am hopeful that Senator McCain will follow Senator Obama's lead and have his own meeting with religious leaders he finds congenial to talk with to indicate more clearly how he sees faith interacting with his public commitments, especially as they relate to issues of life.

Senator Obama Responds

In the course of our three-hour meeting, Senator Obama revealed the significance of his own "journey of faith." It is poignant and deeply felt, especially his belief in the unconditional love of Christ. He is confident Christ has welcomed his mother to eternity in the mystery of God's own mind even as she was not as fortunate as he to find the way of faith.

Obama said he earnestly wants to "discourage" the practice of abortion. Describing the abortion decision as a "difficult, deeply moral one," Obama said he shared the aspiration being expressed at the table "to reduce the incidence of abortion." How? Obama is committed to encouraging "responsible sexual behavior," discouraging unwanted pregnancies, and promoting adoption by making it less administratively daunting and more affordable. He would also prohibit late-term abortions, consistent with the requirements of the Constitution as interpreted by the Court. Such requirements usually entail an exception for the health and life of the mother.

Enough?

Of course not. None of us can rest so long as any member of God's family is unwelcome. But it's more than a beginning, and it amply explains why Catholic voters serious about life and the full teaching of the Church can take Barack Obama seriously.

And we haven't even begun to talk about everything else

Obama's America is a nation where people love it enough to serve it. Appropriately, Obama first makes this call upon himself; Obama fully intends to lead and inspire by example. Obama made special mention of the men and women volunteering for military service and the Peace Corps. He revealed a sincere appreciation for the work of both and the need to rejuvenate and resupply each. Don't expect an Obama administration to be content with well-meaning, but vague notions of "points of light"; there will be real opportunities for all of us to pitch in.

There was far more discussion, some of which it would not be appropriate for me to discuss. It is the Senator's voice that America should hear discussing his desire and plans for strengthening family, fatherhood, or how we must recommit to universal values of integrity and honor. The founders may have been pessimistic about human nature, but in keeping with the "yes we can" theme of his campaign, Obama is not.

Frankly, it is more than a little exhilarating to be given that much faith and trust. It's a challenge because it effectively means as Catholics, we can't simply rely upon the Supreme Court to fulfill that which we are called upon to do.

**********
Doug Kmiec is the Chair and professor of constitutional law, Pepperdine University; former Dean and St. Thomas More professor of law at The Catholic University of America


---
Copyright 2016 - Distributed by THE CALIFORNIA NETWORK
Pope Francis Prayer Intentions for May 2016
Universal:
Respect for Women: That in every country of the world, women may be honored and respected and that their essential contribution to society may be highly esteemed.
Evangelization:
Holy Rosary: That families, communities, and groups may pray the Holy Rosary for evangelization and peace.

By Kenya Sinclair (CALIFORNIA NETWORK)
Personal privacy is one of the greatest rights any citizen of the free world enjoys but soon the Federal Bureau of Investigation may have legal access to everything from passwords and personal emails to banking information and search history - all without your ... continue reading
---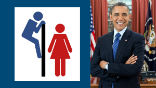 By David Drudge (CALIFORNIA NETWORK)
Eleven states are challenging the Obama edict that schools should allow kids to use whatever bathroom they choose, regardless of their gender. Obama issued the edict last week as a means of joining the "transgender" bandwagon that is sweeping the nation. Unfortunately, ... continue reading
---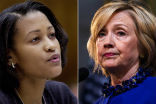 By David Drudge (CALIFORNIA NETWORK)
Hillary Clinton's former chief of staff from the State Department, Cheryl Mills, has asked a court to shield her from conservatives who are seeking the transcripts and recordings of her deposition scheduled for Friday. Mills is worried she will be taken out of context ... continue reading
---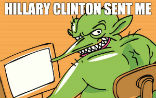 By Marshall Connolly (CALIFORNIA NETWORK)
The next time you encounter an internet troll, be warned, he could be getting paid to fan the flames, or to douse your conversation. A new study our of Harvard reveals that China is using an army of 448 million fake troll accounts to influence public opinion. And China ... continue reading
---

By David Drudge (CALIFORNIA NETWORK)
The State Department Inspector General has ruled that Hillary Clinton broke department rules for using a private email server and for deleting emails she sent and received during her tenure. The report was released on Capitol Hill today. LOS ANGELES, CA (California ... continue reading
---

By Kenya Sinclair (CALIFORNIA NETWORK)
The United States provides 33 percent of the world's arms such as fighter jet aircraft, tanks and more - so which countries are buying? LOS ANGELES, CA (Catholic Online) - According to the Defense Security Cooperation Agency, the number one country purchasing ... continue reading
---

By Kenya Sinclair (CALIFORNIA NETWORK)
With many Senate Democrats calling for a faster processing, the Obama Administration and U.S. Citizenship and Immigration Services (CIS) have drastically increased the number of Syrian refugees admitted into the United States. LOS ANGELES, CA (Catholic Online) - ... continue reading
---

By David Drudge (CALIFORNIA NETWORK)
The FBI is investigating Virginia Gov. Terry McAuliffe on the grounds that he accepted illegal campaign contributions. There is overlap between his donors and donors to the Clinton campaign. Investigators have discovered that a Chinese politician made a particularly ... continue reading
---

By Kenya Sinclair (CALIFORNIA NETWORK)
As American steel production falters, China has begun efforts to dump its excess steel at slashed prices. LOS ANGELES, CA (Catholic Online) - According to Thomas J. Gibson, president and CEO of the American Iron and Steel Institute, and Chuck Schmitt, president of SSAB ... continue reading
---

By Catholic Online (NEWS CONSORTIUM)
Chaos erupted as the US House of Representatives refused to pass an amendment meant to strip away religious freedom and protections for religious contractors and those who work with the federal government. LOS ANGELES, CA (Catholic Online) - When House Democrats ... continue reading
---
All Politics & Policy News