ISIS copycat recreates Berlin Christmas Market Massacre - 4 dead SOLDIERS and 16 injured
---
All four victims were in their 20s, three were women.
An East Jerusalem terrorist attempted to recreate the Christmas Market Massacre by attacking a bus of soldiers with a truck.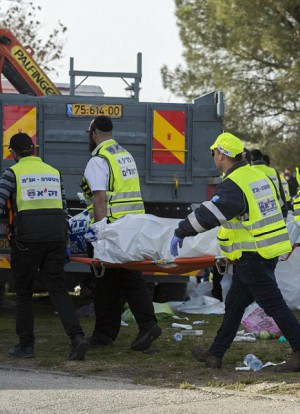 Four people were slaughtered when the truck hit them (EPA).
LOS ANGELES, CA (Catholic Online) - According to the Times of Israel, several young soldiers were standing beside a bus at a popular tourist spot in southern Jerusalem.
They were visiting the capital as part of the army's "Culture Sundays," where troops are taken on tours of important sites.
The Ben Zvi Institute, responsible for leading the trip, shared the soldiers were cadets from the IDF's officer training course and came from non-combat units.
That's when the white truck appeared.
The driver of the flatbed truck appeared to copy the events of the Christmas Market Massacre.
He rams the group, killing four soldiers, three women and a man, all in their 20s. At least sixteen others were injured, two of whom were reported to be in critical condition.
Police reported the terrorist accelerated to cause as much damage as possible. Witnesses claimed he struck the victims, reversed the vehicle, then hit them again.
Security footage confirmed witness accounts. Soldiers and a civilian guide opened fire on the vehicle, killing its driver at the scene.
Eitan Rund, the tour guide, explained: "In a fraction of a second during which I was speaking with one of the officers, I saw the truck plowing into us. After a few rolls on the grass I saw the truck start to reverse and then I already understood that this was not an accident.
"I felt that my pistol was still on me, so I ran up to him and started emptying my clip. He went in reverse and again drove over the injured."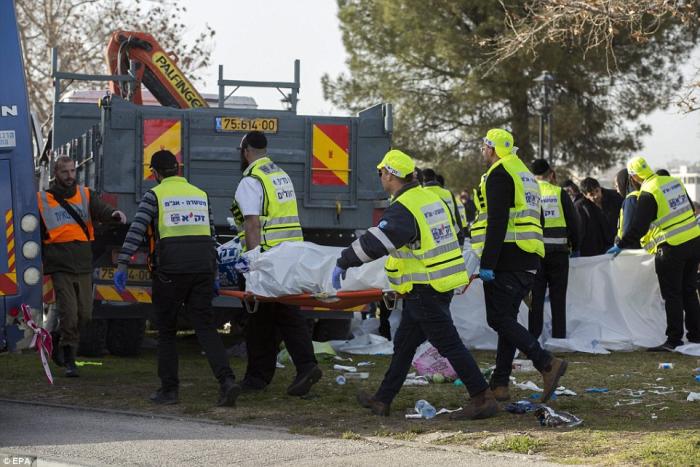 The suspect was killed in a hail of bullets (Reuters).
Rund spoke to Israeli television to question the soldiers' hesitation. He claimed to be the first to shoot before the soldiers joined him.
"I have to ask why it took a 30-year-old civilian to fire first when there were well-armed officers" present.
Last week, a soldier was convicted for manslaughter after shooting and killing an unarmed assailant, leading Rund to believe the soldier's punishment was one reason the others hesitated.
The bus driver, Moshe Aharon, told Army radio" "[A] group of soldiers was standing with their bags near the bus. I had just let them off. The truck drove into the group of soldiers, ran over them and kept going. The soldiers shot at the driver. He reversed and ran over them again."
Magen David Adom, a paramedic on the scene, reported several victims were trapped beneath the truck.
No one knew if the attacker was related to an organization or if it was a personal attack but The Washington Post reported most truck rampages have been claimed by ISIS.
Similar incidents in which trucks are used as weapons by lone wolf killers were claimed by ISIS in Nice and sections of Israel.
An AFP news agency reported 247 Palestinians, 40 Israelis, two Americans, a Jordanian, an Eritrean and a Sudanese have been killed in the ongoing waves of violence since October 2015.
Whether this incident will be claimed as well remains to be seen.
---
The California Network is the Next Wave in delivery of information and entertainment on pop culture, social trends, lifestyle, entertainment, news, politics and economics. We are hyper-focused on one audience, YOU, the connected generation. JOIN US AS WE REDEFINE AND REVOLUTIONIZE THE EVER-CHANGING MEDIA LANDSCAPE.
---
---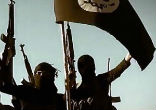 Terrorist group, the Islamic State has executed at least 24 innocent women and children in horrific bloody massacre. LOS ANGELES, CA ... continue reading
---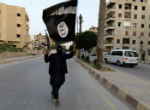 Muslims are by far the greatest perpetrators of terrorism around the world, according to a report from PeaceTech Lab, visualized by Esri ... continue reading
---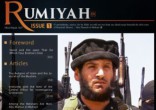 ISIS has long been suffering severe casualties in the war on terror, but in the latest issue of ISIS magazine Rumiyah, terrorists are ... continue reading
---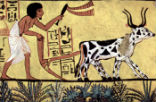 The Vulture Stone is an ancient carving with mysterious significance. However, researchers from the University of Edinburgh now believe ... continue reading
---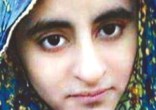 Noreen Leghari was arrested the Friday before Easter for plotting a terrorist attack on behalf of ISIS. LOS ANGELES, CA (Catholic Online) - ... continue reading
---

Copyright 2017 Catholic Online. All materials contained on this site, whether written, audible or visual are the exclusive property of Catholic Online and are protected under U.S. and International copyright laws, © Copyright 2017 Catholic Online. Any unauthorized use, without prior written consent of Catholic Online is strictly forbidden and prohibited.