By Catholic Online (NEWS CONSORTIUM)
5/10/2012 (4 years ago)
Catholic Online (www.catholic.org)
These 10 recipes will leave not just your mother happy, but her stomach as well!
Tired of going out with mom to the same restaurant every year for Mother's Day? Well how about you make your house a restaurant!? Go to the grocery store and stock up on ingredients, then follow the simple recipes below to guarantee a happy stomach for a happy mother this Sunday.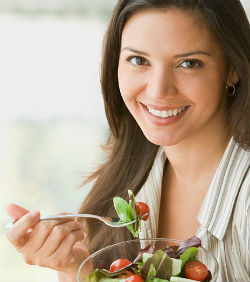 These recipes are fun and very simple to follow not just for Mother's Day, but for every occasion!
Baskin-Robbins® Ice Cream Cake

Traditional white birthday cakes are pretty boring by themselves. Scoop a little ice cream onto the
plate and I'll perk up a bit. But, hey baby, bring a Baskin-Robbins ice cream cake to the party and I'll be the first one in line with a plastic fork. This 4500-unit ice cream chain stacks several varieties of pre-made ice cream cakes in its freezer, but I've discovered the most popular version, over and over again, is the one made from white cake with pralines and cream ice cream on top. So that's got to be the version we clone here. But don't think you're locked into this formula - you can use any flavor of cake and ice cream you fancy for your homemade masterpiece. Just be sure the ice cream you choose comes in a box. It should be rectangular shape so that the ice cream layer stacks up right. Then you'll want to find a sharp, serrated knife to cut the ice cream in half while it's in the box. And check this out: That white stuff that coats the cake is actually softened ice cream spread on a thin layer like frosting, and then re-frozen. After it sets up, you can decorate the cake any way you like with pre-made frosting in whatever color suits your festive occasion. Voilŕ! You've just made an ice cream cake at home that looks and tastes like those in the stores that costs around $35 each.

Cake
1 box white cake mix
1 1/4 cups water
1/3 cup vegetable oil
3 egg whites
1/2-gallon box pralines and cream ice cream
4 cups (2 pints) vanilla ice cream
1 12-ounce container white frosting

Optional*
Colored frosting
A sharp bread knife makes box slicing easy
Ice cream on top of the cake, and all the trimming

1. Make your cake following the directions on the box. If you are making the white cake you will likely blend the cake mix with water, oil, and 3 eggs. Pour the batter into a greased 9 x 13-inch baking pan and bake at 350 degrees for 30 to 35 minutes. This will make a thin cake for our bottom layer. When cake is done, let it cool to room temperature.

2. When the cake has cooled, carefully remove it from the pan and place it on a wax paper-covered cookie sheet, or a platter or tray that will fit into your freezer.

3. Use a sharp serrated knife (a bread knife works great) to slice the ice cream lengthwise through the middle, box and all, so that you have two 2-inch thick sheets of ice cream. Peel the cardboard off the ice cream and lay the halves next to each other on the cake. Slice the edges of the cake all
the way around so that the cake is the same size as the ice cream on top. Work quickly so that the ice cream doesn't melt.When the cake has been trimmed, place it into the freezer for an hour or two.

4. When you are ready to frost the cake, take the two pints (4 cups) of vanilla ice cream out of the freezer for 20 to 30 minutes to soften. Sitr the ice cream so that it is smooth, like frosting. Use a frosting knife or spatula to coat your cake with about 2 cups of ice cream. Cover the entire surface
thoroughly so that you cannot see any of the cake or ice cream underneath. Pop the cake into the freezer for an hour or so to set up.

5. When the cake has set, fill a pastry bag (with a fancy tip) with white frosting to decorate all around the top edge of the cake. Also decorate around the bottom of the cake. Use colored frosting and different tips to add inspired artistic flair and writing on the cake, as needed. Cover the cake with plastic wrap and keep it in your freezer until party time.

6. When you are ready to serve the cake, leave it out for 10 minutes before slicing. Cut the cake with a sharp knife that has been held under hot water.

Tidbits*

You may wish to use another flavor cake mix such as chocolate or devil's food for this dessert - even low-fat cake mix works. It's up to you. Just follow the directions on the box for making
the cake in a 9 x 13-inch baking pan. You can also use any flavor of ice cream. Just be sure to get
it in a box.

Makes 1 large cake (16 - 20 servings).

Ben & Jerry's Fresh Georgia Peach Ice Cream

2c Ripe peaches - finely chopped
1 1/4c Sugar
1/2c Juice of lemon
2lg Eggs
2c Heavy or whipping cream
1c Milk

The best way to capture the elusive flavor of summertime. Ben and Jerry prefer small peaches because they have more flavor and less water than the larger ones. Combine the peaches, 1/2 cup of the sugar, and the lemon juice in a bowl. Cover and refrigerate for 2 hours, stirring the mixture every 30 minutes. Remove the peaches from the refrigerator and drain the juice into another bowl. Return the peaches to the refrigerator. Whisk the eggs in a mixing bowl until light and fluffy, 1-2 minutes. Whisk in the remaining 3/4 cup sugar, a little at a time, then continue whisking until completely blended, about 1 minute more. Pour in the cream and milk and whisk to blend. Add the peach juice and blend. Transfer the mixture to an ice cream maker and freeze following manufacturer's instructions. After the ice cream stiffens (about 2 minutes before if is done) add the peaches, then continue freezing until the ice cream is ready.

Makes 1 generous quart.

Girl Scout Cookies® Thin Mints

If those cute little cookie peddlers aren't posted outside the market, it may be tough to get your hands on these - the most popular cookies sold by the Girl Scouts each year. One out of every four boxes of cookies sold by the girls is Thin Mints. This recipe uses an improved version of the
chocolate wafers created for the Oreo cookie clone in the second TSR book "More Top Secret Recipes." That recipe creates 108 cookie wafers, so when you're done dipping, you'll have
the equivalent of three boxes of the Girl Scout Cookies favorite. (See? That's why you bought those extra cookie sheets.) You could, of course, reduce the recipe by baking only 1/3 of the cookie dough for the wafers and then reducing the coating ingredients by 1/3, giving you a total of 36 cookies. But that may not be enough to last you until next spring.

Chocolate Cookie Wafers

1 18.25-ounce package Betty Crocker chocolate fudge cake mix
3 tablespoons shortening, melted
1/2 cup cake flour, measured then sifted
1 egg
3 tablespoons water
Non-stick cooking spray

Coating

3 12-ounce bags semi-sweet chocolate chips
3/4 teaspoon peppermint extract
6 tablespoons shortening

1. Combine the cookie ingredients in a large bowl, adding the water a little bit at a time until the dough forms. Cover and chill for 2 hours.

2. Preheat oven to 350 degrees.

3. On a lightly floured surface, roll out a portion of the dough to just under 1/16 of an inch thick. To cut, use a lid from a spice container with a 1 1/2-inch diameter (Schilling brand is good.) Arrange the cut dough rounds on a cookie sheet that is sprayed with a light coating on non-stick spray. Bake for 10 minutes. Remove the wafers from the oven and cool completely.

4. Combine chocolate chips with peppermint extract and shortening in a large microwave - safe glass or ceramic bow. Heat on 50 percent power for 2 minutes, stir gently, then heat for an addition minute. Stir once again, and if chocolate is not a smooth consistency, continue to zap in microwave in 30-second intervals until smooth.

5. Use a fork to dip each wafer in the chocolate, tap the fork on the edge of the bowl so that the excell chocolate runs off, and then place the cookies side-by-side on a wax paper - lined baking
sheet. Refrigerate until firm.

Makes 108 cookies.

Great American Cookies® Snickerdoodles

Rather than trying to beat the competitors - especially if they have an exceptional product - Mrs. Fields Famous Brands waves the cash at 'em. With the acquisition of Great American Cookies in 1998 by the company that made chewy mall cookies big business -- Mrs. Fields is now
peddling her baked wares in more than 90 percent of the premier shopping malls in the United States. That's how you make the dough! One of the all-time favorites you can snag at any of the 364 Great American Cookies outlets is this clone of the classic snickerdoodle. Rolled in cinnamon
and sugar, it's soft and chewy like the other cookies, and will seem to be undercooked when you take it out of the oven. When it cools it should be soft, yet firm in the middle. And a couple bites will make you wonder: "Got milk?!"

1/2 cup butter (1 stick), softened
1/2 cup granulated sugar
1/3 cup brown sugar
1 egg
1/2 teaspoon vanilla
1 1/2 cups flour
1/4 teaspoon salt
1/2 teaspoon baking soda
1/4 teaspoon cream of tartar

Topping

2 tablespoons granulated sugar
1 teaspoon cinnamon

1. In a large bowl, cream together the butter and sugars with an electric mixer on high speed. Add the egg and vanilla and beat until smooth.

2. In another bowl, combine the flour, salt, baking soda, and cream of tartar.

3. Pour the dry ingredients into the wet ingredients and mix well.

4. Preheat oven to 300 degrees while you let the dough rest for 30 to 60 minutes in the refrigerator.

5. In a small bowl, combine the sugar with the cinnamon for the topping.

6. Take about 2 1/2 tablespoons of the dough and roll it into a ball. Roll this dough in the cinnamon/sugar mixture and press it onto an ungreased cookie sheet. Repeat for the remaining cookies.

7. Bake the cookies for 12 to 14 minutes and no more. The cookies may seem undercooked, but will continue to develop after they are removed from the oven. When the cookies have cooled they should be soft and chewy in the middle.

Makes 16 to 18 cookies.

International House of Pancakes® Pumpkin Pancakes

During the holiday season this particular pancake flavor sells like...well, you know. It's one of 16 varieties of pancakes served at this national casual diner chain. You can make your own version of these delicious flapjacks with a little canned pumpkin, some spices and traditional buttermilk pancake ingredients. Get out the mixer, fire up the stove, track down the syrup.

2 eggs
1 1/4 cups buttermilk
4 tablespoons butter, melted
3 tablespoons canned pumpkin
1/4 cup granulated sugar
1/4 teaspoon salt
1 1/4 cups all-purpose flour
1/2 teaspoon baking powder
1/2 teaspoon baking soda
1/4 teaspoon cinnamon
1/4 teaspoon allspice

1. Preheat a skillet over medium heat. Coat pan with oil cooking spray.

2. Combine eggs, buttermilk, butter, pumpkin, sugar, and salt in a large bowl. Use an electric mixer to blend ingredients.

3. Combine remaining ingredients in a small bowl. Add dry ingredients to wet ingredients and blend with mixer until smooth.

4. Pour the batter in 1/4 cup portions into the hot pan. Should form 5-inch circles.

5. When the batter stops bubbling and edges begin to harden, flip the pancakes. They should be dark brown. This will take from 1 to 2 minutes.

6. Flip the pancakes and cook other side for the same amountof time, until dark brown.

Serves 3 to 4.

Jack In The Box® Oreo Cookie Shake

If you live in one of the 15 Western states served by Jack in the Box, you have no doubt cracked a gut from the hilarious TV ads produced by this popular hamburger chain. In the spots a suit-wearing "Jack" runs the company, even though he's got a bulbous antenna ball for a head with a giant smiley-face painted on it. He has a private jet, plays golf, even has kids with mini antenna-ball heads. Jack also has a featured shake flavor that, it turns out, is very easy to make at home with a blender, ice cream, milk and a handful of Oreo cookies. Sure the drive-thru is convenient and easy. But if you don't feel like getting out, now you can enjoy this clone at home from the first fast food chain in the country to use a drive-thru window way back when.

3 cups vanilla ice cream
1 1/2 cups milk
8 Oreo cookies

1. Combine the ice cream and milk in a blender and mix on low speed until smooth. Stir the shake with a spoon to mix, if necessary.

2. Break Oreo cookies while adding them to the blender. Mix on low speed for 5 to 10 seconds or until cookies are mostly pureed into the shake, but a few larger pieces remain. Stir with a spoon
if necessary to help combine cookies.

3. Pour shake into two 12-ounce glasses.

Serves 2.

Kellogg's® Cocoa Rice Krispies Treats®

It's the Rice Krispies Treat for all you chocolate lovers. By simply replacing regular Rice Krispies with Kellogg's Cocoa Krispies, then adding a bit of cocoa to the recipe, we can clone the exact flavor of the product you otherwise have to buy in boxes in the grocery store. This recipe makes
16 of the crunchy brown bars, or the equivalent of two boxes of the real thing.

3 tablespoons margarine
1/4 teaspoon salt
5 cups miniature marshmallows
1/2 teaspoon vanilla
4 teaspoons cocoa
6 cups Cocoa Krispies cereal
Non-stick cooking spray

1. Combine margarine and salt in a large saucepan over low heat.

2. When margarine has melted, add marshmallows and vanilla and stir until marshmallows have melted. Add cocoa and stir well. Remove from heat.

3. Add Cocoa Krispies and stir until the cereal is well coated with the melted marshmallow mixture.

4. Spray a 9 x 13-inch baking dish with a light coating of non-stick cooking spray. Pour the mixture into the dish and, using wax paper or lightly greased hands, press down until it's flat in the dish. Cool. Slice into 16 bars.

Makes 16 bars.

McDonald's® Yogurt Parfait

This one's super easy to make, plus it's low fat and delicious. The yogurt in the original is very sweet and creamy, like Yoplait. So that's the brand that you should use, although any brand of
vanilla yogurt will work fine. If you use Yoplait, you'll need two 6-ounce containers of the stuff per serving. For the granola, just look for one that contains mostly oats. It should be crunchy
and sweet (such as "maple" flavor) and can also include puffed rice bits. You can even make these a day or two ahead of time. Keep them covered in the fridge, and hold off on the granola
topping until you serve 'em up or it'll get mighty soggy.

4 cups vanilla-flavored low-fat yogurt (or 8 6-ounce containers of Yoplait)
2 10-ounce boxes sliced strawberries with sugar added, thawed
1/3 cup frozen blueberries, thawed
1/2 cup crunchy, sweet granola

1. Pour 1/2 cup of yogurt into a parfait cup or tall glass.

2. Add 1/2 cup of strawberries into the glass on top of the yogurt.

3. Add 1 tablespoon of blueberries to the glass.

4. Pour 1/2 cup of yogurt over the fruit.

5. Sprinkle granola over the top and serve. Repeat for remaining 3 servings.

Makes 4 servings.

Mrs Field's Chocolate Chip Cookies

Categories: Cookies

Yield: 112 servings

2 c Butter
2 c Sugar
2 c Brown sugar
4 Eggs
2 ts Vanilla
4 c Flour
5 c Oatmeal flour*
1 ts Salt
2 ts Baking powder
2 ts Baking soda
24 oz Chocolate chips
3 c Chopped nuts
8 oz Hershey bar(grated)

Preheat oven to 375 F. Cream butter and sugars together, add flour, oatmeal powder, salt, baking powder, and baking soda. Then add chips, chocolate and nuts. Bake on ungreased coolkie sheet, golf-ball sized dough, 2 inches apart,for 6 minutes. OATMEAL POWDER- Pre-measure 5 cups oatmeal. Put in blender or processor, and grind until powdered.

Makes 112 cookies.

Starbucks® Frappuccino®

Here's one that I get requests for all of the time, and that you won't yet find in any book. This is a
clone for Starbuck's "Lowfat Creamy Blend of Coffee & Milk" that you can now find in the all-too-puny 9 1/2-ounce bottles in most stores. Those little bottles will set you back at least a buck, but this Top Secret Recipes version costs a mere fraction of that. Plus, the recipe actually makes enough that you can get a pretty major caffeine buzz. Then, when you get down to
the "Tidbits" I'll tell you how to clone espresso with a standard drip machine and ground coffee.

1/2 cup fresh espresso
2 1/2 cups lowfat milk (2 percent)
1/4 cup granulated sugar
1 tablespoon dry pectin*

Combine all of the ingredients in a pitcher or covered container. Stir or shake until sugar is dissolved. Chill and serve cold.

Tidbits*

To make the "Mocha" variety:
Add a pinch (1/16 teaspoon) of cocoa powder to the mixture before combining.

To fake espresso with a drip coffee maker and standard grind of coffee:
Use 1/3 cup ground coffee and 1 cup of water. Brew once then run coffee through machine again, same grounds. Makes about 1/2 cup fresh espresso to use in the above recipe. Run a pot of water through machine, without grounds, to clean.

*This is a natural thickener found in fruits that is used for canning. You can find it in the  supermarket near the canning supplies. It is used in this recipe to make the drink thicker and creamier, and can be found in the original recipe. It does not add to the flavor and can be excluded if you don't care so much about duplicating the texture of the real thing.

Makes 24 ounces.

So there are ten tasty recipes from cookies to pancakes, make your mother something delicious this Mother's Day. Show her how much you love and care for her by making her a delicious treat that she can drink or munch on. These recipes guarantee a happy stomach for not just your mother, but for your whole family, even friends. This Sunday, make sure your mom not only receives the love she deserves, but also the treats she deserves.
---
Copyright 2016 - Distributed by THE CALIFORNIA NETWORK
Pope Francis Prayer Intentions for May 2016
Universal:
Respect for Women: That in every country of the world, women may be honored and respected and that their essential contribution to society may be highly esteemed.
Evangelization:
Holy Rosary: That families, communities, and groups may pray the Holy Rosary for evangelization and peace.

By Marshall Connolly (CALIFORNIA NETWORK)
A massive revolution in how we eat is about to hit store shelves and it will mark the greatest change in human food consumption since farming and ranching were developed over 12,000 years ago. This is no editorial exaggeration either, our diets are about the change. ... continue reading
---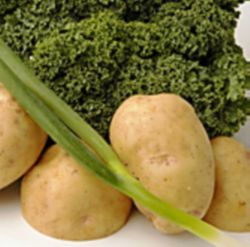 By Augusta Scattergood
(The Christian Science Monitor) - My younger daughter was born one day shy of St. Patrick's Day. We named her Kate for her Great-Aunt Kitty because we loved the name, not because she was Irish. I didn't understand then that a strong ancestral link could be forged with ... continue reading
---

By Kenya Sinclair (CALIFORNIA NETWORK)
Ave Maria Town, meaning "Hail Mary" Town, is located in Florida, roughly 40 miles from Naples. It opened in 2007 after popular pizza chain Domino's' CEO, Tom Monaghan, invested in its creation. LOS ANGELES, CA (Catholic Online) - In accordance to Monaghan's ideals, Ave ... continue reading
---

By Kenya Sinclair (California Network)
As soon as Thanksgiving is over, pine trees are erected and decorated, festive music can be heard, Christmas presents are purchased and wrapped and iconic holiday candies are released from their summertime hibernation. LOS ANGELES, CA (Catholic Online) - Every December ... continue reading
---

By Catholic Online (CALIFORNIA NETWORK)
Have you seen the Catholic Online YouTube channel yet? Every day thousands of people stop by our channel for a wonderfully peaceful and prayerful experience. Don't forget to subscribe today, so you don't miss out on over 100 beautiful Catholic videos, with new ones ... continue reading
---
By Kenya Sinclair (CALIFORNIA NETWORK)
We all love our fuzzy, soft, rough, feathery, scaly, wet, interesting pets, but sometimes they can be high-maintenance. What are a few fast and easy ways to keep them happy without costing us our comfort, time and money? LOS ANGELES, CA (Catholic Online) - You've ... continue reading
---

By Kenya Sinclair (CALIFORNIA NETWORK)
Cleaning, seasoning and maintaining cast iron cookware is important and can save you quite a bit of money. Cooking with cast iron pans and skillets is also a great way to get a healthy dose of iron, but what are the other benefits? LOS ANGELES, CA (Catholic Online) - ... continue reading
---

By Linky C. (NEWS CONSORTIUM)
Experts revealed the top 22 foods you should eat at work to improve your performance in the office. MUNTINLUPA CITY, PHILIPPINES (Catholic Online) - Experts revealed why you should be eating beetroot, marmite and yogurt to keep your performance at work in top ... continue reading
---

By Atarah Haely (NEWS CONSORTIUM)
New York is considering a bill to limit the calorie count of fast food children's meals to only 500 calories. In an investigation conducted by Eat This, Not That! Magazine, meals served for kids in fast food chains go far above the limit. MUNTINLUPA, PHILIPPINES ... continue reading
---

By Kenya Sinclair (NEWS CONSORTIUM)
Homeless people come together and plant a garden to provide food for a shelter in Atlanta. LOS ANGELES, CA (Catholic Online) - Anita Beaty, executive director of Metro Atlanta Task Force told Atlanta Progressive News, "It is important to share and train residents in ... continue reading
---
All Home & Food News