In a sense, Gaudete Sunday is our opportunity to pause and just reflect on His Coming... to have an Advent "selah"!.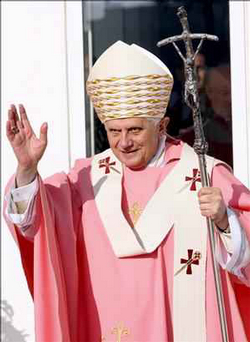 WASHINGTON, D.C. (Catholic Online) - Several years ago I preached a sermon entitled "Selah - the Pause the Refreshes." This homily talked about that intriguing word in the Psalms - Selah - which most Biblical scholars believe was a liturgical marking or word meaning "forever," similar to our Amen. Many understand "selah" as indicating a point of significance in the reading of the psalm, where reader is to pause and think carefully what had just been said.

On the Third Sunday of Advent we light a rose candle instead of a purple one. This is called Gaudete - or "Rejoice" - Sunday where we are to rejoice regarding the anticipated coming of Christ in the Nativity and His coming again. In a sense, Gaudete Sunday is our opportunity to pause and just reflect on His Coming... to have an Advent "selah"!

It's one thing to read and reflect on the Scriptures of the New Testament and, particularly, the Gospel account in terms of the truths and teachings that are revealed. A far greater work, however, is a purposeful pause where we reflect upon the literal reality that Jesus Christ, God the Son, visited us in the flesh and gave His Himself for the life of the world. Our Scriptures do more than reveal Truth, they give witness to an historic event. Jesus came to Earth!

C.S. Lewis, in fact, wrote a wonderful short story about this, called "The Visited Planet," In the story, a new angel is assigned to a senior angel for training. The two roam the galaxies and finally come close to this one special planet in a solar system. Gazing on the blue sphere, the young angel is in awe as he hears the account of "the visited planet."

This is a wonderful time in our Advent vigil to ponder this great mystery - that we were visited. We really are the visited planet!

In this visit, however, we can be thankful that our Lord didn't just stop by to see how we were doing. He visited with a purpose. He came in the form of a baby and grew, as the Scriptures said, in wisdom and stature and in favor with God and man." (Luke 2:52) He experienced what it was to be man, even to be tempted, yet without sin. Thus, he not only saw all that we are, but all that we could be if the weight of sin were removed.

During our Advent "selah," let's think about life without Christ, not just our life but all life. He affected everything. The transformation of lives and cultures over the past two thousand years is not just because he came once. He came, He died, He rose again, He ascended, and he sent the Holy Spirit to guide His Church, and He is coming again.

One could scarcely begin to imagine the world without Christ. History, in fact, is traditionally divided into two historic eras - BC, Before Christ and AD, (Anno Domini) The Year of Our Lord. All of history was seen as either anticipating His coming or living within its influence. Even now, there is an on-going expectation of His coming again, bringing all things again into order.

When we do think of our own lives, we can celebrate the ways in which He has made a difference in us and through us. For me, I can remember growing up actively involved in my local Episcopal parish. I can also remember that, though I walked away from Him during my high school years, he continued to pursue me, find me, and restore me. I can remember my time in the US Navy when I encountered one of His enthusiastic followers who reminded me of Christ's Good News. Through this young man, the Lord wooed me back to Himself and to a live serving Him.

Over the years I have been able to witness the grace of God at work in person after person, a veritable parade of passion, as God poured out His mercy and joy in the lives of so many.

Some of you, no doubt, remember a shipwrecked relationship that was healed by the touch of His love. Others can give witness to His healing power physically or His protection when in harm's way. Still other still have a vivid memory of the grace He poured out during a tragic loss due to a death or hardship.

One of the great Christmas movie classics is "It's a Wonderful Life" with Jimmy Stewart. This is the story of a man named George Bailey finds out what life would be like would he have not been born. Truly, the world was richer for his presence, which is a moral for all of us.

How much more, though, would life have been different would our Lord not have come in the flesh, if we had not been the visited planet? What would our planet be like? What would history have recorded? How would our various cultures developed? What about our individuals lives?

This is our rejoicing Sunday, our Gaudete. This is the time to stop and think, to take a pause that will refresh your soul, reflecting on the presence and power of Christ in your life and the life of the world. After all, we are the visited planet.

SELAH


---
Copywriter 2015 - Distributed by THE NEWS CONSORTIUM
Pope Francis Prayer Intentions for October 2015
Universal:
That human trafficking, the modern form of slavery, may be eradicated.
Evangelization:
That with a missionary spirit the Christian communities of Asia may announce the Gospel to those who are still awaiting it.
---
---
---

By Kenya Sinclair (CALIFORNIA NETWORK)
Each year, millions of people across the United States rush to grocery stores and prepare to visit their families in celebration of Thanksgiving. Visiting loved ones and enjoying a specially prepared meal are both wonderful parts of celebrating, but don't forget to ... continue reading
---

By Catholic Online (NEWS CONSORTIUM)
Pope Francis has made it clear, Jesus is weeping over a world at war. It has become obvious that this is a time of extreme danger for all people around the globe. No population is safe from terror. The threats aren't just from terrorist organizations like ISIS and Al ... continue reading
---

By Catholic Online (CALIFORNIA NETWORK)
The veneration of relics in the Catholic Church has been one of the most debated practices in the faith. While such veneration is actually common in the human experience -even Communists did it with the body of Lenin, the veneration of relics in the Church is the ... continue reading
---

By Tony Magliano
During the recent U.S. Catholic bishops' fall assembly in Baltimore, several bishops and one abbot, decided to skip dinner at the downtown Marriott Waterfront hotel, and walked several blocks to an inner city parish to share a simple meal with about 30 peace ... continue reading
---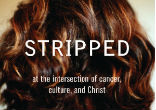 By Mary Rezac, CNA/EWTN News
Heather King never cared much for doctors. Los Angeles, CA (CNA) - It's an attitude she partly inherited from her mother, "who classified ginger ale as a medicine, considered Novocain a snobbish extravagance" and somehow managed to avoid a visit to the doctor's office ... continue reading
---
By Kenya Sinclair (CALIFORNIA NETWORK)
It is easy to fall prey to depression and sadness with everything that has been going on in the world these days. The trick to maintaining a positive attitude and living in the joy God has for us is as easy as following five simple steps. LOS ANGELES, CA (Catholic ... continue reading
---

By Marshall Connolly, Catholic Online (THE CALIFORNIA NETWORK)
Want to lose the War on Christmas? Surrender Advent. We Christians have gone out of our minds, arguing about Starbucks cups and greeters who (correctly) say "Happy Holidays" in place of "Merry Christmas." In all the bustle of the season, we have forgotten that Advent ... continue reading
---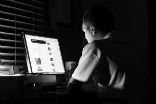 By Catholic Online (NEWS CONSORTIUM)
There is one thing you can do every day that will profit you in many ways. It requires no work and the most minimal effort. It will inform you, inspire you, and ignite your passions. That thing is to visit Catholic Online every day. LOS ANGELES, CA (Catholic Online) - ... continue reading
---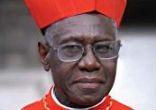 By Elise Harris, CNA/EWTN News
At the presentation of his new book, Cardinal Robert Sarah said that Western society is rapidly forgetting God, and expressed his desire to help people rediscover him through both prayer and witness. Vatican City (CNA/EWTN News) - "I would like to help people ... continue reading
---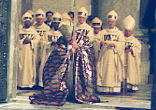 By Elise Harris, CNA/EWTN News
Hidden since the Jubilee of 2000, the Holy Door in St. Peter's Basilica was revealed Tuesday as the brick wall covering it was removed in anticipation of the Holy Year of Mercy launching next month. Vatican City (CNA/EWTN News) - Cardinal Angelo Comastri, the ... continue reading
---
All Living Faith News