WASHINGTON (Catholic Online) - Memories are powerful things. They can build us up or tear us down. If used as a positive force, they can help change the world. When you make a memory as a family, you are investing in a legacy that will be passed down for generations.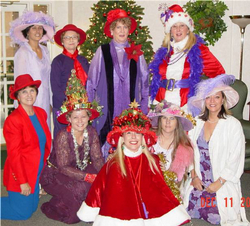 Many years ago my wife and I took a class in "Ministry to Families." Our professor made a statement at the beginning of one of the classes that found a permanent lodging in our hearts and family practice. He simply said, "The best gift you can give your children is memories."

Memories are not just images of the past. They can be indelible marks of value and virtue. They can have a part in forming and fashioning us long into our adult years.

Some of them, unfortunately, can be long-lasting remembrances of abuse and neglect. Everyone grows up with memories of the past, whether parents intend to make them or not. When we understand the power of memories, we become more aware of how important they are and how we can harness this special gift in a positive way.

My wife and I spent a lot of time "making a memory" with our children. These memories have become a treasure for the two of us, as well as our kids. They continue to define us as a family and have become a part of the legacy we can also pass along to our grandchildren and generations beyond.

Just the other night our oldest daughter called. After putting her children to bed she began thinking about Christmases long past. She remembered a certain Christmas Eve tradition that we had practiced for several years. Arriving home from an evening out, we listened to here voicemail, as she described in detail this wonderful family memory which had come back to her.

Here are a few thoughts that will help you "make a memory" with your family.

1. Choose just a few special activities that you can repeat yearly.

Doing something once is not a trend but it can be the beginning of a great memory. Often great family memories are built accidentally, where an event takes on special meaning. When this happens, consider making the event an annual activity.

When our children were young we lived in a college town. On Christmas Eve we always invited an international student who was studying at the university and his family to come to our house for a dinner after the 5:00pm children's service at the church. It was a wonderful time of sharing. We made new friends and often learned how Christmas was celebrated in their part of the world.

This tradition began accidentally one year when we happened to invite a couple to come by the house. They had been in the country only a few months and knew very few people. We had a delightful time and realized how special an evening like this could be for a family from overseas.

Also, remember that memories work best if there are only a few to hold for any given time of year. Too many attempts at memories may trivialize them all.


2. Preserve your memories

Scrapbooks have gained great popularity in recent years. There are even stores that specialize in materials and resources for assembling great memory books. Sometimes the scrapbook is a family project, while in other households, one member has taken on the role of editor-in-chief of the book. However it is done, a memory book is a great idea!

In addition to a Scrapbook, other devices can be used to preserve a memory. When I was in high school I began my memory box. I had a cedar box that I had been given as a present and I started putting small items that were important to me inside. Even today, though the box is much larger, I still have my lifesaving patch, an award pin for high school journalism, and other things as memory hooks for times gone by. The inventory has grown over the years, but the box helps me to remember where I've been and what I've done.

A family can carry out the same idea. Mementos from holidays, family vacations, and special outings are placed in the box. At various times, the box can be brought out and the items can be passed around as stories are shared.

When I was in the Navy during the Vietnam War my parents sent me a photo album filled with images of our small town decorated for Christmas. There were also pictures of my home, the family, and our Christmas tree that year. I must have looked through that photo album every night for several months. It connected me both with my past and my future.

In this age of social networking this can all be done through the Internet. An online journal, photo album, or even a special Facebook page can become that special place where memories are held and shared. You can upload photos and graphics, write stories, and leave special recordings for family members to enjoy even if they are now living far away from home.


3. Memories are often best remembered when they involve serving others.

Some of the best memories a family can record involve service. Not only is it better to give than to receive, but a "giving memory" is better as well.

For a period of time my family and I became involved in serving dinner at a homeless shelter. We would arrive early enough to help prepare the food and get it ready for serving.

Usually, my wife and I would be serving and our two daughters would help get plates and cutlery organized and handed out. I can still remember watching our then seven year-old son hand out the plastic knives and forks to the people going through the line. We still talk about it today.

Think of ways you and your family can give back to your community, your parish, or just people in need. There are food drives, toy collections, and a number of ways that each of us can help. These memories will affix permanent values to the lives of your sons and daughters that will last a lifetime.

4. Consider a unique activity, such as reading together, for a memory maker.

Often, major memories are formed when the family is really interacting with each other as well as others. With Christmas soon upon us, this would be a good time to establish a tradition of reading a story together.

One of our wonderful Christmas memories involves reading the account from Luke's Gospel on the birth of the Christ-child together as a family. At first, I read it. As the children grew older and learned to ready, they would take turns reading it as well.

There are also wonderful Christmas stories that can become a part of your family's tradition and a powerful memory. In our special Advent section, you can find some stories that a reasonable in length and fun to share together as a family.


5. The most ordinary events can become the most powerful memories.

Most memories are not planned, they just happen. Often my wife and I found ourselves in the midst of a family activity and realized we were making a memory. This was not premeditated, it just happened.

And, to be honest, these are some of the most powerful and warmest memories you will ever experience. Don't just plan memories, look for them popping up all around you.

When she was very young, my middle daughter loved green olives. One Christmas someone from the church gave her a gallon jar filled with them. She was so excited but also wanted the gift to last a long time. So, we began holding "olive parties" where she would put one olive on each finger and eat them one by one. We still laugh about it now.


My wife and I are now empty-nesters. We have no greater enjoyment than spending time with our children, their spouses, and our grandchildren.

Whatever legacy we are able to leave to them for the years into the future, memories have become one of our greatest treasures. They fasten us to the past so we can face the future. We are able to remember who we were as well as who we are. And we are still making memories today, memories that span another generation.


---
Copywriter 2015 - Distributed by THE NEWS CONSORTIUM
Pope Francis Prayer Intentions for October 2015
Universal:
That human trafficking, the modern form of slavery, may be eradicated.
Evangelization:
That with a missionary spirit the Christian communities of Asia may announce the Gospel to those who are still awaiting it.
---
---
---

By Kenya Sinclair (CALIFORNIA NETWORK)
Each year, millions of people across the United States rush to grocery stores and prepare to visit their families in celebration of Thanksgiving. Visiting loved ones and enjoying a specially prepared meal are both wonderful parts of celebrating, but don't forget to ... continue reading
---

By Catholic Online (NEWS CONSORTIUM)
Pope Francis has made it clear, Jesus is weeping over a world at war. It has become obvious that this is a time of extreme danger for all people around the globe. No population is safe from terror. The threats aren't just from terrorist organizations like ISIS and Al ... continue reading
---

By Catholic Online (CALIFORNIA NETWORK)
The veneration of relics in the Catholic Church has been one of the most debated practices in the faith. While such veneration is actually common in the human experience -even Communists did it with the body of Lenin, the veneration of relics in the Church is the ... continue reading
---

By Tony Magliano
During the recent U.S. Catholic bishops' fall assembly in Baltimore, several bishops and one abbot, decided to skip dinner at the downtown Marriott Waterfront hotel, and walked several blocks to an inner city parish to share a simple meal with about 30 peace ... continue reading
---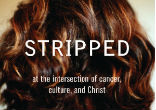 By Mary Rezac, CNA/EWTN News
Heather King never cared much for doctors. Los Angeles, CA (CNA) - It's an attitude she partly inherited from her mother, "who classified ginger ale as a medicine, considered Novocain a snobbish extravagance" and somehow managed to avoid a visit to the doctor's office ... continue reading
---
By Kenya Sinclair (CALIFORNIA NETWORK)
It is easy to fall prey to depression and sadness with everything that has been going on in the world these days. The trick to maintaining a positive attitude and living in the joy God has for us is as easy as following five simple steps. LOS ANGELES, CA (Catholic ... continue reading
---

By Marshall Connolly, Catholic Online (THE CALIFORNIA NETWORK)
Want to lose the War on Christmas? Surrender Advent. We Christians have gone out of our minds, arguing about Starbucks cups and greeters who (correctly) say "Happy Holidays" in place of "Merry Christmas." In all the bustle of the season, we have forgotten that Advent ... continue reading
---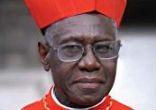 By Elise Harris, CNA/EWTN News
At the presentation of his new book, Cardinal Robert Sarah said that Western society is rapidly forgetting God, and expressed his desire to help people rediscover him through both prayer and witness. Vatican City (CNA/EWTN News) - "I would like to help people ... continue reading
---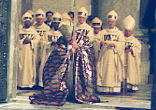 By Elise Harris, CNA/EWTN News
Hidden since the Jubilee of 2000, the Holy Door in St. Peter's Basilica was revealed Tuesday as the brick wall covering it was removed in anticipation of the Holy Year of Mercy launching next month. Vatican City (CNA/EWTN News) - Cardinal Angelo Comastri, the ... continue reading
---

By Abigail James (CALIFORNIA NETWORK)
Fear is a powerful thing. Fear can completely cripple the body and soul. Since the terrifying Paris terrorist attacks last week the news has been full of death, terrorists, murder and fear. LOS ANGELES, CA (Catholic Online) - Those not in power are left wondering ... continue reading
---
All Living Faith News