A Lenten Reflection: Voluntary Self-Denial
---
The 40 Days of Lent invites us to conversion of life
We do not get closer to God by living as materialists whose lives are spent seeking pleasure, comfort and ease.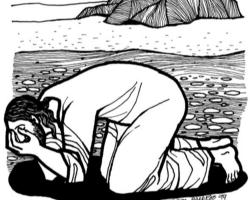 This Lent, let us go forth into the desert with Christ, where, along with him, we deny ourselves out of love. Let us prove to God we love him above all else.
P>GLADE PARK, CO (Catholic Online) - During the solemn forty days of Lent the Church unites herself to "the mystery of Jesus in the desert," where Christ, led by the spirit to be tempted by the devil, fasted for forty days (Mt 4:1-11). The penitential aspect of the Lenten season is "particularly appropriate" for various spiritual exercises, including voluntary self-denial such as fasting and almsgiving (See CCC Nos. 540, 1438).
Yet we live in an age in which the above words in reference to the teaching of our holy Catholic Church are nearly entirely foreign to the modern mind; an age in which voluntary self-denial is not only far removed from thought but a practice looked upon as an "antiquated silliness" that ought be crushed; an age in which secularist "wisdom" holds self-denial´s opposite, self-gratification, as a type of false "virtue." There are numerous examples we could cite. Let it suffice to say that the important physical and spiritual benefits of self-denial are often either forgotten or ignored.
This situation is particularly unfortunate; for we also live in an age in which there is an immense hunger for God. Yet what so often goes unrealized is the importance of combating this strong tendency we have toward enslavement by the senses; that is, the overemphasis placed upon feeding the many desires of our material body, our flesh and blood, is rarely seen for the danger that it is - often to the detriment of our spiritual soul.
Frank Sheed wote that man is often forgetful of the fact that he is both body and spirit: he belongs essentially to both these realities, those of the world of matter and the world of spirit. "In both worlds [man] has the closest and most vital contacts: it is a pity that he is so much more keenly aware of the lower one, and so sketchily and intermittently aware of the upper, for both are realities, and realities that affect him profoundly" (Theology and Sanity, p. 163). Over-emphasis of the flesh and de-emphasis of the spirit is a grave mistake.
The Doctor of Prayer, St. Teresa of Avila, observes that we often fail to understand ourselves: "It is no small pity, and would cause us no little shame, that, through our own fault, we do not understand ourselves, or know who we are. Would it not be a sign of great ignorance, . . . if a person were asked who he was, and could not say, . . . though that is great stupidity, our own is incomparably greater if we make no attempt to discover what we are, and only know that we are living in these bodies, and have a vague idea, because we have heard it and because our Faith tells us so, that we possess souls. . . . All our interest is centered in the rough setting of the diamond, and the outer wall of the castle - that is to say, in these bodies of ours" (Interior Castle, p. 4).
Our Lord Jesus Christ´s life presents us with countless examples of self-denial. We can be certain that at Nazareth he, along with his Mother and Joseph, lived a quiet, ascetic life of simplicity and prayer; a life which was intently focused on the spiritual, on the love of God. As mentioned above, Christ went into the desert to fast and pray - an act of self-denial - in order that he would become not only hungry but be severely tempted. After leaving the desert, Jesus "returned to Galilee in the power of the Spirit" (Lk 4:14) where he taught in the synagogues. Luke seems to imply that Jesus was strengthened by his actions of self-denial. And, in the ultimate act of self-denial, our Savior gives his life on the Cross for the love of men, many of whom mistreated him and uttered hateful words against him.
But why is self-denial so important for us? For the simple fact that we do not get closer to God by living as materialists whose lives are spent seeking pleasure, comfort and ease, while our immortal soul, which will live on into eternity, is starved. Second, due to the fact that the flesh is weak, it is easy to fall into sin; therefore the body must be forced to subject itself to the spirit. The flesh must be trained, subdued in order that the intellect and the will are able to rule over it more easily.
St. Paul tells us that "the desires of the flesh are against the Spirit, and the desires of the Spirit are against the flesh; for these are opposed to each other, to prevent you from doing what you would" (Gal 5:17). And Christ warns his disciples in Gethsemane that "the spirit indeed is willing, but the flesh is weak." (Mt 26:41).
The spirit must exercise self-control over the body: "Every athlete exercises self-control in all things. They do it to receive a perishable wreath, but we an imperishable. Well, I do not run aimlessly, I do not box as one beating the air; but I pommel my body and subdue it, lest after preaching to others I myself should be disqualified" (1 Cor 9:25-27).
One critical aspect of self-denial is almsgiving. Note that while wealthy people were putting their offerings into the treasury, our Savior "noticed a poor widow putting in two small coins." He brought this to the attention of his disciples, saying, "I tell you truly, this poor widow put in more than all the rest; for those others have all made offerings from their surplus wealth, but she, from her poverty, has offered her whole livelihood" (Lk 21:1-4). It is certain that our Master notices when we deny ourselves of some convenience or entertainment and instead give those funds we would have otherwise used for our own pleasure to the poor.
Another element of self-denial is self-sacrifice; for there can be no true denial of self apart from sacrifice. We are not, of course, speaking of the type of sacrifice which seriously injures, rather we are speaking of those sacrifices we make which show God we cherish him as the greatest and highest Good - those fragrant flowers which pass from our acts of selflessness into the heavens where they are gathered by angels´ hands, made into wreaths for our loving Savior who willingly poured his blood upon the Cross for our sake, and preserved in order that we may one day clearly see the full splendor of every good deed.
There is a great and unexplainable immenseness in the mystery of sacrifice. Who can plumb the depths of the sacrificial sorrow our Blessed Mother contained within her pure heart has she stood in docile quietness before the foot of the bloodied Cross? And who can comprehend the full dimension of Christ´s sacrifice of eternal, infinite worth? We may contemplate these things until the Sun passes across the furthest reaches of the sky, yet they will, for now, remain a mystery. Nevertheless, it is certain that every sacrifice we make for love of God becomes a fragrant rose of eternal sweetness which our Lord gathers in his own glorified, loving hands.
St. Teresa, on the day she took the habit at the Convent of the Incarnation outside the walls of Avila, wrote of the wondrous kiss of love Christ presented to her as a result of her willing self-sacrifice: "When I took the habit the Lord immediately showed me how He favours those who do violence to themselves in order to serve Him. No one saw what I endured, . . . At the moment of my entrance into this new state I felt a joy so great that it has never failed me even to this day; and God converted the dryness of my soul into a very great tenderness" (Interior Castle, p. 33).
This Lent, let us go forth into the desert with Christ, where, along with him, we deny ourselves out of love. Let us prove to God we love him above all else. Let us engage in acts of voluntary self-denial, training our body, nourishing our spirit that, in prayer, we may begin to truly see the unfathomable value and riches of giving ourselves entirely over to God. It is about cultivating a love for Love. It is about, as our Savior showed us, commending our spirit unto God. For then, when at Easter we celebrate Christ´s resurrection on the third day, we may enter more fully into that wondrous plan of salvation our Savior himself has given us with such great sacrificial love.
-----
F. K. Bartels is managing editor of catholicpathways.com. He is a contributing writer for Catholic Online.
---
Copyright 2018 - Distributed by THE CALIFORNIA NETWORK
Pope Francis Prayer Intentions for JANUARY 2018
Religious Minorities in Asia.
That Christians, and other religious minorities in Asian countries, may be able to practise their faith in full freedom.
---
---
---
More Lent & Easter
---
'So it is written that the Christ would suffer and on the third day rise from the dead'
Easter / Lent News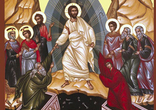 While Easter is a Solemnity and an octave feast, it is also a 50 day season until Pentecost.The Season of Easter is not just about His ... continue reading
---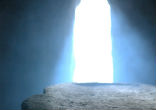 What lesson is the Lord teaching us by keeping his wounds intact? Perhaps we can better answer this question by turning to our own wounds. ... continue reading
---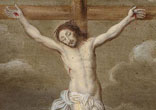 As a teenager I ran into someone who introduced me to the finer points of the occupation. We fell into the tried and proven method of ... continue reading
---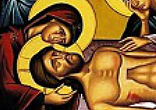 Something strange is happening - there is a great silence on earth today, a great silence and stillness. The whole earth keeps silence ... continue reading
---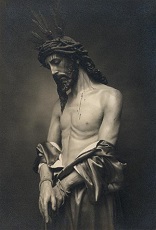 Today as we contemplate the Passion we also plumb the mystery and meaning of the Church. We are members of His Body. She was born ... continue reading
---