Aide: The Pope Is a Model for Living Lent
---
'In secularized society there are many who do not really know what Lent means and how it must be lived... If we want a clear and concrete answer we only need to look at what Pope Benedict does.'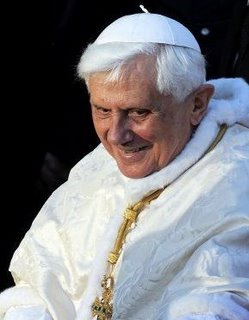 Pope Benedict XVI
P>VATICAN CITY, (Zenit.org) - Many people do not know what Lent is all about or how to live it well, but Benedict XVI gives "clear and concrete" direction, according to a Vatican spokesman.
The director of the Vatican press office, Jesuit Father Federico Lombardi, affirmed this in the most recent edition of Vatican Television's "Octava Dies."
"In secularized society there are many who do not really know what Lent means and how it must be lived," the Jesuit priest observed. "If we want a clear and concrete answer we only need to look at what Pope Benedict does."
"Last Sunday," Father Lombardi explained, "[the Holy Father] went to the Caritas hostel at the train station in Rome. He met with the poor of the city of which he is bishop: He was close to them, he shook their hands, he looked them in the eyes with emotion, he had words of comfort and hope for them. Concrete charity."
"Monday and Tuesday," the spokesman continued, "he was with the bishops of Ireland. He prayed and listened to their reflections on the Church´s situation in their country, where there have been many sins and many errors, and [where] the scandal of sexual abuses even by priests has wounded so many persons and profoundly humiliated the Church.
"The Pope called on them to ask for God´s mercy and the gift of the Holy Spirit to renew the Church. Conversion and penance."
"On Wednesday and Thursday the Pope celebrated the penitential liturgy, receiving and distributing the ashes, and then he met with the priests of his diocese to read and meditate on a passage of Scripture," Father Lombardi noted. "He did this with his usual profound intelligence and wisdom, helping us to rediscover the taste -- perhaps lost -- for listening to the Word of God.
"Prayer and listening to the Word, conversion and penance, works of charity. Like Jesus said to those who asked him: You too go and do the same!"

---
---
---
More Lent & Easter
---
'So it is written that the Christ would suffer and on the third day rise from the dead'
Easter / Lent News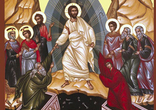 While Easter is a Solemnity and an octave feast, it is also a 50 day season until Pentecost.The Season of Easter is not just about His ... continue reading
---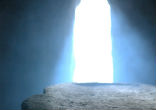 What lesson is the Lord teaching us by keeping his wounds intact? Perhaps we can better answer this question by turning to our own wounds. ... continue reading
---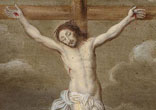 As a teenager I ran into someone who introduced me to the finer points of the occupation. We fell into the tried and proven method of ... continue reading
---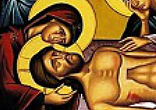 Something strange is happening - there is a great silence on earth today, a great silence and stillness. The whole earth keeps silence ... continue reading
---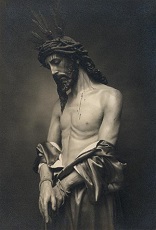 Today as we contemplate the Passion we also plumb the mystery and meaning of the Church. We are members of His Body. She was born ... continue reading
---