Many people attempt to find comfort and security in a luxurious home, lots of money, unlimited access to credit, or a big promotion at work. Only God can provide the security that we need so that we can handle the many challenges and difficulties that come our way each day.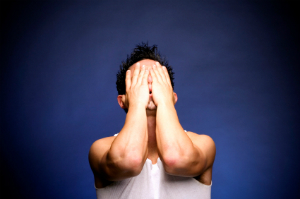 CORPUS CHRISTI, TX (Catholic Online) - A man stopped by a policeman for driving without a taillight became visibly distressed. The policeman said, "Don't take it so hard; I am only doing my job giving you this ticket." "Sorry, officer," the man replied, "What worries me is what's happened to my wife and my trailer?"

Another man went to the doctor for his annual physical. When he returned home, his wife noticed that he was troubled and anxious. "What's the matter, dear?" asked the man's wife. "The doctor told me that I would have to take a pill every day for the rest of my life." "That's nothing to be upset about," said his wife. "There are a lot of people that have to take medication for the rest of their lives." "Yes, dear, I understand," said the man. "But the doctor only gave me one pill."

Life is filled with many difficulties and challenges that cause us to be fearful. Each day we are confronted with many events that may cause us to become apprehensive. Going to a new school; starting a new job; having to take the car in for repairs on the busiest day of the week; dealing with a computer virus; missing an important deadline at work; getting laid off from work; coping with a child's sudden illness; these are just some of the many things that happen each day that may cause us to be filled with fear, sick with apprehension.

This Sunday's gospel narrative gives us a clear teaching on how we are to handle fear. "Fear not, little flock, for it is your Father's good pleasure to give you the kingdom" (Luke 12: 32).

What is fear? Fear is defined as "an unsettledness of soul consequent upon the apprehension of some present or future danger." However, while a normal type of fear prevents us from doing dangerous things; abnormal fear paralyzes the human soul.

Many doctors and psychologists can tell us that abnormal fear is a disintegrating adversary of the human personality. People controlled by their fears are disturbed during the day and haunted at night. Abnormal fear tangles the mind with terrible obsessions. It saps vital energy from the body and the soul, and it destroys the presence of inner peace.

The remedy for fear is faith. This Sunday's second reading describes faith as "the realization of what is hoped for and evidence of the things not seen" (Hebrews 11: 1).

Security is not found in the things of this world. Assuredness can only be found in God. This is the message of this Sunday's gospel narrative. "Sell your belongings and give alms. Provide money bags for yourselves that do not wear out, an inexhaustible treasure in heaven that no thief can reach nor moth destroy. For where your treasure is there also will your heart be" (Luke 12: 33-34).

Many people attempt to find comfort and security in a luxurious home, lots of money, unlimited access to credit, or a big promotion at work. Only God can provide the security that we need so that we can handle the many challenges and difficulties that come our way each day.

Without a doubt, we live in a very difficult world. It is very easy to succumb to the darkness of fear. But, this is where we have been given an excellent opportunity to grow in holiness. Let God sit in the driver's seat. Give him the keys. Let him take over.

While a family was vacationing in Europe, they found that they needed to drive three days continuously, day and night, to get to Germany. So, they all got into the car - Mom, Dad, and their three year old daughter.

The little daughter had never traveled at night before. She was scared the first night in the car, seeing only the deep darkness outside the window.

"Where are we going, Daddy?" "To your uncle's house, in Germany." "Have you been to his house before?" "No." "Then, do you know the way?" "Maybe, we can read the map." Short pause. "Do you know how to read the map?" "Yes, we will get there safely."

Another pause. "Where are we going to eat if we get hungry before arriving?" "We can stop at restaurants if we are hungry."

"Do you know if there are restaurants on the way?" "Yes, there are."
"Do you know where?" "No, but we will be able to find some."

The same dialog was repeated several times during the first night and also the second night. But on the third night, his daughter was quiet. The dad thought that she might have fallen asleep, but when he looked into the mirror, he saw that she was awake and was just looking around calmly.

He couldn't help wondering why she was not asking the questions anymore. "Dear, do you know where we are going?" "Germany, Uncle's house." "Do you know how we are getting there?" "No." "Then why aren't you asking anymore?" "Because Daddy is driving."

Because Daddy is driving. This answer from a three year old girl's point of view then became the source of strength and help for these parents during the many years following whenever they had questions and fears on their journey with the Lord. Yes, our Father is driving. We may know the destination (and sometimes we may just know it as the child knew it -- "Germany", without understanding where or what it really is.)

We do not know the way; we do not know how to read the map; we do not know if we will find restaurants along the way.

But the little girl knew the most important thing -- Daddy was driving -- and so safe and secure she knew that her daddy would provide all that she needed (http://www.inspiration.com).

Father James Farfaglia is a contributing writer for Catholic Online. Visit him on the web at www.fatherjames.org.


---
Copywriter 2015 - Distributed by THE NEWS CONSORTIUM
Pope Francis Prayer Intentions for March 2015
Universal:
Scientists: That those involved in scientific research may serve the well-being of the whole human person.
Evangelization:
Contribution of women: That the unique contribution of women to the life of the Church may be recognized always.
---
---
---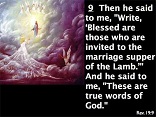 By Deacon Keith Fournier
It is not accidental that the Bible, from beginning to the end, uses marriage as a metaphor and a symbol to reveal the plan of God for the whole human race. Marriage was God's plan from the beginning as we see in the first book of Genesis. Throughout the Old ... continue reading
---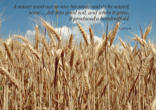 By Deacon Keith Fournier
"A sower went out to sow. And, as he sowed, some seed fell on the path, and birds came and ate it up. Some fell on rocky ground, where it had little soil. It sprang up at once because the soil was not deep, and when the sun rose it was scorched, and it withered for ... continue reading
---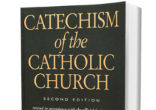 By Michael Terheyden
How we interpret the Bible is of immense importance! It directly affects what we believe about Christ, the Church, and our faith, but it is also related to many of the grave problems in our society and the world. Yet, despite the gravity of this situation, we have good ... continue reading
---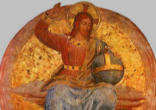 By Deacon Keith Fournier
We celebrate the Feast of Christ the King. It is one of many opportunities the Catholic Church year offers to each one of us to consider the creature called time, receive it as a gift, and begin to really live our lives differently. This is one of ... continue reading
---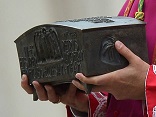 By Deacon Keith Fournier
On the Solemnity of the Feast of Christ the King, the Sunday which marks both the end of the Church Year and the end of the Year of Faith, inaugurated by Pope Emeritus Benedict XVI, Pope Francis greeted thousands of the faithful and presided over Holy Mass and the ... continue reading
---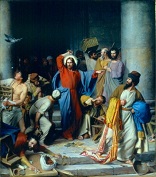 By Father Randy Sly
Becoming a House of Prayer is the best discipline we can take on. St. Ephraem of Syria states that Virtues are formed by prayer. Prayer preserves temperance. Prayer suppresses anger. Prayer prevents emotions of pride and envy. Prayer draws into the soul the Holy ... continue reading
---
By Deacon Keith Fournier
If this day you only knew what makes for peace- but now it is hidden from your eyes. For the days are coming upon you when your enemies will raise a palisade against you; they will encircle you and hem you in on all sides. They will smash you to the ground and your ... continue reading
---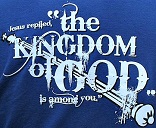 By Deacon Keith Fournier
In Jesus Christ, the Kingdom has been inaugurated. Upon his return it will be made complete and fully manifested in a new heaven and a new earth. We are members of the Body of Christ which makes it present here and now - as seed and sign for a world which is in labor. ... continue reading
---
By Deacon Keith Fournier
On this Feast of the Presentation of Mary, let us make the choice to surrender ourselves to the same Lord who Joachim and Ann honored when they presented their dear daughter in the temple. Their daughter, Mary, became the Second Eve. The New Creation was born through ... continue reading
---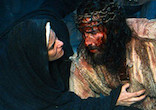 By Fr Samuel Medley, SOLT
I got off the subway at Termini station and went up to the busy streets of Rome. I had to walk past the place where all the prostitutes gathered. I looked down at the street and began to pray in fear. Suddenly I heard a feminine voice say, "Be a man!" ... continue reading
---
All Year of Faith News