Faith, Truth Focus of Speakers at UST Commencement
Robert P. George spoke on "The Life of Faith and The Moral Life" at the University of St. Thomas 2013 Commencement Ceremony on May 18. He imparted "the basic goods of human nature" to the group of 350 undergraduates and 793 graduate students in Reliant Arena.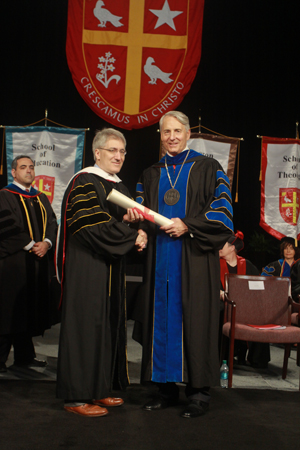 Photo by Gary Fountain Robert George accepts an honorary degree from University President Dr. Robert Ivany.
Highlights
By Bridget Hardy, University of St. Thomas
University of St. Thomas (stthom.edu)
5/29/2013 (1 year ago)
Published in College & University
Keywords: 2013 Commencement, University of St. Thomas, Robert George, Robert Ivany, Brittany Garza, Reliant Arena, Princeton University, Faith, Truth, Society of Macrina, the Rev. Janusz Ihnatowicz, Dr. Ana-Lisa Gonzalez, GRACE
---
HOUSTON, TX (Catholic Online) - George, McCormick Professor of Jurisprudence and founder and director of the James Madison Program in American Ideals and Institutions at Princeton University, discussed the newer ideas about vocations and how "the Catholic Church teaches that God has a plan, a calling, a vocation in mind for each of us, and not just for those called to the priesthood and religious life."

"Prayer and other spiritual disciplines - together with our rational powers of inquiry, reflection, understanding and judgment - are the means available to all of us, as gifts from God, to discern what the Lord is calling us to do," George said. "But there is more."

He explains how there is a sense for a Christian faith to be at the center of one's life. He said in situations of significant choosing, it helps one to understand not only which options are morally available, but also which from among the morally available possibilities makes the highest and best use of one's God-given talents.

"Faith, standing at the center of one's life, enables one to bring one's choices into a more coherent whole-in this sense, faith plays an integrating as well as an architectonic role," he said.

During the commencement ceremony, Brittany Garza, mathematics graduate and co-founder and president of student club, the Society of Macrina, gave her speech, "Level Up as Leaders of Faith and Character." Weaving a gaming metaphor through her speech, Garza said after investing time and energy into mastering a game, some people don't know what to do, but St. Thomas students are prepared with many options.

"Graduating is different if we take with us the treasure we received at UST," Garza said. "We have received a Catholic education that goes beyond refining the mind, to forming our very souls. At St. Thomas, we were not only taught to seek knowledge but to seek truth."

Garza said if students only take the facts they memorized in class and not the process used to connect the dots, they will we leave college "programmed."

"But we are not programmed, we have been challenged to think," Garza said. "We have been challenged to think so deeply and critically about everything we do and believe. Once we find the truth, we find wisdom and have greater faith in the world and ourselves because truth tells us we can reach our fullest potential and that we, ourselves, are priceless."

Also during the ceremony, the Rev. Janusz Ihnatowicz, who has been a priest for more than 50 years and is a professor emeritus of theology, received an honorary degree along with George. Dr. Ana-Lisa Gonzalez, director of GRACE and Reading and Catholic Education, received the Rev. Vincent J. Guinan CSB Alumni of the Year Award.

View the entire graduation ceremony and speeches on the University of St. Thomas YouTube Channel: www.stthom.edu/Commencement1
---
The University of St. Thomas, dedicated to educating leaders of faith and character, is a private institution committed to the liberal arts and to the religious, ethical and intellectual tradition of Catholic higher education. St. Thomas is Houstonís only Catholic University and was founded by the Basilian Fathers.
---
---
---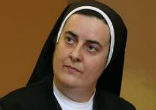 By Catholic Online (NEWS CONSORTIUM)
The Vatican Congregation for Catholic Education made history last week when it nominated a Franciscan nun as the first woman head of a pontifical university. In a position held usually by priests, Sister Mary Melone will become the rector of the Pontifical ... continue reading
---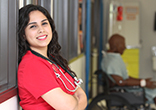 By Darnell Miller - University of St. Thomas
This May 27 nursing students, including Elizabeth Ciocco, will be the first nursing students to graduate from the University of St. Thomas in nearly 25 years. Ciocco joins 298 undergraduates and 739 graduates at the University's 64th Commencement ... continue reading
---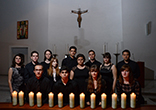 By Brenda Cooper, University of St. Thomas
A few hundred people have undergone cryopreservation procedures since 1962, having their bodies cooled to sub-zero temperatures, with the hope that one day they may be brought back to life using highly advanced technology. It's the kind of issue-along with assisted ... continue reading
---

By Catholic Online (NEWS CONSORTIUM)
It might be easier to compose a short list of people and agencies that don't want to spy on you. Adding his name to the long list, Bill Gates has proposed tracking the lives and careers of college graduates as an ongoing means to assess college value. Of course, they'd ... continue reading
---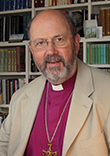 By Darnell Miller, University of St. Thomas
The University of St. Thomas is fortunate to have four outstanding speakers giving lectures on campus in the month of March. These speakers include N.T. Wright, one of the world's leading Bible scholars; Thomas Cardinal Collins, the Archbishop of Toronto; Dr. Andrew ... continue reading
---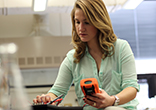 By Brenda Cooper, University of St. Thomas
In the male-dominated field of engineering, it can be difficult for women to succeed, but last year, all four graduates of the University of St. Thomas cooperative engineering program were women, and three of them were Hispanic. Dr. Sheila Waggoner said she is proud of ... continue reading
---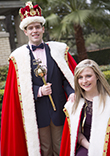 By Vivian Cabrera - University of St. Thomas
The ideal Mardi Gras king and queen should embody the University's mission to educate leaders of faith and character. With the crowning of C.J. Miller and Meredith Smith The ideal Mardi Gras king and queen should embody the University's mission to educate leaders of ... continue reading
---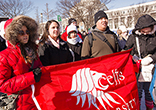 By Brenda Cooper, University of St. Thomas
It didn't matter that when 40 college students boarded a bus in Washington, D.C., the temperature was in the teens. It also didn't matter that they had spent the night on blankets and in sleeping bags in cold elementary school classrooms, sans showers, at a parish ... continue reading
---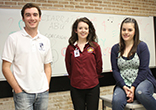 By Darnell Miller
In May 2013, merely two weeks after completing final exams, Mary Buckley, Colm Supple and Sarah Tighe, graduates from Mary Immaculate College in Limerick, Ireland, packed their bags and said goodbye to their friends, family and homeland as they journeyed 4,479 miles to ... continue reading
---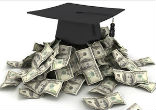 By Catholic Online (NEWS CONSORTIUM)
There was a time in America when graduating from college meant freedom and unlimited vistas. A sheepskin in the hand was the ticket to new challenges and rewarding careers. That's not true for seven out of 10 college students, who now are burdened with student ... continue reading
---
All College & University News