When we see a large procession of priests dressed in their vestments, we see a powerful, worldwide army that has lasted for two thousand years.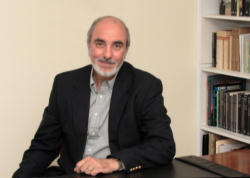 Michael Terheyden is a Catholic because he believes that truth is real, that it is beautiful and good, and that the fullness of truth is in the Catholic Church. He writes from Knoxville, Tennessee.
KNOXVILLE, TN (Catholic Online) - Even if we ignore the all-important spiritual blessings that we have received through the priesthood, we still owe a tremendous debt to the priesthood for its contribution to civilization. J. Pohle reminds us of this in an article titled "Priesthood" and published in The Catholic Encyclopedia. He states, "...the Catholic priesthood [and religious have] spread to all nations and brought into full bloom religion, morality, science, art, and industry." The following is a summary of part four of Mr. Pohle's article.

Although Charlemagne is credited with uniting the German hordes into one nation after the fall of Rome, it was Catholic missionaries and martyrs who paved the way for Charlemagne's success. They converted many of the Germanic peoples and helped raise them out of a state of savagery, considered barbaric even for those times. In later times, the Benedictines, Cistercians, Franciscans, Dominicans, Jesuits, and others spread across Europe and around the world raising the level of morality and civilization.

They raised the level of morality and civilization by serving the people's needs and promoting human dignity. For instance, the maxim, "Education for all," was first uttered by Pope Innocent III. During the Middle Ages, universities and elementary schools were run by priests and religious. The first medical facility in Europe, the School of Salerno, was founded by the Benedictines. They not only practiced medicine, they educated skilled physicians for all Europe. Furthermore, it has been said that St. Vincent de Paul achieved more for the sick and the poor than many cities and states combined. More recently, Cardinal Lavigerie played an important role in the abolition of slavery, and Catholic congregations, such as the Trinitarians and the Mercedarians, devoted themselves to the liberation of slaves in pagan and Muslim lands.

The priesthood also played an important role in science, the humanities, and scholarship. The idea of scientific progress is of Catholic origin. The scientist and philosopher Roger Bacon was a Franciscan friar. The Heliocentric theory of the solar system is attributed to the Catholic cleric Copernicus. The first geographical chart of the world is attributed to Fra Mauro of Venice. Early humanism was strongly supported by Popes Nicholas V and Leo X. The humanist scholar and writer Erasmus was a priest. Lope de Vega and Calderon, both priests, are some of Spain's greatest writers. The foundation of historical criticism was laid by Cardinal Baronius, the monks of St. Maur, and the Bollandists. And a Jesuit is the father of comparative philology.

Social service and higher learning are not the only secular contributions of the priesthood. An advanced civilization cannot exist without a sound economic base and infrastructure to support it. Catholic bishops and priests, such as Duns Scotus, Nicholas Oresme, Bishop of Lisieux, St. Antoninus of Florence, and Gabriel Biel, laid the foundation for national economies. Benedictine, Cistercian, and Trappist monks cleared the forests and cultivated the land, rendering vast areas free from fever. They also engineered and built drainage and irrigation systems and roads and bridges.

While Mr. Pohle's examples are numerous and wide-ranging, they are far from complete. For instance, he says little or nothing about the priesthood's impact on art, architecture, music and law. Nevertheless, he reminds us that the priesthood is made up of humble men of faith, many of whom God endowed with the intellect, skill, and courage to help build the greatest civilization in history.

Moreover, today's priesthood is the same priesthood that helped build Western civilization and raise the level of others because Christ is its head. When we see a large procession of priests dressed in their vestments, we see an army, a powerful, worldwide army that has lasted for almost two thousand years. And we can be certain of two things: the Catholic priesthood will survive these difficult times, and the future progress of civilization will depend on these gifted, humble men of faith.

Source:
J. Pohle, "Priesthood", The Catholic Encyclopedia, vol XII, online ed., New York: Robert Appleton Company, 1911

-----

Michael Terheyden is a Catholic because he believes that truth is real, that it is beautiful and good, and that the fullness of truth is in the Catholic Church. He is greatly blessed to share his Catholic faith with his beautiful wife, Dorothy. They have four grown children and three grandchildren.


---
Copyright 2016 - Distributed by THE CALIFORNIA NETWORK
Pope Francis Prayer Intentions for August 2016
Universal:
Sports: That sports may be an opportunity for friendly encounters between peoples and may contribute to peace in the world.
Evangelization:
Living the Gospel: That Christians may live the Gospel, giving witness to faith, honesty, and love of neighbor.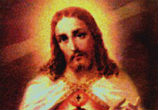 By Elise Harris (CNA/EWTN News)
Many things happen during World Youth Day. Young people from all over the world travel to meet the Pope, they meet peers with whom they can share their faith, many have personal conversions and many even discover their vocations. Krakow, Poland (CNA/EWTN News) - In ... continue reading
---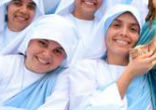 By Diego Lopez Marina (CNA/EWTN News)
Watch them sing, and you might be convinced of it. Cali, Colombia (CNA/EWTN News) - The Eucharistic Communicators of the Heavenly Father are a community of nuns from Colombia who have a great passion for music and an intense desire to announce God through the gifts he ... continue reading
---

By (CNA/EWTN News)
There is a young and vital presence of religious sisters, novices and postulants in U.S. Catholic life, a new survey has found. Washington D.C. (CNA/EWTN News) - The Council of Major Superiors of Women Religious has released its latest survey of its 120 member ... continue reading
---

By Kenya Sinclair (CALIFORNIA NETWORK)
Dominican Fathers Francis Orozco and Thomas Schaefgen were inspired to make a 478-mile pilgrimage from New Orleans to Memphis, Tenn. entirely on foot and without a single dollar between them. LOS ANGELES, CA (Catholic Online) - Fathers Francis Orozco, of the Catholic ... continue reading
---

By Ann Schneible (CNA/EWTN News)
As Pope Francis' year dedicated to consecrated life comes to a close, one nun shared her thoughts on the how her religious garb serves as a "visible sign" that God exists and loves every person. Rome, Italy (CNA/EWTN News) - Though the official Year for Consecrated ... continue reading
---

By Kenya Sinclair (CALIFORNIA NETWORK)
Benedictine nuns in Missouri recently released their latest album <i>Adoration at Ephesus</i> - and it is amazing! LOS ANGELES, CA (Catholic Online) - Mother Cecilia, the prioress of the Benedictines of Mary, Queen of Apostles, told <a ... continue reading
---

By Kenya Sinclair (CALIFORNIA NETWORK)
Bishop Mark O'Toole, the Bishop of Plymouth, has called for a prayer of priestly vocations in a pastoral letter, which was read in all parishes across the diocese earlier this month. LOS ANGELES, CA (Catholic Online) - The letter was simple and read: "To encourage an ... continue reading
---

By Kenya Sinclair (CALIFORNIA NETWORK)
On the World Day of Prayer for Vocations, Pope Francis ordained eleven men into the priesthood at St. Peter's Basilica on Sunday - then had plenty to say on the subject. LOS ANGELES, CA (Catholic Online) - According to Vatican Radio, Pope Francis spoke to the newly ... continue reading
---

By Kenya Sinclair (CALIFORNIA NETWORK)
Church officials reported a Florida priest went missing last week. After following a trail of clues, investigators believe they found Rev. Rene Robert's body in Georgia. LOS ANGELES, CA (Catholic Online) - When church officials noticed Rev. Robert missed a funeral in ... continue reading
---

By Kenya Sinclair (CALIFORNIA NETWORK)
A new monastery has been opened by an American group of cloistered nuns in Thailand in pursuit of planting an aura of "contemplative monastic spirituality." LOS ANGELES, CA (Catholic Online) - Sister Joan Claver O.Ss.R. has been a nun for 63 years and has moved to the ... continue reading
---
All Vocations News