Chicago Tribune (MCT) - Wine-weary visitors to Northern California have a friend in Sonoma County. It's not that wine isn't important here _ it surely is with more than 200 active wineries _ but people don't get into a lather over wine or the wine lifestyle like the folks next door in Napa. The county's official Web site has a page that says it all: "Sonoma County is much more than wine."
Indeed it is.

This city is 48 miles north of San Francisco, a straight shot up U.S. Highway 101. Use it as the base for your wine break. From here, you can head west through the Russian River Valley to Pacific Coast beaches, north to the tony shops of Healdsburg, south to the historic old mission town of Sonoma and even east, to Calistoga in Napa Valley via the mountain-pass roads.

There's a lot you can do in Sonoma County, from watching a drag race on Wednesday nights at the Infineon Raceway at Sears Point in Sonoma to ogling the animals at Safari West Wildlife Preserve outside Santa Rosa to touring the site of an old Russian colony at Ft. Ross State Historic Park to savoring the fresh foods at the Healdsburg Farmers Market (Saturday mornings beginning May 2, Tuesday afternoons beginning June 2). Check the Sonoma County Tourism Bureau Web site, sonoma county.com, for more ideas.

For me, there are three Sonoma must-do's:

_CHARLES M. SCHULZ MUSEUM

Good grief! An entire museum dedicated to the man behind the Peanuts comic strip? Yes. And it's great fun for all ages.

Exhibits include a replica of Schulz's studio, Snoopy's doghouse wrapped by the artist Christo and even the nursery wall painted by Schulz in 1951. Perhaps the most striking aspect of the museum itself is a giant mural of Charlie Brown and a football-holding Lucy created by Japanese artist Yoshiteru Otani. The mural was fashioned out of 3,588 2-by-5-inch ceramic tiles emblazoned with 10 years' worth of daily "Peanuts" comic strips. Each reproduced strip is readable.

Schulz lived in Santa Rosa until his death in 2000. The museum is in his old neighborhood, across the street from his famous hockey rink, the Redwood Empire Ice Arena, and its restaurant, the Warm Puppy Cafe. You can really feel his spirit here.

This Sonoma museum is quite kid-friendly, but there is plenty of fodder here for older children and adults. The exhibits take a topical and sometimes off-beat approach to the Peanuts phenomenon. "Laughter is the best medicine," for example, offers 70 comic strips in which Charlie Brown and his friends cope with broken limbs, nervous stomachs, lazy eye and dieting. It runs through Aug. 3. Another special exhibit, "To the Moon: Snoopy Soars with NASA," examines the history of Apollo 10 and the comic strip's involvement in the May 1969 flight 'round the moon. It runs though July 20.

2301 Hardies Lane, Santa Rosa.

707-579-4452. Open weekdays 11 a.m.-5 p.m., weekends 10 a.m.-5 p.m.

Closed Tuesdays through Memorial Day, then open daily until Labor Day. Admission: $8 adults, $5 seniors and youths, free for children under 4. schulzmuseum.org

_LUTHER BURBANK HOME & GARDENS

Lois Ruggero has to be a patient woman. The native of Oak Park, Ill., who moved west in the 1950s, works as a volunteer at the Luther Burbank Home & Gardens.

"Luther who?" you might ask her. You wouldn't be the first.

"A lot of people tell me they've never heard about him," Ruggero said. "They don't realize how famous he was. Ford and Edison came here to visit him."

And so they should have, if you ask me. The great automobile pioneer and the inventor of the electric light must stand aside for Burbank, the man who developed the potato used to make most of today's french fries. This potato, known as the russet Burbank, was a mutation of the Burbank potato that the botanist had developed earlier. At the time, the russet Burbank was thought of as "a freak of nature," declared Frank Outcalt, our guide.

"Or an act of God," replied a woman behind me.

Amen, sister!

Inventing the french-fry potato would be enough for most men, but Burbank was renowned for so much more. Through cross-breeding, hybridization and grafting, he introduced scores of new plant varieties, including: Shasta daisies; the "plumcot," a cross between the apricot and the plum; and spineless cacti. There's a monstrously large cactus specimen in the garden.

You learn all about Burbank and his miracles of botany but not oppressively so on a quick, 40-minute tour that moves from the visitors center and gift shop in the old carriage house through the gardens and on to Burbank's greenhouse (designed and built by him in 1889, it survived the 1906 earthquake unscathed except for some bricks lost from the foundation) and his surprisingly modest home. Burbank's widow lived here until her death in 1977. (He was 67 when they wed. She was 29.) Corner of Santa Rosa and Sonoma Avenues, Santa Rosa. 707-5245445. Grounds open 8 a.m. to dusk year-round. The Carriage House Gift Shop and Museum is open April 1 through Oct. 31, Tuesday through Sunday, 10 a.m.-4 p.m.

Guided tours are $7. lutherbur bank.org.

_SONOMA COAST STATE PARK

California likes to hype its coastline as the setting for one endless beach party. Don't believe it up here. When I lived in San Francisco, there would be occasional news reports of shark attacks, families swept out to sea by rogue waves, and hapless motorists pinned to the base of cliffs for three days after their cars veered off coastal highways. To me, the beach held out not the possibility of a golden tan but a gruesome death.

And it's cold. So cold the Coppertone gal would turn blue from exposure.

Still, the beaches of Sonoma County are beautiful. Wild, rugged, seemingly always deserted, they evoke an image of an earlier California unsettled and rather unsettling in its epic scale. (Alfred Hitchcock shot "The Birds" in Bodega Bay for a reason.) The tiny coastal towns have their restaurants and coffee shops, of course, but I prefer to stop by a deli, order a sandwich on the go (shrimp, avocado and bacon on sourdough is a favorite) and head out to some beachfront bluff to soak in the scene. One of my favorite beaches is Goat Rock Beach, just outside Jenner near the mouth of the Russian River. The view is panoramic up and down the coast, and the signature feature is Goat Rock, a massive outcropping sticking into the water. It's one in a series of beaches stretching 17 miles that are part of the Sonoma Coast State Park. Just remember to dress warmly if you go. The beaches may be the only places in northern California where jackets are de rigueur.

Off California Highway 1 south of Jenner. sonoma-coast-state-park .com.

___

IF YOU GO:

GETTING THERE: Oakland International Airport is your best bet if California's wine country is your primary goal. The easiest option for Chicagoans is to fly Southwest Airlines non-stop from Midway to Oakland. A recent check found weekday fares as low as $99 each way. Once in Oakland, rent a car and head for the interstates.

To get to Sonoma County, take Interstate Highway 880 north to Interstate Highway 580/80. Turn onto I-580 east toward Richmond and the Richmond-San Rafael bridge.

Cross the bridge into Marin County. Merge onto U.S. Highway 101 north. To go to the town of Sonoma, get off U.S.

101 and take California Highway 37 east toward Napa and Vallejo. Turn left onto California Highway 121 and head north to Sonoma. For Santa Rosa, Healdsburg and Geyserville, stay on U.S. 101 north and exit as directed. The trip takes 90 minutes to 2 hours.

To get to Napa, take I-880 north, to I-980 to I-80 east toward Vallejo. Get off at the exit for California 37 west (Marine World Parkway). Take California 37 and turn right at California 29 north (Sonoma Boulevard). Follow the exits on California 29 to enter Napa. For Yountville, Oakville, Rutherford, St. Helena or Calistoga remain on California 29. The trip takes about 1 hour.

STAYING THERE: There is a dizzying array of lodging options in wine country, from jaw-droppingly beautiful resorts to charming bed-and- breakfasts to anonymous motels by the highway. It's your pick.

Me? I settled on the Flamingo Conference Resort and Spa, a Santa Rosa landmark in Sonoma County. One look at the pink neon flamingo rotating atop a retro 1950s tower tells you this place is going to be different. It is.

There's a campuslike feel to the 170-room hotel, which is made up of a chain of buildings arrayed around the swimming pool like beads on a mid-20th century necklace.

Built in 1957, the hotel's design was inspired by Las Vegas' famed Flamingo. There is lots of rugged stone, plus large glass panels, exotic plants and curving lines, appropriate given that Jayne Mansfield, the busty movie star, used to stay here.

As you might imagine, the Flamingo logo is ubiquitous, showing up on everything from cocktail napkins to the pink pens in your room.

The Flamingo was a center for Santa Rosa's social set in the early days, and it continues to draw a graying crowd of regulars to the cocktail lounge.

Thank goodness there's live jazz Wednesday and Thursday nights as the cocktail chat ain't always scintillating.

Overlooking the pool is the Terrace Grille, serving breakfast, lunch, dinner and Sunday brunch either poolside or in the dining room. It's a soothing spot to begin or end the day.

Another great way to de-stress is to get a facial or massage at the adjacent Montecito Heights Health Club and Spa.

The Flamingo Conference Resort and Spa is at 2777 4th St. in Santa Rosa. Telephone: 707-545-8530. Rates fluctuate depending on the room size and season. The range goes from $89 for a regular room with king bed or double beds on a winter weeknight to $359 for a two-room patio suite on a summer Saturday night. flamingoresort.com

___

© 2009, Chicago Tribune.

By Kenya Sinclair (CALIFORNIA NETWORK)
With Thanksgiving, Christmas and New Years just around the corner, people around the world are planning to travel to visit with friends and family. Any form of travel comes with its own hazards, but Catholic Online has five top safety tips for the holiday traveler. LOS ... continue reading
---

By Mica Lafkan (CALIFORNIA NETWORK)
As Catholics, we know the world offers a variety of historically religious landmarks from the River Jordan to the birthplace of Christ, our Savior. So, after scrimping and saving you're ready to go out and explore religiously-relevant locations across the ... continue reading
---

By Nikky Andres (CALIFORNIA NETWORK)
St. Maria Goretti Parish is set to host a tour of the relics of its patron saint, St. Maria Goretti, as part of the Pilgrimage of Mary: The Tour of the Major Relics of St. Maria Gorreti. The parish is one of more than 50 in the United States to host the major relics of ... continue reading
---

By Linky C. (CALIFORNIA NETWORK)
The Vatican announced that Pope Francis is planning to visit Mexico in 2016. His itinerary will include a visit to the Our Lady of Guadalupe Shrine. LOS ANGELES, CA (Catholic Online) - Vatican spokesman, Rev. Federico Lombardi, confirmed last Tuesday that plans of a ... continue reading
---

By Linky C. (CALIFORNIA NETWORK)
A preview of "Vatican splendors" can be seen in an exhibit at the Franklin Institute that showcases never before seen relics and art pieces from the Vatican. LOS ANGELES, CA (Catholic Online) - A collection of over 200 items from the Vatican that have never been seen ... continue reading
---

By Kenya Sinclair (NEWS CONSORTIUM)
The New York Times released "A Tourist's Guide to Catholic New York," indicating which prominent locations in New York City stand out for their Catholic annotations and historic relevance. NEW YORK CITY, NY (Catholic Online) - People have made a journey to New York ... continue reading
---

By Kenya Sinclair (NEWS CONSORTIUM)
Pastor John Moyle wanted to visit Israel not as a tourist, but as a peacemaker. LOS ANGELES, CA (Catholic Online) - Moyle, who is a social justice minister at Oakbrook Church in Reston, Va., wanted his church group to become peacemakers throughout Israel and ... continue reading
---

By Kenya Sinclair (NEWS CONSORTIUM)
With diplomatic relations between the United States and Cuba restored, Americans have already started to plan Cuban vacations with thoughts of eating good food and soaking up plenty of sunshine -but what should Americans keep in mind as they plan? LOS ANGELES, CA ... continue reading
---
By Catholic Online (NEWS CONSORTIUM)
St Michael's Mount is a tidal island located 366 meters, (400 yd) off the Mount's Bay coast of Cornwall in the United Kingdom. It is a civil parish and is united with the town of Marazion by a man-made causeway of granite setts, passable between mid-tide and low ... continue reading
---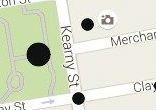 By Catholic Online (NEWS CONSORTIUM)
Call it a virtual time machine. Two encoders have taken a Google Street View Map and turned into an interactive look at San Francisco of the 19th and early 20th centuries. It may very well be the closest to a trip back in time. LOS ANGELES, CA (Catholic Online) ... continue reading
---
All Travel News