Blessed John Paul II taught me that beauty and love are the path to God
While this great man is many things to many people, I will always remember Blessed John Paul II as the one who inspired me to seek heavenly things, and he did it through the beauty of his ideas. Although he has touched each of us in a unique and special way, I believe that his beatification reminds all of us to look for beauty. It can inspire us to seek heavenly things.
KNOXVILLE, TN (Catholic Online) - I never met him, but, like so many others, he deeply touched me. He touched me in many ways, but what stands out most for me is how he touched me through his writing. It was through his books that I best came to know this great man whom we now call Blessed John Paul II. I suppose it was in college that I first realized how beautiful ideas could be. But the demands of a career almost erased this memory from my mind. Then I found his writings, and I felt the fire stir within me once again. There may be more important things that I could say about Blessed John Paul II, but I believe the best tribute that I can give him is to introduce others to the beauty that he rekindled in me.
Describing this beauty is not so easy. In fact, the study of beauty is a specialized branch of philosophy called aesthetics. Consequently, all I care to say about beauty is that based on my understanding and experience, I associate certain qualities with beauty such as order, symmetry, proportion, consistency, unity, harmony, elegance, truth, goodness, and God. In other words, when I find something to be beautiful, whether it is an idea or a work of art or anything at all, I believe that I am experiencing these qualities (and possibly others), though God is much more than a quality; He is the absolute fullness of reality. Moreover, our experience of beauty is important. In part, this is because there seems to be a relationship between beauty and the meaning of things, especially as it pertains to ideas and human existence.
Blessed John Paul II not only rekindled the beauty of ideas in me, but he also showed me where to find this beauty. He showed me to look at the connections between things. Even when we think something is beautiful in itself, we are seeing the connections within it that make it beautiful. Much of what I hear and read leads me to believe that little importance is placed on these connections today, the ravages of subjectivism and relativism, I suspect. For this reason, I will concentrate on these connections throughout the remainder of this article. I will approach them from two perspectives--the ideas of Blessed John Paul II and art. Blessed John Paul II often began with basic human experiences. Then he would examine the connections between them and Divine Revelation. We can see this for ourselves in his writings.
Some of the most beautiful and inspiring insights into human existence that I have ever encountered can be found in Part One of The Theology of the Body under the heading, "Original Unity of Man and Woman." Blessed John Paul II says, as I understand it, that one of the most fundamental realities of human existence is that the theology of the body (in its masculinity and femininity) is bound up with the creation of man in the image of God. As such, it is in and through our bodies that we image the Trinity, which he speculates may be the deepest theological truth of human existence. Perhaps you will be able to appreciate the beauty of these insights if we look at some of the connections Blessed John Paul II makes between the experiences of original solitude and original unity mentioned in the first two chapters of Genesis.
In Genesis 2:20, we read that man names all the animals. Through this process, which he participates in as a body, he learns that he is alone in the visible world. This leads to the experience of original solitude. From this experience man achieves self-awareness and the knowledge of his humanity and that he is a person. This experience also enables him to recognize the humanity of another person, as when Adam first sees Eve and exclaims, "This one, at last, is bone of my bones and flesh of my flesh" (Gn 2:23). Thus, at the sight of each other, Adam and Eve are able to recognize an original unity which leads to relationship and the expectation of a communion of persons and overcomes their experience of solitude.
In this way, we also learn what it means to be created in the image of God. Genesis 1:27 says, "God created man in his image, in the divine image he created him; male and female he created them." Blessed John Paul II reasons that an image reflects its model, its prototype; therefore, we image God not so much in the humanity we experience in our solitude, but in our experience of communion. This means that we are the image of the divine communion of persons, the Trinity, and we come to know this beautiful insight by examining the connections between Sacred Scripture and our experience as beings with physical bodies.
As an aside, about four hundred years ago, a philosopher by the name of René Descartes theorized that the mind (or soul) and the body were separate, a sort of mind-body dualism. Consequently, we began to think about ourselves as a composite of two separate entities, and this has had a profound influence on our modern ideas about human nature, morality and society. Blessed John Paul II helped heal the divide by reasserting the Christian vision, reuniting the soul and the body in his theology on the body. In time, this reunification will dramatically change our ideas about ourselves and the world. I cannot imagine what such ideas will be like, but I expect they will be breathtaking and that the Church will be at the forefront of their development.
Art offers us a another perspective of the connections between things. In this case, the various points between objects within the work of art. For those who are visually oriented, the video included above should be helpful. It is an art-instruction video and an advertisement for a particular art school. I am not endorsing the school. I am using the video because I think it is delightful and an excellent example of how beauty is related to the connections between things. The video is divided into two parts: the first part talks about substance and three dimensionality in art, and it sets the stage for part two. In the second part, the instructor analyzes what appears to be a childlike drawing of apples, and he shows us how the apples are connected to each other. What we learn is that this is a true work of art and a sophisticated design, despite having the appearance of a simplistic line drawing.
I have tried to show you the beauty that Blessed John Paul II rekindled in me by using examples from his writings and from art. While this great man is many things to many people, I will always remember Blessed John Paul II as the one who inspired me to seek heavenly things, and he did it through the beauty of his ideas. Although he has touched each of us in a unique and special way, I believe that his beatification reminds all of us that our experience of beauty is important and to look for beauty in the connections between things, especially ideas. In this way, perhaps beauty can help us evaluate the ideas that confront us today, help us find richer meaning in our lives and inspire us to seek heavenly things.
-----
Michael Terheyden was born into a Catholic family, but that is not why he is a Catholic. He is a Catholic because he believes that truth is real, that it is beautiful and good, and that the fullness of truth is in the Catholic Church. However, he knows that God's grace operating throughout his life is the main reason he is a Catholic. He is greatly blessed to share his faith and his life with his beautiful wife, Dorothy. They have four grown children and three grandchildren.

---
Copyright 2016 - Distributed by THE CALIFORNIA NETWORK
Pope Francis Prayer Intentions for May 2016
Universal:
Respect for Women: That in every country of the world, women may be honored and respected and that their essential contribution to society may be highly esteemed.
Evangelization:
Holy Rosary: That families, communities, and groups may pray the Holy Rosary for evangelization and peace.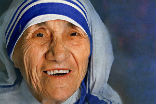 By Marshall Connolly (CALIFORNIA NETWORK)
On September 4, 2016, Pope Francis will canonize Mother Teresa as a saint of the Roman Catholic Church. Her canonization is an important event for Catholics and all people around the world. Here's 3 reasons why. LOS ANGELES, CA (Catholic Online) - When Mother Teresa is ... continue reading
---

By Catholic Online (NEWS CONSORTIUM)
The most kids know of St. Patrick 's Day is that you must wear green or you'll get a pinch from your friends. Adults see the day as an occasion to celebrate, sometimes with green beer and other assorted alcoholic beverages. However, few really know what they are ... continue reading
---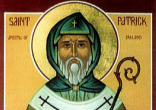 By Deacon Keith Fournier
We need to learn a lesson from this great missionary. He saw what was good in the culture and "baptized" what could be redeemed. He respected the civil order, but never compromised the faith. Then, he went for the next generation with all his efforts, preaching the ... continue reading
---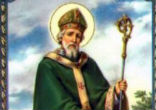 By Catholic Online
Saint Patrick - remembered with parades, the wearing of green and feasts throughout the world wherever there are people of Irish descent, or wish to be -- was the patron saint and national apostle of Ireland who is credited with bringing Christianity to the country. ... continue reading
---

By Kenya Sinclair (CALIFORNIA NETWORK)
On Thursday Pope Francis celebrated St. Agnes' feast day in the Vatican by continuing the centuries-old tradition of blessing two lambs in her honor. LOS ANGELES, CA (Catholic Online) - Traditionally, the lambs blessed on January 21 are under a year old and their first ... continue reading
---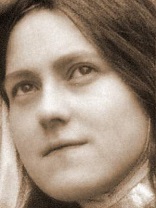 By Jennifer Hartline
St. Therese helps me understand: "the splendor of the rose and the whiteness of the lily do not take away the perfume of the little violet or the delightful simplicity of the daisy.if all flowers wanted to be roses, nature would lose her springtime beauty, and the ... continue reading
---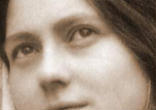 By Fr. Dwight Longenecker
I was an Anglican priest the summer I met St Therese of Lisieux. I was living in England and had three months free between jobs, so I decided to make a pilgrimage to Jerusalem. I was going to hitch hike and stay in monasteries and religious houses on the way. ... continue reading
---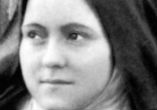 By F. K. Bartels
The Little Flower of Jesus sacrificed her life for love of souls. She saw the magnitude of her Beloved's love for them. She offered herself for the building up of the Church, the People of God and the Mystical Body of Christ. That is truly a ... continue reading
---

By Youngsun Jun
Though I am not strong enough to hold the suffering souls in my arms and carry them home, I can do one thing: I can pray for the deliverance of the souls who are in the darkness. I can request help from the angels for them. I can make a 911 call for them. So again, I ... continue reading
---

By Catholic Online (NEWS CONSORTIUM)
Saint Junipero Serra, pray for us! Saint Junipero Serra, your missionary zeal brought the light of Christ to millions. You endured so many hardships, and labored so much that your work resonates today in the hearts of hundreds of millions of Catholics. Saint Serra, I ... continue reading
---
All Christian Saints & Heroes News