Today we end this series of articles - but not our work together.
The First Freedom, Religious Freedom, is at risk in this election. Catholics believe that the Gospel of Jesus Christ demands a response which goes beyond the walls of our Church buildings. We are our brother and sister's keeper. We do not reach out to people in need because they are Catholic. We reach out to people in need because we are Catholic.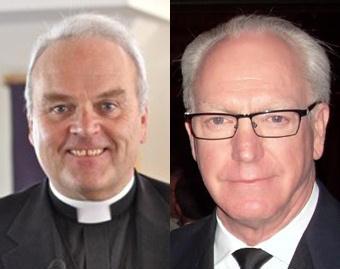 Highlights
By Deal W. Hudson and Keith A. Fournier
Catholic Online (www.catholic.org)
11/6/2012 (3 years ago)
Published in Politics & Policy
Keywords: campaign 2012, Edith Stein, St Theresa Benedicta of the Cross, Faithful Citizenship, Romney, Ryan, Obama, Biden, Catholic vote, common good Deal W Hudson, Keith A Fournier
---
WASHINGTON, DC (Catholic Online) - On Tuesday, November 6, 2012, citizens of the United States of America will vote. We have spent the last forty days urging Catholics, other Christians, other people of faith and all people of good will to vote in a manner which respects life, family, freedom - including religious freedom - promotes solidarity, respects subsidiarity and advances the true common good. 
We will both cast our vote in a manner which we believe reflects a fully informed Catholic conscience and demonstrates what the US bishops have called faithful citizenship. With all the talk about conscience these days we must all be reminded that consciences must be properly formed in accordance with the truth as revealed in the Natural Law and taught by the Church.  
We have known each other for many years. We have stood in the trenches together on some of the great causes which surround this hour in history. We both wanted to make sure that no matter what the outcome of this election, we had done all we could to effect the fundamental change we believe is required. That is why we joined together to write these articles.

Of course, we both know that politics alone will not heal the malady at the root of the decline of the West. That will take a profound conversion of hearts. However, we know political participation is an essential part of living out the Christian vocation to be light, leaven and salt in a culture which desperately needs all three.
Today we end this series of articles - but we do not end our work together.
No matter what the outcome of this election, our task stretches before us. We will do everything we can to ensure that the truths and the principles found within the treasury of Catholic Social Doctrine, authentically understood and applied, are offered as yeast for the loaf of culture and inform future citizen participation for the true common good.  
The outcome of this election will simply determine where we stand as Catholic citizens going forward in the political climate and help us to best map a strategy. However, make no mistake, no matter what the results of this election, it signals a beginning. Stay tuned for further announcements and invitations. 
The First Freedom, Religious Freedom, is at risk in this election. Catholics believe that the Gospel of Jesus Christ demands a response which goes beyond the walls of our Church buildings. We are our brother and sister's keeper. We do not reach out to people in need because they are Catholic. We reach out to people in need because we are Catholic.   
The HHS Edict through which the Affordable care Act is to be applied is a violation of the Free Exercise of Religion protected under the First Amendment to the United States Constitution. That Right to Religious Freedom has been called the "FIRST FREEDOM" in the American tradition for good reason. It is about much more than a freedom to worship.
If this Mandate is not rescinded, it would require all employers, including Catholic and other religious employers, to cover sterilization, abortion inducing drugs, and contraception in their health care plans or face the boot of fines and penalties. The alleged "exemption" offered for "religious employers" is a fraud. It would limit the great outreaches of our Church by requiring us to limit whom we serve and who does the serving. 
The fines and penalties imposed upon our Church for noncompliance - and we cannot and will not comply - could have the practical result of closing many outreaches, ministries and institutions of care and compassion.  This HHS Mandate not only injures the Church and religious institutions it injures American society. It harms the common good.

The Document on Religious Liberty promulgated by the Second Vatican Council affirms the proper understanding of Religious Freedom in the teaching of the Catholic Church. Its importance has been reaffirmed and re-emphasized repeatedly in the face of this unconstitutional mandate issued by Health and Human Services in the implementation of the Affordable care Act (aka "Obamacare").
This line from the ducument is a quick summary, "The right to religious freedom must be recognized in the juridical order and sanctioned as a civil right." (DH #422) As Catholic citizens we affirm that Positive law must reflect the Natural Law. This HHS Mandate is an unjust law because it violates civil rights and denies the Natural Law Human Right to Religious Freedom. 
It is interesting that the HHS mandate came one day after Pope Benedict XVI addressed a group of US Bishops during their 2012 ad limina visit to Rome. He warned them of the growth of radical secularism in the United States and the accompanying threats to the fundamental Right to Religious Freedom so integral to the American experiment in ordered liberty. 
A robust understanding of religious freedom is a vital part of the understanding of freedom upon which the American founders built this Nation. It is also included in their insistence that there are inalienable rights, endowed upon us all by a Creator, which cannot be taken away by any civil government. The American founders fled religious liberty violations in their own native lands. 
With this HHS Mandate, the Federal Government of the United States is trying to force the Catholic Church, other Christians, and other people of faith to act against deeply held religious convictions and violate conscience. Our claim that such an edict is an unjust law is rooted in the western understanding of the nature of law itself. The HHS mandate is no law at all and must be resisted if it is not rescinded. The results of this Presidential election will determine what we must do. 
A heroic priest friend offered us the following excerpt from one of our heroes, Edith Stein - St Theresa Benedicta of the Cross - over this past weekend. These compelling words were contained within a letter she wrote to Pope Pius XI on April 21, 1933 asking him to take up a position against the Jewish persecution by the Nazi government:
"All of us who are faithful children of the Church and who have carefully examined the situation in Germany fear that public estimation for the Church will suffer gravely if the silence continues any longer.  We are convinced that this silence will, in the long run, not be able to buy peace from the present German government." 
"The conflict against Catholicism will, for the time being, continue in a quiet and less brutal way than the conflict against Judaism, but it will be no less systematic.  Before long, no Catholic will occupy a government position in Germany unless he accepts the new policies unconditionally" (Source:  The Stein Sisters, p. 69, quoting  Der Pilger: Bistumblatt der Diosese Speyer 8 (February 23, 2003).)
Edith Stein, St Theresa Benedicta of the Cross, presents a model of heroic resistance and virtue. She sought to bring the light of truth into the darkness of a regime promoting a culture of death and institutionalizing a disdain for human dignity and denial of fundamental human rights. She underscores that we cannot remain silentwhen confronted by the threats we currently face.  
We certainly hope for results from this US election which will give us the time we need to slow the cultural decline in this Nation. Our task is to build a culture of life and civilization of love on a firm foundation of true and authentic freedom. This will serve the common good of all.
The wise sage of the Old Testament Book of Ecclesiastes reminded us, "There is an appointed time for everything, and a time for every affair under the heavens." For Faithful Catholic Citizens, this is a time to pray, a time to vote, and a time to get to work. 
---
Copyright 2016 - Distributed by THE CALIFORNIA NETWORK
Pope Francis Prayer Intentions for May 2016
Universal:
Respect for Women: That in every country of the world, women may be honored and respected and that their essential contribution to society may be highly esteemed.
Evangelization:
Holy Rosary: That families, communities, and groups may pray the Holy Rosary for evangelization and peace.

By Kenya Sinclair (CALIFORNIA NETWORK)
As American steel production falters, China has begun efforts to dump its excess steel at slashed prices. LOS ANGELES, CA (Catholic Online) - According to Thomas J. Gibson, president and CEO of the American Iron and Steel Institute, and Chuck Schmitt, president of SSAB ... continue reading
---

By Catholic Online (NEWS CONSORTIUM)
Chaos erupted as the US House of Representatives refused to pass an amendment meant to strip away religious freedom and protections for religious contractors and those who work with the federal government. LOS ANGELES, CA (Catholic Online) - When House Democrats ... continue reading
---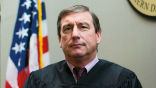 By David Drudge (CALIFORNIA NETWORK)
An angry federal judge has ordered Justice Department attorneys to take annual ethics classes for lying. The lies told by Justice Department attorneys tricked 26 states into filing a lawsuit against the administration. LOS ANGELES, CA (California Network) - U.S. ... continue reading
---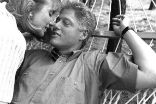 By David Drudge (CALIFORNIA NETWORK)
As Hillary Clinton declares herself the presumptive nominee of the Democratic party amid the cheers of millions of millennial supporters, few people seem to remember that her husband, Bill Clinton, is an accused serial rapist. And far from being a supporter of women' ... continue reading
---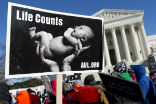 By Marshall Connolly (CALIFORNIA NETWORK)
Oklahoma has outlawed abortion! The state legislature has passed a bill that would criminalize the procedure, except to save the life of the mother. The bill will now go to the governor for signing. LOS ANGELES, CA (Catholic Online) - The final decision will be up to ... continue reading
---

By Kenya Sinclair (CALIFORNIA NETWORK)
Former Massachusetts governor and former Republican presidential nominee Mitt Romney has announced plans to halt all recruitment for a third-party presidential campaign. LOS ANGELES, CA (Catholic Online) - According to Yahoo! News, Romney initially attempted to recruit ... continue reading
---
By Kenya Sinclair (CALIFORNIA NETWORK)
Street artist Shepard Fairey, who created the iconic "Obama Hope" poster, has jumped on board the Bernie Sanders train and claims US President Barack Obama did not meet expectations. LOS ANGELES, CA (Catholic Online) - According to Info Wars, Fairley stated Obama went ... continue reading
---
By David Drudge (CALIFORNIA NETWORK)
It's super unlikely that the Sanders campaign can win the Democratic nomination, short of any deus ex machina event, but that doesn't mean he plans to quit. In fact, Sanders is just getting started. LOS ANGELES, CA (California Network) - Last night, Hillary Clinton ... continue reading
---

By Kenya Sinclair (CALIFORNIA NETWORK)
School is nearly out and summer is upon us. Students and the unemployed will be hired for summer jobs while vacationers spur the economy. Everyone is hiring and the Obama administration is doing its part as well, with a budget of $21 million to create jobs nationwide ... continue reading
---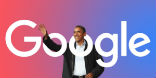 By Marshall Connolly (CALIFORNIA NETWORK)
White House visitor logs can reveal who has the most access to the president. A new project that examines these logs reveals that Obama's favorite visitor is Google. LOS ANGELES, CA (California Network) - Google is a regular visitor to the White House, and has been to ... continue reading
---
All Politics & Policy News