If the candidate supports policies that contradict faith and morals, he is unacceptable
Catholics are told that their voting must be guided by their consciences, but consciences must be formed, and that is part of the pastoral responsibility of the Church. It would appear that the government now wants the Church to abdicate that responsibility as well.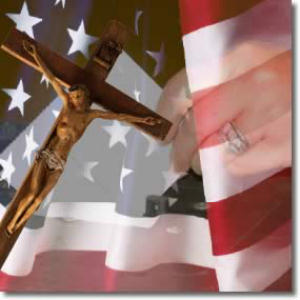 Highlights
Catholic Online (www.catholic.org)
11/3/2012 (3 years ago)
Published in Politics & Policy
Keywords: Catholic Vote, Dr. Frederick Liewehr, Catholic conscience, Romney, Ryan, Obama, Biden, HHS Mandate, Religious Liberty, Pro-Life, Pro-Marriage, Campaign 2012
---
RICHMOND VA (Catholic Online) - "Congress shall make no law respecting an establishment of religion, or prohibiting the free exercise thereof; or abridging the freedom of speech, or of the press; or the right of the people peaceably to assemble, and to petition the Government for a redress of grievances."  (U.S. Constitution - Amendment 1)
An unparalleled threat has emerged in America -an attack by the government on our religious freedoms. Most readers will be familiar with the announcement by the Secretary of HHS, self-described "Catholic" Kathleen Sebelius, that in implementing Obama care she would require most health-insurance plans to include in the preventive services they cover all FDA-approved forms of contraception - including contraceptives such as Ella that can operate as abortifacients - as well as sterilizations. This HHS ruling will permit the HHS bureaucracy to establish exemptions from this mandate only for "religious employers" that pass a three-fold litmus test. First, the organization's purpose must be the "inculcation of religious values;" second, it must "primarily employ(s) persons who share the religious tenets of the organization;" and third, it must "serve(s) primarily persons who share the religious tenets of the organization."
As the head of Catholic Charities USA observed, "the ministry of Jesus Christ himself" would not qualify for the exemption. Whether even the Church herself will qualify is questionable, but certainly Catholic Charities, Catholic Relief Services, Catholic hospitals, food banks, homeless shelters, schools, and even many Church offices will not. Most certainly Catholic business owners who conduct their businesses in accordance with their religious beliefs will be forced to provide these services. Cardinal Daniel N. DiNardo, Archbishop of Galveston-Houston and chairman of the USCCB Committee on Pro-Life Activities, points out that this mandate will essentially require Catholic institutions either to virtually abandon their humanitarian mission or to become criminals: "Under the new rule our institutions would be free to act in accord with Catholic teaching on life and procreation only if they were to stop hiring and serving non-Catholics. Could the federal government possibly intend to pressure Catholic institutions to cease providing health care, education and charitable services to the general public? Health care reform should expand access to basic health care for all, not undermine that goal."
The response from the Obama Administration came from Vice President Biden during his debate with Congressman and Vice Presidential Candidate Paul Ryan. Toward the end of the debate, the candidates were asked to discuss "what role your religion has played in your own personal views on abortion." Congressman Ryan pointed out that the Obama administration through the Sebelius ruling is using Obamacare to assault our religious liberties: "They're infringing upon our first freedom, the freedom of religion, by infringing on Catholic charities, Catholic churches, Catholic hospitals."  Vice President Biden answered, ""With regard to the assault on the Catholic church, let me make it absolutely clear, no religious institution, Catholic or otherwise, including Catholic Social Services, Georgetown Hospital, Mercy Hospital, any hospital, none has to either refer contraception, none has to pay for contraception, none has to be a vehicle to get contraception in any insurance policy they provide. That is a fact."
The problem, of course, is that it is NOT a fact. His statement was completely untrue. In reality, the so-called "accommodation", to which Biden was possibly referring, the Advance Notice of Proposed Rulemaking ,  77 Fed. Reg. 16501 (March 21, 2012), in no way changes the obligation of Catholic agencies "to pay for contraception" and "to be a vehicle to get contraception." Catholics will still have to serve as a "vehicle", because they will still have to provide their employees with health coverage that will still have to include sterilization, contraception, and abortifacients. They will have to pay for these things because the premiums that the organizations (and their employees) are required to pay for these services will be used. 
Another dangerous approach is the attempt to stifle what can be said from the pulpit. The American Freedom Law Center has just asked the Supreme Court to review a decision by the 6th Circuit Court to uphold section 168.931(1)(e) of the Michigan Compiled Laws (MCL), which states, "A priest, pastor, curate, or other officer of a religious society shall not for the purpose of influencing a voter at an election, impose or threaten to impose upon the voter a penalty of excommunication, dismissal, or expulsion, or command or advise the voter, under pain of religious disapproval.  Anyone who violates this statute "is guilty of a misdemeanor." The case is based on the conviction of one Pastor Yuille who is the pastor of The Bible Church located in Ypsilanti, Michigan.  Patror Yuille is the National Director of the National Black Pro-Life Congress, the former Chairman of the Michigan Black Republican Council of Southern Michigan, and the host of Joshua's Trail, a Christian radio talk show.
According to the brief  filed by the AFLC, "Pastor Yuille believes, professes, and advises that abortion and gay marriage are gravely immoral and contrary to God's Word.  Consequently, pursuant to his sincerely held Christian beliefs, Pastor Yuille believes, professes, and advises that it is a grave sin for a politician to support abortion and gay marriage and that it is a grave sin for Christian to knowingly vote for a politician that publicly supports abortion and gay marriage"."Pastor Yuille believes, professes, and advises that when a Christian knowingly votes for a politician who publicly supports abortion and gay marriage, the voter becomes a partner in the sin and his or her soul is in danger of eternal damnation.  As a result, the voter is separating himself or herself from the body of Christ." How different is that from the Catholic point of view?
In the USCCB's guide for voters we read, "A Catholic cannot vote for a candidate who takes a position in favor of an intrinsic evil, such as abortion or racism, if the voter's intent is to support that position. In such cases a Catholic would be guilty of formal cooperation in grave evil. " More succinctly, the Sacred Congregation for the Doctrine of the Faith's "Doctrinal Note On some questions regarding the participation of Catholics in political life, 2002" states: "[A] well-formed Christian conscience does not permit one to vote for a political program or an individual law which contradicts the fundamental contents of faith and morals" (n.4). Thus the faithful cannot vote for "programs or individuals" advocating abortion, euthanasia, contraception, homosexual unions, and so forth. Catholics are told that their voting must be guided by their consciences, but consciences must be formed, and that is part of the pastoral responsibility of the Church. It would appear that the government now wants the Church to abdicate that responsibility as well.
Countless other attacks on Christian values are being waged daily, and "hate crimes" legislation that would categorize any speech or writing that opposes the social agenda of the far left is another salient example. The exact definition of a "hate crime" varies from state to state, but is based, at least in part, on the defendant's belief regarding a particular status of the victim. In other words, the crime is your thought. The absurdity of this should be obvious on the surface, due to the impossibility of determining what the thoughts of the accused are or were, and to the incredible notion that people should be punished for their thoughts. In general, laws have always proscribed behaviors, and punished criminals for committing "crimes", which are in effect those proscribed behaviors. Only in novels such as 1984 do we find thought control and punishment for deviating from the party line - at least until now.
Sadly, we live in an increasingly post-Christian society. The American Religious Identity Survey  shows that Americans who identified themselves as Christians declined from 86% to 76% between 1990 and 2008, and that all denominations were declining. The survey summarized the results by saying, "The challenge to Christianity in the U.S. does not come from other religions but rather from a rejection of all forms of organized religion." A more recent Pew survey found that in the last five years, adults indicating no religious affiliation have increased from just over 15% to just under 20%, which includes more than 13 million self-described atheists and agnostics (nearly 6% of the U.S. public), as well as nearly 33 million people who say they have no particular religious affiliation (14%). Indeed, the ARIS survey indicated that the fastest growing "religion" in the US is witchcraft.
What should our response as Christians be to these developments? As responsible citizens in a still free society, we have a profound responsibility to VOTE. We do not have to sit idly by and watch a very dedicated but still small number of radical leftists "fundamentally transform" America into an atheistic, secularist society. We must first weed out the candidates who are disqualified. The question, "I do not agree with your pro-choice position, but how do you stand on health care" is specious. If the candidate supports policies that contradict faith and morals, he is unacceptable. If he says he personally supports the right to life but votes for pro-choice legislation he is being duplicitous and cannot have it both ways. Politicians are known by their actions, not their words. That is not to say that one cannot have a conversion, and change his ways. Fortunately the Holy Spirit can work in any and all of us, and we are called to sincere repentance and amendment of our ways. However, absent a genuine change in heart and actions to support it, a rationale for continuing evil policies is unacceptable.
Parties are important as well. The idea of a politician belonging to a party whose platform contains intrinsically evil components being a good choice is also untenable. If he is opposed to the party platform, why is he running as a member of that party? Consider the consequences if the party whose platform he ostensibly rejects comes to power.Above all, get out and vote on Tuesday. This election is probably the most important of our lives. For perhaps the first time in history we have a clear moral choice between the candidates and their parties. The changes in America are already taking place, and will go unfettered if they are not stopped on Tuesday. Think long and hard about the "Brave New World" that we are witnessing every day, and realize that this is the last chance you will have to determine its direction.
----------
Dr. Frederick Liewehr is an endodontist who teaches and works in private practice. He converted from Protestantism to Catholicism in 1983, having been drawn ineluctably to Christ's Church by the light of Truth. He is a member of St. Benedict parish in Richmond, a Fourth Degree Knight of Columbus and a Cooperator of Opus Dei.

---
Copyright 2016 - Distributed by THE CALIFORNIA NETWORK
Pope Francis Prayer Intentions for May 2016
Universal:
Respect for Women: That in every country of the world, women may be honored and respected and that their essential contribution to society may be highly esteemed.
Evangelization:
Holy Rosary: That families, communities, and groups may pray the Holy Rosary for evangelization and peace.

By Kenya Sinclair (CALIFORNIA NETWORK)
The Alabama Supreme Court has made a decision many same-sex couples have been hoping for: The state of Alabama now recognizes same-sex adoptions. LOS ANGELES, CA (Catholic Online) - It all began when a lesbian woman demanded visitation rights for the three children she ... continue reading
---

By Kenya Sinclair (CALIFORNIA NETWORK)
Hillary Clinton continues to dodge questions concerning the family's relationship with Goldman Sachs. LOS ANGELES, CA (Catholic Online) - According to <a ... continue reading
---

By Kenya Sinclair (CALIFORNIA NETWORK)
Personal privacy is one of the greatest rights any citizen of the free world enjoys but soon the Federal Bureau of Investigation may have legal access to everything from passwords and personal emails to banking information and search history - all without your ... continue reading
---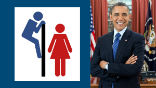 By David Drudge (CALIFORNIA NETWORK)
Eleven states are challenging the Obama edict that schools should allow kids to use whatever bathroom they choose, regardless of their gender. Obama issued the edict last week as a means of joining the "transgender" bandwagon that is sweeping the nation. Unfortunately, ... continue reading
---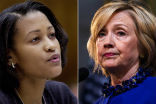 By David Drudge (CALIFORNIA NETWORK)
Hillary Clinton's former chief of staff from the State Department, Cheryl Mills, has asked a court to shield her from conservatives who are seeking the transcripts and recordings of her deposition scheduled for Friday. Mills is worried she will be taken out of context ... continue reading
---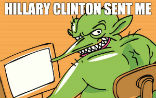 By Marshall Connolly (CALIFORNIA NETWORK)
The next time you encounter an internet troll, be warned, he could be getting paid to fan the flames, or to douse your conversation. A new study our of Harvard reveals that China is using an army of 448 million fake troll accounts to influence public opinion. And China ... continue reading
---

By David Drudge (CALIFORNIA NETWORK)
The State Department Inspector General has ruled that Hillary Clinton broke department rules for using a private email server and for deleting emails she sent and received during her tenure. The report was released on Capitol Hill today. LOS ANGELES, CA (California ... continue reading
---

By Kenya Sinclair (CALIFORNIA NETWORK)
The United States provides 33 percent of the world's arms such as fighter jet aircraft, tanks and more - so which countries are buying? LOS ANGELES, CA (Catholic Online) - According to the Defense Security Cooperation Agency, the number one country purchasing ... continue reading
---

By Kenya Sinclair (CALIFORNIA NETWORK)
With many Senate Democrats calling for a faster processing, the Obama Administration and U.S. Citizenship and Immigration Services (CIS) have drastically increased the number of Syrian refugees admitted into the United States. LOS ANGELES, CA (Catholic Online) - ... continue reading
---

By David Drudge (CALIFORNIA NETWORK)
The FBI is investigating Virginia Gov. Terry McAuliffe on the grounds that he accepted illegal campaign contributions. There is overlap between his donors and donors to the Clinton campaign. Investigators have discovered that a Chinese politician made a particularly ... continue reading
---
All Politics & Policy News