Guest Opinion: A New Campaign Low. Presidential Character and the Lena Dunham Advertisement
---
It is a true landmark in the sordid history of political advertising for its epic lack of taste and insensitivity
A man's character is the sum of his actions over time, so you intrinsically know a person of good character when you encounter one. Who could have had any doubt about Bl. Mother Theresa's character? One can "smell" good character, or perhaps I should say, one can smell bad character.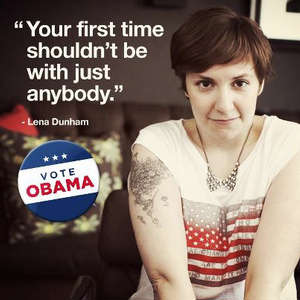 P>RICHMOND, VA (Catholic Online) - On Thursday, October 25, 2012, the Obama campaign released a startling video "starring" a 26-year old tattooed actress named Lena Dunham (who ironically has the same last name as Obama's mother), which attempts to convince young women who are first-time voters that they should vote for Obama through the use of an obscene metaphor that likens that experience to losing their virginity. It is a true landmark in the sordid history of political advertising for its epic lack of taste and insensitivity to the fact that not everyone in this country agrees with the hedonistic and profane agenda of the far Left or believes that they and their children should be assaulted by indecent, suggestive "soft" pornography masquerading as political advertisements.
The approval of this ad by the President, aside from demonstrating a wholesale lack of taste and judgment, would appear to reflect significantly upon his character. The episode harkens back to the Clinton scandal, where Clinton claimed that his conduct with Monica Lewinsky did not constitute "sexual relations" as defined in the Deposition Exhibit 1, a semantic ploy similar to his famous, "That depends upon what your definition of "is" is." Despite the infamous stained dress and testimonies, he was acquitted of perjury in a politically motivated action by the Senate (every single Democrat voted to acquit), though later was held in civil contempt of court, fined $90,000 for giving false testimony, and  had his law license suspended both in Arkansas and by the Supreme Court.
This egregious behavior, however, was excused by his supporters because the economy at the time was doing well (though I do not remember Clinton "blaming" that on his inheritance from a Bush, as Obama continues to do), and "It's the economy, stupid" was their rallying cry. Those who objected, as Rush Limbaugh did, "Character matters; leadership descends from character ", were paid little mind. Unfortunately, Clinton's acquittal by the Senate was taken by the American people in general as a sanction of his actions rather than as a partisan and illegitimate decision.
So what is character anyway? There is a philosophical discussion in the Catholic Encyclopedia here  for those who wish to explore the subject in greater detail, but the short answer is, character is the "expression of the personality of a human being . that . reveals itself in his conduct." The behavior of any human being is the result of a complex interaction of factors, some of which he was born with and some of which were acquired, the nature-nurture duality, that have impacted him from birth until the present. Taken together these behaviors constitute his character, or at least the visible manifestation of it.
Man has free will, a gift from God, and the "freedom   is the power, rooted in reason and will, to act or not to act, to do this or that, and so to perform deliberate actions on one's own responsibility. By free will one shapes one's own life. Human freedom is a force for growth and maturity in truth and goodness; it attains its perfection when directed toward God, our beatitude". (CCC 1731) However, this freedom is not always used as a force for growth and maturity. "Man's freedom is limited and fallible. In fact, man failed. He freely sinned. By refusing God's plan of love, he deceived himself and became a slave to sin. This first alienation engendered a multitude of others. From its outset, human history attests the wretchedness and oppression born of the human heart in consequence of the abuse of freedom." (CCC 1739). Man's will is simply the faculty of choice, and thus the correct use of his freedom.
Character, in turn, has been defined as "a completely fashioned will", or "natural temperament completely fashioned by the will."  As a person grows and matures, the faculty of reason is awakened. He begins to reflect on his choices and the outcomes of those choices, and by the deliberate choice against evil impulses he gradually develops self control. It is by exercising this self control that he develops moral character, which is the sum total of all those acts of self control.
It is a sad fact that in our "post Christian" society, self control is rarely touted as a virtue. In fact, lack of self control is the reason that the Alan Guttmacher Institute says we continue to murder over a million of our children annually. It is the reason why more than 1/3 of the births in this country, and more than half of those to women under the age of 30, are out of wedlock. For those who are concerned by these figures, the President and the Democratic Party suggests contraception, which they intend to force employers who do not agree with their approach, such as Catholic institutions, to pay for. Of course, they also intend to continue legalized abortion and to subsidize Planned Parenthood with tax dollars to provide it. Nowhere in their platform is the subject of "self control" mentioned.
What is wrong with this picture? It is a matter of moral relativity, the "I'm OK, you're OK" syndrome. Politicians are loathe to tell voters that anything they do is wrong, no matter what the obvious consequences are, because they are afraid of losing their votes. Besides that, as Ralph Waldo Emerson said, "The only reward of virtue is virtue", and that is not enough to get them elected. Of course, in the Sermon on the Mount, our Lord said, "Blessed are the clean of heart, for they will see God", but that is not going to get anyone elected, either.
Benjamin Rush, who was one of the Founding Fathers and a signer of the Declaration of Independence, warned that "The only foundation for a useful education in a republic is to be laid in religion. Without this there can be no virtue, and without virtue there can be no liberty". We are seeing very ominous signs in our country, such as the trampling of our religious liberties, the tendency of the Administration to employ obfuscation and falsehoods to cover up its questionable activities, and its use of the vast power of the Federal government to control every aspect of American life, from redefining marriage to micromanaging the amount of water your toilet uses to flush.
Defining "character" is similar to what G.K Chesterton said about virtue: "Virtue is not the absence of vices or the avoidance of moral dangers; virtue is a vivid and separate thing, like pain or a particular smell." In other words, character is something more than simply not being caught in deliberate criminal activities, or being able to claim lack of guilt through the use of semantic tricks. A man's character is the sum of his actions over time, so you intrinsically know a person of good character when you encounter one. Who could have had any doubt about Bl. Mother Theresa's character? One can "smell" good character, or perhaps I should say, one can smell bad character. Watch the video, and see what kind of metaphorical odor you perceive.
Dwight Moody, the founder of Moody Bible Institute, once said that, "Character is what you are in the dark." Perhaps this is something impressionable viewers of Ms Dunham' ad should ponder before they vote.
----------
Dr. Frederick Liewehr is an endodontist who teaches and works in private practice. He converted from Protestantism to Catholicism in 1983, having been drawn ineluctably to Christ's Church by the light of Truth. He is a member of St. Benedict parish in Richmond, a Fourth Degree Knight of Columbus and a Cooperator of Opus Dei.
---
Copyright 2017 - Distributed by THE CALIFORNIA NETWORK
Pope Francis Prayer Intentions for SEPTEMBER 2017
Parishes.
That our parishes, animated by a missionary spirit, may be places where faith is communicated and charity is seen.
---
---
Social media has become a massive industry, raking in tends of billions of dollars annually. More importantly, social media has usurped ... continue reading
---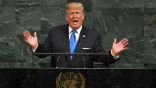 President Trump has addressed the UN, using the opportunity to put North Korea and Iran on notice, and to emphasize that he will advocate ... continue reading
---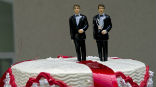 A Colorado baker's fight to maintain his freedom of expression could be the most influential religious freedom decisions of the US Supreme ... continue reading
---
What is the leading cause of non-natural death for people around the world? Is it murder? Terrorism? War? The answer may surprise you. ... continue reading
---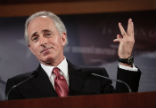 Senator Bob Corker has blasted a sitting president who belongs to his own party, and made remarks that border on sedition. As chairperson ... continue reading
---