President Obama: Homosexual Unions Equivalent to Marriage
---
What occurred on Saturday night is a very, very serious matter. President Obama sent the signal. He will not defend authentic marriage.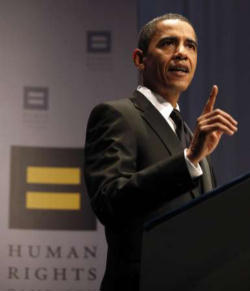 (President Obama at the Human Rights Campaign Banquet) 'I support ensuring that committed gay couples have the same rights and responsibilities afforded to any married couple in this country... I've called on Congress to repeal the so-called Defense of Marriage Act'.
WASHINGTON, D.C. (Catholic Online) - The President stood confident at the podium when he addressed a crowd of nearly ecstatic fans Saturday night, Oct. 10, 2009. He promised those assembled for the Banquet of the "Human Rights Campaign", the leading homosexual activist organization in the Nation: "You will see a time in which we as a nation finally recognize relationships between two men or two women as just as real and admirable as relationships between a man and a woman."
Lest anyone be confused concerning the meaning of his words here is another excerpt: "... I support ensuring that committed gay couples have the same rights and responsibilities afforded to any married couple in this country. I believe strongly in stopping laws designed to take rights away and passing laws that extend equal rights to gay couples. I've required all agencies in the federal government to extend as many federal benefits as possible to LGBT families as the current law allows. And I've called on Congress to repeal the so-called Defense of Marriage Act and to pass the Domestic Partners Benefits and Obligations Act. And we must all stand together against divisive and deceptive efforts to feed people's lingering fears for political and ideological gain."
Tony Perkins, President of the "Family Research Council", and a leading Evangelical Protestant voice, in an article entitled "Homosexual Activists Go GaGa for Obama", described the implications of the speech in these words: "One thing was clear from Obama's speech -- his goal (like that of homosexual activists) is not simply equal legal rights. It is, rather, to overturn millennia of moral teaching that has acknowledged the harms of homosexual conduct and the unique benefits of marriage between a man and a woman. He dismissed those values as "outworn arguments and old attitudes," while decrying the grassroots campaigns to defend marriage as "divisive and deceptive efforts to feed people's lingering fears for political and ideological gain. In other words, if you hold to traditional values, the ultimate goal is simple -- to silence you. President Obama told HRC, "[D]o not doubt the direction we are heading and the destination we will reach." That's a warning the American people should heed."
I write as a Catholic Christian to a mostly Catholic readership. Let's be clear. The Catholic Church will not change its position on the nature of authentic marriage because it cannot. Truth is not up for grabs. However, after Saturday night, the efforts through legislation and the courts to undermine authentic marriage by expanding its definition to enforce a "legal equivalency" for homosexual partnerships have now taken a quantum leap forward. The leading voice for this Cultural Revolution is now President Barack Obama. Anyone who dares to question whether such a legal equivalency serves the common good were called "divisive and deceptive."
That, of course, includes Catholics who really believe what the Magisterium (teaching office) of the Catholic Church teaches. By insisting that marriage remain what it has always been, we now stand in a precarious place in this Nation we love. Among the clearest summaries of the teaching of our Church was that which was set forth by then Cardinal Joseph Ratzinger (now Pope Benedict XI) in the "Letter to the Bishops of the Catholic Church on the Pastoral Care of Homosexual Persons" promulgated in 1986. Here are just a few of the clearly stated insights:
"The Church, obedient to the Lord who founded her and gave to her the sacramental life, celebrates the divine plan of the loving and life-giving union of men and women in the sacrament of marriage. It is only in the marital relationship that the use of the sexual faculty can be morally good. A person engaging in homosexual behavior therefore acts immorally."
"To choose someone of the same sex for one's sexual activity is to annul the rich symbolism and meaning, not to mention the goals, of the Creator's sexual design. Homosexual activity is not a complementary union, able to transmit life; and so it thwarts the call to a life of that form of self-giving which the Gospel says is the essence of Christian living. This does not mean that homosexual persons are not often generous and giving of themselves; but when they engage in homosexual activity they confirm within themselves a disordered sexual inclination which is essentially self-indulgent".
"As in every moral disorder, homosexual activity prevents one's own fulfillment and happiness by acting contrary to the creative wisdom of God. The Church, in rejecting erroneous opinions regarding homosexuality, does not limit but rather defends personal freedom and dignity realistically and authentically understood."
What is clear is that faithful Catholics cannot accept the undermining of authentic marriage. Homosexual sexual acts, even if engaged in with one partner for a long time, are not the equivalent of a marriage, no matter what any court or legislature says. The reason that marriage - and the family founded upon it - has become the foundation of civil societies across ethnic, geographical, religious and racial communities is because it is an institution revealed by the Natural Law. It is not some social construct which can be discarded, redefined or ever replaced. Further, the legal and policy effort of the "Human Rights Campaign" to equate how one engages in non-marital sexual acts with a member of the same sex to being a member of a particular race, or gender (thereby making practicing homosexuals a "protected class" for civil rights purposes) is legally and socially dangerous. One is a status; the other involves a behavior and a lifestyle.
Though disputed, some maintain that same sex attraction is a genetic predisposition. Even if it were the case, that should not give homosexual practice a "civil rights" status. Should we then give other disordered appetites civil rights status? Certainly, those who engage in a homosexual lifestyle should be treated with the human dignity that they deserve and not be discriminated against. However, that is because they are human not because of their sexual behavior. Homosexual sexual acts are simply homosexual sexual acts. Our bodies do not lie, they speak the language written within their constitution and confirmed in the Natural Law which binds us all.
Marriage between a man and a woman, intended for life, open to children - and the family founded upon it - is not some "antiquated" institution. It is the first society, first government, first school, first economy, first church and first mediating institution of civil society. Marriage and family ground our organizing vision of the broader society and inform our philosophy of governance. That includes the proper application of the place of the principle of subsidiarity, deferring to the family first. Strong marriages and the families founded upon them pave the path to a future of true human and relational progress, human flourishing and a healthy and happy civil society. Using the Police Power of the State to force our entire society to accept some legal equivalency between homosexual relationships and marriage, or face the brunt of the police power of the State, will not lead to a freer society or serve the common good.
Marriage has been given a privileged and protected legal and social status for a good reason, because it does serve the common good. It is the primary civilizing institution, constituted for the bearing and caring of children in an environment wherein they can best be nurtured, loved, socialized, schooled in the virtues and prepared for life in broader communities. Marriage has long been accepted as having been revealed in the Natural Law, which is knowable by all men and women through the exercise of reason. Its recognition as an institution crosses cultures and spans time.
Yes, religious traditions, including my own, build upon the Natural Law through specific revelation. However, to call the insistence upon protecting marriage as between a man and a woman simply a "religious" position is a ploy. It is sophistry. It is simply a way of avoiding the real issues. Sadly, some Christians, by using the term "traditional" marriage play right into this continuing effort. You see, if our position on marriage is simply "religious", well, in this current "dictatorship of relativism" (a phrase astutely coined by Pope Benedict XVI) then it must be kept "private", and we need to keep our "opinions" and practices within our religious ghettos - we have no "right" to propose that it should be reflected in the positive law of the Nation.
What occurred on Saturday night is a very, very serious matter. President Obama has sent the signal. He will not defend marriage. Instead he will champion the Homosexual Equivalency movement.

---
Copyright 2017 - Distributed by THE CALIFORNIA NETWORK
Pope Francis Prayer Intentions for SEPTEMBER 2017
Parishes.
That our parishes, animated by a missionary spirit, may be places where faith is communicated and charity is seen.
---
---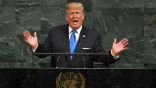 President Trump has addressed the UN, using the opportunity to put North Korea and Iran on notice, and to emphasize that he will advocate ... continue reading
---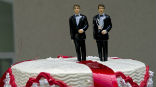 A Colorado baker's fight to maintain his freedom of expression could be the most influential religious freedom decisions of the US Supreme ... continue reading
---
What is the leading cause of non-natural death for people around the world? Is it murder? Terrorism? War? The answer may surprise you. ... continue reading
---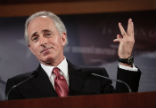 Senator Bob Corker has blasted a sitting president who belongs to his own party, and made remarks that border on sedition. As chairperson ... continue reading
---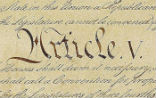 Americans are fed up with the poor job Congress is doing. Many are calling for change, but how can Congress be reformed when everything ... continue reading
---