---
The 44th President of the United States and our first African American President Barrack Obama will speak to the Nation on a "New Birth of Freedom". What does it mean?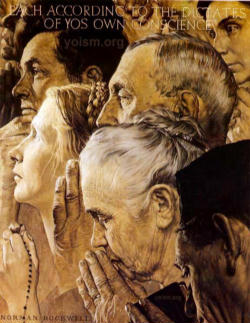 President Obama the Right to Life is the first right, without which there can be no other rights. The Freedom to be born is the First Freedom. Rise to this moment in history and protect our first neighbors, children in the first home of the whole human race, their mother's womb.
CHESAPEAKE, Va. (Catholic Online) - On January 20, 2009 President Elect Barrack Obama will be sworn in to Office as the 44th President of the United States of America. There is no doubt that this is an historic moment. Given his gift for oratory, I know that the new President will give an inspiring Inaugural address.The question is, what does it really mean?

The speech is being delivered just days before the 200th anniversary of the birth of another politician from Illinois for whom the new President has expressed great admiration, Abraham Lincoln. The new President will take the oath of office swearing to uphold the constitution by placing his hand on Lincoln's Bible. The Inaugural Committee has announced that the theme of the Inaugural Address - and the entire Inauguration - will be drawn from Lincoln's famous Gettysburg Address. The 44th President of the United States and our first African American President, Barrack Obama will speak to the Nation on a "New Birth of Freedom". He will draw the phrase from these words of Abraham Lincoln:

"The brave men, living and dead, who struggled here, have consecrated it, far above our poor power to add or detract. The world will little note, nor long remember what we say here, but it can never forget what they did here. It is for us the living, rather, to be dedicated here to the unfinished work which they who fought here have thus far so nobly advanced. It is rather for us to be here dedicated to the great task remaining before us -- that from these honored dead we take increased devotion to that cause for which they gave the last full measure of devotion -- that we here highly resolve that these dead shall not have died in vain -- that this nation, under God, shall have a new birth of freedom -- and that government of the people, by the people, for the people, shall not perish from the earth."

Years ago I served as an advisor to a Presidential campaign where I proposed that the candidate use this "New Birth of Freedom" theme. I suggested that Americans would rise to the challenge of continuing the "unfinished work" of freedom. There is no deeper longing in the human heart than the yearning to be truly free. However, there is a struggle being waged over the meaning of Freedom and that struggle will define this new President and the next chapter of this Nation's history.

Shortly after Joseph Cardinal Ratzinger was installed as Pope Benedict XVI he warned of a mistaken notion of freedom he called "anarchic freedom". He echoed what the late Servant of God John Paul II referred to as a "counterfeit" notion of freedom as a right to do whatever once chooses. In his encyclical letter "The Gospel of Life", he also warned of the "death of true freedom". According to Pope Benedict this was John Paul II's mission, "...when, in face of all attempts, apparently benevolent, in the face of erroneous interpretations of freedom, he underlined in an unequivocal way the inviolability of the human being, the inviolability of human life, from its conception until natural death." Pope Benedict recently opined concerning legal abortion and creeping euthanasia: "The freedom to kill is not true freedom, but a tyranny that reduces the human being to slavery."

In his first inaugural address Abraham Lincoln called our Nation to follow the "better angels of our nature." By his second inaugural he had borne the heavy burden of presiding over a people torn apart by internal conflict. He spoke with prophetic clarity concerning the intrinsic evil of slavery: "If we shall suppose that American slavery is one of those offenses which, in the providence of God, must needs come, but which, having continued through His appointed time, He now wills to remove, and that He gives to both North and South this terrible war as the woe due to those by whom the offense came, shall we discern therein any departure from those divine attributes which the believers in a living God always ascribe to Him? Fondly do we hope, fervently do we pray, that this mighty scourge of war may speedily pass away. Yet, if God wills that it continue until all the wealth piled by the bondsman's two hundred and fifty years of unrequited toil shall be sunk, and until every drop of blood drawn with the lash shall be paid by another drawn with the sword, as was said three thousand years ago, so still it must be said "the judgments of the Lord are true and righteous altogether."

At the core of the evil of slavery is an evil idea - that any human person can ever be treated as property to be used and disposed of rather than as a gift to be received, protected and respected. There are some "choices" which should never be allowed in a just society. The exercise of true freedom must be directed toward the true and the good or it becomes "anarchic" and "counterfeit". As we now look at the slavery of our past it is clear, the idea that an entire class of persons could be used and abused by those with greater power is reprehensible. Yet, in our own day, such an evil idea is again being called a "right". It is ironic that as we inaugurate our first African American President another class of persons is being subjected to another form of slavery. We have established in our positive law a "right" to kill our children in the first home of the entire human race with every kind of instrument of torture, chemical weapon and induced, forcible eviction. God help us!

We cover our ears and fail to hear the cry of the "poorest of the poor" as Mother Teresa so aptly called these littlest neighbors in the womb. We seek to assuage our collective conscience with the rhetoric of "choice". We allow the Police Power of the State to be used to enforce this new slavery, protecting it as an institution as we did the horror of the slavery of our past.

President Obama, you are aware of the debates between Abraham Lincoln and Steven Douglas over the slavery of their day. During the seventh debate Abraham Lincoln cut right to the chase, addressing his opponents' position on slavery, "...if it is a wrong, he cannot say people have a right to do wrong." President Obama the Right to Life is the first right, without which there can be no other rights. The Freedom to be born is the First Freedom. Rise to this moment in history and protect our first neighbors, children in the first home of the womb. These are the children whom we now operate on through extraordinary breakthroughs in intrauterine surgery, reaching into the womb to save their lives. Killing them through Abortion is wrong and you "cannot say people have a right to do wrong". Medical science has confirmed what our conscience and the Natural Law have told us all along, the child in the womb is our neighbor and it is wrong to kill our neighbor. You told us throughout your campaign to remember that we are our brother and our sister's keeper. Please, imitate your mentor Abraham Lincoln by not just borrowing his poignant phrase but following his courageous example.

Yes, we must be concerned about children outside of the first home of the womb as well. In the wealthiest society in human history it is a scandal that we still allow any of our children to go without food. It is unconscionable that entire families are sometimes frozen in fear while the titans of commerce make "choices" that are more concerned about profit than persons and the common good. We have not properly discharged our obligations in solidarity to those mother's who fear whether they have the resources to care for that child if they bring her to term. However, these wrongs can never justify granting legal protection to the intrinsically evil act of killing our first neighbors at any time for any reason. It is never right to allow a whole class of persons to be at the disposal of another's "choice" to kill them.

As you prepare to make history on January 20, 2009 by giving your Inaugural Address and using the "New Birth of Freedom" theme of Abraham Lincoln this event becomes your moment in history. Freedom is not an abstract concept; it is a good of the human person. Only people can be free. Call us to once again to follow our "better angels" by making room for one another, no matter what age or stage of life we find ourselves in. Inaugural addresses, as demonstrated by Abraham Lincoln, can be about more than soaring rhetoric. They can truly change the course of Nations.That takes true leadership.

President Obama, it is time for a New Birth of freedom for all human persons, including our smallest neighbors in the first home of the whole human race. Give them a "new birth of freedom" and you will live up to the promise of this historic moment.


---
Copyright 2016 - Distributed by THE CALIFORNIA NETWORK
Pope Francis Prayer Intentions for May 2016
Universal:
Respect for Women: That in every country of the world, women may be honored and respected and that their essential contribution to society may be highly esteemed.
Evangelization:
Holy Rosary: That families, communities, and groups may pray the Holy Rosary for evangelization and peace.
---
---
---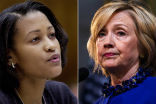 By David Drudge (CALIFORNIA NETWORK)
Hillary Clinton's former chief of staff from the State Department, Cheryl Mills, has asked a court to shield her from conservatives who are seeking the transcripts and recordings of her deposition scheduled for Friday. Mills is worried she will be taken out of context ... continue reading
---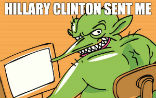 By Marshall Connolly (CALIFORNIA NETWORK)
The next time you encounter an internet troll, be warned, he could be getting paid to fan the flames, or to douse your conversation. A new study our of Harvard reveals that China is using an army of 448 million fake troll accounts to influence public opinion. And China ... continue reading
---

By David Drudge (CALIFORNIA NETWORK)
The State Department Inspector General has ruled that Hillary Clinton broke department rules for using a private email server and for deleting emails she sent and received during her tenure. The report was released on Capitol Hill today. LOS ANGELES, CA (California ... continue reading
---

By Kenya Sinclair (CALIFORNIA NETWORK)
The United States provides 33 percent of the world's arms such as fighter jet aircraft, tanks and more - so which countries are buying? LOS ANGELES, CA (Catholic Online) - According to the Defense Security Cooperation Agency, the number one country purchasing ... continue reading
---

By Kenya Sinclair (CALIFORNIA NETWORK)
With many Senate Democrats calling for a faster processing, the Obama Administration and U.S. Citizenship and Immigration Services (CIS) have drastically increased the number of Syrian refugees admitted into the United States. LOS ANGELES, CA (Catholic Online) - ... continue reading
---

By David Drudge (CALIFORNIA NETWORK)
The FBI is investigating Virginia Gov. Terry McAuliffe on the grounds that he accepted illegal campaign contributions. There is overlap between his donors and donors to the Clinton campaign. Investigators have discovered that a Chinese politician made a particularly ... continue reading
---

By Kenya Sinclair (CALIFORNIA NETWORK)
As American steel production falters, China has begun efforts to dump its excess steel at slashed prices. LOS ANGELES, CA (Catholic Online) - According to Thomas J. Gibson, president and CEO of the American Iron and Steel Institute, and Chuck Schmitt, president of SSAB ... continue reading
---

By Catholic Online (NEWS CONSORTIUM)
Chaos erupted as the US House of Representatives refused to pass an amendment meant to strip away religious freedom and protections for religious contractors and those who work with the federal government. LOS ANGELES, CA (Catholic Online) - When House Democrats ... continue reading
---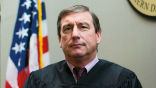 By David Drudge (CALIFORNIA NETWORK)
An angry federal judge has ordered Justice Department attorneys to take annual ethics classes for lying. The lies told by Justice Department attorneys tricked 26 states into filing a lawsuit against the administration. LOS ANGELES, CA (California Network) - U.S. ... continue reading
---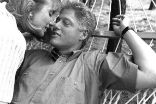 By David Drudge (CALIFORNIA NETWORK)
As Hillary Clinton declares herself the presumptive nominee of the Democratic party amid the cheers of millions of millennial supporters, few people seem to remember that her husband, Bill Clinton, is an accused serial rapist. And far from being a supporter of women' ... continue reading
---
All Politics & Policy News