Two reporters arrested by police for being too slow
Racial unrest over the shooting of an unarmed black teen has turned the St. Louis suburb of Ferguson, Missouri into a war zone.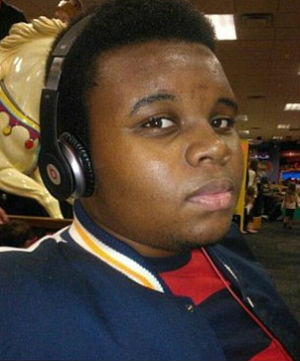 A Facebook photo of Michael Brown, the 18-year-old who was shot and killed by a police officers on August 9.
Highlights
By Catholic Online (NEWS CONSORTIUM)
Catholic Online (www.catholic.org)
8/14/2014 (2 years ago)
Published in U.S.
---
LOS ANGELES, CA (Catholic Online) - An estimated 500 people were out, protesting the death of 18-year-old Michael Brown and ignoring a police issued curfew, facing-off against well armed police officers chanting "Hands up! Don't shoot!"

Violence can't tear apart America: Do your part!

After refusing repeated calls to disperse, the riot police fired tear gas into the crowd to break it up. Those who remained entered into a pitched street battle with police, lobbing Molotov cocktails at camouflaged officers. There were no injuries reported, but at least 18 arrests the Daily Mail reported.


Missouri Governor Jay Nixon canceled all appointments on Wednesday night and said he would visit Ferguson on Thursday.
Also during the August 13 struggle, St. Louis Alderman, Antonio French, was arrested by police for unlawful assembly, after being ordered out of his car and taken into custody. He was released at 7 a.m. the next day.
Earlier on that Wednesday, two journalists were arrested without charges or explanation inside a Ferguson McDonald's after heavily armed SWAT police stormed the fast food restaurant amid rising tensions following the Saturday death of the unarmed teen.
Ryan J. Reilly of the Huffington Post, and Wesley Lowery of the Washington Post were taken into custody after describing the increasing militarization of Ferguson police officers, especially in suburbs that were predominantly black.
The two men described the events on Twitter after they were released, and colleagues posted pictures of their arrest to social media as they occurred. Lowery and Reilly reported that the police told them that they were closing down the McDonald's, which had become a base for reporters assigned to cover the Ferguson issue.
The police requested identification from the two, and eventually arrested them after they lost patience with the reporters who were packing their bags to leave.
Lowery also claimed he was assaulted on his Twitter account.
"Officers slammed me into a fountain soda machine because I was confused about which door they were asking me to walk out of," he wrote.
Following his release, Reilly described events during an interview with MSNBC.
"It was madness," he said. "Originally the swat officers walked through, and I took a couple photos at that time. They talked to the manager... As they decided to leave, they reversed course and decided they were going to shut down the McDonald's and asked everyone to leave, asked us to begin packing up our stuff.
"Evidently I was not moving quickly enough for their liking, at which point I was given a countdown, I was told I had 45 seconds, 30 seconds, pack up all my stuff and leave, at which point the officer in question... held me back, grabbed my things and shoved them into my bag, and basically he then arrested me. He handcuffed me... he used his fingers to put a pressure point on my neck.
"He would not tell me what I was under arrest for... he was in complete SWAT gear," Reilly continued.
"The most frustrating thing... I repeatedly asked over a dozen times for his name or ID number was never given it... The worst part was he slammed my head against the glass purposely on the way out of the McDonald's then sarcastically apologized for it."
"It was just a terrible experience," he continued. "I recognize I'm in sort of a place of privilege here both as a journalist and as a white person frankly, in that evidently the police chief made the decision to not hold us. ... The mentality of the officers was extremely disturbing. They essentially acted as a military force."
---
Copyright 2017 - Distributed by THE CALIFORNIA NETWORK
Pope Francis Prayer Intentions for DECEMBER 2016
Universal:
End to Child-Soldiers: That the scandal of child-soldiers may be eliminated the world over.
Evangelization:
Europe: That the peoples of Europe may rediscover the beauty, goodness, and truth of the Gospel which gives joy and hope to life.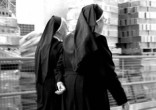 By (CNA/EWTN News)
Sister Madeleine Miller's efforts to substitute teach in a Nebraska public school ran afoul of a century-old law that left her bewildered - and prompted the state legislature to take another look at the law's dark past. Lincoln, NE (CNA/EWTN News) - "I was just ... continue reading
---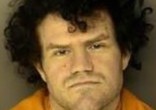 By Kenya Sinclair (CALIFORNIA NETWORK)
Chase Wall, a 33-year-old occult-obsessed meth addict, was arrested after beating his mother, stealing her car and leaving her for dead with a demon's name inscribed on her bloody chest. LOS ANGELES, CA (Catholic Online) - Wall's 66-year-old mother was discovered in a ... continue reading
---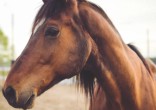 By Kenya Sinclair (CALIFORNIA NETWORK)
Researchers at the Université of Montréal (UdeM) in Canada made an important discovery this year, changing a key element of North American history. LOS ANGELES, CA (Catholic Online) - New research suggests humans first traveled to North America 24,000 ... continue reading
---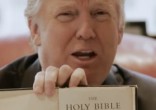 By Kenya Sinclair (CALIFORNIA NETWORK)
Donald Trump will be sworn into office on January 19. At that time, he will have not one but two Bibles - one of which will be pulled from the Library of Congress collection to commemorate the special event. LOS ANGELES, CA (Catholic Online) - Donald Trump will be ... continue reading
---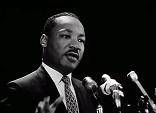 By Deacon Keith Fournier
On January 27, 2017, the annual March for Life will take place once again in Washington, DC. On January 16th we commemorate a great Christian and Human Rights Leader, Dr. Martin Luther King, Jr. He was assassinated in 1968 for defending the fundamental truth of ... continue reading
---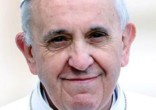 By Kevin Jones (CNA/EWTN News)
The upcoming inauguration of President-elect Donald Trump has raised questions about the future of immigration reform, but the nation's Catholic bishops remain hopeful. Washington D.C. (CNA/EWTN News) - "We also find it important that we engage the present incoming ... continue reading
---
By Nikki Crawford (CALIFORNIA NETWORK)
The Ringling Bros. and Barnum & Baily Circus announced they would be closing up shop for the final time this May after 146 years of bringing magic to families across the country. LOS ANGELES, CA (Catholic Online) - Everyone knows the Ringling Bros. and Barnum & ... continue reading
---

By David Drudge (CALIFORNIA NETWORK)
Atheism and agnosticism gained a boost during Obama's presidency as the number of people claiming no religious affiliation rose during his administration. LOS ANGELES, CA (California Network) - The Pew Research Center has released a report which states, "When it comes ... continue reading
---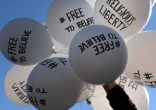 By Kevin J. Jones (CNA/EWTN News)
A Catholic hospital faces an anti-discrimination lawsuit for cancelling a surgery to remove a uterus from a female who identifies as a man. The surgery was meant to treat gender dysphoria. Paterson, NJ (CNA/EWTN News) - "This case involves whether a Catholic hospital ... continue reading
---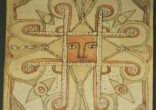 By Adelaide Mena (CNA/EWTN News)
With a recent gift of more than 600 handmade leather manuscripts, the Catholic University of America is now home to one of the most important collections of Ethiopian religious manuscripts in the United States. Washington D.C. (CNA/EWTN News) - The collection includes ... continue reading
---
All U.S. News