The world we live in - Perhaps he should have lied about God?
The Arts & Entertainment Network (A&E) indefinitely suspended Phil Robertson from its popular show, Duck Dynasty, following comments he made based on his life experience, his faith and his opinions. Following Robertson's comments, representatives of the activist homosexual lobby blasted both Robertson and A&E.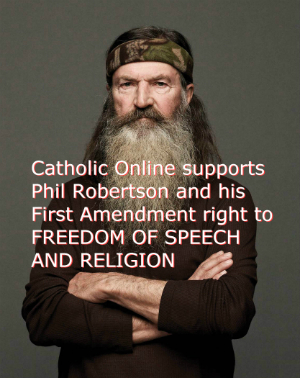 It's Good versus Evil. Where do you stand?
LOS ANGELES, CA (Catholic Online) - Here are the comments that cost Phil Robertson his place on the show. Speaking in the January issue of GQ, Robertson told the magazine:

"It seems like, to me, a vagina-as a man-would be more desirable than a man's anus. That's just me," Robertson told GQ. "I'm just thinking: There's more there! She's got more to offer. I mean, come on, dudes! You know what I'm saying? But hey, sin: It's not logical, my man. It's just not logical."

The reporter asked Robertson what he found sinful, so Robertson explained.

"It seems like, to me, a vagina-as a man-would be more desirable than a man's anus. That's just me," Robertson told the magazine. "I'm just thinking: There's more there! She's got more to offer. I mean, come on, dudes! You know what I'm saying? But hey, sin: It's not logical, my man. It's just not logical . Don't be deceived. Neither the adulterers, the idolaters, the male prostitutes, the homosexual offenders, the greedy, the drunkards, the slanderers, the swindlers-they won't inherit the kingdom of God. Don't deceive yourself. It's not right."

Millions of Americans have tuned in to watch Duck Dynasty on A&E, which has made the show the number 1, most-watched reality series in history. Despite these ratings however, the homosexual lobby, which behaves like a mafia, struck hard at both Robertson and A&E.

GLAAD spokesperson Wilson Cruz said of Robertson's beliefs, "Phil and his family claim to be Christian, but Phil's lies about an entire community fly in the face of what true Christians believe. He clearly knows nothing about gay people or the majority of Louisianans - and Americans - who support legal recognition for loving and committed gay and lesbian couples. Phil's decision to push vile and extreme stereotypes is a stain on A&E and his sponsors who now need to reexamine their ties to someone with such public disdain for LGBT people and families."

Apparently, Robertson isn't free to express his beliefs in his own country anymore.

A&E got the message and discharged Robertson yesterday. Whether it is permanent or not remains to be seen. In response, Phil explained where his views originated and tempered them with Christian love:

"I myself am a product of the 60s; I centered my life around sex, drugs and rock and roll until I hit rock bottom and accepted Jesus as my Savior. My mission today is to go forth and tell people about why I follow Christ and also what the Bible teaches, and part of that teaching is that women and men are meant to be together. However, I would never treat anyone with disrespect just because they are different from me. We are all created by the Almighty and like Him, I love all of humanity. We would all be better off if we loved God and loved each other."

However, the homosexual activist mafia, which is what some within the lobby has become, has little regard for Christian love, faith, or the protections of the First Amendment to the US Constitution.

It is time the homosexual activist lobby be exposed for what it is, a mafia of its own, allied with an extreme agenda that wants to reshape a previously free nation into its own image. It accomplishes this by using the very freedoms that permit it to exist to undermine the country.

It's not Robertson who is intolerant, it's the activist gays.

Robertson's views are not all his own. They're God's. God made the rules, designed the plan for marriage - and He has not changed either. Homosexual behavior is a sin. It is abominable, just as every other form of sexual deviancy is. A worldview, such as the homosexual activist worldview, where people are defined by how they obtain an orgasm, objectifies people and reduces them to sexual objects whose essential identity is based on a singular, unnatural, and repellant act of sexual depravity.

Banded together under an innocuous banner of many colors, sexual deviants have long insisted that their behavior is "normal" and should be "tolerated." Anyone who does not tolerate their deviancy is increasingly labeled as a bigot and marginalized.

In other words, the people calling for tolerance are now, all too often, the most intolerant.

Robertson did not say that homosexuals should be fired from their jobs or that they are "vile and extreme," those words were chosen by the GLAAD rep. It was GLAAD that ordered A&E fire Robertson from his own show.

A&E, terrified of a homosexual activist backlash, complied.

Robertson didn't even offer these views on his own. They were responses to questions in an interview. Should he have lied?

Must we become a society of liars to appease people whose primary motivation in life is to engage in bizarre sexual unions and insist that we all watch as they parade down the street and on television? Will those who do not agree with their lifestyle now be singled out for discrimination?

This is sickness taken to the extreme and adopted in the mainstream. This is Sodom and Gomorrah all over again. This is a classic example of Good versus Evil, God versus the Devil. We need to stop pussyfooting around the issues. It's time for us to go directly at the problem. The kid gloves must come off. It's spiritual warfare, Saint Michael Pray for Us!

Christians still make the majority in this country and perhaps they should stop watching A&E for a while? Stop tuning into Duck Dynasty and see how long the gays alone keep the network in business.

What's that? Gay activists don't watch Duck Dynasty much?

Then what's their problem?!

It's time to upset the tables in the temple. The temple is our nation and it is not only infested with money changers, but with peddlers of smut. They are insistent that they somehow have a right to be there and to foist their products onto our children. Anyone who refuses to transact with them is labeled in the ultimate Orwellian dystopia where language, truth, and reality itself are twisted to permit the deviants their license and the rest of us, disdain.

If you ever doubted that your faith and your country are under attack, let those doubts be cast quickly aside. Today it's Robertson, for the crime of being a classical Christian. Tomorrow, it's YOU.

--

feedbackaetv@aenetworks.com

Please let A&E know how you feel. Also feel free to post your letter to A&E in our comments section below. We want to send a powerful message to all who read this story that YOU, as a faithful Christian, will no longer tolerate being bullied by the Gay Mafia in this country.

You may also send them a letter by snail mail here:

A&E Television Networks, LLC
235 East 45th Street
New York, NY 10017
United States


Please remember to vote with your wallets this Christmas season.


---
Copyright 2016 - Distributed by THE CALIFORNIA NETWORK
Pope Francis Prayer Intentions for May 2016
Universal:
Respect for Women: That in every country of the world, women may be honored and respected and that their essential contribution to society may be highly esteemed.
Evangelization:
Holy Rosary: That families, communities, and groups may pray the Holy Rosary for evangelization and peace.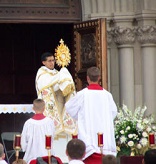 By Deacon Keith Fournier
We have received the Bread of Heaven. Let us choose to become what we consume. These Feasts are not just rituals on a Church calendar. They are invitations to encounter the Lord Jesus Christ, and then offer Him to a world waiting to be born anew. On this Feast of ... continue reading
---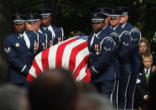 By Deacon Keith Fournier
I live in Chesapeake, a wonderful city in Southeastern Virginia where there are many members of the military. The parish I serve is an example of this. Every day, I witness the many sacrifices which military families make for our Nation. On this Memorial Day, I ... continue reading
---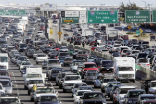 By Marshall Connolly (CALIFORNIA NETWORK)
We have money for perpetual war and can afford generous foreign aid, tax subsidies and cuts for the wealthy, but we cannot find the money to fix a pothole or repair a collapsing bridge. This is the sorry state of affairs U.S. infrastructure is in as we let the nation ... continue reading
---

By Kenya Sinclair (CALIFORNIA NETWORK)
Protesters at Republican presidential candidate Donald Trump's New Mexico rally erupted in violent acts including the attempted stoning of police, glass bottles thrown at mounted units and their horses, burning shirts and more. LOS ANGELES, CA (Catholic Online) - ... continue reading
---

By Kenya Sinclair (CALIFORNIA NETWORK)
Illegal aliens continue to surge into the United States from the Southwest U.S. border, leading the U.S. Customs and Border Protection (CBP) units to announce record-breaking apprehensions in April, 2016. LOS ANGELES, CA (Catholic Online) - According to the U.S. ... continue reading
---

By Marshall Connolly (CALIFORNIA NETWORK)
The arresting officer in the Freddie Gray case, Edward Nero, has been declared "not guilty" by the judge in his criminal trial. Now, the community waits to see if violence will erupt or if the streets will remain quiet. LOS ANGELES, CA (California Network) - Officer ... continue reading
---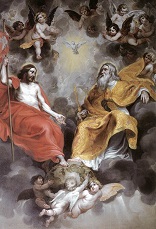 By Deacon Keith Fournier
'The mystery of the Most Holy Trinity is the central mystery of Christian faith and life. It is the mystery of God in himself. It is therefore the source of all the other mysteries of faith, the light that enlightens them. It is the most fundamental and essential ... continue reading
---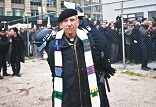 By Fr Frank Pavone
Father Berrigan was a radical figure who sent a total of almost seven years in prison. What many don't realize though is that his activism extended beyond the anti-war movement and into the anti-abortion movement. Believing in what he called a consistent ... continue reading
---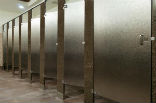 By David Drudge (CALIFORNIA NETWORK)
Under a new law, businesses in New York will be fined if they don't use a person's preferred pronoun when referring to them. This especially becomes a problem when it is understood there are at least 58 possible pronouns with at least five grammatical variations ... continue reading
---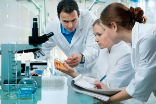 By Marshall Connolly (CALIFORNIA NETWORK)
The Federal Government has discovered the grocery list technology. This unlock apparently occurred recently as the Department of Agriculture sent encouraging, rapid-fire tweets to the public about how to use this remarkable new advancement. LOS ANGELES, CA (California ... continue reading
---
All U.S. News