The early Christians were persecuted for Odium Generis, a political crime against the State. The phrase literally means hatred of the human race
Some Judges have simply aligned with the Cultural Revolutionaries who seek to remake the West. They have now joined with others in the executive and legislative branch in misusing their delegated authority in the United States of America. They pay little attention to the Constitution of the United States. They pay less to the Natural Moral Law which informed it. They have decided they are the new arbiters of what is now to be considered "moral"; the interpreters of what is acceptable and thus the detrminers of what is legal in a culture which has rejected the existence of objective truths by rejecting the very existence of a Natural Moral Law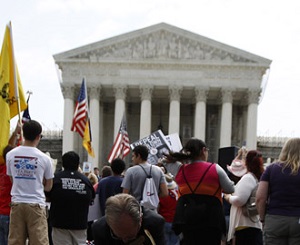 To arrogate something is to make unfounded claims concerning it. These unelected Black Robed arbiters of a new cultural order now claim that they are the source of law, not the interpreters of its proper application.
WASHINGTON, DC  (Catholic Online) - I just ended a phone call with a good man whom I deeply respect. He is a courageous Evangelical Protestant Christian leader and a gutsy constitutional lawyer who is unafraid to stand up to the new Caesar in any courtroom at any level. His name is Mat Staver and he is the founder and Chairman of Liberty Counsel.
Today he was, to use an old expression, "down in the dumps".
Sadly, an important legal case in which he was involved, one which sought to protect the rights of Christians who struggle with same sex attraction and want to obtain counseling to help them, went south at the Appellate level. An arrogant group of judges sought to close the door to this important counseling through a misuse of their authority which, in effect, decided it can no longer be used by those who want it, because that Court said so. 

I am writing this article as a private citizen. I will also be blunt. Some Judges have simply aligned with the Cultural Revolutionaries who seek to remake the West. They have now joined with others in the executive and legislative branch in misusing their delegated authority in the United States of America. They pay little attention to the Constitution of the United States. They pay less to the Natural Moral Law which informed it. 

They have decided they are the new arbiters of what is now to be considered "moral"; the interpreters of what is acceptable and thus the determiners of what is considered legal in a culture which has rejected the existence of objective truths by rejecting the very existence of a Natural Moral Law, and the indispenable foundation it must provide to the positive law, if it is to be just. As my Orthodox priest friend, Fr.  Johannes L. Jacobse predicted with prophetic eloquence in his article Homosexual Marriage at the Dusk of Liberty. 
"The arrogation of authority by the State to define what kind of relationships are morally licit as well as the employment of the machinery of the State to enforce the policies that flow from it will justify an encroachment into personal life seldom seen in human history."
To arrogate something is to make unfounded claims concerning it. These unelected Black Robed arbiters of a new cultural order now claim that they are now the source of law, not the interpreters of its proper application. They have arrogated authority which was never given to them. They have moved beyond legal positivism, the judicial theory which essentially claimed that the law is what judges say it is, into judicial imperialism. 
Many have even jettisoned any pretense of reliance on stare decisis, or past legal precedent, in their judicial opinions. How else can one explain the opinion of the US Supreme Court redefining marriage on its own authority in US v Windsor?  I wrote on the case and its effects in Marriage Loses: US Supreme Court Holds Defense of Marriage Act Unconstitutional, Dismisses Prop 8

That opinion was no surprise to most Court observers. It was also no surprise to those who have been praying and working to stem the decline of a Nation which has lost its moral compass.  Probably the clearest example of the reality of judicial imperialism is found in the phrase used by Supreme Court Justice Anthony Kennedy in his abysmal opinion in Planned Parenthood v Casey.

That horrid, vacuous opinion simply upheld Roe v Wade, with no basis in law, through an improper reading of past precedent, a denial of medical fact and a rejection of true morality. He simply solemnly decreed from the bench that a new definition of liberty was to be implemented going forward: "At the heart of liberty is the right to define one's own concept of existence, of meaning, of the universe, and of the mystery of human life."  What does that mean? Where did this Justice of the US Supreme Court derive the authority to redefine the very idea of liberty and then compel us all to accept it?
He then used that incomprehensible phrase as a pretended basis for his decision to uphold the profane claim that a woman has a 'right' to take the life of the child in her womb for any reason. He swept away with the true Right, the Right to Life of that child who is killed in every procured abortion, with a raw abuse of judicial power. Sadly, he convinced enough of his colleagues to join in this perfidy. The results have not only continued the horror of abortion on demand, they have opened the door to a myriad of bad Court decisions and the continuing decline of a Nation based upon a flawed view of the nature of liberty and the obligations which it entails.
Fr Johannes also warned of some further consequences occasioned by this cultural slide into nihilism: "Furthermore, the ground is being tilled for the persecution of Christianity because Christians, by the mere fact that they believe in God, testify allegiance to an authority to which even the State must be subject. The State will necessarily refuse that reasoning because it strikes at the heart of its arrogation of moral authority.
"In the long run, Christians won't be prosecuted for objecting to homosexual marriage as such. They will be prosecuted for denying that the State has the power to define what is morally licit under the legal rubric of civil rights."

The early Christians were persecuted for Odium Generis, a political crime against the State. The phrase literally means hatred of the human race. In an age of relativism - a philosophy which claims 'your truth is not the same as my truth' - our culture denies the existence of any objective truth. That leaves no sure foundation upon which to ground our lives - individually, as families, or as a society.
Our Nation has lost its moral compass and is rushing head first into a new form of slavery. We teeter on the verge of moral and social collapse. There simply IS a moral foundation to a free society because there is a moral foundation to freedom itself. Freedom is never increased by choosing against what is true and good. Sadly, many are smiling in the descent, actually thinking they are being liberated.
This assessment of our current state as a culture is not meant to be alarmist or mean-spirited. It is simply an acknowledgement of where we stand. The real question now becomes, how shall we respond?  As Christians, we must become the Way to true freedom for those who are rushing into the shackles of their own making by rejecting the very existence of moral truth.
However, we must also recognize what lies ahead in the demands of the hour in which we live. We must steel ourselves by prayer and preparation, and offer ourselves to the Lord for His continuing redemptive mission. We must also be ready to suffer persecution.
Men and women of this age have, in the words of the Apostle Paul "exchanged the truth about God for a lie and worshiped and served the creature rather than the Creator, who is blessed for ever!" (Romans 1:25) However, as Christians we proclaim, as we always have, there is truth, it can be known, and choosing to follow it is the only true path to authentic human freedom, happiness, social well being and human flourishing.
We go even further, we claim that any Nation which hopes to flourish must secure its social foundations upon that truth or it will deteriorate from within. Our proclamation of this message is often experienced by those who have exchanged truth for a lie, as, at best, annoying - and, at worst, it becomes the cause for consternation and conflict. It always brings a reaction. Get ready; we are only at the early stages of the reaction.
The God who is the source of truth has revealed truth to all men and women because He loves us. He wants us all to experience the fullness of life. This truth has been written on the human heart and is revealed by the Natural Moral Law accessible to all men and women through the exercise of right reason.
However, when men and women turn away from this truth, they reject right reason, and they lose their capacity for seeing it at all and experiencing its liberating effects. Instead, they follow deception and lose their freedom. They say, "We do not need God" or "We do not need truth" and devolve into idolatry saying, "We create our own truth" and "We are our own god". 
Out of His infinite love, God sent us His Son in whom the fullness of truth is revealed to free us from our own proclivity to such deception. The One who is Truth is made accessible for us all to embrace. He alone removes the obstacles we face in embracing that truth by dealing definitively with the effect of sin. In Him we can be re-created and find the Way of life for which we long.
This Son of God, the Savior of the whole human race, still proclaims to the men and women of this age, "and you will know the truth, and the truth will make you free." (John 8:32) In fact, His words echo eternal through all time, "I am the Way, the Truth and the Life." (John 14:6)
Freedom is not about the fact that we can choose but about how and what we do choose. That is what truly matters. Authentic Human Freedom will never be found in decisions that are made against God and against the Natural Moral Law. The struggle of this age is between what Pope Emeritus Benedict once called anarchic freedom and authentic human freedom. The future of the West hangs in the balance.
---
Copyright 2016 - Distributed by THE CALIFORNIA NETWORK
Pope Francis Prayer Intentions for May 2016
Universal:
Respect for Women: That in every country of the world, women may be honored and respected and that their essential contribution to society may be highly esteemed.
Evangelization:
Holy Rosary: That families, communities, and groups may pray the Holy Rosary for evangelization and peace.

By Kenya Sinclair (CALIFORNIA NETWORK)
Illegal aliens continue to surge into the United States from the Southwest U.S. border, leading the U.S. Customs and Border Protection (CBP) units to announce record-breaking apprehensions in April, 2016. LOS ANGELES, CA (Catholic Online) - According to the U.S. ... continue reading
---

By Marshall Connolly (CALIFORNIA NETWORK)
The arresting officer in the Freddie Gray case, Edward Nero, has been declared "not guilty" by the judge in his criminal trial. Now, the community waits to see if violence will erupt or if the streets will remain quiet. LOS ANGELES, CA (California Network) - Officer ... continue reading
---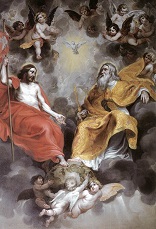 By Deacon Keith Fournier
'The mystery of the Most Holy Trinity is the central mystery of Christian faith and life. It is the mystery of God in himself. It is therefore the source of all the other mysteries of faith, the light that enlightens them. It is the most fundamental and essential ... continue reading
---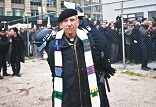 By Fr Frank Pavone
Father Berrigan was a radical figure who sent a total of almost seven years in prison. What many don't realize though is that his activism extended beyond the anti-war movement and into the anti-abortion movement. Believing in what he called a consistent ... continue reading
---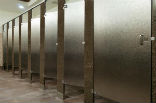 By David Drudge (CALIFORNIA NETWORK)
Under a new law, businesses in New York will be fined if they don't use a person's preferred pronoun when referring to them. This especially becomes a problem when it is understood there are at least 58 possible pronouns with at least five grammatical variations ... continue reading
---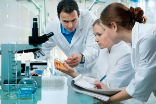 By Marshall Connolly (CALIFORNIA NETWORK)
The Federal Government has discovered the grocery list technology. This unlock apparently occurred recently as the Department of Agriculture sent encouraging, rapid-fire tweets to the public about how to use this remarkable new advancement. LOS ANGELES, CA (California ... continue reading
---

By David Drudge (CALIFORNIA NETWORK)
Texas is taking another step to becoming an independent Republic by recalling its gold and other precious metals home. A private company is planning to construct a bullion depository south of Houston, creating a virtual Ft. Knox for the state. LOS ANGELES, CA ... continue reading
---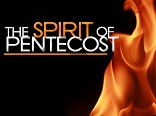 By Deacon Keith Fournier
I am one of countless thousands upon thousands whose life was profoundly changed by an experience, an encounter, with the Holy Spirit decades ago. I am old enough to remember when we who had this encounter were sometimes called Pentecostal Catholics. That ... continue reading
---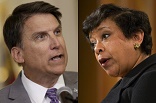 By Deacon Keith Fournier
If you rely on the main stream media for your news reports, you will not hear the truth of what is really happening in North Carolina. Much of the media uses Orwellian newspeak in its reports and has degenerated into a propaganda wing of the current ... continue reading
---

By Kenya Sinclair (CALIFORNIA NETWORK)
Texas has been thinking about seceding from the United States for quite a while. Now, after a Wednesday meeting of the Platform Committee of the Texas Republican Party, a Texas independence resolution will be up for vote during this week's GOP convention. LOS ANGELES, ... continue reading
---
All U.S. News