Smaller Twinkies are the topic of the day.
There's a lot to talk about as a nation today, but despite all of the worthy news and concerns, there is one topic that is lighting up Twitter and Facebook feeds today. Twinkies are back, and they're smaller than before.
This is why we can't have freedom anymore.
LOS ANGELES, CA (Catholic Online) - Kim Kardashian must feel jilted, and Justin Beiber will need to pull another stunt in a fast car to reclaim the spotlight, because Twinkie The Kid is back and he's smaller.


The new manufacturer of Twinkies, Hostess Brands LLC, is selling 10 of the golden, creamy, sponge cakes in a 13.58 oz box, down from the 15 oz box of before. The downsize was made to reduce the cost and calories of each snack, and was actually performed just before Hostess Brands shut down last year.
These facts has Twitter alight with comments. CNN.com picked out two tweets and shared them on their CNN Money page.
"So Twinkies are back, BUT THEY'RE NOT THE SAME SIZE, WHAT THE CRAP HOSTESS?!" tweeted Zack Ferguson.
"Apparently making 'the sweetest comeback in forever' takes a toll on your size," tweeted David Proper, referring to the company's new advertising slogan.
In a final change, a new blend of ingredients preserves the familiar taste while increasing the shelf life of each box from 26 days to 45.
That particular factoid should be its own news article, but in reality, America has much bigger problems than the quality and size of its junk food portions.
We have already shared our laundry list of complaints, the many greater issues confronting Americans
. It's not so much that we have these problems. It's not that we have a government that is attempting in every way to overstep its boundaries and expand its power and control. It's not that the left has succeeded in destroying life and life-giving institutions, such as marriage.
It's that we spend our breath and money on outrage over Twinkie size when perhaps we should spend it on more important issues.
Really, stop and think about it between both of the cream-filled golden sponge cakes you're going to enjoy today, it's worth the thought.
---
Copyright 2015 - Distributed by THE CALIFORNIA NETWORK
Pope Francis Prayer Intentions for April 2016
Universal:
Small Farmers: That small farmers may receive a just reward for their precious labor.
Evangelization:
African Christians: That Christians in Africa may give witness to love and faith in Jesus Christ amid political-religious conflicts.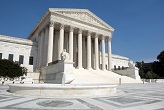 By J. Kenneth Blackwell
While much of our attention is on the Presidential race, the looming battle over a Supreme Court nomination merits no less attention. The battle lines are clear in this nomination and the future of the Court and our Constitutional principles are at ... continue reading
---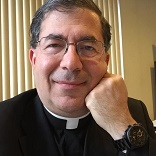 By Fr. Frank Pavone, National Director, Priests for Life
Amoris Laetitia is a timely and loving exhortation for families towards genuine charity that begins within the nuclear family. It can be described as a new road-map for a culture that has taken a sad and tragic detour. The Joy of Love recognizes women's ... continue reading
---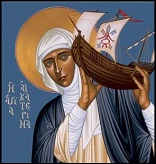 By Deacon Keith Fournier
Father, raise up women like Catherine of Siena for this new missionary age of your Church. Women who are so in love with you, and so conformed to the Image of your Son, they can do for your Church in this hour, what she did in her own. Saints are a gift for the ... continue reading
---

By Kenya Sinclair (CALIFORNIA NETWORK)
Andrew Cash practiced his religious rights at Missouri State University - and was dismissed from the master's program in counseling as a result. LOS ANGELES, CA (Catholic Online) - According to the Catholic News Agency, Cash was referring same-sex couples to another ... continue reading
---

By David Drudge (CALIFORNIA NETWORK)
Does the news seem a little too pro-American to you? Does it seem reporters pull punches and that the real issues are ignored? Perhaps that's the result of a quiet change to the law that took place in 2013. A law banning the use of government propaganda on the American ... continue reading
---

By Matt Hadro (CNA)
Experts from across the political spectrum are calling for criminal justice reform, as a new White House report shows the human and economic costs of the current justice system. Washington D.C. (CNA) - "This is a singular moment in one of the most challenging issues ... continue reading
---

By Abigail James (CALIFORNIA NETWORK)
An appalling portrayal of Jesus plastered to a dartboard was posted up as artwork inside the Art Library at Rutgers University in New Brunswick, New Jersey. LOS ANGELES, CA (Catholic Online) - The "art piece," titled "Vitruvian Man," shows Jesus nailed to the dartboard ... continue reading
---
By Marshall Connolly (CALIFORNIA NETWORK)
The American people are seemingly obsessed with public restrooms these days and precisely how people use the potty. The fear is being stoked by concerns that individuals who "self-identify" as the opposite sex, will take advantage of liberal policies and assault ... continue reading
---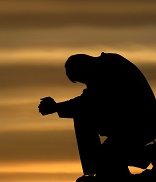 By Deacon Keith Fournier
Jesus said to his disciples: Ask and it will be given to you; seek and you will find; knock and the door will be opened to you. For everyone who asks, receives; and the one who seeks, finds; and to the one who knocks, the door will be opened. CHESAPEAKE, VA. ... continue reading
---

By Kenya Sinclair (CALIFORNIA NETWORK)
U.S. President Barack Obama announced 250 more special operations forces are to be deployed to Syria within the next few weeks. LOS ANGELES, CA (Catholic Online) - Obama stated: "Just as I approved additional support for Iraqi forces against ISIL, I've decided to ... continue reading
---
All U.S. News