Pray for the public conversation in our state as the debate on 'same-sex marriage' continues
Francis Cardinal George, O.M.I, the Cardinal Archbishop of Chicago, is one of the great churchmen of our age. His courage has been demonstrated throughout his service to the Church and the world in which she carries forward in time the redemptive mission of the Lord. He is a holy man, in love with the Lord and well aware of the challenges we face in this new missionary age. Cardinal George reminds me of heroic Bishops throughout our history as a Church. Thank God their numbers are increasing in this urgent moment. We need them. They should inspire us all to take our place in the mission of the whole Church, no matter what our state in life or vocation. We must defend marriage.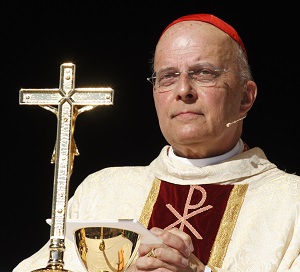 Francis Cardinal George of Illinois
CHICAGO, IL (Catholic Online) - My readers know I have a 'pet peeve', to use an expression which my dear deceased mother used to use quite frequently. It is the haranguing of Catholic Bishops on cranky corners of the Catholic blogosphere and some Catholic media circles. I refer to it collectively as the Catholic circular firing squad. I think it impedes our mission, often sins against charity and fails to recognize our obligation in solidarity.
One of my antidotes to the malady is to call  attention to the courageous Bishops standing firm in the ancient but ever new Catholic Christian faith. These men are unafraid of engaging the collapsing culture in which we live with the liberating Good News of the Gospel. In my ecumenical work at the intersection of faith and culture, I am increasingly reminded by Christian friends in other faith communities of the impact of many of our Bishops on them. I wish some half empty Catholic commentators could hear what I hear.   
Francis Cardinal George, O.M.I, the Cardinal Archbishop of Chicago, is one of the great churchmen of our age. His courage has been demonstrated throughout his service to the Church and the world in which she carries forward in time the redemptive mission of the Lord. He is a holy man, in love with the Lord and well aware of the challenges we face in this new missionary age.
The Cardinal's mettle was personally demonstrated by his heroic struggle against cancer. It moved me deeply. Not a complaint, but a witness of prophetic hope in a culture of despair. He is a prophetic leader, unapologetically committed to proclaiming and defending truth in an age of relativism, militant secularism, nihilism and hostility toward the Church, her message and mission. He has long been a defender of the fundamental human right to life of our first neighbors in the first home of the womb. He is a friend of the poor and a man of mercy. 
This brave man has stood firm against one of the greatest assaults against truth in our time, the assault on marriage and the family and society founded upon it.  He knows the implications of the struggle - and the ferocity of the opposition. In an article the Catholic New World entitled The Wrong Side of History, written just prior to the 2012 elections in the United States, he offered some insight into the context within which he sees this task:
"Communism imposed a total way of life based upon the belief that God does not exist. Secularism is communism's better-scrubbed bedfellow. A small irony of history cropped up at the United Nations a few weeks ago when Russia joined the majority of other nations to defeat the United States and the western European nations that wanted to declare that killing the unborn should be a universal human right. Who is on the wrong side of history now?"
"The present political campaign has brought to the surface of our public life the anti-religious sentiment, much of it explicitly anti-Catholic, that has been growing in this country for several decades. The secularizing of our culture is a much larger issue than political causes or the outcome of the current electoral campaign, important though that is."

"Speaking a few years ago to a group of priests, entirely outside of the current political debate, I was trying to express in overly dramatic fashion what the complete secularization of our society could bring. I was responding to a question and I never wrote down what I said, but the words were captured on somebody's smart phone and have now gone viral on Wikipedia and elsewhere in the electronic communications world."
"I am (correctly) quoted as saying that I expected to die in bed, my successor will die in prison and his successor will die a martyr in the public square. What is omitted from the reports is a final phrase I added about the bishop who follows a possibly martyred bishop: "His successor will pick up the shards of a ruined society and slowly help rebuild civilization, as the church has done so often in human history." What I said is not "prophetic" but a way to force people to think outside of the usual categories that limit and sometimes poison both private and public discourse."
Cardinal George reminds me of heroic Bishops throughout our history as a Church. Thank God their numbers are increasing in this urgent moment. We need them. They should inspire us all to take our place in the mission of the whole Church, no matter what our state in life or vocation. We must defend marriage as what it is, a bond between one man and one woman, intended for life, and open to the gift of children.
Marriage is the preeminent social institution. It is a relationship defined by nature itself and protected by the natural law that binds all men and women. It finds its foundation in the order of creation. Civil institutions do not create marriage nor can they create a right to marry for those who are incapable of marriage. The institutions of government should, when acting properly, defend marriage against those who would redefine it.
Marriage and family have been inscribed by the Divine Architect into the order of the universe. They are God's idea and not our own. Marriage is the first vital cell of society and creates the first society wherein children are to be raised, develop and flourish. Children have a right to a mother and a father.
Yes, there are single parent homes and we should provide a compassionate social framework for those families. However, marriage, procreation, and the nurturing of children form the foundation for the family, and the family forms the foundation of civil society. marriage and family are the foundation and glue of any human and humane society.
Government has long regulated marriage to serve the common good. For example, the ban on polygamy and age requirements were enforced in order to ensure that there was a mature decision at the basis of the Marriage contract.
To limit marriage to heterosexual couples is not discriminatory now, nor has it ever been. Homosexual couples cannot bring into existence what marriage intends by its very definition. To confer the benefits that have been conferred in the past only to stable married couples and families to homosexual paramours, whether by misguided legislation or ill founded judicial activism is bad public policy and can never serve the common good.
The early Church was sent into cultures much like our own. The mission was to evangelize and contend with people who thought they were advanced in light of the arts and sciences of their day. Those cultures practiced primitive forms of abortion and even exposure, a practice of leaving unwanted children on rocks to be eaten by birds of prey or picked up by slave traders. To them, freedom was rooted in a notion of power over others and the right to do as they chose. Sound familiar?
Ancient Christian manuscripts such as the Didache (the Teaching of the Twelve) speak of cultures of use where people were treated as property - cultures of excess where license masqueraded as liberty - cultures of decadence where homosexual sexual practices were prevalent and efforts to grant them moral and legal equivalency were championed. 
We live in a neo-pagan age. I prefer to call it a pre-Christian age. The early Christians spoke and lived a different way in the midst of such cultures. As a result, they stirred up hostility. Some were martyred in the red martyrdom of shed blood. Countless more joined the train of what use to be called white martyrdom, by living lives of sacrificial witness and service in the culture, working hard and staying faithful to the end of a long life spent in missionary toil.
Slowly, not only were people converted and baptized, but leaders and entire Nations followed suit. The Christian worldview began to influence the social order. The Christian faith and the lifestyle practices of these Christians began to win the hearts of men and women. Cultures enmeshed in pagan practices, such as plural marriage, homosexuality, exposure and abortion began to change. 
Christianity taught such concepts as the dignity of every person and their equality before the One God. Christians proclaimed the dignity of women, the dignity of chaste marriage and the sanctity of the family. Christianity introduced the understanding of freedom not simply as a freedom from, but as a freedom for living responsibly and with integrity.
Christians insisted that freedom must be exercised with reference to a moral code, a law higher than the emperor, or the shifting sands of public opinion. It was the Christians who understood that choice, rightly exercised, meant choosing what was right and that the freedom to exercise that choice brought with it an obligation and concern for the other.
Their faith offered a coherent and compelling answer to the existential questions that plagued the ancients, such as why we existed and how we got here. What was the purpose of life? Questions like how evil came into the world and why we could not always make right choices? What force seemed to move us toward evil and how we could be set free from its power?
Christian philosophy began to flourish and the arts flourished under the Christian vision of beauty. Philosophies of government and economic theory began to be influenced by principles derived from a Christian worldview.
Today, we are called to transform our own American and Western culture from within once again. Our social and cultural mission is not an option. It lies at the heart of what it means to be leaven, light, salt and the soul of the world as the early Christians taught.
However, the task we face is first, at root, a spiritual struggle that will first be won in prayer and then stepped into a new Christian missionary movement by the compelling witness of a vibrant, orthodox, faithful Christianity that is culturally engaging, relevant and compelling to the new pagans of our age. The heroic witness demonstrated by Cardinal George points out the path we must walk in. His wise counsel is the prescription for the malady which is making the culture sick.
Below I offer the newest column written by Courageous Cardinal George. It was published in the Catholic New World. 

*****
The public discussion on "same sex marriage"
Contributing to the discussion of "marriage" between persons of the same sex is as challenging as the subject is complicated. The first word right now should be one of gratitude to the many citizens of Illinois who have said to our legislators what we know to be true from nature itself: two persons of the same sex cannot be physically joined in a marital union.
A word of special thanks is due the Protestant pastors from the African American community, for whom the Word of God in the Bible is a sure and absolute guide to life, in public and in private. The words of Jesus are as true today as when he spoke them to the Pharisees: "Have you not read that he who made them from the beginning made them male and female, and said 'For this reason a man shall leave his father and mother and be joined to his wife, and the two shall become one'? So they are no longer two but one" (Mt 19: 4-6).
For many, the concern most often expressed in the public debate is for the family, for recognizing the ties between a child and his or her mother and father, together in marriage for the sake of protecting and forming the next generation of the human race.
The opposite voice in the discussion speaks from a different base. The plausibility of the legislative proposal to create a marriage based on sexual relations between people of the same sex comes from a cultural shift regarding marriage.
Many, unfortunately, now see marriage only as a private, two-person relationship based on love and sexual attraction rather than as a public social institution governing family life. Further, the claim that one is not equal under law is powerful in our society; it makes one a victim. And the claim that one is being demeaned and personally wounded is even more powerful evidence of victimization. Finally, in a post-Freudian culture one should be free to act on every sexual desire, provided there is no coercion in the relationship.
Nonetheless, the legal creation of what is naturally impossible is not inevitable. Cultural change can be redirected so that the long road to obtain respect that has been traveled by many homosexually oriented persons can be maintained without destroying the institution of natural marriage. Since the difference between men and women is different from racial difference, same-sex marriage is not a civil rights issue. A newly invented civil right cannot be used to destroy a moral good, lest society itself go into decline.
What comes next in this public discussion? Concern for strengthening family life was a topic for the Archdiocesan Pastoral Council recently. The results of their excellent deliberations and suggestions for help on this issue can be found by going into the "Archive" section of the archdiocesan blog on our website, www.archchicago.org/blog.
The upcoming celebration of Fathers' Day might serve as the occasion to appreciate anew the distinctive role of men in family and society. We all know that parents are not interchangeable. Fatherless families contribute to the violence that plagues us. An honest discussion of violence would take us beyond laws on gun control, important though that discussion is, to the disappearance of men from the institutions that develop their sense of responsibility and their desire to protect rather than destroy women and children.
We should be concerned as well about the State overreaching its proper authority, which is limited to the civil order. Neither the church nor the state "own" the institution of marriage. The state has a right to supervise but not to redefine an institution it did not create. This tendency for the government to claim for itself authority over all areas of human experience flows from the secularization of our culture. If God cannot be part of public life, then the state itself plays God. There are many paths to total state control of life - fascism, totalitarianism, communism. In the United States, the path is labeled "protection of individual rights."
We should be concerned about the role of Catholics in public life. Catholic politicians are complicit in secularizing our society when they reduce their religious beliefs to private opinions and promise that their religious faith will not influence their public life. This false dichotomy began when John Kennedy, fighting anti-Catholic prejudice in his campaign to be elected president, told Protestant ministers in Houston not to worry about his acting like a Catholic.
Political figures who still claim to be Catholic but who systematically ignore Catholic moral and social teaching in public life cut themselves off from the communities that once nurtured them. How should faithful Catholics distinguish political pragmatism from betrayal?
Are we to have a religious test for public office that excludes Catholics serious about their faith from appointment to federal judgeships? Are Catholics who will not perform abortions to be excluded from medical school? Are Catholics to be unwelcome in the editorial offices of major newspapers, in the entertainment world, or on university faculties unless they put their faith aside?
In short, what began as a political device to get elected to office in a Protestant society can be used more broadly to exclude Catholics from any position of influence in public life. If Catholics are to be closeted and marginalized in a secularized society, Catholic parents should prepare their children to be farmers, carpenters and craftsmen, small business people and workers in service industries, honorable occupations that do not, however, immediately impact public opinion. Is this the future? That's a concern.
And there's a last concern, even more fundamental. We are now remembering Pope John XXIII 50 years after his death. Pope John was a good man who experienced a conversion of mind and heart because he talked to a rabbi from France. The rabbi explained to the pope the consequences of "the teaching of contempt" for the Jewish people. While official doctrine condemned overt persecution, Jews had suffered terribly from a contempt embedded for many generations in much of European culture. Its full consequence was the exclusion of Jews from public life in Germany and then their extermination in the Holocaust.
The pope understood what the rabbi told him, and the relation between Catholics and Jews was given a new start. Today, listening to the public discussion on talk shows, watching television series and movies, overhearing influential conversations in offices and universities, which groups are most often discussed with open contempt? That, too, is a concern.
Pray for the public conversation in our state as the debate on "same-sex marriage" continues.
---
Copyright 2016 - Distributed by THE CALIFORNIA NETWORK
Pope Francis Prayer Intentions for May 2016
Universal:
Respect for Women: That in every country of the world, women may be honored and respected and that their essential contribution to society may be highly esteemed.
Evangelization:
Holy Rosary: That families, communities, and groups may pray the Holy Rosary for evangelization and peace.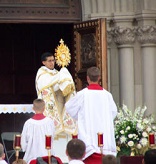 By Deacon Keith Fournier
We have received the Bread of Heaven. Let us choose to become what we consume. These Feasts are not just rituals on a Church calendar. They are invitations to encounter the Lord Jesus Christ, and then offer Him to a world waiting to be born anew. On this Feast of ... continue reading
---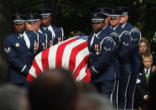 By Deacon Keith Fournier
I live in Chesapeake, a wonderful city in Southeastern Virginia where there are many members of the military. The parish I serve is an example of this. Every day, I witness the many sacrifices which military families make for our Nation. On this Memorial Day, I ... continue reading
---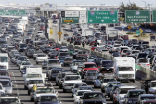 By Marshall Connolly (CALIFORNIA NETWORK)
We have money for perpetual war and can afford generous foreign aid, tax subsidies and cuts for the wealthy, but we cannot find the money to fix a pothole or repair a collapsing bridge. This is the sorry state of affairs U.S. infrastructure is in as we let the nation ... continue reading
---

By Kenya Sinclair (CALIFORNIA NETWORK)
Protesters at Republican presidential candidate Donald Trump's New Mexico rally erupted in violent acts including the attempted stoning of police, glass bottles thrown at mounted units and their horses, burning shirts and more. LOS ANGELES, CA (Catholic Online) - ... continue reading
---

By Kenya Sinclair (CALIFORNIA NETWORK)
Illegal aliens continue to surge into the United States from the Southwest U.S. border, leading the U.S. Customs and Border Protection (CBP) units to announce record-breaking apprehensions in April, 2016. LOS ANGELES, CA (Catholic Online) - According to the U.S. ... continue reading
---

By Marshall Connolly (CALIFORNIA NETWORK)
The arresting officer in the Freddie Gray case, Edward Nero, has been declared "not guilty" by the judge in his criminal trial. Now, the community waits to see if violence will erupt or if the streets will remain quiet. LOS ANGELES, CA (California Network) - Officer ... continue reading
---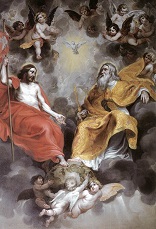 By Deacon Keith Fournier
'The mystery of the Most Holy Trinity is the central mystery of Christian faith and life. It is the mystery of God in himself. It is therefore the source of all the other mysteries of faith, the light that enlightens them. It is the most fundamental and essential ... continue reading
---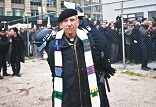 By Fr Frank Pavone
Father Berrigan was a radical figure who sent a total of almost seven years in prison. What many don't realize though is that his activism extended beyond the anti-war movement and into the anti-abortion movement. Believing in what he called a consistent ... continue reading
---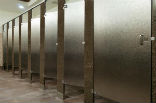 By David Drudge (CALIFORNIA NETWORK)
Under a new law, businesses in New York will be fined if they don't use a person's preferred pronoun when referring to them. This especially becomes a problem when it is understood there are at least 58 possible pronouns with at least five grammatical variations ... continue reading
---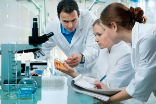 By Marshall Connolly (CALIFORNIA NETWORK)
The Federal Government has discovered the grocery list technology. This unlock apparently occurred recently as the Department of Agriculture sent encouraging, rapid-fire tweets to the public about how to use this remarkable new advancement. LOS ANGELES, CA (California ... continue reading
---
All U.S. News