Pictures suggest Holmes was sane when he planned his attack.
Prosecutors told a crowded courtroom on Wednesday that James Holmes, the shooter who faces trial for the shooting deaths of at least 12 people and injuring at least 58 others in a crowded movie theater, took photos of the theater as he prepared for his deadly spree.
DENVER, CO (Catholic Online) - Photos found on Holmes' cell phone show he scouted the theater in advance of his deadly attack, photographing the interior of the building as well as the locations of back doors and even the hinges on those doors.

Holmes also took pictures of himself posing with weapons and the gear he used in the attack.

The photos suggest that Holmes meticulously planned and premeditated the deadly spree and that it may not have been the outburst of a mentally ill man.

Today was the third and last day of hearing testimony for Holmes.

The judge will make a decision on Friday if there is enough evidence to bring the case to trial.


---
Copywriter 2015 - Distributed by THE NEWS CONSORTIUM
Pope Francis Prayer Intentions for May 2015
Universal:
That, rejecting the culture of indifference, we may care for our neighbours who suffer, especially the sick and the poor.
Evangelization:
That Mary's intercession may help Christians in secularized cultures be ready to proclaim Jesus.

By Hannah Raissa Marfil (NEWS CONSORTIUM)
About 9 miles of the Pacific ocean, across a popular spot on the California coast, was damaged after a pipeline leaked massive amounts of oil in the water earlier this week. MUNTINLUPA, PHILIPPINES (Catholic Online) - According to officials, up to ... continue reading
---

By Atarah Haely (NEWS CONSORTIUM)
The fateful night of May 23, 2014, Antoine Cherchian managed to survive being shot by the virgin killer, Elliot Rodger, during his killing spree at UC Santa Barbara. While Cherchian sustained fatal injuries, along with six other students murdered, he is thankful for ... continue reading
---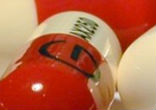 By Catholic Online (NEWS CONSORTIUM)
The Drug Enforcement Administration and other authorities are raiding pharmacies, pain clinics and other facilities in four southern U.S. states. It is all part of an aggressive crackdown on prescription pain drug abuse. LOS ANGELES, CA (Catholic Online) - ... continue reading
---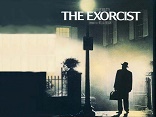 By Matt C. Abbott
Here's one name I haven't heard mentioned in regard to possible canonization, yet it seems he'd be a good candidate: Father William S. Bowdern, S.J. Father Bowdern, who was born in 1897 and died in 1983, was the chief exorcist in the 1949 exorcism of "Robbie," ... continue reading
---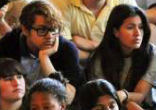 By Catholic Online (NEWS CONSORTIUM)
High school students at Bergen County School, in Bergen County, New Jersey got a surprise lecture from FBI agents. They warned students away from sophisticated new techniques used by Islamic State to join their ranks. In particular, a new ISIS-produced video ... continue reading
---

By Matt Waterson (NEWS CONSORTIUM)
The U.S. government has begun declassifying and releasing documents that were captured during the 2011 raid of Osama bin Laden's hideout in Pakistan, and some of what has been released shows that America's number one enemy for almost a decade was obsessed with ... continue reading
---

By Talia Ramos (NEWS CONSORTIUM)
The U.S. Air Force's X-37B space shuttle, launched into Earth's orbit, was revealed not to contain weapons as many feared. MUNTINLUPA, PHILIPPINES (Catholic Online) - According to the published manifest, the space shuttle carries a new form of Hall ion-powered ... continue reading
---

By Hannah Raissa Marfil (NEWS CONSORTIUM)
Marquette University in Wisconsin has officially taken down a mural of Assata Shakur, one of the FBI's most wanted. Shakur was convicted of killing a state trooper in New Jersey before fleeing to Cuba in 1973. The Catholic university's authorities were warned of the ... continue reading
---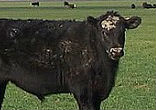 By Catholic Online (NEWS CONSORTIUM)
Waggoner Ranch, America's biggest ranch stretches over 510,000 continuous acres, or 796 square miles, making it a plot of land bigger than the island of Oahu and New York City. It is up for sale for $725 million. LOS ANGELES, CA (Catholic Online) - Realtors are hoping ... continue reading
---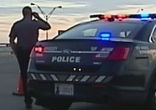 By Catholic Online (NEWS CONSORTIUM)
While heart disease and cancer are the most common killers in the United States, a new map proves that these causes vary from state to state. Said "Death Map" shows the most distinctive cause of death, which is the rate higher than the national average. LOS ... continue reading
---
All U.S. News