Pictures suggest Holmes was sane when he planned his attack.
Prosecutors told a crowded courtroom on Wednesday that James Holmes, the shooter who faces trial for the shooting deaths of at least 12 people and injuring at least 58 others in a crowded movie theater, took photos of the theater as he prepared for his deadly spree.
DENVER, CO (Catholic Online) - Photos found on Holmes' cell phone show he scouted the theater in advance of his deadly attack, photographing the interior of the building as well as the locations of back doors and even the hinges on those doors.

Holmes also took pictures of himself posing with weapons and the gear he used in the attack.

The photos suggest that Holmes meticulously planned and premeditated the deadly spree and that it may not have been the outburst of a mentally ill man.

Today was the third and last day of hearing testimony for Holmes.

The judge will make a decision on Friday if there is enough evidence to bring the case to trial.


---
Copywriter 2015 - Distributed by THE NEWS CONSORTIUM
Pope Francis Prayer Intentions for July 2015
Universal:
That political responsibility may be lived at all levels as a high form of charity.
Evangelization:
That, amid social inequalities, Latin American Christians may bear witness to love for the poor and contribute to a more fraternal society.

By Kenya Sinclair (NEWS CONSORTIUM)
WDBJ-TV station grieves the loss of Alison Parker and Adam Ward the morning after their on-air murders. Los Angeles, California (Catholic Online) - Thursday morning was emotional, as WDBJ-TV anchor Kim McBroom joined hands with anchor Steve Grand, who came in ... continue reading
---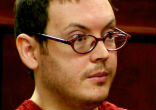 By Catholic Online (NEWS CONSORTIUM)
On July 20, 2012, James Eagan Holmes, now 27, walked into an Aurora, Colorado movie theater during a late-night showing of "The Dark Knight Rises." He opened fire, killing 12 people and wounded 70. Holmes will never step outside a prison ever again - he was sentenced ... continue reading
---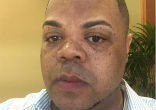 By Catholic Online (NEWS CONSORTIUM)
Stories have come forward regarding 41-year-old former TV news reporter Vester Flanagan, accused in the on-air shooting deaths of 24-year-old WDBJ reporter Alison Parker and 27-year-old camera operator Adam Ward. Flanagan, who committed suicide after the ... continue reading
---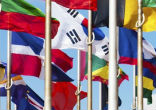 By Catholic Online (NEWS CONSORTIUM)
It seems that certain parties leapt to conclusions too readily... The Vatican has requested that the Palestinian U.N. mission to remove all references to the Holy See from a draft resolution. The Palestinians have put forth a formal request to the U.N. General Assembly ... continue reading
---

By Talia Ramos (NEWS CONSORTIUM)
With the last-minute push of pro-police lobbyists, it is now legal for the North Dakora law enforcers to fly drones equipped with "less than lethal" weapons such as tasers, pepper spray and tear gas. MUNTINLUPA, PHILIPPINES (Catholic Online) - During a hearing in ... continue reading
---
By Marshall Connolly, Catholic Online (NEWS CONSORTIUM)
The ALCU has succeeded in forcing a Catholic hospital to perform a sterilization procedure in what is certainly a direct affront to religious freedom. More importantly, the case could be a predictor of how the larger issue of religious freedom will play out across the ... continue reading
---

By Kenya Sinclair (NEWS CONSORTIUM)
A 14-year-old victim of bullying held 27 students and a teacher at gunpoint. The boy's pastor, Howard Swick, successfully talked the boy down and not a single shot was fired. Los Angeles (Catholic Online) - An unnamed student at Philip Barbour County High School ... continue reading
---

By Kenya Sinclair (NEWS CONSORTIUM)
Walton County Sheriff Michael Adkinson responds to atheist group Freedom From Religion Foundation's (FFRF) who demands the sheriff remove "In God We Trust" bumper stickers from all official police patrol cars. Los Angeles, California (Catholic Online) - FFRF ... continue reading
---

By Kenya Sinclair (NEWS CONSORTIUM)
News reporter Allison Parker and photographer Adam Ward were killed on live television Wednesday morning in Bridgewater Plaza outside Moneta, Virigina. The woman being interviewed, Vicki Gardner was also shot and is in an unknown condition. The suspected shooter shot ... continue reading
---

By Catholic Online (NEWS CONSORTIUM)
BREAKING Two journalists have been shot dead on live TV during a news broadcast in Moneta, Virginia early this morning. The shooter escaped and police have not announced any suspects. LOS ANGELES, CA (Catholic Online) - Two journalists were shot dead on live TV this ... continue reading
---
All U.S. News