When the ways of nature and nature's God conflict with civil law, society is in danger. It is to that danger that we direct your attention
The Illinois General Assembly is being asked to consider a bill called "The Religious Freedom and Marriage Fairness Act." This is a deceptive title that ignores basic truths.The State has no power to create something that nature itself tells us is impossible. Neither did the Church create marriage.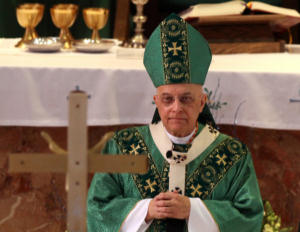 Cardinal Francis George, O.M.I.
CHICAGO, IL (Catholic Online) - Francis Cardinal George, O.M.I, the Cardinal Archbishop of Chicago, is one of the great churchmen of our age. His courage has been demonstrated throughout his service to the Church and the world into which she is sent. He is a holy man, in love with the Lord and well aware of the challenges we face as we begin a new missionary age.
The Cardinal's mettle was demonstrated on another front recently by his heroic struggle against cancer. He is a prophetic leader because he is unapologetically committed to the existence of truth in an age rightly characterized by Pope Benedict XVI as struggling under a "dictatorship of relativism". He has long been a defender of the fundamental human right to life of our first neighbors in the first home of the womb. He is a friend of the poor and a man of mercy. 
Now, supported by his brother Bishops in Illinois, this brave man is taking on one of the greatest assaults against truth in our time, the battle against marriage and the family and society founded upon it.  He knows the implications of the struggle - and the ferocity of the opposition. Yet, he is unafraid. In an article the Catholic New World entitled The Wrong Side of History, written just prior to the 2012 elections in the United States, he offered some insight into the context within which he sees this task:

"Communism imposed a total way of life based upon the belief that God does not exist. Secularism is communism's better-scrubbed bedfellow. A small irony of history cropped up at the United Nations a few weeks ago when Russia joined the majority of other nations to defeat the United States and the western European nations that wanted to declare that killing the unborn should be a universal human right. Who is on the wrong side of history now?"
"The present political campaign has brought to the surface of our public life the anti-religious sentiment, much of it explicitly anti-Catholic, that has been growing in this country for several decades. The secularizing of our culture is a much larger issue than political causes or the outcome of the current electoral campaign, important though that is."
"Speaking a few years ago to a group of priests, entirely outside of the current political debate, I was trying to express in overly dramatic fashion what the complete secularization of our society could bring. I was responding to a question and I never wrote down what I said, but the words were captured on somebody's smart phone and have now gone viral on Wikipedia and elsewhere in the electronic communications world."
"I am (correctly) quoted as saying that I expected to die in bed, my successor will die in prison and his successor will die a martyr in the public square. What is omitted from the reports is a final phrase I added about the bishop who follows a possibly martyred bishop: "His successor will pick up the shards of a ruined society and slowly help rebuild civilization, as the church has done so often in human history." What I said is not "prophetic" but a way to force people to think outside of the usual categories that limit and sometimes poison both private and public discourse."
The courage demonstrated by Cardinal George is reminiscent of heroic Bishops through our history as a Church. Thank God their numbers are increasing in this urgent moment in our history. We need them. It should inspire us all to take our place in the mission of the whole Church, no matter what our state in life or vocation. It should also prompt our dedicated prayer for him and all of our Bishops. 
True marriage is the preeminent and the most fundamental of all human social institutions. It is a relationship defined by nature itself and protected by the natural law that binds all men and women. It finds its foundation in the order of creation. Civil institutions do not create marriage nor can they create a "right" to marry for those who are incapable of marriage. The institutions of government should, when acting properly, defend marriage against those who would redefine it.
Government has long regulated marriage for the common good. For example, the ban on polygamy and age requirements were enforced in order to ensure that there was a mature decision at the basis of the Marriage contract. Heterosexual marriage, procreation, and the nurturing of children form the foundation for the family, and the family forms the foundation of civil society.
To limit marriage to heterosexual couples is not discriminatory now, nor has it ever been. Homosexual couples cannot bring into existence what marriage intends by its very definition. To now to confer the benefits that have been conferred in the past only to stable married couples and families to homosexual paramours is bad public policy.
The current cultural situation we face as Christians in America is not an unfamiliar one. We need to see it now in terms of Christian history. I do not care how "scientifically advanced" we think we have become, or how "modern" the issues purport to be, we humans do not really change all that much, at least without grace. The struggle we are engaged in as Christians in contemporary western culture still concerns a clash of worldviews, personal and corporate, and competing definitions of freedom.
Christians are often presented as unenlightened, forcing "our view" on others. When, in truth, our positions on marriage, family, authentic freedom, the dignity of every human person, and the nature of truth as objective are what frees people from the bondage of disordered appetites. These truths are objectively true for all men and women. We were made for relationship. We were structured for authentic love and human flourishing within family and a society founded upon family.
The early Church was sent into cultures filled with people who thought they were extremely "advanced" in light of the arts and sciences of their day. Yet, these cultures practiced primitive forms of abortion and even exposure, a practice of leaving unwanted children on rocks to be eaten by birds of prey or picked up by slave traders. To them, freedom was rooted in a notion of power over others and the right to do as they chose. Sound familiar?
One has only to read the ancient Christian manuscripts such as the Didache (the Teaching of the Twelve) or the accounts of Justin Martyr or other early sources to read of cultures not unlike the one in which we live today, cultures of use where people were treated as property - cultures of excess where "freedom" was perceived as a power over others and unrestrained license masqueraded as liberty, where homosexual sexual practices were prevalent and efforts to grant them moral and legal equivalency were championed by some. 
These early Christians, with joy and integrity, spoke and lived a different way in the midst of that pagan culture. As a result, they sometimes stirred up hostility. Some of them were martyred in the red martyrdom of shed blood. Countless more joined the train of what use to be called "white martyrdom", by living lives of sacrificial witness and service in the culture, working hard and staying faithful to the end of a long life spent in missionary toil.
Slowly, not only were small numbers of "pagans" converted and baptized, but eventually their leaders and entire Nations followed suit. Resultantly, the Christian worldview began to influence the social order. The clash of freedoms continued, but the climate changed significantly. It was the Christian faith and the practices of these Christians that began to win the hearts of men and women. The cultures once enshrined to pagan practices, such as plural marriage, homosexuality, exposure and abortion began to change dramatically and this dynamic continued for centuries.
It was Christianity that taught such novel concepts as the dignity of every person and their equality before the One God. The Christians proclaimed the dignity of women, the dignity of chaste marriage and the sanctity of the family. It was Christianity that introduced the understanding of freedom not simply as a freedom from, but as a freedom for living responsibly and with integrity.
The Christians insisted that freedom must be exercised with reference to a moral code, a law higher than the emperor, or the shifting sands of public opinion. It was the Christians who understood that choice, rightly exercised, meant always choosing what was right and that the freedom to exercise that choice brought with it an obligation and concern for the other.
Their faith offered a coherent and compelling answer to the existential questions that plagued the ancients, such as why we existed and how we got here. What was the purpose of life? Questions like how evil came into the world and why we could not always make right choices? What force seemed to move us toward evil and how we could be set free from its power?
Christian philosophy began to flourish and the arts also flourished under the Christian worldview. Philosophies of government and economic theory began to be influenced by these principles derived from a Christian worldview. Now, we are called to transform our own American and Western culture from within once again. Our social and cultural mission is not an option. It lies at the heart of what it means to be "leaven", "light", "salt" and the "soul of the world" as the early Christians taught.
However, we need to realize that the task we face is first, at root, a spiritual struggle that will first be won in prayer and then stepped into a new Christian missionary movement by the compelling witness of a vibrant, orthodox, faithful Christianity that is culturally engaging, relevant and compelling to the new pagans of our age. The heroic witness demonstrated by Cardinal George is the prescription for the malady which is making the culture sick.
True marriage and family have been inscribed by the Divine Architect into the order of the universe. They are God's idea and not our own. Marriage is the first vital cell of society and creates the first society wherein children are to be raised so that they can fully develop and flourish.
Children have a right to a mother and a father. Yes, there are broken homes and single parent homes and we must always provide a compassionate social framework for those families. True marriage and family are the social foundation and glue of any truly just society. They are under an assault.
Below is the text of a letter which the Cardinal sent to all Catholics in Illinois. It is co-signed by his brother Bishops whose names follow his at the end.
*****
"Same-sex Marriage:" What do Nature and Nature's God say?
Dear Brothers and Sisters in Christ:
The Illinois General Assembly is being asked to consider a bill called "The Religious Freedom and Marriage Fairness Act." This is a deceptive title that ignores basic truths.
Marriage comes to us from nature. The human species comes in two complementary sexes, male and female. Their sexual union is called marital. It not only creates a place of love for two adults but also a home for loving and raising their children. It provides the biological basis for personal identity.
It is physically impossible for two men or two women to consummate a marriage, even when they share a deep friendship or love. Does this mean nature is cruel or that God is unfair? No, but it does mean that marriage is what nature tells us it is and that the State cannot change natural marriage. Civil laws that establish "same-sex marriage" create a legal fiction. The State has no power to create something that nature itself tells us is impossible.
Neither did the Church create marriage. The Church asks if a man and woman proposing to marry are mature, responsible and free, willing to commit themselves to one another before the Lord in the presence of the community of the faithful to a lifelong relationship of fidelity to one another and openness to the creation and care for new life in their children.
Christ raised marital union to the dignity of a sacrament, giving it significance beyond that given it by nature; but, like the State, the Church cannot change the natural basis of marriage. Does this mean that the Church is anti-gay? No, for the Church welcomes everyone, respects each one personally and gives to each the spiritual means necessary to convert to God's ways and maintain friendship with Christ.
The Catholic Church in the Archdiocese of Chicago has consistently condemned violence toward or hatred of homosexually oriented men and women. Good pastoral practice encourages families to accept all their children and not break relationships with them.
The Archdiocese offers Mass and other spiritual help to those who live their homosexuality anonymously (Courage groups) and also to those who want to be publicly part of the gay community (AGLO, which celebrates its twenty fifth anniversary this year). People live out their sexual identity in different ways, but the Church offers the means to live chastely in all circumstances, as the love of God both obliges and makes possible.
Should the lame duck legislature or the new Assembly take up the passage of a "same-sex marriage" law, it will be acting against the common good of society. We will all have to pretend to accept something that is contrary to the common sense of the human race.
Those who continue to distinguish between genuine marital union and same sex arrangements will be regarded in law as discriminatory, the equivalent of bigots. This proposed legislation will have long term consequences because laws teach; they tell us what is socially acceptable and what is not, and most people conform to the dictates of their respective society, at least in the short run.
What happens next? If we ignore in law the natural complementary of man and woman in creation, then the natural family is undermined. Our individual lives become artificial constructs protected by civil "rights" that destroy natural rights. Human dignity and human rights are then reduced to the whims of political majorities. When the ways of nature and nature's God conflict with civil law, society is in danger. It is to that danger that we direct your attention.
We urge you to visit www.ilcatholic.org to stay updated on the effort to redefine marriage in our state and to find information on how to contact your state legislator.
Pray for our State.
Cardinal Francis George, O.M.I.
Bishop George J. Rassas
Bishop Francis J. Kane
Bishop Alberto Rojas
Bishop John R. Manz
Bishop Andrew P. Wypych
Bishop Joseph N. Perry

---
Copyright 2016 - Distributed by THE CALIFORNIA NETWORK
Pope Francis Prayer Intentions for May 2016
Universal:
Respect for Women: That in every country of the world, women may be honored and respected and that their essential contribution to society may be highly esteemed.
Evangelization:
Holy Rosary: That families, communities, and groups may pray the Holy Rosary for evangelization and peace.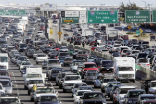 By Marshall Connolly (CALIFORNIA NETWORK)
We have money for perpetual war and can afford generous foreign aid, tax subsidies and cuts for the wealthy, but we cannot find the money to fix a pothole or repair a collapsing bridge. This is the sorry state of affairs U.S. infrastructure is in as we let the nation ... continue reading
---

By Kenya Sinclair (CALIFORNIA NETWORK)
Protesters at Republican presidential candidate Donald Trump's New Mexico rally erupted in violent acts including the attempted stoning of police, glass bottles thrown at mounted units and their horses, burning shirts and more. LOS ANGELES, CA (Catholic Online) - ... continue reading
---

By Kenya Sinclair (CALIFORNIA NETWORK)
Illegal aliens continue to surge into the United States from the Southwest U.S. border, leading the U.S. Customs and Border Protection (CBP) units to announce record-breaking apprehensions in April, 2016. LOS ANGELES, CA (Catholic Online) - According to the U.S. ... continue reading
---

By Marshall Connolly (CALIFORNIA NETWORK)
The arresting officer in the Freddie Gray case, Edward Nero, has been declared "not guilty" by the judge in his criminal trial. Now, the community waits to see if violence will erupt or if the streets will remain quiet. LOS ANGELES, CA (California Network) - Officer ... continue reading
---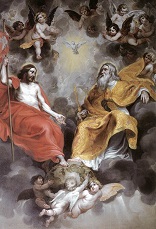 By Deacon Keith Fournier
'The mystery of the Most Holy Trinity is the central mystery of Christian faith and life. It is the mystery of God in himself. It is therefore the source of all the other mysteries of faith, the light that enlightens them. It is the most fundamental and essential ... continue reading
---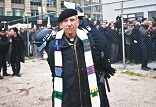 By Fr Frank Pavone
Father Berrigan was a radical figure who sent a total of almost seven years in prison. What many don't realize though is that his activism extended beyond the anti-war movement and into the anti-abortion movement. Believing in what he called a consistent ... continue reading
---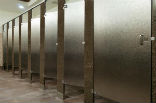 By David Drudge (CALIFORNIA NETWORK)
Under a new law, businesses in New York will be fined if they don't use a person's preferred pronoun when referring to them. This especially becomes a problem when it is understood there are at least 58 possible pronouns with at least five grammatical variations ... continue reading
---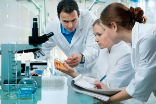 By Marshall Connolly (CALIFORNIA NETWORK)
The Federal Government has discovered the grocery list technology. This unlock apparently occurred recently as the Department of Agriculture sent encouraging, rapid-fire tweets to the public about how to use this remarkable new advancement. LOS ANGELES, CA (California ... continue reading
---

By David Drudge (CALIFORNIA NETWORK)
Texas is taking another step to becoming an independent Republic by recalling its gold and other precious metals home. A private company is planning to construct a bullion depository south of Houston, creating a virtual Ft. Knox for the state. LOS ANGELES, CA ... continue reading
---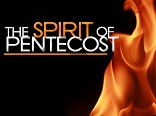 By Deacon Keith Fournier
I am one of countless thousands upon thousands whose life was profoundly changed by an experience, an encounter, with the Holy Spirit decades ago. I am old enough to remember when we who had this encounter were sometimes called Pentecostal Catholics. That ... continue reading
---
All U.S. News