But it's also about Healthcare!
"The simple fact is that the Obama administration is compelling religious people and institutions who are employers to purchase a health insurance contract that provides abortion-inducing drugs, contraception, and sterilization. This is a grave violation of religious freedom and cannot stand. It is an insult to the intelligence of Catholics, Protestants, Eastern Orthodox Christians, Jews, Muslims, and other people of faith and conscience to imagine that they will accept an assault on their religious liberty if only it is covered up by a cheap accounting trick." - From an open letter to President Obama entitled "Unacceptable"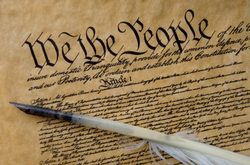 WASHINGTON, DC (Catholic Online) - The recent move by the Obama Administration in general and the Department of Health and Human Services, in particular, mandating the provision of contraception, abortion and sterilization services by Catholic Hospitals, Organizations and Institutions has unleashed a firestorm of reaction that goes far beyond the boundaries of the Catholic Church.

Days later the President tried to backtrack with a quasi-compromise that did nothing but increase the level of angry responses.

On Tuesday, the Becket Fund for Religious Liberty reported that they were among the over 100 college presidents, academics, religious leaders and journalists who signed a letter, entitled "Unacceptable," which denounces President Obama's "accommodation" to the contraception mandate for failing to "remove the assault on religious liberty."

"The simple fact," the letter states, "is that the Obama administration is compelling religious people and institutions who are employers to purchase a health insurance contract that provides abortion-inducing drugs, contraception, and sterilization.

"This is a grave violation of religious freedom and cannot stand. It is an insult to the intelligence of Catholics, Protestants, Eastern Orthodox Christians, Jews, Muslims, and other people of faith and conscience to imagine that they will accept an assault on their religious liberty if only it is covered up by a cheap accounting trick."

This issue is not going to go away any time soon. The President has made it clear that no issues of conscience on the part of the Christian citizenry in the United States is going to stop his assault on the life of the pre-born. His claimed concern about "women's health" is a subterfuge.

While there are some who have tried to be critical of the Catholic bishops during episode, no group of religious leaders has cried out so powerfully, accurately and for a sustained period of time as our bishops.

In a letter to their brother bishops in the United States Conference of Catholic Bishops, Cardinal-designate Dolan, USCCB president, along with Cardinals DiNardo and Wuerl joined their voices with Bishops Lori and Blair to continue to call for unrelenting action on the part of the American Church.

"We remain fully committed to the defense of our religious liberty," they wrote, "and we strongly protest the violation of our freedom of religion that has not been addressed. We continue to work for the repeal of the mandate.

"We have grave reservations that the government is intruding in the definition of who is and who is not a religious employer. Upon further study we are very concerned that serious issues still remain and we have found numerous problems which we will raise in this letter."

To be honest, my greatest concern is not for our bishops but the cadre of Catholics in the pews who may not take seriously this incredible assault on our religious liberty, moral conscience and health.

Like the proverbial frog in the kettle, many of our brethren may have fallen asleep and on their way to experiencing the death of the freedoms. This is a time when we must cry out with a Scripture that is quoted in the breviary readings for Holy Saturday, "Awake, O sleeper and rise from the dead!"

An Issue of Religious Liberty

Make no mistake of what we are facing. The president and his administration are requiring that people of faith deny their deeply held religious and moral convictions - and violate their conscience - to comply with initiatives imposed by the government.

If this sounds familiar, just look back at sixteenth century England when Henry VIII required Catholics to accept his authority on divorce. What they ended up with was a state church.

This can and will affect more than Catholics. If this can happen in healthcare, it can happen in other places as well, where the government can mandate a policy in contradiction to Christian convictions. Leaders from across Christendom have joined in sounding the alarm.

In the "On Faith" section of the Washington Post, Jordan Sekulow, Executive Director of the American Center for Law and Justice wrote, "The Obama Administration's Department of Health and Human Services (HHS) decision to force religious institutions to provide insurance coverage for abortion pills is nothing short of a war on religious liberty. And President Obama did nothing to change this fact with his latest 'accommodation.'

"This is not just an assault on life, or even Catholics, it is a direct attack at the heart of religious freedom and free exercise - the very essence of the First Amendment.

"Make no mistake; this regulation is not just about contraceptives. The regulation at issue will force all employers to provide insurance coverage for abortifacients - the morning-after pills that can contribute to the abortion of a fertilized egg."

An Issue of Solidarity as Catholics

The Obamacare mandate has also revealed another subtle desire - to destroy solidarity in the Church between the bishops and their flocks. This attempt at polarization is a secondary way in which the government can defuse the impact of religious faith on issues.

Nancy Pelosi, in her support of the mandate, identified herself as a Catholic and indicated she was standing with her fellow Catholics in support of the ruling. Whoever she may be standing with, they do not represent the core teachings of the Catholic Church.

The Catholic faith is not a "me and Jesus" version of Christianity where I can believe what I want and call it good. In "Lumen Gentium," the second Vatican Council emphasized that we belong to a community of faith. "Christ, the one Mediator, established and continually sustains here on earth His holy Church, the community of faith, hope and charity, as an entity with visible delineation through which He communicated truth and grace to all." (Paragraph 8)

This community of faith only exists with the lay faithful in communion with the bishop and the bishop in communion with the Holy Father. A separation at any point will cause that portion of the Church to be cut off.

A bishop is called to be a defender of the faith and will held to account for his faithfulness to do just that. The same, however, must be said of all of us. When we stand in collegiality with our bishop and Pope, holding fast to the tenets of our faith, we are a force that cannot be overturned.

As our Lord said, "I will build my Church and the gates of hell shall not prevail against it."

An Issue of Establishing Doctrine

The assumption on the part of our administration is that the Church can simply adjust her moral compass to follow the path set by the government. In addition to an assault on religious liberty, they also are calling for an change in our ecclesiology and moral teaching.

Simply put, we change the teaching office of the Church to fit the cultural whim of the society in which we are found.

As Catholics, the normative profession of faith declares that we believe everything contained in the Word of God, through Scripture and handed down in Tradition, was divinely revealed. Our faith is not simply based on what the majority wants but what God has said.

Blessed John Newman captured this in one of the verses of his hymn, "Firmly I Believe and Truly." He writes:

"And I hold in veneration,
For the love of Him alone,
Holy Church, as His creation,
And her teachings, as His own."

An Issue of Protecting the Dignity of Life

The issue of Life and the dignity of the Human Person cannot be sidelined as we look at issues of religious liberty, doctrine and ecclesiology. In fact, Dr. Taylor Marshall makes a strong plea for just the opposite on his blog, Canterbury Tales (http://cantuar.blogspot.com/):

"The state is threatening us regarding the most misunderstood elements of Catholic social teaching - marriage and human sexuality. We should not fight for religious liberty so that we will be tolerated among all the other incorrect philosophies and ideologies of our day.

"I don't want an America where Catholicism is tolerated. I want an America where natural law and natural rights are observed and the reign of Christ the King is publicly acknowledged."

An Issue of True Women's Health

The final spin in this spider web of healthcare-gone-amuck has to do with women's health. To label contraceptives, abortions and sterilization as means of health puts women in serious danger from drugs, chemicals and procedures that not only will impact physical health but psychological and spiritual health as well.

In a recent commentary, Judie Brown of the American Life League pointed out that the birth control pill was ranked as a "Group One" carcinogenic drug by the World Health Organization.

She also cites a speech by Dr. Angela Lanfranchi, a breast cancer surgeon and cofounder of the Breast Cancer Prevention Institute, that shared a wealth of statistical data to support a fact that the use of the pill has been strongly linked to an increased risk of breast cancer. The pill is also believed to increase the risk of cervical cancer and liver cancer.

In addition a book by Chris Kahlenborn, M.D., "Breast Cancer: Its Link to Abortion and the Birth Control Pill," offers indisputable proof on the connections breast cancer has with surgical and medical abortion as well as contraception.

Also, on the issue of health - albeit men or women - what about the killing of healthy babies in the womb?

The Church is the Hope of the Human Race

It would seem that God is calling us to action as never before. He is calling all Christians - Catholic and others - to stand and speak out.

The Most Reverend William Murphy, bishop of Rockville Centre, summarizes the challenge we face quite well. He writes, "This mandate is a radical incursion on the part of our government into freedom of conscience founded on our religious beliefs!

"It contravenes the First Amendment and several federal laws. More importantly, it violates the law of God who gave us life and calls us to respect all human life. The Bill of Rights assures us that we have a right in this country to obey God's law and follow our conscience, free to live out our religious beliefs as individual persons and as institutions.

"Forcing all of us to buy or provide coverage for sterilization and contraceptives, including drugs that induce abortion, is a radical incursion into our freedom of conscience and religious exercise."

Now is the time to wake up the person next to you in the pew. The Catholic Church has many voices - lay apostolates, fraternal organizations like the Knights of Columbus, ministries and other groups. It's time for action as the people of God.

Awake, O sleeper, this affects you.

-----
 
Randy Sly is the Associate Editor of Catholic Online and the CEO/Associate Publisher for the Northern Virginia Local Edition of Catholic Online (http://virginia.catholic.org). He is a former Archbishop of the Charismatic Episcopal Church who laid aside that ministry to enter into the full communion of the Catholic Church.
---
Copyright 2016 - Distributed by THE CALIFORNIA NETWORK
Pope Francis Prayer Intentions for May 2016
Universal:
Respect for Women: That in every country of the world, women may be honored and respected and that their essential contribution to society may be highly esteemed.
Evangelization:
Holy Rosary: That families, communities, and groups may pray the Holy Rosary for evangelization and peace.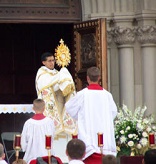 By Deacon Keith Fournier
We have received the Bread of Heaven. Let us choose to become what we consume. These Feasts are not just rituals on a Church calendar. They are invitations to encounter the Lord Jesus Christ, and then offer Him to a world waiting to be born anew. On this Feast of ... continue reading
---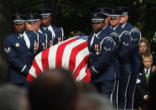 By Deacon Keith Fournier
I live in Chesapeake, a wonderful city in Southeastern Virginia where there are many members of the military. The parish I serve is an example of this. Every day, I witness the many sacrifices which military families make for our Nation. On this Memorial Day, I ... continue reading
---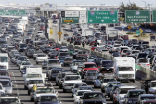 By Marshall Connolly (CALIFORNIA NETWORK)
We have money for perpetual war and can afford generous foreign aid, tax subsidies and cuts for the wealthy, but we cannot find the money to fix a pothole or repair a collapsing bridge. This is the sorry state of affairs U.S. infrastructure is in as we let the nation ... continue reading
---

By Kenya Sinclair (CALIFORNIA NETWORK)
Protesters at Republican presidential candidate Donald Trump's New Mexico rally erupted in violent acts including the attempted stoning of police, glass bottles thrown at mounted units and their horses, burning shirts and more. LOS ANGELES, CA (Catholic Online) - ... continue reading
---

By Kenya Sinclair (CALIFORNIA NETWORK)
Illegal aliens continue to surge into the United States from the Southwest U.S. border, leading the U.S. Customs and Border Protection (CBP) units to announce record-breaking apprehensions in April, 2016. LOS ANGELES, CA (Catholic Online) - According to the U.S. ... continue reading
---

By Marshall Connolly (CALIFORNIA NETWORK)
The arresting officer in the Freddie Gray case, Edward Nero, has been declared "not guilty" by the judge in his criminal trial. Now, the community waits to see if violence will erupt or if the streets will remain quiet. LOS ANGELES, CA (California Network) - Officer ... continue reading
---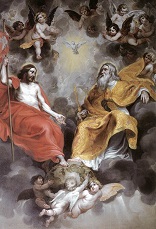 By Deacon Keith Fournier
'The mystery of the Most Holy Trinity is the central mystery of Christian faith and life. It is the mystery of God in himself. It is therefore the source of all the other mysteries of faith, the light that enlightens them. It is the most fundamental and essential ... continue reading
---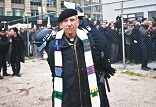 By Fr Frank Pavone
Father Berrigan was a radical figure who sent a total of almost seven years in prison. What many don't realize though is that his activism extended beyond the anti-war movement and into the anti-abortion movement. Believing in what he called a consistent ... continue reading
---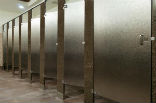 By David Drudge (CALIFORNIA NETWORK)
Under a new law, businesses in New York will be fined if they don't use a person's preferred pronoun when referring to them. This especially becomes a problem when it is understood there are at least 58 possible pronouns with at least five grammatical variations ... continue reading
---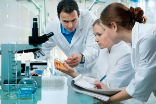 By Marshall Connolly (CALIFORNIA NETWORK)
The Federal Government has discovered the grocery list technology. This unlock apparently occurred recently as the Department of Agriculture sent encouraging, rapid-fire tweets to the public about how to use this remarkable new advancement. LOS ANGELES, CA (California ... continue reading
---
All U.S. News