Catholic Resistance Must be the Response to the Unjust HHS Edict to Violate Conscience
---
The claim that such an edict is an unjust law is rooted in the western understanding of the very nature of law
The Catholics Bishops of the United States have asked the faithful to pray, fast and engage in Catholic Action. This is in response to the unjust edict demanding that Catholic hospitals and institutions dispense contraceptives (some of which are abortifacients) and offer sterilization under the so called "Affordable Care Act".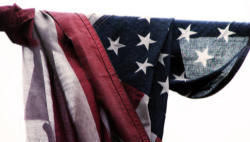 Religious Freedom is a fundamental human right
Highlights
By Deacon Keith Fournier
Catholic Online (www.catholic.org)
2/7/2012 (5 years ago)

Published in U.S.
Keywords: Sebelius, HHS, Mandate, Edict, Catholic resistance, Catholic action, Archbishop Gomex, Archbishop Dolan, contraception, abortifaciants, sterilization, natural law, unjust law, Deacon Keith Fournier
---
P>WASHINGTON,DC (Catholic Online) - On Sunday, January 29, 2012, Catholics around the Nation heard from the ambo - or read in their parish bulletins-  individual statements and letters from numerous US Bishops calling them to rise up in prayer, fasting, Catholic Action and resistance. This response has been triggered by what they called in a group letter an unjust edict issued by Kathleen Sebelius, the Secretary of Health and Human Services.
This Edict demanded that Catholic hospitals and institutions dispense contraceptives (some of which are abortifacients) and offer sterilization under the so called "Affordable Care Act". They have been given thirteen months to comply. This is an unjust law in the clearest sense. The Federal government of the United States is trying to force the Catholic Church to violate conscience. Failure to do so will bring punitive measures upon the Church and her instituions.
The claim that such an edict is an unjust law is rooted in the western understanding of the very nature of law. It is the same firm foundation upon which the American founders grounded their insistence that there are inalienable rights, endowed upon us all by a Creator, which cannot be taken away by a civil government. Positive law must reflect the Natural Law or it is unjust.
Saint Augustine said of an unjust law, "For it seems to me that an unjust law is no law at all." Saint Thomas Aquinas explained, "Human law is law only in virtue of its accordance with right reason: and thus it is manifest that it flows from the eternal law. And in so far as it deviates from right reason it is called an unjust law; in such case it is no law at all, but rather a species of violence." In doing so, they echoed Cicero, Aristotle and Plato and the entire Natural Law Tradition.
Martin Luther King, Jr., in his 1963 Letter from a Birmingham Jail, gave a this explanation of how one determines whether a law is unjust, "How does one determine whether a law is just or unjust? A just law is a man-made code that squares with the moral law or the law of God. An unjust law is a code that is out of harmony with the moral law."
This unjust Edict from Secretary Sebelius came one day after Pope Benedict XVI addressed a group of US Bishops during their ad limina visit. He warned them of the growth of radical secularism in the United States and the accompanying threats to the fundamental Right to Religious Freedom.
In a January 25, 2012 article for the Journal First Things entitled "A Time for Catholic Action and Catholic Voices"  Archbishop Jose Gomez of Los Angeles, commented on Pope Benedict's address:
"Last Thursday in Rome, Pope Benedict XVI delivered a remarkable address to a group of visiting American bishops. He praised America's founders for their commitment to religious liberty and their belief that Judeo-Christian moral teachings are essential to shaping citizens and democratic institutions. The Holy Father warned that our heritage of religious freedom faces "grave threats" from the "radical secularism" of political and cultural opinion leaders who are "increasingly hostile to Christianity."
Archbishop Gomez is one of many heroic Bishops in the United States who have stood up and raised a prophetic voice of resistance. They are being led by Cardinal - designate Timothy Dolan, the President of the United States Conference of Catholic Bishops.
Archbishop Gomez summarized the effects of this Edict, "Last Friday, the day after the Pope's address, our federal government issued a ruling that confirmed his worst fears about our country's anti-religious and anti-Christian drift. The U.S. Department of Health and Human Services announced a final decision to mandate that every U.S. employer must provide health insurance coverage that makes birth control, sterilization, and even abortion-causing drugs available to its employees free of charge.
"The government rejected the U.S. bishops' efforts to negotiate an exemption for faith-based employers-including Catholic hospitals, charities and colleges-that are morally opposed to abortion and contraception. Instead, the government is giving us until August 2013 to obey or suffer the consequences-fines so large they could drive some Catholic employers out of business. It is hard not to see this new mandate as a direct attack on Catholic consciences and the freedom of our Catholic institutions."
"The mandate does not promote any civil liberties and it does not advance any significant public health goals. The government justifies the mandate by arguing that employers who do not provide these services are discriminating against women. But access to free contraception has never been a basic human right. And there is no evidence that birth control has any effect on women's health; pregnancy is not a disease for which "preventive medicine" is required."
"The Health Department justifies denying exemptions to Catholic charities, hospitals, and colleges because it says they are not really "religious" institutions. This may be the most troubling part of this new mandate. In effect, the government is presuming it has the competence and authority to define what religious faith is and how believers should express their faith commitments and relationship to God in society. These are powers our government has never before assumed itself to have.
"In this case, the government is imposing a narrow, radically individualistic idea of religion-defining religion as only worship and moral teaching. As many have noted, under this definition, much of what Jesus Christ did would not qualify as a "religious" ministry. The fact is that everything the Church does is "religious." All our ministries and institutions are motivated by our love for God and our mission to the spread the Gospel. We don't do these things because we are social workers or philanthropists. We do them because we are disciples."
"The Catholic Church is the only visible religious group in American public life that holds consistent beliefs regarding the morality of life issues, including abortion and contraception. And Catholic institutions make a major contribution to our social fabric-healing, educating, and caring for the needs of millions of our fellow citizens, especially the poor. So it is hard to escape the conclusion that the government is singling out the Church with this new mandate."
"But the issues here go far beyond contraception and far beyond the liberties of the Catholic Church. They go to the heart of our national identity and our historic understanding of our democratic form of government. In his address last Thursday, Pope Benedict gave us some prophetic advice for these troubling times:
"Here once more we see the need for an engaged, articulate and well-formed Catholic laity endowed with a strong critical sense vis-ŕ-vis the dominant culture and with the courage to counter a reductive secularism which would delegitimize the Church's participation in public debate about the issues which are determining the future of American society. The preparation of committed lay leaders and the presentation of a convincing articulation of the Christian vision of man and society remain a primary task of the Church in your country; as essential components of the new evangelization, these concerns must shape the vision and goals of catechetical programs at every level."
"There will be much more to say about this in the weeks ahead. But this much is clear at the present moment: Now is a time for Catholic action and for Catholic voices. We need lay leaders to step up to their responsibilities for the Church's mission. Not only to defend our faith and our rights as Catholics, but to be leaders for moral and civic renewal, leaders in helping to shape the values and moral foundations of America's future."
The Archbishop is absolutely correct. It is time for an American Catholic Action led by lay men and women. Catholics in the United States must rise up in a Tide of Resistance to this unjust edict of the Obama Administration. They must act in a manner  which, in the words of the Vatican Congregation for the Doctrine of the Faith, is "morally coherent." 
That poignant phrase, "morally coherent", was used in an instruction released in 2002 entitled a "Doctrinal Note on some questions regarding the Participation of Catholics in Political Life". It was directed to "the Bishops of the Catholic Church and, in a particular way, to Catholic politicians and all lay members of the faithful called to participate in the political life of democratic societies."
The phrase also undergirds the "Compendium of the Social Doctrine of the Church" sections pertaining to the political participation of Catholics. (See, e.g. #565-574): "The social doctrine of the Church is not an intrusion into the government of individual countries. It is a question of the lay Catholic's duty to be morally coherent, found within one's conscience, which is one and indivisible."
"There cannot be two parallel lives in their existence: on the one hand, the so-called 'spiritual life', with its values and demands; and on the other, the so-called 'secular' life, that is, life in a family, at work, in social responsibilities, in the responsibilities of public life and in culture. The branch, engrafted to the vine which is Christ, bears its fruit in every sphere of existence and activity."
"In fact, every area of the lay faithful's lives, as different as they are, enters into the plan of God, who desires that these very areas be the 'places in time' where the love of Christ is revealed and realized for both the glory of the Father and service of others". 
"Living and acting in conformity with one's own conscience on questions of politics is not slavish acceptance of positions alien to politics or some kind of 'confessionalism', but rather the way in which Christians offer their concrete contribution so that, through political life, society will become more just and more consistent with the dignity of the human person."
We are living under what Pope Benedict XVI called a "Dictatorship of Relativism". When there is a wholesale effort to deny the existence of anything objectively true which can be known by all and form the basis of our common life, then there is no real freedom. Instead, we teeter on the brink of anarchy.
The effort to paint all our moral positions as "religious" and attempt to force us to stay behind our Church doors is virulently anti-Christian and unconstitutional.  Our insistence that the Right to Life and the Right to Religious Freedom are rooted in the Natural Law which must inform any truly just positive laws.   
On January 24, 2012, Cardinal- designate Timothy Dolan shared these words in an address at the Fordham Law School, "Natural Law is a concept of objective truth, known by anyone with the power of reason -- a truth not relativized by the specialinterest of religious preference, class, genderor individual bias. "We hold these truths to beself-evident."
He continued, "It is a question of endowments that are intrinsic to us by the very fact of being human. And thus the rights appropriate to us are "inalienable." They cannot be taken away by any state or power or law or choice of individuals.And what specifically cannot be takenaway? Our life, our liberty. No human institution or individual has given us theserights. They have been given by us by God."
This President and his administration espouse a rapidly expanding Secularist State which fails to respect fundamental human rights including the Right to life and the Right to Religious Freedom. A rising Catholic tide of resistance and a New Catholic Action is the proper response to this unjust Edict violating religious freedom.Let it begin.
---
Copyright 2017 - Distributed by THE CALIFORNIA NETWORK
Pope Francis Prayer Intentions for OCTOBER 2017
Workers and the Unemployed.
That all workers may receive respect and protection of their rights, and that the unemployed may receive the opportunity to contribute to the common good.
---
---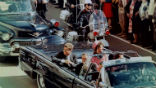 President Trump has decided to release a trove of classified documents on the Kennedy assassination. President Kennedy, the first Catholic ... continue reading
---

On Monday, the U.S. Senate confirmed Callista Gingrich, wife of former House Speaker Newt Gingrich, as the next U.S. Ambassador to the Holy ... continue reading
---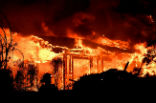 With more than 30 deaths caused by the various wildfires devouring swaths of California, Pope Francis on Friday sent a message voicing his ... continue reading
---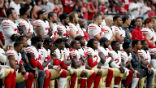 NFL Commissioner Roger Goodell has asked league owners to have their players stand for the national anthem. The lamented in a letter to all ... continue reading
---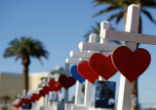 "It's the worst mass shooting in modern American history." The above opening sentence is the exact lead sentence I used in a column last ... continue reading
---