We urge every effort to reign in rogue abortionists and hold them accountable for their deeds.
The National Pro-Life Center is joining with the Pennsylvania Catholic Conference in calling for legislation that will make abortion practitioners accountable:"The horrible work of the abortion trade has been largely left unregulated because of a perverse belief that abortion is a sacrosanct Constitutional 'right' that cannot be abridged." (Fr. Paul Schenck)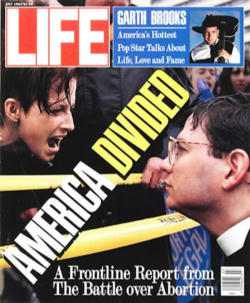 Then Pastor Paul Schenck on the cover of Life Magazine defending children in the womb. Now Fr. Paul Schenck, a Catholic priest, he continues his life's work and journey to build a culture of life and civilization of love.
HARRISBURG, PA (Catholic Online) - I recently heard from a Pro-Life champion, Fr. Paul Schenck, concerning a  critically important hearing held on Tuesday, February 8, 2011 in Pennsylvania. I have known Fr. Paul for decades. I stood with him in several capacities on his life journey. He is currently the founder and chairman of the Washington, DC based National Pro-Life Center (NPLC) and a priest of the Diocese of Harrisburg. Whenever Fr. Paul calls, I stop everything. Let me give some background to explain why.
As a lawyer, I helped to defend him for years against unconstitutional efforts to prevent him from speaking the truth concerning the intrinsic evil of every procured abortion. That culminated at the US Supreme Court when I served as Co- Counsel to renowned Constitutional attorney Jay Sekulow who successfully argued for the vindication of then Pastor Paul Schenck. Jay won a landmark case in constitutional law, Schenck v. Pro-Choice Network, which is now a part of American legal history. The precedent established helped to secure the First Amendment Rights of all who stand in solidarity with those who have no voice but ours to defend them.
In addition, I have had the privilege of being part of his journey toward the Catholic faith. It led him from evangelicalism to the Episcopal priesthood and then to the altar where he entered into the full communion of the Catholic Church. I served as Deacon at the Mass of reception where Fr. Frank Pavone of Priests for Life received his profession of the ancient creed. It was a moment of joy I thought could not be surpassed. That was, until years later when I attended his ordination to the Roman Catholic priesthood. This journey will be the subject of a book I am helping him to write. It is a story which must be told. 
Like Fr Paul I have been involved in the great human rights struggle of our age for decades. However, it is men like him who have borne the heat of the day. He is, to borrow the nickname of heavyweight boxer Evander Holyfield, the "real deal." He was unafraid to suffer for our youngest neighbors to the point of enduring unjust imprisonment. I hired him in the early nineties while he was under "house arrest" with an ankle bracelet and I was the Executive Director of the ACLJ. After his victory at the US Supreme Court that bracelet is a symbol to me of the kind of courage I wish I had. So, when Fr. Paul calls, I listen.
He told me of this State senate hearing called in response to the case of Dr. Kermit Gosnell, the West Philadelphia abortionist criminally charged for the commission of eight murders. I wrote about the story when it hit the national news. Seven children were executed after birth. This horrid man utilized a procedure he referred to as "snipping," severing their spinal cord with surgical scissors which he inserted into the back of their necks. The eighth charge involved the death of one of the mothers from an overdose of anesthetics administered during one of the executions.
Father Paul Schenck accompanied the leader of the Pennsylvania Catholic conference to this hearing on Tuesday. He said it was a matter of National interest which I must write about. I knew he was right. I read the 62 pages of Grand Jury testimony in this matter. It is bone chilling and maddening. It discloses the abject failure of state regulators to provide oversight of what witnesses properly called a "house of horrors."  As a former prosecutor, I admire Philadelphia District Attorney Seth Williams. He has shown tremendous leadership in prosecuting this case.
Williams told the Senate committee Tuesday that the grand jury felt that the agencies involved seemed "more interested in protecting the interest of the departments than the interests of women and young girls." He repeated what I heard him say in numerous interviews with the National Press after the disclosure of this crime; there is "more oversight of women's hair salons and nail salons."
He noted that though there were multiple lawsuits against Gosnell, Pennsylvania officials took no action against him until after a federal drug raid of his abortion center. The existence of this house of horrors is a result of the lack of any regulation of abortion facilities in Pennsylvania.  This facility had not been inspected in 17 years. What is needed is obvious to any reasonable person. Until they are shut down, which they should be, these places should be regulated in the same manner as ambulatory surgery centers. 
The case out of West Philadelphia revealed only the tip of a proverbial iceberg; squalid, unregulated abortion mills where women are subjected to substandard "services" and children are killed, even after they are born.  This call for regulating these houses of horror is being heard in Harrisburg. The Commonwealth's new Republican Governor Tom Corbett has promised action. The evils disclosed have garnered a response across party lines. The District Attorney, Seth Williams, is a Democrat. He and his staff are leading an unrelenting charge against rogue abortionists like Gosnell.
In addition, there is a silver lining in this dark cloud. The response of the public has been overwhelming. Inspiring shows of compassion are occurring almost daily as people offer to pay for the burial of the children. However, Fr. Paul's spoke words which haunted me and prompted me to write this article, "Deacon Keith, my greatest fear is that all of this concern and compassion will fall by the wayside once the budget process begins in Harrisburg." I knew I had to do everything I could to make sure that does not happen.
There are times when the truth concerning what happens in every procured abortion becomes obvious and the nation is shaken out of its complacency. I hope and pray that the House of Horrors found in Philadelphia will be one of those moments.  The 62-page grand Jury record details that dead children were kept in bottles of Formaldehyde and their "severed feet" and "body parts" kept in the same refrigerator where the staff kept their lunch.
The perpetrator/doctor (executioner) was paid on a sliding scale depending on the age and size of the child. He had utter disdain for the women and his barbarity toward these children properly earned the label, applied by one of the participants in Tuesday's hearing, of a "serial killer". He became a wealthy man by shedding the blood of innocents. He now claims to be insolvent and seeks a public defender paid for by tax dollars.
However, while the larger issue of the intrinsically evil nature of every procured abortion must still be faced, the fact that abortion "clinics" are not regulated must not be allowed to continue. It is time for action. The National Pro-Life Center, founded by Fr Paul Schenck, is joining with the Pennsylvania Catholic Conference in calling for legislation that will make abortion practitioners accountable.

Fr. Schenck told me, "The horrible work of the abortion trade has been largely left unregulated because of a perverse and irrational belief that abortion is a sacrosanct Constitutional 'right' that cannot be abridged under any circumstances. As a result, women and children have been abused and killed. We urge every effort to reign in rogue abortionists and hold them accountable for their deeds."
He pointed out that what Gosnell did was only a matter of hygiene and degree, "A baby dies and a woman is injured in every abortion." Finally, he told me he will lead an effort to urge lawmakers to pass laws and improve regulation and inspections. Of course, I was not surprised. This lifelong champion of our smallest neighbors in the womb has been leading the charge for decades. And, once again, I will join him in his Pro-Life work and on his Pro-Life journey and consider it an honor.
---
Copyright 2016 - Distributed by THE CALIFORNIA NETWORK
Pope Francis Prayer Intentions for May 2016
Universal:
Respect for Women: That in every country of the world, women may be honored and respected and that their essential contribution to society may be highly esteemed.
Evangelization:
Holy Rosary: That families, communities, and groups may pray the Holy Rosary for evangelization and peace.

By Kenya Sinclair (CALIFORNIA NETWORK)
Illegal aliens continue to surge into the United States from the Southwest U.S. border, leading the U.S. Customs and Border Protection (CBP) units to announce record-breaking apprehensions in April, 2016. LOS ANGELES, CA (Catholic Online) - According to the U.S. ... continue reading
---

By Marshall Connolly (CALIFORNIA NETWORK)
The arresting officer in the Freddie Gray case, Edward Nero, has been declared "not guilty" by the judge in his criminal trial. Now, the community waits to see if violence will erupt or if the streets will remain quiet. LOS ANGELES, CA (California Network) - Officer ... continue reading
---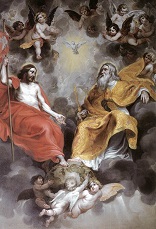 By Deacon Keith Fournier
'The mystery of the Most Holy Trinity is the central mystery of Christian faith and life. It is the mystery of God in himself. It is therefore the source of all the other mysteries of faith, the light that enlightens them. It is the most fundamental and essential ... continue reading
---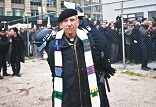 By Fr Frank Pavone
Father Berrigan was a radical figure who sent a total of almost seven years in prison. What many don't realize though is that his activism extended beyond the anti-war movement and into the anti-abortion movement. Believing in what he called a consistent ... continue reading
---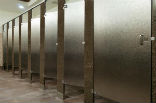 By David Drudge (CALIFORNIA NETWORK)
Under a new law, businesses in New York will be fined if they don't use a person's preferred pronoun when referring to them. This especially becomes a problem when it is understood there are at least 58 possible pronouns with at least five grammatical variations ... continue reading
---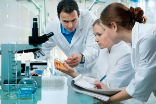 By Marshall Connolly (CALIFORNIA NETWORK)
The Federal Government has discovered the grocery list technology. This unlock apparently occurred recently as the Department of Agriculture sent encouraging, rapid-fire tweets to the public about how to use this remarkable new advancement. LOS ANGELES, CA (California ... continue reading
---

By David Drudge (CALIFORNIA NETWORK)
Texas is taking another step to becoming an independent Republic by recalling its gold and other precious metals home. A private company is planning to construct a bullion depository south of Houston, creating a virtual Ft. Knox for the state. LOS ANGELES, CA ... continue reading
---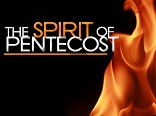 By Deacon Keith Fournier
I am one of countless thousands upon thousands whose life was profoundly changed by an experience, an encounter, with the Holy Spirit decades ago. I am old enough to remember when we who had this encounter were sometimes called Pentecostal Catholics. That ... continue reading
---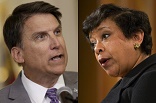 By Deacon Keith Fournier
If you rely on the main stream media for your news reports, you will not hear the truth of what is really happening in North Carolina. Much of the media uses Orwellian newspeak in its reports and has degenerated into a propaganda wing of the current ... continue reading
---

By Kenya Sinclair (CALIFORNIA NETWORK)
Texas has been thinking about seceding from the United States for quite a while. Now, after a Wednesday meeting of the Platform Committee of the Texas Republican Party, a Texas independence resolution will be up for vote during this week's GOP convention. LOS ANGELES, ... continue reading
---
All U.S. News