---
11/1/2006 (9 years ago)
Our Sunday Visitor (www.osv.com)
HUNTINGTON, Ind. (Our Sunday Visitor) - An ever-expanding inventory of high-tech gadgets has turned our world into a "global village," making friends out of strangers - whether they live across the continent or around the world - through e-mail and instant messaging, online chatrooms and blogs.
Highlights
Our Sunday Visitor (www.osv.com)
11/1/2006 (9 years ago)
Published in Health
---
But a recent study shows that Americans have fewer close friends today than they did two decades ago, and the friends they do have tend to be within the circle of their own immediate families. Social isolation is on the rise despite the seemingly endless opportunities to connect with others. At the heart of this disturbing new trend is technology, which appears to be a double-edged sword, bringing people together in a broad sense while cutting them off from face-to-face interactions in their everyday lives. F. Clark Power, associate director of the Center for Ethical Education at the University of Notre Dame in Notre Dame, Ind., said that experts in the field call this new phenomenon a "loss of social capital." Those who lived during the Depression and World War II were the most "civically engaged," he said. Each generation has become a little less connected, something that is obvious not only within society in general but within today's families, as parents and children find it more and more difficult even to eat meals together or vacation together, he told Our Sunday Visitor. "It's so pervasive. It's everywhere you look. People are not joining groups," said Power, explaining that the "disconnect," which is evident in everything from voting patterns to bowling leagues, is due in part to the inability of individuals to see themselves as their "brother and sister's keeper." "There's a big worry that people are going their own way and not feeling terribly responsible for the common good," he said. "It's hard to maintain a democratic society if so many people just don't care about things that affect their private interest. People feel disconnected from those who are not part of their immediate family. Overall, when you look at the trends, they are a bit disturbing." 'Social isolation' Talk about "social isolation" made headlines a few months ago when a survey of 1,500 Americans showed that 25 percent of them said they had no one with whom they could discuss personal problems. That number was more than double what was reported in an identical survey in 1985. Robert Putnam, widely considered a leading authority on social isolation and the author of Bowling Alone: The Collapse and Revival of American Community (Simon & Schuster, $16), a book on the trend, points to television as the main culprit in the staggering drop in personal connections. The dramatic rise in the number of households that owned a television set in the early 1960s as compared with one decade earlier - combined with suburban sprawl and two-career families - coincides with a breakdown in civil society, he argues. Turn it off Power of Notre Dame University agrees, saying that in order to stem the tide of social isolation Americans must "turn your televisions and computers off and participate in community rituals like prayer and discussion and service." He said the Catholic Church, and other large community-centered organizations, should become more aware of the "urgency" of the need to provide people with ways to get involved in things outside their own families. Children, in particular, need opportunities to experience community through sports teams, drama clubs, service projects and other efforts that will show them an alternative to the "me, me, me" motto of society, he said. "In our culture you almost need to acquire a taste for community because it is so individualistic," said Power, noting that young people can often be found with their ears and eyes glued to MP3 players and handheld videogames. "When do you take your eyes or ears off it and look and listen," he said. "We have to educate teachers and coaches and parents on the problem and how to work through it." Power, who researches character education and co-directs "Play Like a Champion," a support program that helps youth ministers and coaches give the children in their care experiences of community, said that he believes the next generation can buck the trend if they are educated about what's happening. "I am very optimistic about our capacity to turn things around," he said. So little time Merci Miglino, a motivational speaker and professional coach in Albany, N.Y., told Our Sunday Visitor that technology is "the obvious answer" when looking for somewhere to point a finger with regard to social isolation, and yet it is not the only culprit. E-mail, cell phones, instant messaging and other high-tech timesavers aren't bad in and of themselves, she said. The problems arise when people use those gadgets to fill every free minute with work and when communication exists only in "virtual relationships," she said. "People are working more, not less, as a result of technology, and the more we work the less time we have for community," Miglino said. "I don't know if people are any more removed from community because of technology than they are because of information overload and the fact that we just work so much. In some ways, blogs and e-mail and those kinds of things are bringing people together in a global way." She attributes much of our isolation to "distraction." While people might say, on the one hand, that they want to be part of a church community, their commitment is elsewhere. "As a culture, we are more and more connected to other things. I don't know if they're paying off any better. I don't think anything pays off as high as community and connection," Miglino said. She sees the hunger for the personal touch and face-to-face interaction alive in the popularity of things like book clubs, knitting circles and adult sports teams. "There's something there. People still want that connection, but maybe it is more of a struggle to find the time to do it," she said. "I think we are trying to find our way back." - - - Mary DeTurris Poust is a contributing editor to Our Sunday Visitor.
---
Republished with permission by Catholic Online from the Nov. 2, 2007, issue of Our Sunday Visitor newspaper (www.osv.com) in Huntington, Ind., a Catholic Online Preferred Publishing Partner.
---
---
---

By Kenya Sinclair (CALIFORNIA NETWORK)
A 49-year-old Pennsylvanian woman who has not stepped foot outside the United States within the past several months was recently diagnosed with the first case of its kind in the US - a drug-resistant form of E. coli. LOS ANGELES, CA (Catholic Online) - The CDC and ... continue reading
---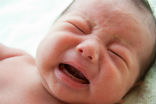 By Marshall Connolly (CALIFORNIA NETWORK)
A chilling recording has been released on a 911 call from an abortion mill, requesting emergency services for a baby who survived an abortion. The call was placed earlier this year and left people wondering about the fate of the baby. It also raised the issue of the ... continue reading
---

By Kenya Sinclair (CALIFORNIA NETWORK)
According to a new study on terminally-ill cancer patients, only five percent of patients fully understood their prognosis, which raises several questions. LOS ANGELES, CA (Catholic Online) - Researchers from Memorial Sloan Kettering Cancer Center, Cornell University ... continue reading
---

By Marshall Connolly (CALIFORNIA NETWORK)
A real life Dr. Moreau is hard at work, trying to create animals that grow organs for humans that can be transplanted without any danger of rejection. His work mixes human and animal genes, giving rise to a host of ethical concerns. LOS ANGELES, CA (California Network) ... continue reading
---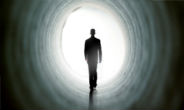 By David Drudge (CALIFORNIA NETWORK)
A British study suggests that life after death is an actual phenomenon, and there's evidence to prove it. A study involving more than 2,000 people found that life continues even after the heart stops beating. LOS ANGELES, CA (California Network) - A major study ... continue reading
---

By Kenya Sinclair (CALIFORNIA NETWORK)
Researchers looking at data of nearly 75,000 middle-aged women nurses in the United States and discovered something wonderful! LOS ANGELES, CA (Catholic Online) - The Nurses' Health Study, had the thousands of participants answer several questions, including whether ... continue reading
---

By Kenya Sinclair (CALIFORNIA NETWORK)
The World Health Organization (WHO) recently released an announcement that can change lives around the world. LOS ANGELES, CA (Catholic Online) - According to WHO's website, a new test and treatment for tuberculosis has been created and is currently under review.The ... continue reading
---

By Abigail James (CALIFORNIA NETWORK)
In a "cruel twist of fate," seven-year-old Vinny Desautels, who grew his hair out for two years to donate to cancer patients, has now been diagnosed with an aggressive stage 4 cancer. LOS ANGELES, CA (Catholic Online) - Despite being constantly teased by his peers, ... continue reading
---

By Kenya Sinclair (CALIFORNIA NETWORK)
It sounds like the plot to a science fiction story but scientists are about to attempt to bring twenty certified dead people back to life. LOS ANGELES, CA (Catholic Online) - Bioquark Inc., a biotech company, has received ethical permission to bring twenty brain-dead ... continue reading
---

By Kenya Sinclair (CALIFORNIA NETWORK)
U.S. Vice President Joe Biden paid Pope Francis a little visit on Friday to talk cancer and Christian persecution. LOS ANGELES, CA (Catholic Online) - Biden traveled to the Vatican to attend a summit on regenerative medicine. While at the Vatican, Biden pushed ... continue reading
---
All Health News