751 'no-go' zones exist in France; non-Muslims are not allowed in these areas
Seven-hundred and fifty-one "no-go" zones exist in France today. These "no-go" zones are areas in France that the French state does not control. These areas are Muslim-dominated neighborhoods. Non-Muslims dare not set foot into the areas.
Muslim youth gangs repeatedly riot through towns in the "no-go" zones.
LOS ANGELES, CA (Catholic Online) - The "no-go" zones, officially called Zones Urbaines Sensibles (ZUS), or Sensitive Urban Zones range in size and quantity. According to reports, there is hardly a town if France that does not have at least one ZUS.

ZUS formations began in late 1996, and more than 5 million people live in them; that's 8 percent of France's population. Area locations include the heavily Muslim parts of Paris, Marseilles, Strasbourg, Lille and Amiens.

Give now to help rescue those imperiled by the Islamic State!

Seine-Saint-Denis, a northern suburb of Paris is home to an estimated 500,000 Muslims and 36 of the 40 districts in the area are "no-go" zones.

French rulings and law enforcement hold no bar in the no-go zones. They aren't even allowed in. The host-countries have lost control over the "no-go" zones. Public aid can't even infiltrate to help when needed.

Seine-Saint-Denis experiences frequent acts of violence, riots, fires and shootings every day by large gangs of the Muslim youth.

SEE A LIST OF ALL FRANCE NO-GO ZONE LOCATIONS HERE

According to Washington Times, "France has Europe's largest population of Muslims, some of whom talk openly of ruling the country one day and casting aside Western legal systems for harsh, Islam-based Shariah law."

"The ZUS exist not only because Muslims wish to live in their own areas according to their own culture and their own Sharia laws, but also because organized crime wants to operate without the judicial and fiscal interference of the French state," explained Paul Belien of Brussels Journal. "In France, Shariah law and mafia rule have become almost identical."


France's city officials are slowly losing control of heavily Muslim neighborhoods to Islamists, according to Washington Times.
"What they are trying to do is shut down any sort of criticism of Islam, any sort of speech, cartoons, discussion, anything," Soeren Kern, an analyst at the Gatestone Institute and author of annual reports on the 'Islamization of France' said. "Essentially, the French government and the other European governments have lost control over the situation. It's a snowball that is growing bigger and bigger, in particular over the past 10 years."
The killers of French magazine, Charlie Hebdo are suspected al Qaida terrorists. But witnesses said they spoke perfect French. According to Washington Times, this is a "strong indication that they are homegrown terrorists who received help from AQAP or another group."
Celebrate health month with something special from our January collection
"Islam is a permanent part of France now. It is not going away," Kern said. "I think the future looks very bleak. The problem is a lot of these younger-generation Muslims are not integrating into French society. Although they are French citizens, they don't really have a future in French society. They feel very alienated from France. This is why radical Islam is so attractive because it gives them a sense of meaning in their life."
As threats and acts of terror become more frequent, the reality sinks in; France is the European country with the largest amount of Muslims. And they have no control over Islamic activity in the Muslim-fueled "no-go" zones.
---
Copyright 2017 - Distributed by THE CALIFORNIA NETWORK
Pope Francis Prayer Intentions for DECEMBER 2016
Universal:
End to Child-Soldiers: That the scandal of child-soldiers may be eliminated the world over.
Evangelization:
Europe: That the peoples of Europe may rediscover the beauty, goodness, and truth of the Gospel which gives joy and hope to life.
---
---
---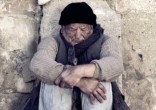 By Kenya Sinclair (CALIFORNIA NETWORK)
Many of the Vatican's Cardinals were openly upset at the erection of a McDonald's within sight of St. Peter's Square - until the fast food chain revealed its charitable side. LOS ANGELES, CA (Catholic Online) - Many have celebrated the controversial chain after charity ... continue reading
---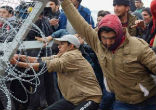 By David Drudge (CALIFORNIA NETWORK)
The number of Muslims in Italy is growing rapidly, prompting one archbishop to issue a warning - Italy will become a Muslim country in a decade if the people do not wise up to what's happening. LOS ANGELES, CA (California Network) - A Catholic Archbishop has a dire ... continue reading
---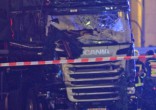 By Kenya Sinclair (CALIFORNIA NETWORK)
A museum in Bonn, Germany may create a terrorist collection for its visitors. LOS ANGELES, CA (Catholic Online) - The Haus der Geschichte, or House of History, is currently deciding whether to include the truck that mowed down and killed twelve people in the Berlin ... continue reading
---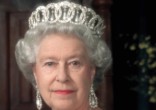 By Kenya Sinclair (CALIFORNIA NETWORK)
UPDATE: Queen Elizabeth has made her first public appearance since falling ill Christmas weekend.The Monarch awarded a Lieutenant of the Royal Victorian Order (LVO) to Ray Wheaton for his services to the Royal Family and Royal household and sent the President of Turkey ... continue reading
---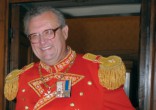 By Kenya Sinclair (CALIFORNIA NETWORK)
Fra' Matthew Festing, the leader of the Order of Malta, recently promised his loyalty to Pope Francis, amid a Vatican investigation. LOS ANGELES, CA (Catholic Online) - The Order of Malta is one of the oldest lay religious orders of the Catholic Church. It has ... continue reading
---

By David Drudge (CALIFORNIA NETWORK)
As the vise tightens on ISIS in Syria and Iraq, the barbaric terrorist state is sending its soldiers abroad to spread terror around the world. Now an ISIS general is rumored to be in Europe with 400 of his best soldiers, all disguised and ready to attack. LOS ANGELES, ... continue reading
---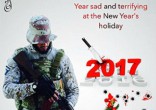 By Kenya Sinclair (CALIFORNIA NETWORK)
The Islamic State has posted several threatening messages to its encrypted social media site Telegram. LOS ANGELES, CA (Catholic Online) - According to Foreign Desk News, several graphics have been released on Telegram, all of which call for lone wolf attacks amid New ... continue reading
---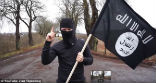 By David Drudge (CALIFORNIA NETWORK)
Following the killing of Europe's most wanted terrorist in Italy, people in Germany have asked how is it that a most wanted terrorist can cross borders without detection? One man made a video to answer the question. LOS ANGELES, CA (California Network) -- German and ... continue reading
---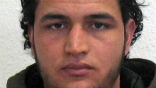 By Marshall Connolly, (California Network)
Terrorist Amis Amri was shot and killed by an Italian police trainee in Milan on Friday. The incident ends a massive international manhunt for the suspect who drove a big rig truck into a crowded Christmas market in Berlin, killing 12 and injuring 38 others. LOS ... continue reading
---

By Marshall Connolly (CALIFORNIA NETWORK)
The hunt continues for Anis Amri, the terrorist from Tunisia who drove a big rig truck into a crowded Christmas market in Berlin, killing 12 and injuring 48. We know his identity because he left his identification in the truck. LOS ANGELES, CA (California Network) -- ... continue reading
---
All Europe News