Missionaries report Boko Haram beheads six-year-old boy on his way to hospital
---
By Catholic Online (NEWS CONSORTIUM)
9/3/2014 (2 years ago)
Catholic Online (www.catholic.org)
Islamists are confident the world will do nothing to stop them.
The Nigerian terrorist group Boko Haram has beheaded a six-year-old boy as part of an attack staged last June. The boy was killed precisely because he was a Christian. His murder has been detailed in eyewitness accounts via Voice of the Martyrs missionary organization.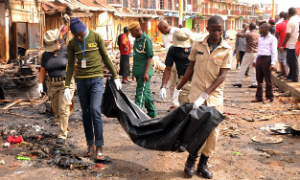 The world appears uninterested in what's happening in Nigeria, unwilling to do much to help stop the march of Boko Haram.
LOS ANGELES, CA (Catholic Online) - Voice of the Martyrs (VOM) is reporting that a six-year-old boy was beheaded by Boko Haram in the Christian village of Attagara, Nigeria in June. According to VOM, the attackers first fired on the village with machine guns, then entered the village and attacked people with machetes.
The missionary group passed along the story of one man who stopped to aid an injured boy thrown into a ditch. According to VOM, Swaltha Wandala, 55, witnessed Boko Haram terrorists killing children in a church where they had retreated for safety. One of the children, a six-year-old boy, was badly slashed and tossed into a ditch by one of the men who probably expected the child to die there.

Help alert the world to the plight of persecuted Christians!
Wandala rescued the child and proceeded to carry him to a hospital where the boy could be treated. On the way, Wanalda reported he was spotted and stopped by five terrorists who snatched the boy from his arms and beheaded the tearful child on the spot.
Wanalda was then beaten with branches taken from a nearby tree and bludgeoned with a rock. Bleeding from his nose and mouth, they left him for dead.
Reports from Nigeria tell stories of people tortured in an effort to force them to convert to Islam, and of revenge killings and reprisals against civilians, including children. Children are a favorite target of the insurgent group because they can be managed with less trouble than adults. The kidnapping and killing or enslavement of children produces more fear.
The victims of Boko Haram are exclusively Christians, targeted for that very fact.
The group has also pledged allegiance to the Islamic State in its effort to carve out an Islamic nation for itself in parts of Nigeria.
Despite the brutality of these attacks made against women and children, very little news coverage or attention is paid to them. There appears to be a policy of editorial or executive censorship, suppressing information about Islamic terrorists and their deeds in the United States. It cannot be determined if such censorship is motivated by government pressure, political correctness, or fear that sharing the news will incite further terror and bloodshed.
Regardless, events such as these are occurring almost daily. Christian martyrs are being made by the hundreds and their deaths for the faith deserve to be elevated into the public consciousness.
Nobody who is well enjoys disturbing news content which depicts beheadings or other crimes against humanity, yet the story must be told. The only way to dispel evil is to cast light upon the darkness where it flourishes. This is the moral imperative of the media. Unfortunately, few media organizations have such courage, concerning themselves with public opinion and ratings more than the truth.
Nobody objects to the publishing of imaged of the holocaust, yet somehow when it happens to Christians in the modern age, it becomes objectionable? We watch violent movies all the time, pornography and vice are rampant in our society, yet the martyrdom of Christians -really no different than the martyrdoms perpetrated by the Romans and stories we tell in Church, is somehow more offensive? People are misdirecting their anger at the messenger because they don't like the message. Catholic Online is sharing the truth. Can our nation handle the truth?
When we post graphic content, there is a disclaimer. The public is entitled to view, or not view the content at their discretion. Our mission at Catholic Online is to share what is true. Be that the Good News of the Faith or the difficult news of what happens to those who keep the Faith in the face of death.
The crimes against our Martyrs cry out for justice. When we show what is happening to them we are sharing their last moments with you and serving to alert the world to what is coming. Terrorists don't stop when they are ignored-instead they find new, more dramatic ways to gain attention.
Evil is dispelled by light, by public outcry and action. Those asking why Catholic Online shares such news ask the wrong question. The right question is, why isn't everybody else sharing the news too? And even better, what are YOU, the viewer, going to do about these crimes?
Don't like the news? Make it different by making a difference in the world. Act now to save persecuted Christians.
---
Copyright 2017 - Distributed by THE CALIFORNIA NETWORK
Pope Francis Prayer Intentions for APRIL 2017
Young People.
That young people may respond generously to their vocations and seriously consider offering themselves to God in the priesthood or consecrated life.
---
---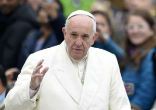 Egypt's Minister of Interior, Magdy Abdel Ghaffar, met several aides and security directors Saturday to discuss security changes and ... continue reading
---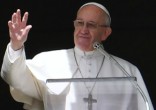 Egyptian officers were attacked at a checkpoint near St. Catherine's Monastery in Sinai, one of the oldest Christian monasteries in the ... continue reading
---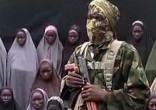 Boko Haram, an ISIS-allied, African-based terrorist group, has kidnapped more girls. LOS ANGELES, CA (Catholic Online) - According to <a ... continue reading
---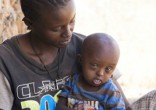 The United Nations reported the famine in Africa has put 20 million people at risk of starvation. LOS ANGELES, CA (Catholic Online) - ... continue reading
---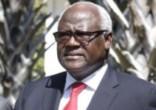 African church minister Emmanuel Momoh supplements his meager stipend by mining various minerals in the mines of eastern Sierra Leone. LOS ... continue reading
---

Copyright 2017 Catholic Online. All materials contained on this site, whether written, audible or visual are the exclusive property of Catholic Online and are protected under U.S. and International copyright laws, © Copyright 2017 Catholic Online. Any unauthorized use, without prior written consent of Catholic Online is strictly forbidden and prohibited.