NEW QUESTIONS! Don't miss out on the Prayer Trivia Quiz!
---
By Catholic Online (NEWS CONSORTIUM)
2/24/2017 (7 months ago)
Catholic Online (www.catholic.org)
How did you do? Let us know in the comments below!
Here are the answers to our prayers quiz.

CAREFUL! If you have not taken this quiz, click the button below to take it for yourself.


Come back here to check your answers. Good luck!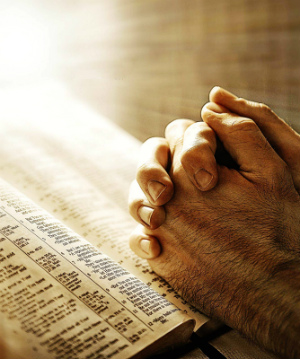 strong>Question 1: True or False? You can sing a prayer
Answer: True
Explanation: Prayer can be made in many ways, including in song. It is often said, a person who sings prays twice.
Question 2: True or False, all prayers must start with the sign of the cross.
Answer: False
Explanation: Although Catholics make the sign of the cross when beginning and ending a prayer, it is not a requirement for prayer. 
Question 3: What is intercessory prayer?
A) A prayer that asks for something
B) A prayer that expresses regret or sorrow
C) A prayer made on behalf of another person
D) All of the above
Answer: A prayer made on behalf of another person
Explanation: An intercessory prayer involves a person becoming an intercessor, asking God to intercede on behalf of another.
Question 4: What is the special prayer people make during the Sacrament of Reconciliation?
A) The Our Father
B) Hail Mary
C) Act of Contrition
D) Glory Be
Answer:  Act of Contrition
Explanation: An act of contrition is a prayer, either scripted or improvised, in which a person expresses their genuine sorrow and regret for their misdeeds. They pledge to change their way and to avoid sin in the future.
Question 5: Which of the following people can you NOT offer prayers for?

A) The Pope
B) An Atheist
C) A person of another religion
D) None of the above, you can always pray for people
Answer: None of the above, you can always pray for people.
 
Explanation: You may pray for anyone at anytime, even an enemy.

---
Copyright 2017 - Distributed by THE CALIFORNIA NETWORK
Pope Francis Prayer Intentions for OCTOBER 2017
Workers and the Unemployed.
That all workers may receive respect and protection of their rights, and that the unemployed may receive the opportunity to contribute to the common good.
---
---