By Catholic Online (NEWS CONSORTIUM)
9/30/2016 (3 months ago)
Catholic Online (www.catholic.org)
Our Bible Trivia Quiz was put together to give you a quick, fun challenge. Remember to challenge your friends and family. If you enjoyed this quiz, let us know in the comments below and we'll make more for you!

IMPORTANT: If you haven't taken the quiz yet, don't scroll down. Instead, click this button to take the challenge yourself!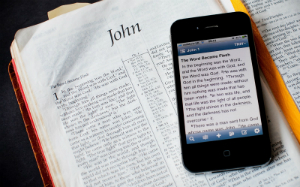 Comment on our Bible quiz below!
Question 1: Who was the oldest person in the Bible?

Answer: Methuselah

Explanation: According to Genesis 5:27, Methuselah lived to be 969 years old.

Question 2: What is the longest book of the Bible based on word count?

Answer: Jeremiah

Explanation: Jeremiah has the highest word count, at 33,002 words. Genesis comes second at 32, 046 words, then Psalms at 30,147. Isaiah is the sixth longest book by words, containing 25, 608.


Question 3: What is the name of the first printed Bible?

Answer: Gutenberg Bible
 

Explanation: The English word, â€~prayer†is relatively new, dating back to the early 13th century. It means to ask earnestly.


Question 4: What language was used in the Gutenberg Bible?

Answer:  Latin

Explanation: Although the Gutenberg Bible was printed in Germany, it was printed in Latin. The Church did not allow for Bibles to be printed in other languages at that time.


Question 5: How many books are in the Bible?
 
Answer: 73 books
 
 
Explanation: The Catholic canon of the Bible has always had 73 books since it was compiled in the late 4th Martin Luther shortened the Bible to 66 books, removing those that contained passages and ideas he found objectionable. Some Bibles order their books differently, or divide text differently, so there can be some additional variation between versions and translations, especially between different denominations.

---
Copyright 2017 - Distributed by THE CALIFORNIA NETWORK
Pope Francis Prayer Intentions for DECEMBER 2016
Universal:
End to Child-Soldiers: That the scandal of child-soldiers may be eliminated the world over.
Evangelization:
Europe: That the peoples of Europe may rediscover the beauty, goodness, and truth of the Gospel which gives joy and hope to life.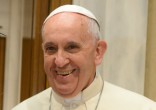 By Kenya Sinclair (CALIFORNIA NETWORK)
Speaking to a delegation of pilgrims led by Lutheran Archbishop Kari Makinen of Turku, Pope Francis shared a special message, in which he quoted Martin Luther. LOS ANGELES, CA (Catholic Online) - According to the Catholic Herald, Pope Francis spoke of the his October ... continue reading
---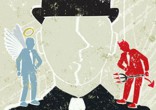 By Kenya Sinclair (CALIFORNIA NETWORK)
The closer we are to Christ, the more the devil attacks. Why? Because the enemy wants us to fall from grace - just like he did. LOS ANGELES, CA (Catholic Online) - During his early morning Mass in the chapel of Domus Sanctae Marthae, Pope Francis described the ... continue reading
---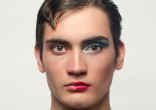 By Mary Rezac (CNA/EWTN News)
You've probably heard of Bruce Jenner. Phoenix, AZ (CNA/EWTN News) - Now referred to as Caitlyn Jenner, the high-profile Olympic athlete with a famously dramatic family had a very high-profile transition from male to female - including mutilple surgical alterations, a ... continue reading
---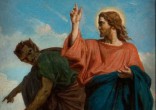 By (CNA)
Fr. Francisco Lopez Sedano is an 80-year-old Mexican exorcist. In the past 40 years of service, he has conducted at least 6,000 exorcisms.And, he says, the devil is afraid of him. Mexico City, Mexico (CNA) - Fr. Lopez told the newspaper Hoy Los Angeles (Los Angeles ... continue reading
---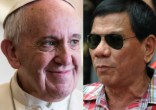 By Kenya Sinclair (CALIFORNIA NETWORK)
Philippines President Rodrigo Duterte has made several negative comments about Pope Francis and the Catholic Church - So why is he suddenly writing the pontiff a letter of reconciliation? LOS ANGELES, CA (Catholic Online) - Duterte's violent war on drugs has been a ... continue reading
---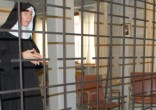 By Kenya Sinclair (CALIFORNIA NETWORK)
Sister Madeleine Miller applied for a teaching job at a Nebraska high school. Unbeknownst to her, a shocking, nearly century-old, law calls for her to remove all religious clothing before stepping foot on school grounds. LOS ANGELES, CA (Catholic Online) - The law bans ... continue reading
---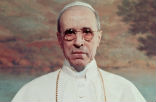 By Marshall Connolly (CALIFORNIA NETWORK)
Pope Venerable Pius XII saw the Miracle of the Sun in 1950, which he took as confirmation of an important declaration. LOS ANGELES, CA (California Network) -- Pope Venerable Pius XII saw the Miracle of the Sun in 1950. At that time, he faced a decision. He wanted to ... continue reading
---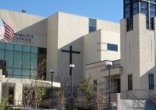 By Kevin J. Jones (CNA/EWTN News)
A lawsuit against a Catholic high school claims that it was illegal discrimination to fire a teacher for contracting a same-sex civil marriage, but a law professor suggests the case will not make any progress. Charlotte, NC (CNA/EWTN News) - "What they're trying to do ... continue reading
---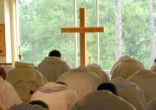 By Hannah Brockhaus (CNA/EWTN News)
As the Order of Preachers, better known as the Dominicans, celebrate the 800th anniversary of their founding, they gather in Rome from around the world to reflect on their history, their charism of preaching, and how they can continue to put this charism at the service ... continue reading
---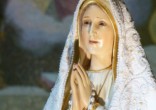 By Kenya Sinclair (CALIFORNIA NETWORK)
The World Apostolate of Fatima National Pilgrim Virgin statue will be received, blessed and crowned by Cardinal Nichols on Saturday February 18, 2017. LOS ANGELES, CA (Catholic Online) - This year is the 100th anniversary of Our Lady's appearance to three children in ... continue reading
---
All Living Faith News