NEW QUESTIONS! Here's the answers to our Bible Trivia quiz!
---
By Catholic Online (NEWS CONSORTIUM)
2/24/2017 (7 months ago)
Catholic Online (www.catholic.org)
How did you do?
Our Bible Trivia Quiz was put together to give you a quick, fun challenge. Remember to challenge your friends and family. If you enjoyed this quiz, let us know in the comments below and we'll make more for you!

IMPORTANT: If you haven't taken the quiz yet, don't scroll down. Instead, click this button to take the challenge yourself!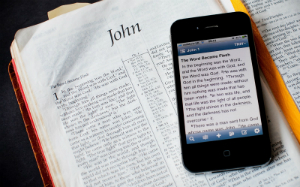 Comment on our Bible quiz below!
strong>Question 1: What was the fate of John the Baptist?
A)    He was beheaded by Herod
B)    He was crucified after Jesus
C)    He disappeared into the desert
D)    He disappeared from history and his fate is a mystery
Answer: John the Baptist was beheaded by Herod.

Explanation: According to the Bible, Herod ordered the beheading of John the Baptist.

Question 2: In Luke 21, how much did the poor widow deposit into the treasury?
A)    Two small coins
B)    Two silver coins
C)    One gold coin
D)    A loaf of bread
Answer: Two small coins

Explanation: See Matthew 21:1-4.
Question 3: What did God create on the sixth day?
A)    Living creatures
B)    Man
C)    Woman
D)    All of the above
Answer: All of the above
Explanation: Genesis 1:24-27 says God created the animals, then man and woman on the sixth day.
Question 4: How many beatitudes are there in the Sermon on the Mount?
A)    One
B)    Four
C)    Eight
D)    Twelve
Answer:  Eight
Explanation: See Matthew 5:3-10
Question 5: In Revelations, what is the name of the star which falls to Earth and poisons a third of the air and water?
A)    Wormwood
B)    Nemesis
C)    Satan
D)    Sirius
Answer: Wormwood
 
Explanation:  See Revelations 8:10-11.

---
Copyright 2017 - Distributed by THE CALIFORNIA NETWORK
Pope Francis Prayer Intentions for OCTOBER 2017
Workers and the Unemployed.
That all workers may receive respect and protection of their rights, and that the unemployed may receive the opportunity to contribute to the common good.
---
---