By Catholic Online (NEWS CONSORTIUM)
1/18/2014 (2 years ago)
Catholic Online (www.catholic.org)
Charity is at the heart of our being as Catholics.
The community of Catholic Online continues to answer Pope Francis' call to feed the world's hungry. With a third shipment of food aid to the Philippines ready to go, the work hasn't stopped. A fourth is planned and Catholic Online with Your Catholic Voice Foundation has a powerful new solution in the works. We will be working with Pope Francis to go further than ever before in the fight against hunger and poverty. Read on to learn what this exciting new solution will be.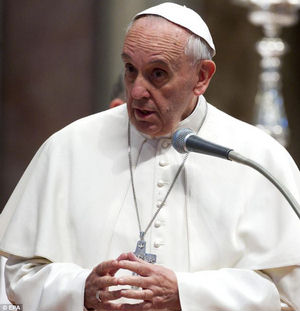 Pope Francis has made our mission simple - 'Prayer and Action'
LOS ANGELES, CA (Catholic Online) - On Dec 10, Pope Francis called for a global initiative of Catholics to feed the world's hungry. In his speech, he commented that we produce plenty of food worldwide. However the distribution of this food is scandalous. Pope Francis has asked each Catholic to both "Pray and Act' to eradicate world hunger.

So far, Catholics have responded generously. Your donations have already sent two shipments of food to the Philippines which remain ravaged by the effects of Typhoon Hiyan/Yolanda. Things are improving there, but slowly. Help is still needed. Thousands remain homeless and are without enough food to feed their families, especially their children, while they work to recover.

A third tranche of food aid will be sent within the coming days. And after that, we're going to launch a global initiative in union with Pope Francis to alleviate poverty which is the root cause of all world hunger. Catholic Online has a solution.

First, we want people to understand that charity changes people for the better. Both the giver and the recipient are helped. On our Facebook page, we asked for stories of charity that helped people. The responses were overwhelming.

"YES, It feels good," Tess Kerber, told Catholic Online in her comment.

Tess has learned the secret of Pope Francis and many other people who understand the power of charity. Proper charity costs you something and when done in the spirit of prayer, it changes you.

As Vatican Almoner Archbishop Knorad Krajewski  explained, charity has to cost you something so it can change you.

Charity feels good, and it's the reason why so many people are involved in charitable giving. It is also a pillar of action for devout Catholics. Catholics have a long tradition of charity. Many of our hospitals, homeless shelters, and aid facilities in the United States are Catholic ministries. Overseas, the Catholic Church is often the only humanitarian service available to many.

We in America are very blessed. We enjoy incredible abundance. Our middle class enjoys a standard of living envied by much of the developing world. Little things like central air and heating, reliable electricity and grocery stores stocked with goods from around the world are dreams to most of the world's people.

These are the blessings of our success, but they're also the making of a scandal. The distribution of food in America is part of the problem. Consider for a moment what is tossed into the rubbish at your home, or the size of the portions we eat. The excess is more than enough to feed a second family. We over-consume by habit when in reality we don't need as much as we have.

A simple examination of one's stores and conscience will bear this out.

So, fellow Catholics, the task is to us. We in America with our plates filled with food, are among those being asked to respond. How will you answer?

Many of you have answered the Pope's call to feed the poor, but we know many others have glanced at the headline and clicked away without helping! While we're inspired by the number of helpers the Holy Father has, we can't help but pray for those who still turn away like the rich man who was invited to walk with Jesus but turned himself away when he saw the price.

Will you turn away when you learn the price?

Some of you have commented to us that you gave already at Mass. Others have explained that donating food to the poor is like "good money after bad" because recipients become dependent on the aid.

Now ask yourself: if Pope Francis asked you to stand next to him and help feed poor or homeless people, would you really answer him like that? Stop and ponder that before you read on.

A dollar in the collection basket helps, but only a bit. That's why we're asking people to donate packs of VitaMeal for shipment.

One pack of VitaMeal can feed a child 30 meals. It's fortified with essential vitamins and nutrients. It's also shipped in a sealed package to prevent spoilage, something that commonly happens with other staples such as grain and rice. It has a long shelf life so aid agencies can keep it on hand for emergency distribution.

The price of a pack of VitaMeal will cost you something, but it won't break your bank. As with all charity, it has to cost you something so that if you offer it in a prayerful way it can change you for the better.

The current campaign also costs us. We receive only enough to cover only our own cost for the packages themselves. Catholic Online with Your Catholic Voice Foundation has devoted staff and other resources to the campaign, and has costs as well. Yet, these sacrifices are being prayerfully offered. We'd like to think it's changing us too.

There's one last thing we'd like to address.
 
A few people have commented that feeding the poor does little to help them. While we disagree with this, we understand the logic behind the sentiment and will soon be announcing an intuitive to solve one of the chief causes of hunger, which is poverty. We believe poverty can be fixed through moral education and we're developing a detailed plan right now to address it.

Our plan, Operation 'Prayer and Action' will involve feeding the hungry, moral education, and powerful learning tools to eradicate poverty, which is the cause of hunger. Catholic Online stands at the nexus of readers, the Church, technology, and other resources like no other agency in history. We have the resources and the network to make this plan a success. Nothing like it has been attempted ever before. We have a prayerful faith that with your help, it will work.

Catholic Online has reached a remarkable place in its growth and is finally in position to take decisive action that for the first time ever, will alleviate poverty in ways previously unimagined.

Pope Francis asks you, will you 'Pray and Act' now?


---
Copyright 2016 - Distributed by THE CALIFORNIA NETWORK
Pope Francis Prayer Intentions for May 2016
Universal:
Respect for Women: That in every country of the world, women may be honored and respected and that their essential contribution to society may be highly esteemed.
Evangelization:
Holy Rosary: That families, communities, and groups may pray the Holy Rosary for evangelization and peace.
---
---
---

By (CNA/EWTN News)
A group of 61 cloistered nuns from six monasteries in Santiago, Chile made an historic visit to the local Women's Prison Center to spend time with the inmates and attend Mass with them. Santiago, Chile (CNA/EWTN News) - "I don't know if in the 400 years of the history ... continue reading
---

By Ann Schneible (CNA/EWTN News)
The story of a young migrant girl who drowned at sea was at the heart of Pope Francis' address to some 400 children who on Saturday had traveled to the Vatican from the southern Italian region of Calabria. Vatican City, Italy (CNA/EWTN News) - Speaking off the cuff to ... continue reading
---

By (CNA/EWTN News)
There's a demon that specializes in attacking the family, said exorcist César Truqui, a priest who participated in a course on exorcism held in Rome last year. Rome, Italy (CNA/EWTN News) - Fr. Truqui warned that everything that is harming the family, including ... continue reading
---

By Kenya Sinclair (CALIFORNIA NETWORK)
During an interview, Cardinal Robert Sarah explained the importance of priests facing east during Mass. LOS ANGELES, CA (Catholic Online) - In an interview with French Catholic magazine Famille Chrétienne, Cardinal Sarah, who is the prefect of the Congregation for ... continue reading
---

By Kenya Sinclair (CALIFORNIA NETWORK)
Rev. V. A. Anthony, of Brethren Assembly Church in Satna, his wife Prabha and one unnamed woman have been arrested in Aber, India after being accused of "forced conversions" and blaspheming against Hinduism. LOS ANGELES, CA (Catholic Online) - According to Christian ... continue reading
---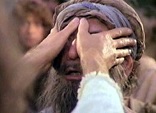 By Deacon Keith Fournier
The same Jesus who passed by Bartimaeus is alive today. The Good News is that no matter what has happened in our past, Jesus walks into the dusty streets of our lives this day. We simply need the eyes of living faith to see Him and the renewed heart to follow Him ... continue reading
---

By Kenya Sinclair (CALIFORNIA NETWORK)
In an attempt to make the Bible more interactive and entertaining to millennials, the King James Version (KJV) of the Bible has been translated with help from popular emoticons. LOS ANGELES, CA (Catholic Online) - According to The Memo, the new Bible, marked as ... continue reading
---

By Kenya Sinclair (CALIFORNIA NETWORK)
A new study revealed Welsh and English Catholics hold the highest retention rate of any denomination but maintain the lowest conversion rates. LOS ANGELES, CA (Catholic Online) - The report, titled the "Contemporary Catholicism in England and Wales," was issued by the ... continue reading
---

By Elise Harris (CNA/EWTN News)
For Pope Francis, prayer is neither a "magic wand" used to get what we want nor something casual we do only when we feel like it, but is rather the strength that sustains our faith in difficult moments. Vatican City, Rome (CNA/EWTN News) - "Jesus says that we need 'to ... continue reading
---

By Andrea Gagliarducci (CNA/EWTN News)
Former Pope Benedict XVI could appear in public once again on June 29, the 65th anniversary of his priestly ordination. Vatican City, Rome (CNA/EWTN News) - Speaking after the May 20 presentation of a book dedicated to Benedict XVI's pontificate, Archbishop Georg ... continue reading
---
All Living Faith News