Christ's great kingship would all start so small! And in such weakness!
Advent is about the coming of Christ, a Christ for whom our hearts must make room.  This requires repentance.  The art of repentance is--and will always be--old fashioned because it is perennially the same.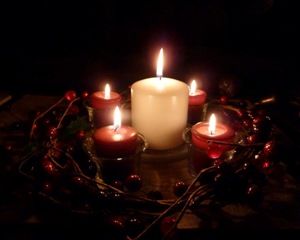 CORPUS CHRISTI, TX (Catholic Online) - For the four weeks of Advent I have liturgically played the faithful Jew who awaits the coming of the Messiah.  I have listened to the voice of the prophet Isaiah, who prophesied about the Advent of the Lord, yearned for its coming, and instilled in the Jew that same yearning. 

O Wisdom!  How the Messiah would come, but in a manner more wonderful than anyone could have foreseen!

In his spiritual foresight, Isaiah saw that the Lord would build himself a temple upon a mount Zion (Is. 2:1-5), a temple nonpareil, a temple without any equal because it would be a temple of flesh that was bound for ever with the Living God.  O Adonai!

The temple of which Isaiah speaks is the temple of the Lord's body (Cf. John 2:21).  A body that would come to the world as a Child and be placed in a crčche, would be crucified on the Cross, but would--in three days' time--rise again from the dirt of a rich man's grave.

This is an event so remarkable that all nations (but tragically his own) would acknowledge this temple--the Incarnation of God in Jesus Christ--and would seek his guidance, would follow his instruction, would beg his mercy, and would accede to his judgment.  The stone which the builders rejected became the cornerstone of the faith of all peoples. 

O Rex Gentium!  (Ps. 118:22; Acts. 4:11)  Let us also pray that we may say both in fieri and in factum esse, both in theory and in fact, and not in mockery as on the Cross:  O Rex Iudaeorum!  O King of the Jews!

But Christ's great kingship would all start so small! And in such weakness!

Among the small and the weak, the human detritus of the world to whom no one pays attention, how should we recognize the Lord's Advent?  How could we say, "The Lord is Here!"  How do we know to avoid the castles of Kings and the palaces of the rich?

Isaiah here provides the clue.

The Lord himself will give you this sign:
The virgin shall conceive, and bear a son,
And shall name him Emmanuel.  (Is. 7:10-14)

O Emmanuel!  But the acceptance of the sign--in the Virgin and her Son--on the part of the Jew, much less the Gentile, is hardly assured.  It is a stumbling block and foolishness to some.

Not all see the house built upon Mount Zion when it is yet to be built, when its beginning is a Baby in a manger, when most of it is spent in silent years in Egypt and in Nazareth, and when its end is the wooden throne of an ignominious Cross. 

It is one of the great tragedies of man and the burden of his real, but contingent freedom, that not all--many are called, but few are chosen--see the glory of God in the humility of the God who empties himself out for our sake, not spurning even the womb of a woman, and not forsaking even death, death on the Cross. 

O God, may we not be blinded to your hidden glory, a glory veiled in the poverty of humility and the humility of poverty.

It is so easy for our hearts to become hardened and thereby blind our eyes to the surprise of God's Advent, an Advent often encountered in such unexpected places and unexpected ways: in bread, in the poor, in those in need, in self-sacrifice, in forgiveness, in a baby. 

We become blinded and fail to see God in the little things when our hearts are calloused by sin, and with the root of all sin, the sin of sins, pride. 

To see the Advent of the Lord requires repentance, a change in heart, a turning away from all that is false, a shedding of the scales of sin which blind us, a clearing out of all that clouds the vision of Isaiah, a shrugging off of all the burdens that hamper us from climbing the mountain of the Lord. 

It is, as even the Pagan will tell you, all too easy to slide downward into Hell, into moral dissipation, into bitterness, into hopelessness, into despondency.  It is the hard way up, the way to Mount Zion, that is blessed. 

Facilis descensus Averno,
Noctes atque dies patet atri ianua Ditis
Sed revocare gradum superasque
Evader ad auras
Hoc opus, hic labor est.

What the Roman poet Virgil guessed at, St. Paul expressed, and as he told the Romans and through the Romans all of us moderns (Rom. 13:11-14), the eventide of Isaiah who saw darkly is past, and the morning of the coming of the Lord's first light is here--O Oriens ex alto--and so we must cast off the works of darkness and put on the armor of light, the armor of light we obtain from Jesus, the Light from Light, God from God, True God from True God.

In his light, we shall see light (Ps. 36:9).  O come Lux Christi, and grant us the grace which allows us to walking honestly, avoiding the shadows of sin and untruth, and sidestepping all those things that would otherwise detract us from seeing You and would hamper our climb upwards towards You.

Here technology, medicine, psycho-babble, propaganda, money, celebrity--all the fodder of modern gnosis and modern magic--provide no cure, no hope, no way to God.  None.  These things avail us nothing in the art of repentance. 

The art of repentance is--and will always be--old fashioned because it is perennially the same.  There is not one repentance for St. John the Baptist and another one for modern man.  The demand on the heart by the Living God is the same in saecula saeculorum.  There is no advance in technique.  In the art of repentance these modern baubles are vanities of vanities.  (Cf. Eccl. 12:8-14) 

The kingdom of God is not for the lazy, not for the lukewarm.  It cannot be gained by the popping of a pill, by the donning of expensive perfume, by the adulation of groupies, or by modern distractions.  It cannot be gained by a pious nod in the direction of God, a rare spiritual ejaculation of some hackneyed prayer, and no more.

No.  And again no.  The Kingdom of God is obtained only by force, by violence.  (Matt. 11:12)  There is no room in the spiritual life for ease.  "What did you go out to the desert to see?  Someone dressed in fine clothing?"  (Matt. 11:8)

This, of course, is the message of St. John the Baptist, who preached in the deserts of Judaea like he does in the desert of our hearts: "Repent, for the kingdom of heaven"--which is to say the Word made Flesh, Jesus--"is at hand!"  "Make straight his paths!"  (Matt. 3:3) 

This is the central theme of Advent.  Repentance.  Are our hearts purple with penance, or just our altars and our chasubles and our candles?

In assessing our repentance, it is not only the sins of the flesh which prevent us from the savoring salt of Gospel, from enjoying its yeast.  These, of course, are not to be belittled.  They are so prevalent in modern life.  Only the pure--the bodily and spiritually chaste--shall see God.  (Matt. 5:8) 

But the worst of all sins-worse than the foulness of unchastity, worse than the hundreds of other sins we can cite-is the intellectual sin of pride.  In pride we discover the sin, often hidden, often disguised of the Pharisee.  Pharisaic pride: it is the Devil's boast in human, even religious form.

Have I confronted the viper of pride in my heart? 

Do I presume on God's mercy, that false cover for my sin? 

Do I think myself somehow dispensed from the possibility of the wrath of God? 

Do I really think that something I do saves me? 

Do I think God will save me because I--the emphasis is on the word I--am good? 

Have I not realized yet that no one is good but God alone?  (Mark 10:18)

Am I aware of that Gospel truth that bespeaks of my absolute need for God: "Lord, I am an unprofitable servant!"  (Luke 17:10)

Am I part of--is any part of me a part of--the "brood of vipers," that hidden synagogue of Satan, whose central sacrament is pride?  (Matt. 23:33; Rev. 3:9)

Am I willing to use that ax that lies at the root of the trees of my soul against myself?  Or do I only wield it against others?  (Cf. Matt. 3:10)

Out, out damned spot of pride!  O unwanted guest of pride, you have no place, you shall find no harbor, you are not welcome in hearts, in the season of Advent!

Stir up our hearts, O Lord, to make ready the ways
of your only-begotten Son : that through his coming
we may be worthy to serve you with purified minds.

The world is heedless of this call of Isaiah, of St. John the Baptist, of St. Paul, all of whom echo Christ: Repent and believe in the Gospel.  That is, repent and believe in me!  (Mk 1:15)

Like the times of Noah, those about us are about the task of daily living.  (Matt. 24:37-44)  It tends to infect us.  So we also go about heedless of the vanity of daily life, occupied with the trees and missing the forest, busy with so many things, things that moths eat, rust destroys, and thieves steal (Matt. 6:19), things which the fire will test and show wanting (1 Cor. 3:13), entirely oblivious to the one thing necessary--the unum necessarium--which is God alone.  (Luke 10:42)

If we are preoccupied, we shall miss God's Advent.  Do not fool yourself into thinking that the Lord comes to Mount Zion all at once--his home fully built, trumpets all a blaring. 

No, the Kingdom of God comes to us like a mustard seed: in the diminutive.  (Matt. 13:32-32; Mark 4:30-32; Luke 13:18-19)  When first encountered, it is like that little cloud about the size of a man's hand.  (Cf. 1 Kings 18:44).  We shall miss the whole thing if we are careless.

The Kingdom of God--to our surprise--was for nine months hidden in a virgin's womb, and its first visible presence among us would be in the form of a Baby! 

O Radix Jesse, O Root of Jesse!  (Is. 11:1)  Can those in sin, can the proud, can the powerful see that green bud of God, this tender Babe, and say:

The spirit of the Lord shall rest upon him
A spirit of wisdom and of understanding,
A spirit of counsel and strength,
A spirit of knowledge and of fear of the Lord!  (Is. 11:2 ff.)

How can it be that this Baby of royal blood born in a stable is the true King, the true Caesar of our hearts?  How can it be that this Baby

Doth bestride the narrow world
Like a Colossus; and we petty men
Walk under his huge legs, and peep about
To find ourselves dishonorable graves.

In retrospect, these words of Shakespeare are an injustice when applied to Christ.  This Jesus, who pointed to the image of Caesar on a Roman coin, made it clear we owe to Him not what we owe to Caesar, but what we owe to God.  To compare him to Caesar is well-nigh blasphemy because He is infinitely more than Caesar. 

He is, after all, far more than a King.  More than a Caesar.  This divine Child is Wonderful, Counselor, Mighty God, Everlasting Father, the Prince of Peace!  (Is. 9:6)  He is Emmanuel.  God with us. 

Here is your God,
He comes to save you.  (Is. 35:4)

Ah, but don't be fooled.  True, this divine Child comes in meekness, but he is also your judge.  The Lord is districtum ad judicia, clementem in potentia, strict in judgment, meek in power. 

To be sure, trust in the meekness of his Mercy, a Mercy which is so abundant as to be infinite, unstoppable, unconquerable if you let it.  But do not dare presume that you are immune from his Judgment, or you shall place yourself outside the pale of his Mercy.

Let us prepare, then, our hearts to receive the Lord.  Let us cleanse ourselves from all those faults that might otherwise prevent us from seeing him and welcoming him.  Let us do this so we can say in a few days' time,

Oh, come, let us adore him,
Oh, come, let us adore him,
Oh, come, let us adore him,
Christ the Lord.

-----

Andrew M. Greenwell is an attorney licensed to practice law in Texas, practicing in Corpus Christi, Texas.  He is married with three children.  He maintains a blog entirely devoted to the natural law called Lex Christianorum.  You can contact Andrew at agreenwell@harris-greenwell.com.
---
Copywriter 2015 - Distributed by THE NEWS CONSORTIUM
Pope Francis Prayer Intentions for October 2015
Universal:
That human trafficking, the modern form of slavery, may be eradicated.
Evangelization:
That with a missionary spirit the Christian communities of Asia may announce the Gospel to those who are still awaiting it.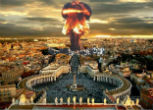 By Marshall Connolly, Catholic Online (CALIFORNIA NETWORK)
Pope Francis has invoked Mark, Chapter 13 as a warning that we may be approaching the end times. He suggested that what he has seen appears to fit the end times as described by Jesus. LOS ANGELES, CA (Catholic Online) - Pope Francis has warned that we could be in the ... continue reading
---

By Kenya Sinclair (CALIFORNIA NETWORK)
Despite the growing belief that religion is losing its influence, people continue to firmly believe in the necessity for exorcisms. LOS ANGELES, CA (Catholic Online) - According to a Pew Research Survey, 68 percent of Americans believe angels and demons exist on Earth. ... continue reading
---

By Kenya Sinclair (CALIFORNIA NETWORK)
Each year, millions of people across the United States rush to grocery stores and prepare to visit their families in celebration of Thanksgiving. Visiting loved ones and enjoying a specially prepared meal are both wonderful parts of celebrating, but don't forget to ... continue reading
---

By Catholic Online (NEWS CONSORTIUM)
Pope Francis has made it clear, Jesus is weeping over a world at war. It has become obvious that this is a time of extreme danger for all people around the globe. No population is safe from terror. The threats aren't just from terrorist organizations like ISIS and Al ... continue reading
---

By Catholic Online (CALIFORNIA NETWORK)
The veneration of relics in the Catholic Church has been one of the most debated practices in the faith. While such veneration is actually common in the human experience -even Communists did it with the body of Lenin, the veneration of relics in the Church is the ... continue reading
---

By Tony Magliano
During the recent U.S. Catholic bishops' fall assembly in Baltimore, several bishops and one abbot, decided to skip dinner at the downtown Marriott Waterfront hotel, and walked several blocks to an inner city parish to share a simple meal with about 30 peace ... continue reading
---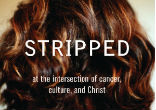 By Mary Rezac, CNA/EWTN News
Heather King never cared much for doctors. Los Angeles, CA (CNA) - It's an attitude she partly inherited from her mother, "who classified ginger ale as a medicine, considered Novocain a snobbish extravagance" and somehow managed to avoid a visit to the doctor's office ... continue reading
---
By Kenya Sinclair (CALIFORNIA NETWORK)
It is easy to fall prey to depression and sadness with everything that has been going on in the world these days. The trick to maintaining a positive attitude and living in the joy God has for us is as easy as following five simple steps. LOS ANGELES, CA (Catholic ... continue reading
---

By Marshall Connolly, Catholic Online (THE CALIFORNIA NETWORK)
Want to lose the War on Christmas? Surrender Advent. We Christians have gone out of our minds, arguing about Starbucks cups and greeters who (correctly) say "Happy Holidays" in place of "Merry Christmas." In all the bustle of the season, we have forgotten that Advent ... continue reading
---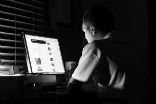 By Catholic Online (NEWS CONSORTIUM)
There is one thing you can do every day that will profit you in many ways. It requires no work and the most minimal effort. It will inform you, inspire you, and ignite your passions. That thing is to visit Catholic Online every day. LOS ANGELES, CA (Catholic Online) - ... continue reading
---
All Living Faith News