By Catholic Online (NEWS CONSORTIUM)
12/24/2013 (2 years ago)
Catholic Online (www.catholic.org)
God does.
There's a lot of flap over the comments made by Duck Dynasty star, Phil Robertson, which are themselves paraphrases of Biblical teaching. Notably, lines have been drawn in America with those who are disparagingly called "conservative" Christians on one side and secularists opposed to the Moral teachings of Christianity on the other. This should be unsurprising however, since Jesus Himself predicted such events. But don't be mad at us because we disagree with secularists who reject Christian moral teaching.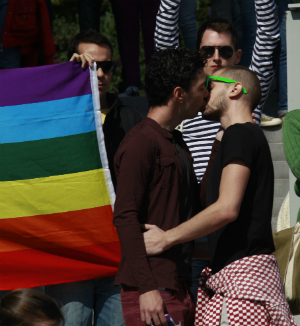 Who makes the rules to govern human behavior which we should follow?
Highlights
By Catholic Online (NEWS CONSORTIUM)
Catholic Online (www.catholic.org)
12/24/2013 (2 years ago)
Published in Living Faith
Keywords: Phil Robertson, Duck Dynasty, God, Pope Francis, rules, church, Matthew, 10, bible, verses, homosexual practice
---
LOS ANGELES, CA (Catholic Online) - As the media scrambled to cover the fallout from Phil Robertson's interview with GQ magazine, many spun the story in according with editorial policy. Naturally, Catholic Online took a Catholic Christian approach, which has ruffled a lot of feathers.

In the day of Pope Francis, millions of Catholics have welcomed what they see as a renewed emphasis on mercy from the pulpit. Some say there is less of an emphasis on issues such as homosexual practice and procured abortion, and more emphasis on other aspects of the social teaching of the Catholic Church, such as reaching out to the economically poor.

Even that characterization betrays a misunderstanding of Catholic Social Doctrine. Children in the womb were properly called the "poorest of the poor" by Blessed Teresa of Calcutta. No-one speaks for them and they are totally dependent on others.

What is being missed by many in the media and the public is that Pope Francis is not watering down any of the the teachings of the Catholic faith. Handed down by God, the teachings of the scripture and the teaching office of the Church on morality are clear, no matter how unpopular some of the teachings may become in any given age or with any given group of people. 

States can sanction homosexual acts, polygamous marriages, or adulterous behavior all they want. Similarly, the Federal Government, executive or judicial branch, can do so - but they are still morally wrong and the Church cannot and will not change its teaching. Further, the Church has long proclaimed that there is a Natural Moral Law which can be discerned by the exercise of reason and which reveals the truth concerning certain behavior as always and everywhere wrong. 

Among the clear and explicit teachings of the Church are those prohibitions against adultery, homosexual behavior, and licentiousness. These are not merely Old Testament anachronisms either. Jesus Christ refers to chastity and faithfulness within the context of marriage. He was obviously familiar with the Old Testament prohibitions against immoral sexual behavior and never once spoke against them, nor did he nullify them.

This is not to say that every word of the Old Testament Book of Leviticus must now be obeyed by all men and women. Nobody is going to condemn someone who eats pork or shellfish. Those were dietary laws, given to the people of the Old Covenant. In fact, some of them were actually a sign of God's loving protection in an age which lacked refrigeration. Efforts to make an analogy between such dietary laws, with limited application, and universal Moral Laws governing sexual behavior, are disingenuous.  Nor do we condone plural marriage, militant conquest, or the enslavement of anyone, even enemies conquered in war.

When Jesus was confronted on the issue of divorce he referred back to the first Book of the Bible, the Book of Genesis, and reaffirmed God's plan for marriage between one man and one woman. He said that alteration in practice which permitted divorce, was due to the hardness of heart of the people of the Old Covenant. (cf Mk. 10:1-12) Yet, when it comes to the truth concerning marriage as only between one man and one woman, the teaching of the Catholic Church, and the unbroken teaching of the entire Christian tradition - until recent aberrations in some parts of the broader protestant community - is undeniably clear. 

Catholic Online has been attacked for its defense of Phil Robertson, as we expected to be. Jesus predicted this when he said in Matthew, 10:22, "You will be universally hated on account of my name; but anyone who stands firm to the end will be saved." God determines what is right and what is wrong, what is good and what is evil. Not Catholic Online, not the Church and not even the Pope can change what is true. Nobody can change the truth concerning fundamental moral issues. When God declares certain behavior to be sinful, it is sinful. 

"And if anyone does not welcome you or listen to what you have to say, as you walk out of the house or town shake the dust from your feet.  In truth I tell you, on the Day of Judgement it will be more bearable for Sodom and Gomorrah than for that town. Look, I am sending you out like sheep among wolves; so be cunning as snakes and yet innocent as doves," Matthew (10:14-16).

Indeed, as sheep among wolves, many now threaten Catholic Online for siding with what the Lord has revealed. There are some who disagree with us so vehemently, they wish to have us censured or shut down.

"Be prepared for people to hand you over to sanhedrins and scourge you in their synagogues.
You will be brought before governors and kings for my sake, as evidence to them and to the gentiles. But when you are handed over, do not worry about how to speak or what to say; what you are to saywill be given to you when the time comes, because it is not you who will be speaking; the Spirit of your Father will be speaking in you.  Brother will betray brother to death, and a father his child; children will come forward against their parents and have them put to death," (Matthew 10:17-21).

Catholic Online is confident in its position on the morality of marriage as between one man and one woman and the immorality of sexual activity outside of marriage, either heterosexual or homosexual. Our mission is to "Inform, Inspire, and Ignite." We have done so. Do not be angry with us for repeating what bears repeating in a world where sexual morals have been cast asunder by the whispered seduction of Satan.

We don't make the rules. Neither does Phil Robertson, Pope Francis, or anyone else. The rules come from God. They are a part of whole way of life which leads to human freedom, flourishing and happiness. God is not mean. He is merciful and loving and always wants what is good for everyone of us. We have been created in His Image. In fact, our freedom is modeled after His own freedom.It only flourishes when we choose what is good and true.  "Authentic freedom is an outstanding manifestation of the divine image within man." (GS #17)

If you've got a problem with the moral truth as taught in the Scriptures and affirmed by the Church, then you'd better start thinking about why. .




---
Copyright 2016 - Distributed by THE CALIFORNIA NETWORK
Pope Francis Prayer Intentions for May 2016
Universal:
Respect for Women: That in every country of the world, women may be honored and respected and that their essential contribution to society may be highly esteemed.
Evangelization:
Holy Rosary: That families, communities, and groups may pray the Holy Rosary for evangelization and peace.
---
---
---

By Kenya Sinclair (CALIFORNIA NETWORK)
Notorious atheist group Freedom From Religion Foundation (FFRF) has struck again, this time at an East Liverpool high school in Ohio. LOS ANGELES, CA (Catholic Online) - The Ohio school district was forced to ban The Lord's Prayer after the FFRF complained the prayer ... continue reading
---

By Elise Harris (CNA/EWTN News)
On Sunday Pope Francis celebrated a special jubilee for deacons, telling them that a good servant is one who forgets themselves, letting go of their own plans and humbly placing their lives at the disposal of those to whom they are called to minister. Vatican City, ... continue reading
---

By (CNA/EWTN News)
A group of 61 cloistered nuns from six monasteries in Santiago, Chile made an historic visit to the local Women's Prison Center to spend time with the inmates and attend Mass with them. Santiago, Chile (CNA/EWTN News) - "I don't know if in the 400 years of the history ... continue reading
---

By Ann Schneible (CNA/EWTN News)
The story of a young migrant girl who drowned at sea was at the heart of Pope Francis' address to some 400 children who on Saturday had traveled to the Vatican from the southern Italian region of Calabria. Vatican City, Italy (CNA/EWTN News) - Speaking off the cuff to ... continue reading
---

By (CNA/EWTN News)
There's a demon that specializes in attacking the family, said exorcist César Truqui, a priest who participated in a course on exorcism held in Rome last year. Rome, Italy (CNA/EWTN News) - Fr. Truqui warned that everything that is harming the family, including ... continue reading
---

By Kenya Sinclair (CALIFORNIA NETWORK)
During an interview, Cardinal Robert Sarah explained the importance of priests facing east during Mass. LOS ANGELES, CA (Catholic Online) - In an interview with French Catholic magazine Famille Chrétienne, Cardinal Sarah, who is the prefect of the Congregation for ... continue reading
---

By Kenya Sinclair (CALIFORNIA NETWORK)
Rev. V. A. Anthony, of Brethren Assembly Church in Satna, his wife Prabha and one unnamed woman have been arrested in Aber, India after being accused of "forced conversions" and blaspheming against Hinduism. LOS ANGELES, CA (Catholic Online) - According to Christian ... continue reading
---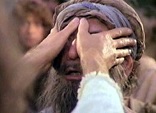 By Deacon Keith Fournier
The same Jesus who passed by Bartimaeus is alive today. The Good News is that no matter what has happened in our past, Jesus walks into the dusty streets of our lives this day. We simply need the eyes of living faith to see Him and the renewed heart to follow Him ... continue reading
---

By Kenya Sinclair (CALIFORNIA NETWORK)
In an attempt to make the Bible more interactive and entertaining to millennials, the King James Version (KJV) of the Bible has been translated with help from popular emoticons. LOS ANGELES, CA (Catholic Online) - According to The Memo, the new Bible, marked as ... continue reading
---

By Kenya Sinclair (CALIFORNIA NETWORK)
A new study revealed Welsh and English Catholics hold the highest retention rate of any denomination but maintain the lowest conversion rates. LOS ANGELES, CA (Catholic Online) - The report, titled the "Contemporary Catholicism in England and Wales," was issued by the ... continue reading
---
All Living Faith News