An unprovoked U.S. first strike will face broad condemnation and unforseen consequences.
The Catholic Patriarch of Antioch calls on Western countries to listen to the Pope's appeal. Armed action will destroy any possibility of future dialogue and reconciliation. The Christians will be ghettoized. Without them, there can be no moderate Islam. The disappearance of Christians is a threat for the West and the Arab world.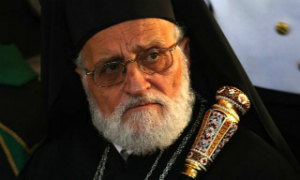 Gregory III, the Catholic Patriarch of Antioch, pleads with the west to listen to the Pope's call for peace. Killing people to show that killing people is wrong, is itself wrong.
Beirut (AsiaNews) - "We must listen to the Pope's appeal for peace in Syria. If western countries want to create true democracy then they must build it on reconciliation, through dialogue between Christians and Muslims, not with weapons. This attacked being planned by the United States is a criminal act, which will only reap more victims, in addition to the tens of thousands of these two years of war. This will destroy the Arab world's trust in the West", says Gregory III Laham, Patriarch of Antioch of the East, of Alexandria and Jerusalem of the Melkites. His appeal entrusted to AsiaNews comes just a few hours after rumors of an imminent United States attack against Damascus. The intervention is supported by other countries: France, Great Britain, Turkey and the Arab League. The religious leader has sent out Pope Francis' August 25 appeal to all of Syria's parishes.

"The voice of Christians - said the Patriarch - is that of the Holy Father. At this time we must be pragmatic. Syria needs stability and an armed attack against the government really has no sense at all".

Gregory III asks, "What or who have led Syria to this thin red line, this point of no return? Who created this hell in which our people have been living for months?". "Every day - he explains - Islamic extremists from all over the world are pouring into Syria with the sole intent to kill and not one country has done anything to stop them, even the U.S. has decided to send in more weapons." The prelate stresses that the planned U.S. attack will affect the Syrian population above all and is no less serious than the use of chemical weapons.

According to the Patriarch, Western countries continue to support a non existent opposition, which has no authority on the ground in Syria. "All preparation for the Geneva 2 Conference  - he said - has been stopped. The word dialogue is now forgotten. For months the Western countries have wasted time in discussions, while people were dying under Assad's bombs and attacks by Islamic al-Qaeda extremists. "

Gregory III warns that a possible victory of the Islamists will give birth to a country divided into small enclaves, which will force Christians into a ghetto. "Our community dwindles every day. Young people are fleeing, families leave their homes and villages." For the prelate, "the disappearance of the Christians is a danger not only for Syria, but for all of Europe." "Our presence - he says - is the essential condition for a moderate Islam, which exists thanks to the Christians. If we leave, there can be no democracy in Syria. This is supported also by the Muslims themselves, who fear the Islamist's madness . Many say that they cannot live where there are no Christians". (S.C.)
---
---
---

By Kenya Sinclair (CALIFORNIA NETWORK)
Notorious atheist group Freedom From Religion Foundation (FFRF) has struck again, this time at an East Liverpool high school in Ohio. LOS ANGELES, CA (Catholic Online) - The Ohio school district was forced to ban The Lord's Prayer after the FFRF complained the prayer ... continue reading
---

By Elise Harris (CNA/EWTN News)
On Sunday Pope Francis celebrated a special jubilee for deacons, telling them that a good servant is one who forgets themselves, letting go of their own plans and humbly placing their lives at the disposal of those to whom they are called to minister. Vatican City, ... continue reading
---

By (CNA/EWTN News)
A group of 61 cloistered nuns from six monasteries in Santiago, Chile made an historic visit to the local Women's Prison Center to spend time with the inmates and attend Mass with them. Santiago, Chile (CNA/EWTN News) - "I don't know if in the 400 years of the history ... continue reading
---

By Ann Schneible (CNA/EWTN News)
The story of a young migrant girl who drowned at sea was at the heart of Pope Francis' address to some 400 children who on Saturday had traveled to the Vatican from the southern Italian region of Calabria. Vatican City, Italy (CNA/EWTN News) - Speaking off the cuff to ... continue reading
---

By (CNA/EWTN News)
There's a demon that specializes in attacking the family, said exorcist César Truqui, a priest who participated in a course on exorcism held in Rome last year. Rome, Italy (CNA/EWTN News) - Fr. Truqui warned that everything that is harming the family, including ... continue reading
---

By Kenya Sinclair (CALIFORNIA NETWORK)
During an interview, Cardinal Robert Sarah explained the importance of priests facing east during Mass. LOS ANGELES, CA (Catholic Online) - In an interview with French Catholic magazine Famille Chrétienne, Cardinal Sarah, who is the prefect of the Congregation for ... continue reading
---

By Kenya Sinclair (CALIFORNIA NETWORK)
Rev. V. A. Anthony, of Brethren Assembly Church in Satna, his wife Prabha and one unnamed woman have been arrested in Aber, India after being accused of "forced conversions" and blaspheming against Hinduism. LOS ANGELES, CA (Catholic Online) - According to Christian ... continue reading
---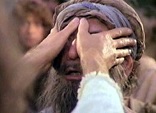 By Deacon Keith Fournier
The same Jesus who passed by Bartimaeus is alive today. The Good News is that no matter what has happened in our past, Jesus walks into the dusty streets of our lives this day. We simply need the eyes of living faith to see Him and the renewed heart to follow Him ... continue reading
---

By Kenya Sinclair (CALIFORNIA NETWORK)
In an attempt to make the Bible more interactive and entertaining to millennials, the King James Version (KJV) of the Bible has been translated with help from popular emoticons. LOS ANGELES, CA (Catholic Online) - According to The Memo, the new Bible, marked as ... continue reading
---

By Kenya Sinclair (CALIFORNIA NETWORK)
A new study revealed Welsh and English Catholics hold the highest retention rate of any denomination but maintain the lowest conversion rates. LOS ANGELES, CA (Catholic Online) - The report, titled the "Contemporary Catholicism in England and Wales," was issued by the ... continue reading
---
All Living Faith News