All the desires of the mysterious and thirsty human heart, which include lasting interior peace and perfect happiness, are attained in the possession of God, whose unsurpassable and indescribable gifts are freely given to those who love him.
Pope Benedict XVI notes that God has always been, and ever will be, completely on your side. The Father created you to receive the peace that is God's gift; this peace is true, authentic, fulfilling and everlasting, since its origin is God himself. It is not merely a natural peace, but a supernatural peace that is enjoyed in sharing in God's own divine life.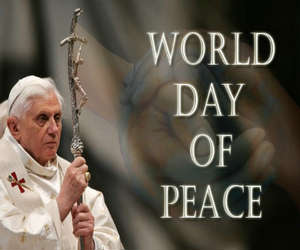 World Day of Peace
GLADE PARK, CO (Catholic Online) -- On the first day of January, the Catholic Church marks the World Day of Peace. Pope Benedict's message for 2013, entitled "Blessed are the Peacemakers," notes that peace is not merely a utopian fantasy, but remains a possibility in today's world provided everyone works together as a family in order to achieve it. The Holy Father's message of deep insight into man's "vocation to peace" can be read in its entirety here.

Drawing his inspiration from the words of Jesus Christ, "Blessed are the peacemakers, for they will be called children of God" (Mt 5:9), the Pope shared many aspects of the crucial mission and efforts of peacemaking in the world today, which is a truly human enterprise corresponding to man's irrepressible desire for peace, ranging from those problematic elements in society and the world that threaten peace and the well-being of the human community, to the primary means of attaining true and lasting peace: an authentic, self-giving relationship with the Person of Jesus Christ, who is himself the "Prince of Peace" (Is 9:6), and the light of humanity (cf. Jn 1:4).

Pope Benedict observed that man's unceasing desire for peace corresponds to his longing for happiness, something originating in the need for the Creator and merciful Father, who is the source of life and all good things for which man hopes. Man is called to peace, in fact, created for it.

"All the same, the many different efforts at peacemaking which abound in our world testify to mankind's innate vocation to peace," said Pope Benedict. "In every person the desire for peace is an essential aspiration which coincides in a certain way with the desire for a full, happy and successful human life. In other words, the desire for peace corresponds to a fundamental moral principle, namely, the duty and right to an integral social and communitarian development, which is part of God's plan for mankind. Man is made for the peace which is God's gift" (1 § 5).

That one short sentence bears repeating: "Man is made for the peace which is God's gift." I would like to reflect a moment on the truth claim that peace is a gift from God. While Pope Benedict speaks in his message of both interior and exterior peace, permit me to here focus on interior peace. What is this peace and what does it mean for us? How do we access/receive this gift?

Let's begin with the quest for peace, which is a universally human enterprise since all men desire peace and the happiness it brings. There are many today who misunderstand what interior peace really is and where to find it, thus they look for it in the wrong ways and in the wrong places.

Many often believe interior peace is achieved through situating themselves within particular and attractive life circumstances. That is, if they can have the right career, attain a level of financial security, live in a pleasant part of the world, remove stressors from their life, and so forth, they will then know and enjoy peace. It is the quest to find and possess authentic and lasting interior peace through created objects, which is a futile endeavor. It is a most unproductive human labor. Although people often seek peace through such means, they one day realize their efforts are much like trying to touch a mirage in the desert: the faster one walks toward it, the more rapidly it recedes. Even though the heights of worldly success should be acquired, peace remains elusive.

Others believe true and lasting interior peace is something attained through a type of mental focus. The notion is, it can be accessed through the powers of human nature if one will but learn the proper techniques. Breathing exercises, clearing the mind, regular physical exertion, and mental exercises such as training the mind to think primarily in positive ways, are some of the techniques people use in an attempt to gain access to interior peace. While it is true that these methods have their value, they are incapable of producing within us the spiritual peace each and every one of us craves in the depths of our hearts. Regardless of the techniques used and the frequency with which they are practiced, we one day realize with stark clarity that, perhaps even with more than just a tinge of sadness, they remain insufficient.

Clearly, true and authentic and lasting interior peace is something that is given to us; we cannot, hard as we might try, forcibly take it for ourselves. It is not, then, something we can attain solely with the powers of our human nature. Although it is possible to be naturally happy for a time and therefore enjoy a certain level of peace, the moment some stressor rears its head, anxiety sets in, and the effort to reacquire peace must begin all over again. The point is, peace is a gift; and, in order for any gift to be received, it must first be given. Further, in order to fully acquire and enjoy any gift, deriving the most possible benefit from it, we must be open to receiving it. The thing we need to get into our heads, is that God is the giver of peace. We must purposefully and with sincerity go to God in prayer and live our life in right relationship to him in order to fully receive his wondrous gifts, which include peace. God is the origin and source of all good gifts. If we want peace, our focus and energy and desires must be ordered toward the love of God for his sake. It is in turning to God, completely and wholly, that the doorway to true, authentic and indescribable peace is unlatched.

Pope Benedict points out that God is always on the side of peace because his only Son, Jesus Christ who is the perfect revelation of the Father's love, spoke in the beatitudes of a blessedness that "consists in the fulfillment of a promise made to all those who allow themselves to be guided by the requirements of truth, justice and love," which are all prerequisites for peace. This promise is, ultimately, the promise of sharing in the supernatural life of God, a state of blessedness in which the hope that burns in the depths of our hearts is attained. Such a life is the life of peace. It begins in embracing Jesus Christ and in following him; it builds toward its fulfillment as we make the story of Christ's life our own story; and attains its fullest dimension as the elect pass through the veil of death into everlasting life and heavenly glory, forever possessing God in the Beatific Vision.

In abandoning ourselves in trust to the love of God, in nourishing and living out a sincere longing for truth, justice and love, the words of Jesus in the beatitudes become a reality for us: we discover that we "are children of God," stated Pope Benedict. In that moment, God's sons and daughters understand "that God has always been, and ever will be, completely on their side."

In that luminous and regenerative understanding, peace suddenly blooms within us as something that transcends the visible world, something permanent, sure and certain; something that cannot be taken away from us as long as we ourselves do not forfeit it through a willful turning away from God. That God is completely on our side renders all that troubles us harmless. If God is truly with us, as he is, on our side, what do we really have to fear? Like an everlasting flower, forever giving off the scent of divine sweetness, the peace granted by God will never wilt nor fade away, for it originates in the eternal Other who is its Well-Spring. The peace God gives is a supernaturally infused peace, which is infinitely greater than natural peace. As adopted children of the Father, peace becomes, then, an inseparable part of our human life rooted within us interiorly, since the Spirit who is Peace and Love is sent to dwell in us as within a temple (cf. 1 Cor 3:16), and lovingly gifts us with his own indescribable peace.

In giving ourselves over completely, unreservedly and unconditionally to Christ -- which includes loving God for his sake above all else, our neighbor as another self, and living the moral life of love in the womb of the Church in free obedience to the truth and in fidelity to divine law -- the desire for interior peace is actualized through the gift of the Spirit whose peace and love takes possession of us as his own, and fosters within us a new way of living and a new way of understanding what life is. It is as if our eyes are opened and we become fully awake and alert to the reality of God's plan of loving goodness. In that moment, a new and never-before-imagined clarity is experienced. Interior peace becomes real, certain, tangible.

The wondrous and most cherished gift of the Spirit heals, elevates and perfects us, bestowing on us the ability to live and act in ways proper to God alone. The Spirit becomes our strength, allowing us to courageously face what would otherwise be terrifying difficulties and obstacles in life. To say that the Spirit re-creates and makes us new is not merely pious talk; it is a reality for which we are all destined, provided we give ourselves in totality to God. God is truly the giver of unsurpassable gifts!

This road to God and his indescribable gift of interior peace is the journey of the spiritual life toward perfection. It is often a rather long, tortuous and difficult road, as the cross of Jesus Christ reveals. Many lose patience and give up when spiritual gifts and the perceptible, sweet consolation of God is not immediately forthcoming, preferring to enjoy the quickly and easily accessed yet fleeting and unsatisfying pleasures of the world. It is important to understand that God wants our commitment, our total love, which involves a profound interior conversion on our part. We must die to self. Progress is made by those who, praying unceasingly, humbly rely completely on Christ and refuse to give in to worldly errors. Their success is assured because God is on their side. Their hope in the promises of Christ will be realized, for the Son of God shed his blood and died in order to make them a reality.

None of this is meant in any way to imply that it is unimportant to work to obtain peace in the world. Nor is it meant to suggest we will not suffer, or that life will not bring with it its share of difficulties. But it is to say that, since we can accomplish nothing apart from Christ, it is our Savior who is the key to everlasting peace and perfect happiness and finding satisfaction in the possession of all the good things for which the mysterious human heart forever longs. As St. Teresa of Avila, the Doctor of Prayer, pointed out, Christ does not give himself completely to us until we give ourselves completely to him. It is in the possession of God that we enjoy real and lasting interior peace. It is in the possession of God that we derive the strength and wisdom to work positive change in the world in order to foster the peace for which humankind thirsts. It is through the gift of the indwelling Spirit that we are enabled to heal, elevate and perfect human culture and society, making it more the city of God than the city of man.

God is on your side! You were made to receive God's gifts of peace, happiness and love, and thereby transform the world by what you receive.

-----

F. K. Bartels is a Catholic writer who knows the Catholic Church transmits the fullness of truth and offers the fullest means of salvation; therefore his Catholic Faith is one of the greatest gifts a man could ever receive. He is a contributing writer for Catholic Online. Visit him also at joyintruth.com
---
Copyright 2016 - Distributed by THE CALIFORNIA NETWORK
Pope Francis Prayer Intentions for May 2016
Universal:
Respect for Women: That in every country of the world, women may be honored and respected and that their essential contribution to society may be highly esteemed.
Evangelization:
Holy Rosary: That families, communities, and groups may pray the Holy Rosary for evangelization and peace.

By Kenya Sinclair (CALIFORNIA NETWORK)
Rev. V. A. Anthony, of Brethren Assembly Church in Satna, his wife Prabha and one unnamed woman have been arrested in Aber, India after being accused of "forced conversions" and blaspheming against Hinduism. LOS ANGELES, CA (Catholic Online) - According to Christian ... continue reading
---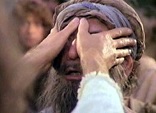 By Deacon Keith Fournier
The same Jesus who passed by Bartimaeus is alive today. The Good News is that no matter what has happened in our past, Jesus walks into the dusty streets of our lives this day. We simply need the eyes of living faith to see Him and the renewed heart to follow Him ... continue reading
---

By Kenya Sinclair (CALIFORNIA NETWORK)
In an attempt to make the Bible more interactive and entertaining to millennials, the King James Version (KJV) of the Bible has been translated with help from popular emoticons. LOS ANGELES, CA (Catholic Online) - According to The Memo, the new Bible, marked as ... continue reading
---

By Kenya Sinclair (CALIFORNIA NETWORK)
A new study revealed Welsh and English Catholics hold the highest retention rate of any denomination but maintain the lowest conversion rates. LOS ANGELES, CA (Catholic Online) - The report, titled the "Contemporary Catholicism in England and Wales," was issued by the ... continue reading
---

By Elise Harris (CNA/EWTN News)
For Pope Francis, prayer is neither a "magic wand" used to get what we want nor something casual we do only when we feel like it, but is rather the strength that sustains our faith in difficult moments. Vatican City, Rome (CNA/EWTN News) - "Jesus says that we need 'to ... continue reading
---

By Andrea Gagliarducci (CNA/EWTN News)
Former Pope Benedict XVI could appear in public once again on June 29, the 65th anniversary of his priestly ordination. Vatican City, Rome (CNA/EWTN News) - Speaking after the May 20 presentation of a book dedicated to Benedict XVI's pontificate, Archbishop Georg ... continue reading
---

By Tony Magliano
The best way to remember those who have been killed in battle is to work for the day when others will no longer be sent to take their place. Prayerfully reflecting on how to move away from war and war preparation should be central to every Memorial Day.Why do ... continue reading
---

By Ann Scneible (CNA/EWTN News)
The feast of the Holy Trinity is an invitation for us to commit to enriching our everyday relationships by promoting communion, consolation, and mercy, Pope Francis said during his weekly Sunday Angelus address. Vatican City, Rome (CNA/EWTN News) - "Our being created ... continue reading
---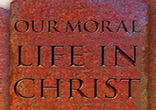 By Deacon Keith Fournier
What we choose determines who we become. Choosing what is good changes the chooser, empowering him or her to proceed along the pathways of virtue and develop the habitus - or habits- which promote Christian character. The Catechism of the Catholic Church ... continue reading
---

By Marshall Connolly (CALIFORNIA NETWORK)
Ever since the reveal of the Third Secret of Fatima in 2000, several people have insisted there's more to the secret than what the public was told. These rumors have taken a life of their own, prompting the Holy See to speak out against them. LOS ANGELES, CA (Catholic ... continue reading
---
All Living Faith News