New devotion to faith inspired repentence and redemption.
Officials at Eastern New Mexico University have expressed the Christian virtue of forgiveness to a repentant sinner who committed a bizarre deed while enrolled at the school.
PROTALES, NM (Catholic Online) - According to university officials, they received a box of toilet paper and a Christmas card, along with a very sincere apology.

Apparently, the unnamed student decided some years ago to play a prank on the university by stealing all the rolls of toilet paper from a dormitory.

The note indicated that the miscreant felt guilty but a new-found dedication to Christian faith evoked repentance. As a self-imposed penance, the student sent a box containing 80 rolls of high quality tissue paper to the school.

The appreciative school officials say that the misdeed is forgiven and are happy to put the prank in the past where it belongs.

As for the paper, they say the rolls do not fit the dispensers so they will be donated to a local charity.


---
Copywriter 2015 - Distributed by THE NEWS CONSORTIUM
Pope Francis Prayer Intentions for March 2015
Universal:
Scientists: That those involved in scientific research may serve the well-being of the whole human person.
Evangelization:
Contribution of women: That the unique contribution of women to the life of the Church may be recognized always.
By Catholic Online (NEWS CONSORTIUM)
St. Teresa of Avila of the 16th Century was in many ways the Pope Francis of her day. Witty, warm and personable, she nonetheless pushed the Carmelite order to reform. St. Teresa taught the faithful not to be caught up with creature comforts, to be true to ... continue reading
---

By Tony Magliano
As the minds and hearts of Christians throughout the world focus on the suffering, death and resurrection of our Lord Jesus, we naturally think of the Holy Land. Throughout much of history, in the land where the world's savior taught human beings to love one another as ... continue reading
---

By Hannah Raissa Marfil (NEWS CONSORTIUM)
Disney movies are a well-known and well-loved part of most people's childhood. These stories talk and teach us things, like believing in ourselves and follow our dreams. Recently, the stories inspire courage and kindness, as well as forms of "true love." But viewers ... continue reading
---

By Hannah Raissa Marfil (NEWS CONSORTIUM)
The Bible is one of the most popular published books ever written in the history of life, but also one of the hardest to read and understand. Unlike most books published today, the Bible contains a lot of statements that are full of dates, metaphors and written to ... continue reading
---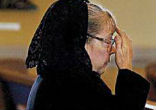 By Catholic Online (NEWS CONSORTIUM)
A Rhode Island school district is being sued over the claim that 200 Christian teachers were denied requests to take Good Friday off from work. The teacher's union claims that the decision denies educators the two religious days that they are afforded in their ... continue reading
---
By Catholic Online (NEWS CONSORTIUM)
For the first time in over 150 years, the blood of St. Januarius liquefied in the presence of a pope this past weekend. The phenomenon occurred when Pope Francis visited Naples this past weekend. It was the first time the blood liquefied in the presence of a ... continue reading
---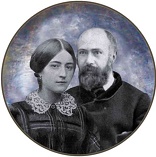 By Deacon Keith Fournier
Louis and Zelie married in France in 1858. They had nine children. Five entered a consecrated or religious life in the Church. We have 218 letters which were written by Zelie. They record the naturally supernatural pattern of a very real, human and devout ... continue reading
---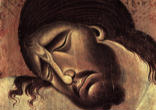 By Deacon Keith Fournier
James was the son of Zebedee and brother of John. From faithful stock, we see in this encounter that some forms of zeal may indeed be genetic. In fact, the zeal in both of these brothers caused the Lord to name them the Sons of Thunder.(Mk 3:14-17) However, human ... continue reading
---

By Hannah Raissa Marfil (NEWS CONSORTIUM)
Disheartening isn't it? But it has been observed that Christians are divided among themselves. This is not what God wanted, as expressed by the writings in the Scriptures. However, there are some issues between the believers that makes them not united as they should ... continue reading
---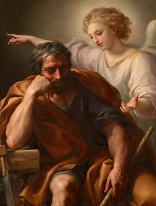 By Deacon Keith Fournier
In an age that has lost its way, because it has succumbed to the selfish pursuit of illusory pleasure, Joseph needs to be lifted up as a model for men who truly want to follow Jesus Christ. It is time for Christian men to follow his example, and become men again. ... continue reading
---
All Living Faith News