Without doubt, man has a tendency to use, even exploit, those natural resources over which he gains control
The problem is not science or technology itself; it is rather what the Church in the Compendium calls "scientism and technocratic ideologies" that cause the problem of man's alienation from his environment and feed the lack of prudence, indeed even reckless irresponsibility, in exploiting the goods of the earth.
CORPUS CHRISTI, TX (Catholic Online) - The Bible sees man as having been given dominion over all things. The Compendium of the Social Doctrine of the Church however clarifies that it is a "pretension" to think that this is an "unconditional dominion," one that may be "heedless of any moral considerations."

All human activity-including that activity that relates to how man deals with his environment-is subject to moral consideration. There is no realm where man may act without regard to morality. There is therefore a morality of ecology.

Without doubt, man has a tendency to use, even exploit, those natural resources over which he gains control. This tendency has been exacerbated, even institutionalized, as the result of a complex historical and cultural process. Necessarily, this exploitation can affect his environment, as wherever man exploits, he leaves the detritus as it were of his exploitation.

Modernly, as a result of both the increase in the population of man and his ability better to exploit the natural world through technology, we confront a serious threat to our environment, even a "critical point" in our history which mandates action. (Compendium, No. 461) "Nature appears as an instrument in the hands of man, a reality that he must constantly manipulate, especially by means of technology." (Compendium, No. 462)

In understanding our relationship to nature at large, we have to be sensitive to inherited prejudices or patterns of thinking. Particularly during the Industrial Revolution, man's dominion over nature was given a "reductionist conception," one largely predicated upon a false supposition that "an infinite quantity of energy and resources [were] available," that it was "possible to renew them quickly," and that "negative effects of the exploitation [could] be easily absorbed." (Compendium, No. 462) We were, and still to some degree are, blinded to the effects of the constant "strokes of havoc," our constant hacking and racking on, hewing on and delving into, the environment. In the words of Gerard Manley Hopkins's "Binsey Poplars":

O if we but knew what we do
When we delve or hew -
Hack and rack the growing green!
Since country is so tender
To touch, her being só slender,
. . . .
After-comers cannot guess the beauty been.
Ten or twelve, only ten or twelve
Strokes of havoc únselve
The sweet especial scene,
Rural scene, a rural scene,
Sweet especial rural scene.

One of the more egregious instances of this reckless neglect of nature I remember reading, one typical of what the Compendium of the Social Doctrine of the Church is referring to, is related by Donald Culross Peattie in his book, A Natural History of North American Trees. He describes the exploitation of the beautiful pecan trees of Texas. Peattie tells us that the wild Pecan trees in Texas were hugeous, and that the most "gigantic specimens" were cut down by harvesters without so much as a second thought so that boys could "gather the nuts from the branches of the fallen giants." "Thus it came about," Peattie rues, "that the wild Pecan tree had become rare before men began to realize how much was lost."

Underlying this reckless attitude to the environment are three things: a mechanistic view of nature ushered in by the Enlightenment, a utilitarian ethic which measures everything in terms of cost and benefit, and the consumerism mentality which modernly has reached absurd proportions. Through a combination of these philosophical, historical, cultural, and individual attitudes, we have alienated ourselves from our environment. "Primacy is given to doing and having rather to being, and this causes serious forms of human alienation." (Compendium, No. 462).

The problem is not science or technology itself; it is rather what the Church in the Compendium calls "scientism and technocratic ideologies" that cause the problem of man's alienation from his environment and feed the lack of prudence, indeed even reckless irresponsibility, in exploiting the goods of the earth.

While recognizing the serious environmental problems confronting man, the Church warns us of going overboard in our reactions. We see this attitude in many environmentalists, in many intellectual leaders of the "green" parties and "New Agers." In addressing the problem, there is a line we ought not to cross. We must not "absolutize nature and place it above the dignity of the human person himself." Indeed, there is a notable tendency in many ecologically-concerned groups to "divinize nature or the earth." (Compendium, No. 463)

As the Compendium frames its teaching:

"The Magisterium finds the motivation for its opposition to a concept of the environment based on ecocentrism and biocentrism in the fact that 'it is being proposed that the ontological and axiological difference between men and other living beings be eliminated, since the biosphere is considered a biotic unity of undifferentiated value. Thus man's superior responsibility can be eliminated in favor of the egalitarian consideration of the 'dignity' of all living beings.'" (Compendium, No. 463)

Unless moderated by prudence, the reaction to the past exploitation of nature may be as foolish and as detrimental as the exploitation itself. In a fool's bargain, we will be trading one foolishness for another foolishness.

What is worse is the modern tendency to address this problem without reference to God. The loss in a belief in the doctrine of Creation will lead to confusion and errors in judgment.

The Compendium wisely teaches that a balanced ecology requires recognition of God the Creator:

"A vision of man and things that is sundered from any reference to the transcendent has led to the rejection of the concept of creation and to the attribution of a completely independent existence to man and nature. The bonds that unite the world to God have thus been broken. This rupture has also resulted in separating man from the world and, more radically, has impoverished man's very identity. Human beings find themselves thinking that they are foreign to the environmental context in which they live."

"The consequences resulting from this are all too clear: "it is the relationship man has with God that determines his relationship with his fellow men and with his environment. This is why Christian culture has always recognized the creatures that surround man as also gifts of God to be nurtured and safeguarded with a sense of gratitude to the Creator. Benedictine and Franciscan spirituality in particular has witnessed to this sort of kinship of man with his creaturely environment, fostering in him an attitude of respect for every reality of the surrounding world." There is a need to place ever greater emphasis on the intimate connection between environmental ecology and "human ecology." (Compendium, No. 464)

While the Church warns of philosophical and ideological errors in the matter of man and his environment, she also quite strongly advocates efforts at re-injecting a moral component into our use and exploitation of natural resources so that their use may be responsible and may accord with principles of just use and the common good.

"The Magisterium underscores human responsibility for the preservation of a sound and healthy environment for all. 'If humanity today succeeds in combining the new scientific capacities with a strong ethical dimension, it will certainly be able to promote the environment as a home and a resource for man and for all men, and will be able to eliminate the causes of pollution and to guarantee adequate conditions of hygiene and health for small groups as well as for vast human settlements. Technology that pollutes can also cleanse, production that amasses can also distribute justly, on condition that the ethic of respect for life and human dignity, for the rights of today's generations and those to come, prevails.'" (Compendium, No. 465)

So we have to navigate the median between the Scylla of disregard and the Charybdis of over-regard.

There is a lot of lost time man must make up for. There are a lot of attitudes to change so that more of us say and mean, like St. Francis Assisi said and meant in his Umbrian dialect in his Canticle of the Sun: Laudato sie, mi Signore, cum tucte le Tue creature. "Be praised, my Lord, through all your creatures . . ."

-----

Andrew M. Greenwell is an attorney licensed to practice law in Texas, practicing in Corpus Christi, Texas. He is married with three children. He maintains a blog entirely devoted to the natural law called Lex Christianorum. You can contact Andrew at agreenwell@harris-greenwell.com.
---
Copywriter 2015 - Distributed by THE NEWS CONSORTIUM
Pope Francis Prayer Intentions for March 2015
Universal:
Scientists: That those involved in scientific research may serve the well-being of the whole human person.
Evangelization:
Contribution of women: That the unique contribution of women to the life of the Church may be recognized always.

By Atarah Haely (NEWS CONSORTIUM)
A comparison among modern celestial events may help find what caused Apostle Paul to lose his eyesight for three days. His temporary blindness is an important historical event for the Christians as it led to where religion and the world is today, making it a ... continue reading
---

By Catholic Online (NEWS CONSORTIUM)
An amazing conference striving to bring the Gospel to the streets will be held in San Clemente, CA on May 2. Speakers will focus on inspiring followers of Christ to apply the Gospel to today's social issues. LOS ANGELES, CA (Catholic Online) - Those attending will ... continue reading
---

By Tony Magliano
"On the evening of that first day of the week," according to the Gospel of John, "when the doors were locked, where the disciples were... Jesus came and stood in their midst and said to them, 'Peace be with you.' " To his closest followers, who feared that they too ... continue reading
---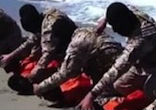 By Catholic Online (NEWS CONSORTIUM)
In speaking of the wholesale slaughter of at least 30 Ethiopian Christians by the Islamist State in Libya, Pope Francis declared that the blood of Christians "is a testimony which cries out to be heard by everyone who can still distinguish between good and ... continue reading
---

By Atarah Haely (NEWS CONSORTIUM)
Issuing a pro-gun letter to the members of the church, Reverend Edward Fride encourages having guns and attending a concealed pistol license (CPL) classes. Through the letter, the pastor from the Christ the King Catholic Church in Ann Arbor, Michigan, warned there may ... continue reading
---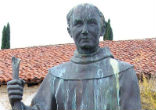 By Catholic Online (NEWS CONSORTIUM)
Pope Francis is scheduled to personally preside over the canonization ceremony of Father Junipero Serra in Washington, D.C. on September 23 during his U.S. visit. LOS ANGELES, CA (Catholic Online) - The ceremony will take place in the open space in front of the ... continue reading
---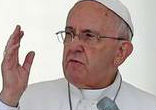 By Catholic Online (NEWS CONSORTIUM)
Pope Francis, at mass in St. Martha's House, recalled that many people follow Jesus simply out of self-interest. This "spirit, which lies behind or beneath a varnish of Christianity leads people to live like pagans," he warned. LOS ANGELES, CA (Catholic Online) ... continue reading
---

By Talia Ramos (NEWS CONSORTIUM)
Social media and the Internet has made it easier to share anything anywhere. Most of the time we spend in cyberspace, we see come across wonderful statements --- about life, love and other concerns. It assures us that we are not alone, we are going to beat every ... continue reading
---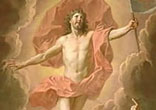 By Deacon Frederick Bartels
The dream of God is a dream of unending, divine love. His only Son, our Lord Jesus Christ, sacrificed his human life for this Dream: the redemption of humankind and the gift of eternal life and perfect happiness. Heaven is the divine dream that is not but a dream, it ... continue reading
---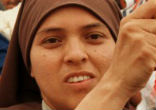 By Catholic Online (NEWS CONSORTIUM)
Pope Francis is said to be considering a trip to Cuba this coming September. The papal visit would tie into his visit to the United States. The gesture could lead to improving relations both between Cuba and the U.S. LOS ANGELES, CA (Catholic Online) - Vatican ... continue reading
---
All Living Faith News