Her 'yes' had nothing to do with her and everything to do with Him.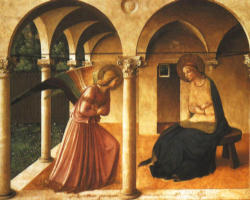 CHESAPEAKE, Va. (Catholic Online) - "Hail, full of grace! The Lord is with you!" "You shall conceive in your womb and bear a son, and you shall call his name Jesus."

Let this mystery teach us humility.

Mary's answer to Gabriel is simply incredible, but it became much more precious for me when I stopped to ponder the middle of this story. We may miss the best part is we fail to recognize the humanness in Mary. Not sinfulness, but humanness. That's the quality that makes this event so marvelous.

"But she was greatly troubled at the saying, and considered in her mind what sort of greeting this might be. And the angel said to her, 'Do not be afraid, Mary, for you have found favor with God.'"

She was greatly troubled! Scared, even! Can you see her expression; hear the thoughts racing through her mind? What in the world is going on?!? He's telling me not to be afraid... what is this all about? A son? Now I'm confused. How can this be? I do not know man. God Himself will do this? The child will be holy? The Son of God?

Now comes the glorious ending: "Behold, I am the handmaid of the Lord; let it be done to me according to your word."

She went from being troubled and confused one moment to being perfectly willing and trusting the next because of true humility. Her reply is remarkable not only because of what she said but because of all she didn't say. She didn't say, "Me? Why me?" Or, "But, but, wait..." She didn't say, "I can't..." She knew it wasn't really about her; it was about Him.

Mary didn't say "yes" with a proud spirit or a self-congratulatory attitude, nor did she refuse out of a feeling of inadequacy or unworthiness. She knew she was a mere mortal, most unworthy. She also knew God was wise and loving and able. Her "yes" had nothing to do with her and everything to do with Him.

Yes to His plan, His will, His power, His authority. She took Gabriel at his word and believed that God knew what He was doing, and her part was to simply say, "I am at your disposal." It was up to God to do everything else. It's also noteworthy that she didn't offer any assistance. She didn't presume that she could add something to the mix that would make it better. She said yes, and then carried on as usual. Not knowing what would happen next or how it would happen, she left everything after that moment up to God.

That's real humility. To say to God, "As You wish. You will do it. Do with me whatever You please. All glory is Yours." It seems plain enough, but so often real humility gets all mixed up with false humility (which is actually pride). It seems more humble to refuse when asked to do something, especially something important, and we say self-deprecating things like, "Oh, I'm not that good," or "I'm not smart enough," or "I've never done that before," or "There are lots of people who are better at this than me," and on and on and on.

Don't you shudder to think what might have happened if Mary had responded that way? She'd never been a mother before, so she was inexperienced. There may have been smarter women in the community. She could have tried to defer and list all the reasons why she was right to defer. But thank God she was humble enough to say yes.

It's not a mark of humility to say to God that His plan can't be done because you're not the one, you're inadequate, you're not smart enough, you're not good enough, you're not ________________ (fill in the blank).

Of course you're not good enough. So what? It isn't about you or me and what we don't have. God has and is everything and humility is just saying "yes" and not thinking too much or too little of you, but only of how great God is.

"My soul glorifies the Lord and my spirit rejoices in God my Savior, for he has been mindful of the humble state of his servant. From now on all generations will call me blessed for the Mighty One has done great things for me - holy is his name." Luke 1:46-49

-----

Jennifer Hartline is a Catholic Army wife and stay-at-home mother of three precious kids who writes frequently on topics of Catholic faith and daily living. She is a contributing writer for Catholic Online.


---
Copywriter 2015 - Distributed by THE NEWS CONSORTIUM
Pope Francis Prayer Intentions for October 2015
Universal:
That human trafficking, the modern form of slavery, may be eradicated.
Evangelization:
That with a missionary spirit the Christian communities of Asia may announce the Gospel to those who are still awaiting it.
---
---
---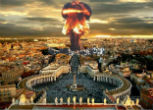 By Marshall Connolly, Catholic Online (CALIFORNIA NETWORK)
Pope Francis has invoked Mark, Chapter 13 as a warning that we may be approaching the end times. He suggested that what he has seen appears to fit the end times as described by Jesus. LOS ANGELES, CA (Catholic Online) - Pope Francis has warned that we could be in the ... continue reading
---

By Kenya Sinclair (CALIFORNIA NETWORK)
Despite the growing belief that religion is losing its influence, people continue to firmly believe in the necessity for exorcisms. LOS ANGELES, CA (Catholic Online) - According to a Pew Research Survey, 68 percent of Americans believe angels and demons exist on Earth. ... continue reading
---

By Kenya Sinclair (CALIFORNIA NETWORK)
Each year, millions of people across the United States rush to grocery stores and prepare to visit their families in celebration of Thanksgiving. Visiting loved ones and enjoying a specially prepared meal are both wonderful parts of celebrating, but don't forget to ... continue reading
---

By Catholic Online (NEWS CONSORTIUM)
Pope Francis has made it clear, Jesus is weeping over a world at war. It has become obvious that this is a time of extreme danger for all people around the globe. No population is safe from terror. The threats aren't just from terrorist organizations like ISIS and Al ... continue reading
---

By Catholic Online (CALIFORNIA NETWORK)
The veneration of relics in the Catholic Church has been one of the most debated practices in the faith. While such veneration is actually common in the human experience -even Communists did it with the body of Lenin, the veneration of relics in the Church is the ... continue reading
---

By Tony Magliano
During the recent U.S. Catholic bishops' fall assembly in Baltimore, several bishops and one abbot, decided to skip dinner at the downtown Marriott Waterfront hotel, and walked several blocks to an inner city parish to share a simple meal with about 30 peace ... continue reading
---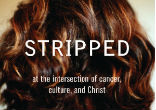 By Mary Rezac, CNA/EWTN News
Heather King never cared much for doctors. Los Angeles, CA (CNA) - It's an attitude she partly inherited from her mother, "who classified ginger ale as a medicine, considered Novocain a snobbish extravagance" and somehow managed to avoid a visit to the doctor's office ... continue reading
---
By Kenya Sinclair (CALIFORNIA NETWORK)
It is easy to fall prey to depression and sadness with everything that has been going on in the world these days. The trick to maintaining a positive attitude and living in the joy God has for us is as easy as following five simple steps. LOS ANGELES, CA (Catholic ... continue reading
---

By Marshall Connolly, Catholic Online (THE CALIFORNIA NETWORK)
Want to lose the War on Christmas? Surrender Advent. We Christians have gone out of our minds, arguing about Starbucks cups and greeters who (correctly) say "Happy Holidays" in place of "Merry Christmas." In all the bustle of the season, we have forgotten that Advent ... continue reading
---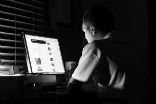 By Catholic Online (NEWS CONSORTIUM)
There is one thing you can do every day that will profit you in many ways. It requires no work and the most minimal effort. It will inform you, inspire you, and ignite your passions. That thing is to visit Catholic Online every day. LOS ANGELES, CA (Catholic Online) - ... continue reading
---
All Living Faith News