Advent is quickly coming to an end. Whether we are fully prepared or not Our Lord comes and we celebrate His Birth.
Kansas City - St. Joseph (The Catholic Key) - Bishop Robert W. Finn of the Diocese of Kansas City - St. Joseph wrote the following column for the upcoming edition of The Catholic Key:

Wishing you God's Blessing for a Wonderful Christmas

Advent is quickly coming to an end. Whether we are fully prepared or not Our Lord comes, born into the world, and we celebrate His birth as the beginning of our salvation.

The Church has two greatest feasts: Christ's birth at Christmas, and His death and Resurrection at Easter. The joyful prospect of God coming among us and uniting Himself to mankind in the Incarnation is what makes the redemption at Easter so powerful. Jesus Christ does not merely win the victory of life over death for our sakes. This is true enough and would be sufficient. But Christ, in a way, carries us with Himself through life, through death and into the resurrection. This is the act of Divine love: that God wanted to be with us so completely that He united humanity and divinity in one divine person, His Son Jesus Christ.

In order to accomplish this God called and invited the Blessed Virgin Mary to give Christ His flesh and blood. Mary consented, and is therefore rightly regarded as God's cooperator in the Incarnation. She is the "mediatrix" or intermediary of the Incarnation. God made her a necessary part of the way he would redeem us. He could have decided to send Christ in a different way, but as St. Paul teaches us, "When the fullness of time had come, God sent His Son, born of a woman." (Gal 4:4)

This is not merely poetic language. The Church clearly embraced this mystery from the beginning, and within the first centuries of her existence, she would proclaim Mary, "Mother of God." This relationship between Mary and Jesus endures even now, such that St. Peter Damien (11th century) would write in one of his sermons, "This same body of Christ that the most blessed Virgin brought forth, which she nourished in her womb, wrapped in swaddling clothes and brought up with motherly care: this same body, I say, and none other, we now perceive without any doubt on the sacred altar."

God's closeness to humanity was no mistake. It was His merciful decision. It is evident in the very way by which He wanted to redeem us - in utter unity and love. "The Word became flesh and dwelt among us." (Jn 1:14). He loved the fallen world, and pursued us in the full realization that in many ways we would continue to reject Him by our sins.

Pope Pius XII, in his encyclical Mystici Corporis, explains how Christ fully knew His Church from the beginning and still loved us.

"The loving knowledge with which the Redeemer has pursued us from the first moment of His Incarnation surpasses all the powers of the human mind; for by means of the beatific vision, which he enjoyed from the time he was received into the womb of the Mother of God, He has for ever and continuously had present to Him all the members of His Mystical Body and embraced them with His saving love."

As we celebrate the love of God for us at Christmas, we pray that we also will be able to see each other and love each other more and more as God does. May God purify us in this way so that when we receive His Body and Blood in the "Christ Mass" we will be more fit to welcome the Savior of the world.

Blessed Christmas to you all! May the Lord grant us peace and unity in the New Year.


---
This story was made available to Catholic Online by permission of The Catholic Key(www.catholickey.org), official newspaper of the Diocese of Kansas City-St. Joseph, Mo.
---
---
---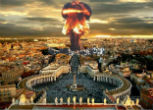 By Marshall Connolly, Catholic Online (CALIFORNIA NETWORK)
Pope Francis has invoked Mark, Chapter 13 as a warning that we may be approaching the end times. He suggested that what he has seen appears to fit the end times as described by Jesus. LOS ANGELES, CA (Catholic Online) - Pope Francis has warned that we could be in the ... continue reading
---

By Kenya Sinclair (CALIFORNIA NETWORK)
Despite the growing belief that religion is losing its influence, people continue to firmly believe in the necessity for exorcisms. LOS ANGELES, CA (Catholic Online) - According to a Pew Research Survey, 68 percent of Americans believe angels and demons exist on Earth. ... continue reading
---

By Kenya Sinclair (CALIFORNIA NETWORK)
Each year, millions of people across the United States rush to grocery stores and prepare to visit their families in celebration of Thanksgiving. Visiting loved ones and enjoying a specially prepared meal are both wonderful parts of celebrating, but don't forget to ... continue reading
---

By Catholic Online (NEWS CONSORTIUM)
Pope Francis has made it clear, Jesus is weeping over a world at war. It has become obvious that this is a time of extreme danger for all people around the globe. No population is safe from terror. The threats aren't just from terrorist organizations like ISIS and Al ... continue reading
---

By Catholic Online (CALIFORNIA NETWORK)
The veneration of relics in the Catholic Church has been one of the most debated practices in the faith. While such veneration is actually common in the human experience -even Communists did it with the body of Lenin, the veneration of relics in the Church is the ... continue reading
---

By Tony Magliano
During the recent U.S. Catholic bishops' fall assembly in Baltimore, several bishops and one abbot, decided to skip dinner at the downtown Marriott Waterfront hotel, and walked several blocks to an inner city parish to share a simple meal with about 30 peace ... continue reading
---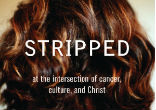 By Mary Rezac, CNA/EWTN News
Heather King never cared much for doctors. Los Angeles, CA (CNA) - It's an attitude she partly inherited from her mother, "who classified ginger ale as a medicine, considered Novocain a snobbish extravagance" and somehow managed to avoid a visit to the doctor's office ... continue reading
---
By Kenya Sinclair (CALIFORNIA NETWORK)
It is easy to fall prey to depression and sadness with everything that has been going on in the world these days. The trick to maintaining a positive attitude and living in the joy God has for us is as easy as following five simple steps. LOS ANGELES, CA (Catholic ... continue reading
---

By Marshall Connolly, Catholic Online (THE CALIFORNIA NETWORK)
Want to lose the War on Christmas? Surrender Advent. We Christians have gone out of our minds, arguing about Starbucks cups and greeters who (correctly) say "Happy Holidays" in place of "Merry Christmas." In all the bustle of the season, we have forgotten that Advent ... continue reading
---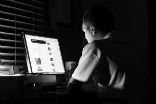 By Catholic Online (NEWS CONSORTIUM)
There is one thing you can do every day that will profit you in many ways. It requires no work and the most minimal effort. It will inform you, inspire you, and ignite your passions. That thing is to visit Catholic Online every day. LOS ANGELES, CA (Catholic Online) - ... continue reading
---
All Living Faith News