As father and son stood side by side in front of the sheep, a bright light whirled across the sky. Both gasped aloud at the sight.

"Did you ever see the sky so clear?" The question awakened Joshua. He had found a soft patch of grass and laid down to rest.

"No, father, I haven't"

He didn't know what else to say even though his eyes had been closed for the last few minutes. Joshua often accompanied his father when he watched the temple sheep. It was late at night and now, looking around, he realized there wasn't a cloud in the sky. The moon and the stars were so bright they left a distinct shadow on the ground where he was lying.

"Joshua, I need you to come here and take a turn watching the sheep. One of the ewes has a sore on her leg and I need to clean it and put on a fresh bandage."

Joshua's father looked toward his son and grinned. No one could smile like Benjamin. His eyes would narrow in a squint as his mouth turned upward. His whole face seemed to brighten like hot coals stirred by a stick. Joshua loved to see his father's smile. Like the warmth of the fire on this cool night, he was warmed on the inside by this reminder of his father's love.

Several shepherds were standing watch with them. For some reason the sheep seemed especially active tonight. They wouldn't graze in one place for very long. They would eat a little, then run around, jumping up and down and playing like frisky young lambs. Several sets of eyes had to keep watch, that none were able to run off.

Joshua ran up to his father and took the staff from his large left hand. Benjamin towered over the twelve year-old, who was trying to look like a proper shepherd. He had the wooden crook planted firmly on the ground and his eyes were riveted on the fold before him. There was something about this night, he thought to himself. As often as he had been in these hills, something was different. He wondered whether it was the clear sky or crisp air. Perhaps it was the presence of this one large star directly overhead. He wasn't quite sure.

Benjamin walked around the other site of the acacia tree where he and his son had camped for the night. The old ewe lamb was quietly grazing not very far away. He gently picked her up and carried down the hill toward a fire where some of the other shepherds were warming themselves.
Boredom began to overtake Joshua. He loved being in the hills at night, but watching over these silly sheep was not very exciting. He wanted to run and jump with them.

His father would let him do that at times, but now he was stuck as one of the guards. A howl suddenly broke the silence of the night. "He sounds close," Joshua muttered to himself. He was not eager to contend with a wolf. Not now, not tonight, not without his father. He shuddered at the thought of an attack. Stiffening his resolve, he tried to stand as tall as he could. He tried to look menacing. Another howl pierced the darkness but this one seemed farther away. "Good," he thought, "that wolf will live another day since he won't have to face me."

Being so absorbed in the small drama that had just taken place, Joshua was not aware that his father had returned.
"Good job, bar Benjamin."

The words startled him and he whirled around to see his father only a few feet away.
"You surprised me, father. I didn't hear you coming."

"I believe you were more interested in the wolf than me. That is good, bar Benjamin; you remained focused on the enemy. Just remember that another could approach from the rear."

"Yes, father."

Joshua knew that when his father addressed him as "bar Benjamin" (or "son of Benjamin") he was complimenting him. He was saying that, as a son, he was fulfilling his father's role. Another wave of warmth rippled through his insides, just like when his father smiled.

As father and son stood side by side in front of the sheep, a bright light whirled across the sky. Both gasped aloud at the sight. The light was hundreds of times brighter than the stars and traveled quickly from one horizon to the next. The hillside had been lit like the bright of day.

A number of the other shepherds came running toward to tree where Benjamin and Joshua were standing. They had abandoned their fire on the lower hillside to join the two at the top of the hill. Another light, traveling just as fast, shot across the sky in the opposite direction. This time all the shepherds saw it and let out a collective shout. "May the Lord have mercy!" they cried. They had never seen such a heavenly display.

A third time the bright light streamed across the dark sky. It came from behind them and stopped, this time, in front of them only higher; perhaps four times higher than the Acacia tree nearby.

Looking more closely at the light, the shepherds realized there was what looked like the face of a man in the midst of it. Benjamin drew Joshua closer to himself, cover the boy in his own robes. Joshua pulled the linen away from his face so he could see this strange being. As their eyes became accustomed to the brightness, the shape of a man's body became clear and they realized they were in the presence of some kind of heavenly being. Some of the shepherds began to shake in fear, while others cried out in terror, calling upon the name of the Lord.

The being drew closer. The brightness seemed so strong that some of those on the hillside shaded their eyes.
"Do not be afraid, faithful shepherds."

The angel's voice itself brought a calming presence to all who were standing there. His tone was clear and strong and sounded like the rushing of a great waterfall. Joshua moved out from behind his father's robe and walked to the front of the group of shepherds. As he moved forward, the angel descended almost to the ground, hovering just above it and moved closer. The heavenly being then reached out his hand and touched Joshua's forehead. Joshua fell back, not from terror but awe. It was as if he had been touched by all the power of the universe.

Benjamin looked at his son and gasped. It was as if Joshua had spent a long time in the blazing summer sun. It was not a burn; that would not describe it. It was more like a golden glow; the color of the sun as it inches above the horizon at dawn.

"Men of Bethlehem, faithful shepherds of the temple sheep, I greet you! Behold, I bring you good tidings of great joy which will be to all people. For there is born to you this day in the city of David a Savior, who is Christ the Lord. "

Joshua turned quickly toward his father, who was still standing toward the center of the group, his eyes widened in wonder. Benjamin had been a reader in the synagogue on the last Sabbath, Joshua remembered, and had read a passage from Isaiah. QUOTE... After services, he quizzed his father about the Messiah that was to come.

"Father, could the Messiah come in my lifetime?" Joshua remembered asking. The answer had echoed strongly in his heart that day and again now.

"My son, he could come before the next Sabbath. One never knows the plans of God. Whether he comes or not, bar Benjamin, we will remain faithful to our covenant."
Benjamin slowly moved through the shepherds until he stood next to his son. He bowed solemnly before their visitor. The angel responded in like manner and then smiled at the man. Joshua gasped. That smile, it was just like his father's but brighter. It was a smile that seemed to come right from heaven itself.

Joshua looked at his father who opened his mouth as if to ask a question. At this, the angel held for his hand, halting Benjamin's voice. The angel looked at him, smiled again and then looked around at all the shepherds, who had now gathered in much closer.

"And this will be the sign to you: You will find a Babe wrapped in swaddling cloths, lying in a manger."

Having said this, the angel began to rise higher in the night sky. As he did, the shepherds watched in amazement as more lights streaked across the sky in all directions. Suddenly the lights gathered together high overhead and the shepherds could see hundreds, perhaps thousands of faces amidst the burning glow. They were all singing and praising God together. Joshua could make out the words of their hymn of joy. "Glory to God in the highest, and on earth peace to men on whom his favor rests."

Benjamin turned toward the other shepherds. He had his arm over his son's shoulder, holding him close. "Let us now go to Bethlehem and see this thing that has come to pass, which the Lord has made known to us." As he listened to the shepherds making plans to go into the town, he suddenly remembered the sheep. With all of this excitement, light, and sound, they had probably all run away. Looking beyond the edge of the crowd of shepherds he was relieved to see the sheep. They were gathered close together, motionless as if in a trance. Now, slowly they were beginning to move away from each other and return to their grazing.

It was now thirty years later. Joshua was again on the hillside on a clear starry night, watching over his sheep. His sons, Simon and Jeremiah were standing with him.
"Father, tell us again about that special night on this hillside."

Joshua again recounted the story. He told of whirling lights, angel choirs, and his special touch of blessing. A small brown mark, in the shape of a cross, had remained on his forehead since that day. He also told of their journey to Bethlehem, seeing the child, and drinking in the holy event that took place in a manger. "I will never forget the baby," he said with a sense of awe in his voice, "nor his parents. The child's mother held him most lovingly in her arms and sang softly to him in loving words that only a mother and child would know."

"And what of this man, Father? Was he the Messiah that was prophesied to come?" Jeremiah looked eagerly at his father for the answer as did his brother.

"Your grandfather believed so, my son, as did I. We do not know what happened to Him after that night. Later Herod called to the slaughter of innocent children, trying to kill him. We are convinced that he was not harmed and that he will appear publicly in God's time. Who knows, my sons, it could happen even before the next Sabbath. Now, get yourself home. You have a long journey tomorrow. Your cousin is getting married in Cana in Galilee and you had promised her that you would be present."

Simon and Jeremiah departed from their father and headed down the hillside. "Do you think we could ever have an experience like our father did, Jeremiah?"

"If the Lord wills, Simon, we might. Right now we must rest for our journey; it's a long way to Cana. Many of the groom's friends and family will be there. I'm eager to to get to know them as I've never met anyone before from Nazareth."

****

Randy Sly is a communications expert living in Potomac Falls, Va. He is a convert to the Catholic Church having formerly served as an Archbishop of the ICCEC. He serves as the Associate Editor of Catholic Online.


---
Copywriter 2015 - Distributed by THE NEWS CONSORTIUM
Pope Francis Prayer Intentions for October 2015
Universal:
That human trafficking, the modern form of slavery, may be eradicated.
Evangelization:
That with a missionary spirit the Christian communities of Asia may announce the Gospel to those who are still awaiting it.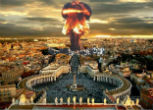 By Marshall Connolly, Catholic Online (CALIFORNIA NETWORK)
Pope Francis has invoked Mark, Chapter 13 as a warning that we may be approaching the end times. He suggested that what he has seen appears to fit the end times as described by Jesus. LOS ANGELES, CA (Catholic Online) - Pope Francis has warned that we could be in the ... continue reading
---

By Kenya Sinclair (CALIFORNIA NETWORK)
Despite the growing belief that religion is losing its influence, people continue to firmly believe in the necessity for exorcisms. LOS ANGELES, CA (Catholic Online) - According to a Pew Research Survey, 68 percent of Americans believe angels and demons exist on Earth. ... continue reading
---

By Kenya Sinclair (CALIFORNIA NETWORK)
Each year, millions of people across the United States rush to grocery stores and prepare to visit their families in celebration of Thanksgiving. Visiting loved ones and enjoying a specially prepared meal are both wonderful parts of celebrating, but don't forget to ... continue reading
---

By Catholic Online (NEWS CONSORTIUM)
Pope Francis has made it clear, Jesus is weeping over a world at war. It has become obvious that this is a time of extreme danger for all people around the globe. No population is safe from terror. The threats aren't just from terrorist organizations like ISIS and Al ... continue reading
---

By Catholic Online (CALIFORNIA NETWORK)
The veneration of relics in the Catholic Church has been one of the most debated practices in the faith. While such veneration is actually common in the human experience -even Communists did it with the body of Lenin, the veneration of relics in the Church is the ... continue reading
---

By Tony Magliano
During the recent U.S. Catholic bishops' fall assembly in Baltimore, several bishops and one abbot, decided to skip dinner at the downtown Marriott Waterfront hotel, and walked several blocks to an inner city parish to share a simple meal with about 30 peace ... continue reading
---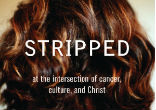 By Mary Rezac, CNA/EWTN News
Heather King never cared much for doctors. Los Angeles, CA (CNA) - It's an attitude she partly inherited from her mother, "who classified ginger ale as a medicine, considered Novocain a snobbish extravagance" and somehow managed to avoid a visit to the doctor's office ... continue reading
---
By Kenya Sinclair (CALIFORNIA NETWORK)
It is easy to fall prey to depression and sadness with everything that has been going on in the world these days. The trick to maintaining a positive attitude and living in the joy God has for us is as easy as following five simple steps. LOS ANGELES, CA (Catholic ... continue reading
---

By Marshall Connolly, Catholic Online (THE CALIFORNIA NETWORK)
Want to lose the War on Christmas? Surrender Advent. We Christians have gone out of our minds, arguing about Starbucks cups and greeters who (correctly) say "Happy Holidays" in place of "Merry Christmas." In all the bustle of the season, we have forgotten that Advent ... continue reading
---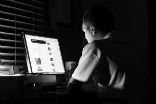 By Catholic Online (NEWS CONSORTIUM)
There is one thing you can do every day that will profit you in many ways. It requires no work and the most minimal effort. It will inform you, inspire you, and ignite your passions. That thing is to visit Catholic Online every day. LOS ANGELES, CA (Catholic Online) - ... continue reading
---
All Living Faith News